To enrich the photography culture in India, Sony India today introduced Sony Imaging Pro Support (SIPS) for professional photographers. With this new Sony Imaging Pro Support, Sony will provide unparalleled support to professional photographers.
Sony now has four exclusive Sony Imaging Pro Support (SIPS) service center and a national hotline number that can be reached anytime. The members, who enroll into the program can experience Sony's best-in-class digital imaging products for day-to-day business and Sony will provide them benefits like priority repair service and access to Sony customer call care center through the registered mobile number, and much more.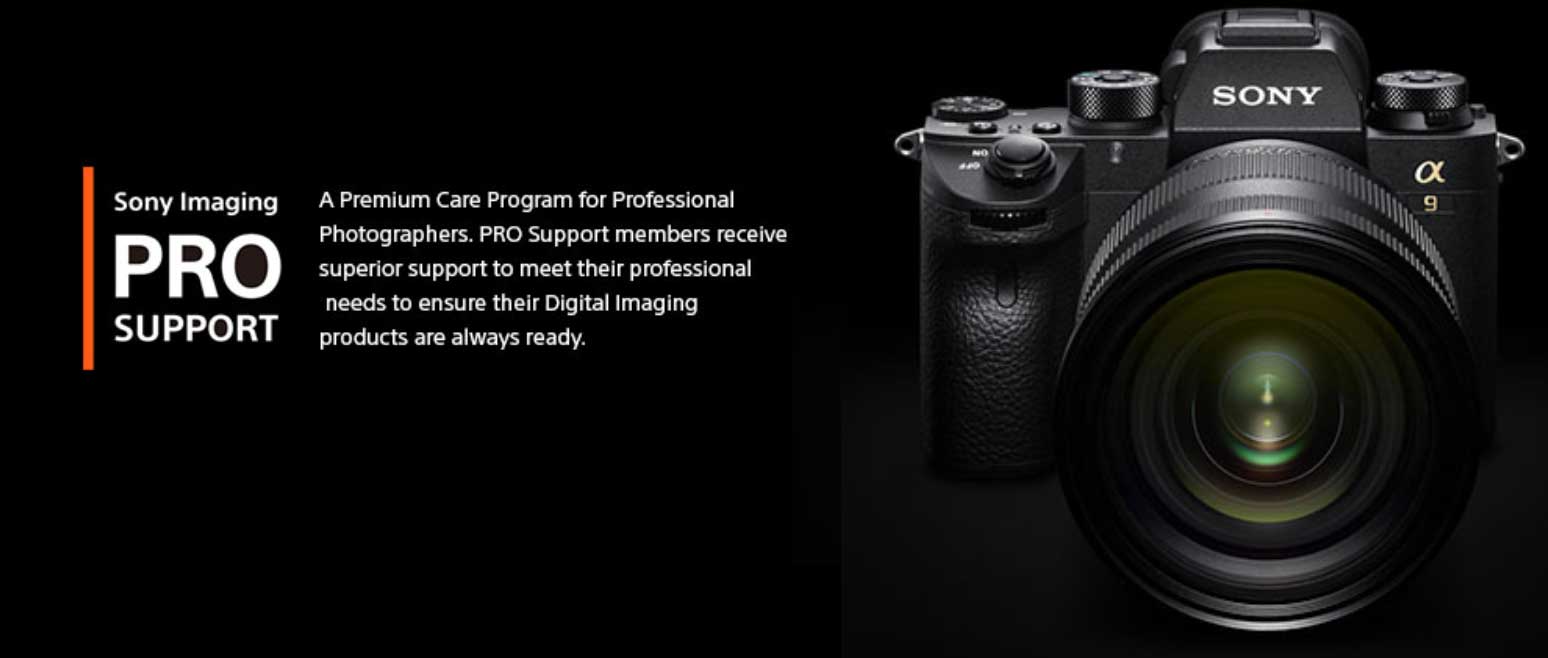 Speaking on the announcement, Mr. Kenichiro Hibi, Managing Director, Sony India, said, "At Sony, we take pride in enhancing our services to meet the varied requirements of our customers. With the launch of Sony Imaging Pro Support (SIPS), we will be closely servicing professional photographers and provide them with world-class experience and dynamic support. This platform will serve as a unique and differentiated platform for all SIPS members and will act as a window of opportunity for members to experience Sony's exclusive services. With an aim to deliver end-to-end customer support services, we are further looking at expansion of this immersive programme in future"
What Benefits Do Member Get Under Sony Imaging Pro Support (SIPS)?
This service is solely for professionals who demand perfection, fast and fluid service and top-notch support. To enroll into the Sony Imaging Pro Support (SIPS) program, professionals need to register on the Sony Pro Support site. After registration, the members will be eligible for the following benefits-
Welcome Kit (Member card & strap)
Invitation by card, call, e-mail, SMS, to new product launch, seminar & event as deemed fit by SONY
Complimentary lens/body cleaning service
Discounted service, that is, 25% discount on labor/ Part fees
Priority repair service at service reception upon presentation of membership card
Priority access to SONY customer call center through registered mobile number
Loan equipment may be available upon request if In-Warranty turnaround time exceeds 3 working day, subject to availability and upon specific request.
What is the Eligibility Criteria for Sony Imaging Pro Support (SIPS)?
The Sony Imaging Pro Support (SIPS) will be provided at no charges to all Alpha customers under the following qualification criteria.
A full-time, self-employed individual, or an employee of a professional imaging business, who plays a direct role in the creation of moving or still images for third parties on a professional basis and holds an impeccable reputation in the industry
Professionals who own two or more Sony Alpha Full Frame interchangeable lens cameras and three or more Sony lenses (Two G Master lens and either one Zeiss lens or one G series lens), purchased from an authorized Sony India reseller
Applicant should be at least 18 years of age and a resident of India
How to Register?
Applicants, who meet all of the eligibility criteria, can apply with the help of following steps:
Register your email address for verification here.

Fill out the online application form with the required information.

Upload any required application documents
This best-in-class program will be available across India, while the 4 exclusive Sony Imaging Pro Support (SIPS) service centers will be available in the following cities- New Delhi, Mumbai, Bangalore, and Cochin. The address of all these exclusive SIPS centers are provided below. Customers can also access to Sony customer care center via national toll-free helpline no: 18001037799
S.No

City

Address

Contact details

1

New Delhi

Sony Service Centre
Sony India Pvt. Ltd.
A18 Mohan Cooperative Industrial Estate,

Mathura Road, New Delhi-110044

Ph: (011)-66006152, 6153, 6157

2

Mumbai

Sony Service Centre
Sony India Pvt. Ltd.002, Ground Floor,

Marwah House, Krishalal Marwah Marg,
Andheri-(East), Mumbai-400 072

Ph: (022)-61417519, 7520

3

Bangalore

Sony Service Centre
Sony India Pvt. Ltd.
30, JNR City Centre, 2nd Floor, Raja Ram Mohan Roy Road, Sampangiramnagar,

Bangalore -560 027.

Ph: (080)-66605532

4

Cochin

Sony Service Centre,
Sony India Private Limited
No.28/922, 3rd Floor, Zodiac Square,
S.A.Road, Kadavanthara, Cochin – 682 020.

Ph: (0484)-4265555