Honor, Huawei's e-brand for digital natives, today announced a two-week online contest starting today in association with Gameloft's latest strategy game – 'War Planet Online'. Every week a winner of the new upcoming Honor phone will be announced through Honor and Gameloft social media handles.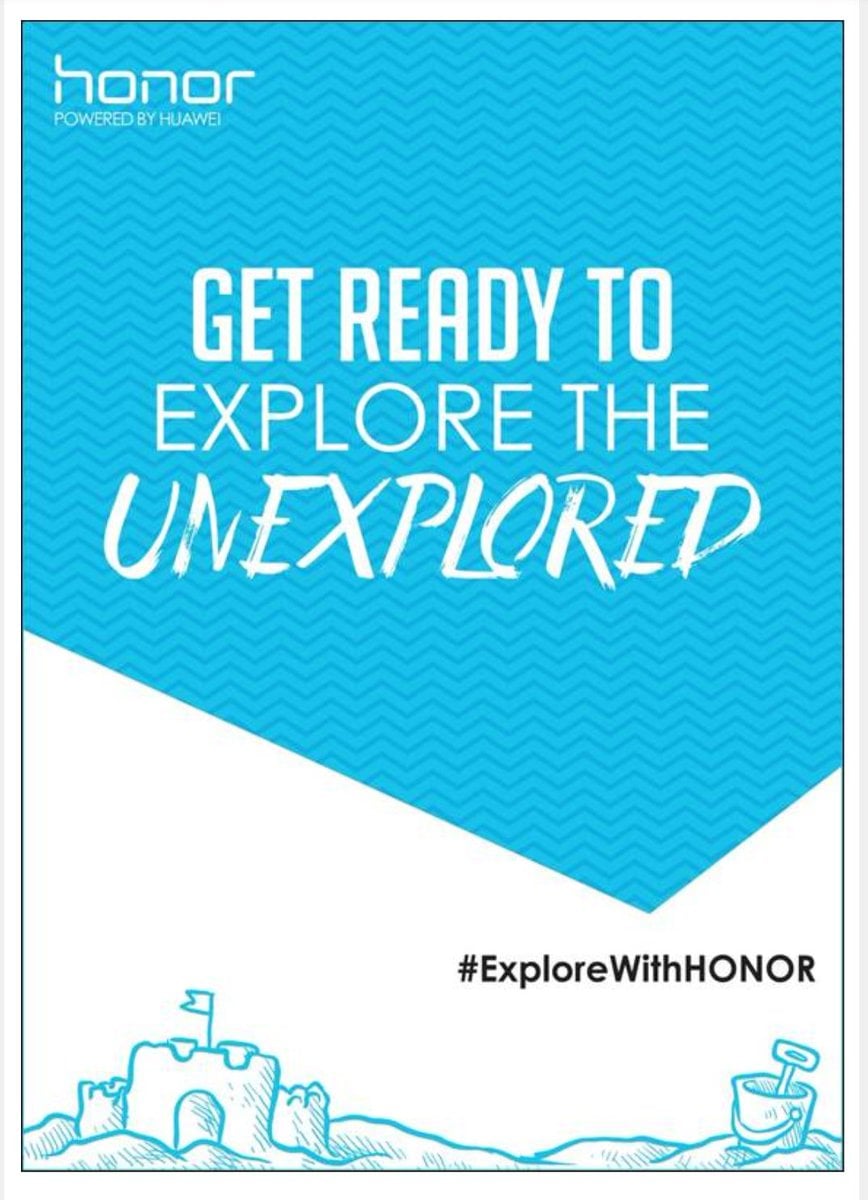 In the run-up to a new device launch, Honor has once again collaborated with Gameloft to bring the unique real-time world action to gaming enthusiasts' fingertips. Based on the theme of Treasure Hunt which coincides with the Honor campaign for its upcoming smartphone #ExploreWithHONOR the game requires the player to find the combination to unlock secrets and rewards, 'War Planet Online' is a modern military strategy game giving one the thrilling experience of war field on a real-world map.
The new game is a perfect fit for the to-be-launched Honor smartphone which reportedly boasts a beautiful bezel-less FHD+ screen which considerably enhances the gaming experience. Moreover, the association with Gameloft implies that the new phone too like all Honor phones is powerfully configured to perform seamlessly, making it a gamer's delight.
Each player is expected to support their commander in finding the 4 digit combination basis few tactics. Whether it is the number of defense equipment one can have, the number of skills he/she possess, the number of operating rooms available or the maximum number of members participating in the rally, all help in determining the combination code. The first person to post the correct answer will win amazing Gameloft goodies, in-game credits and come one step closer to win a #HonorSmartphone in the grand finale of #WarPlanetOnline. The last dates to enter the subsequent online contests are 3rd October and 11th October 2017, respectively.
Gear up for the wide-eyed experience for there are many things to view all at once. Come and #ExploreWithHONOR pic.twitter.com/ZWAT5kY8Sv

— Honor India (@HiHonorIndia) September 26, 2017
Through this exciting Treasure Hunt game contest, Honor's new upcoming smartphone urges people to 'Explore & Discover' the incredibly easy switching between multiple applications in the phone- therefore giving unrivaled consumer experience. Further, the new phone will also be equipped with advanced features to support an intense and progressive gaming feature.
Further information on contest participation, timelines, and other details will be shared on Honor Facebook and Instagram handles.