With more than one million app downloads in Android and iOS store, LIKE app has grown into one the favorite app by many celebrities in India Shahid Kapoor, Disha Patani, Sonakshi Sinha, Arjun Kapoor, Parineeti and more. Since its launch, the app has gone viral by generating a million of downloads on both Android and iOS platforms and has played a vital role in generating viral content, aligning with the current growing trends on social media. This app is a product of Asia's biggest live streaming APP company, i.e., BIGO LIVE, which has already crossed 200 million downloads since its launch.
LIKE App Review
LIKE APP is technically upgraded with the most modernistic features that include high-performance client architecture to guarantee fluent user experience even on low-end mobile phones, fancy video processing effect and fast and fluent video play technology that defines the world best across a plethora of networks and tech arenas. An enticing amalgamation of lip sync videos and pluperfect magical effects, APP LIKE is a complete stress buster and is a tech masterpiece for not just entertainment enthusiasts but for those who always seek an enticing equation of configurations every day.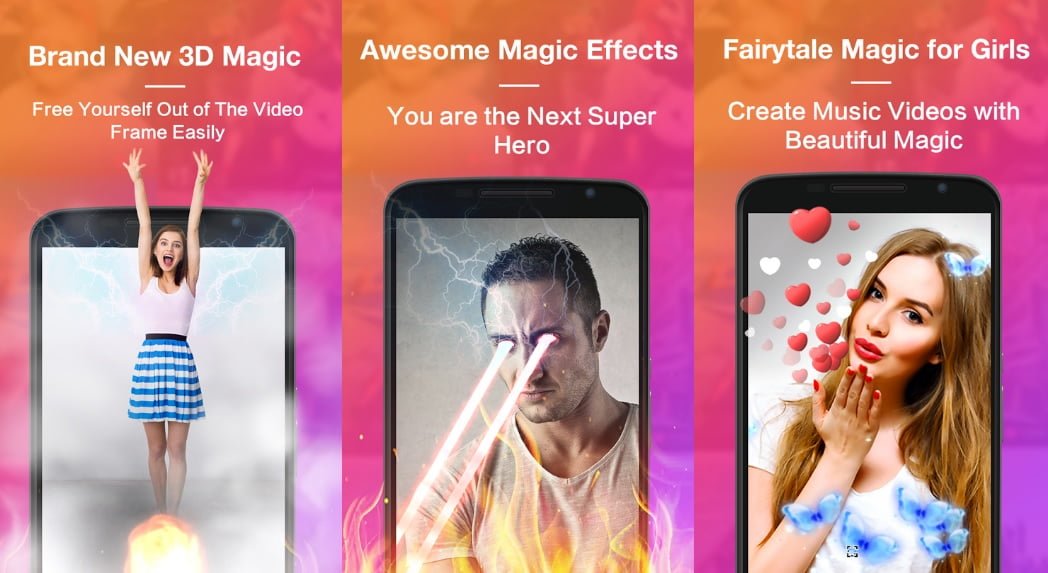 Features of LIKE App:
Create 3D effects in Videos
Using 3D Magic feature, you can create a video with 12 different 3D magic effects like Rocket, Fly, Minify, Zoom etc.
I'm using LIKE. Create a magic video, get a chance to take a selfie with me! Share it and tag #likeshahidkapoor. Ends 17/08! #LIKEapp pic.twitter.com/mivLZfGIU1

— Shahid Kapoor (@shahidkapoor) August 11, 2017
Create/Edit videos using Visual effects
Using this feature, you can create new or edit existing video by adding new effects like Laser eye, Ice Butterfly, Heart, Frozen etc.
I'm using LIKE. Create a magic video, get a chance to take a selfie with me! Share it and tag #likedishapatani. Ends 17/08! #LIKEapp pic.twitter.com/hgdqfdH3UO

— Disha Patani (@DishPatani) August 11, 2017
I'm using LIKE. Create a magic video, get a chance to take a selfie with me! Share it and tag #likearjunkapoor. Ends 17/08! #likeapp pic.twitter.com/ECeOXsSFAp

— Arjun Kapoor (@arjunk26) August 11, 2017
Enhance Daily Moments
Using Mixed Special effects, you can convert your daily moments into creative videos with effects like Dazzled, 2 mirror etc.
I'm using LIKE. Create a magic video, get a chance to take a selfie with me! Share it and tag #likesunilgrover. Ends 17/08! #LIKEapp pic.twitter.com/ZuYbVrvdUu

— Sunil Grover (@WhoSunilGrover) August 11, 2017
Make Lip Sync Videos
LIKE App contains a big library of music from all genres, so you can create Lip Sync videos too.
Click selfies with Beauty effects
Last but not the least, but you can click super cool images with glowing appearance anywhere and anytime.
LIKE App offers a great platform for those who want to showcase their talent with an array of indescribable effects. LIKE competes with the likes of Dubsmash, Smule and Snapchat, however, the effects being offered by LIKE App are way better than these apps, and no wonder because of these features, it gained one million downloads in a week. LIKE has managed to raise eyebrows of its old gen competitors with an over night viral tale that it has been able to knit for itself.
Also, the LIKE App is lightweight and can be used on low-end smartphones too. While reviewing this app, the app size was only 33 MB, and install size is around 50-60 MB, hence it won't cost you much in data and storage both. The video created by you automatically to many social networks at once, so you don't have to download and upload the video again and that saves you a good amount of time.
Using LIKE App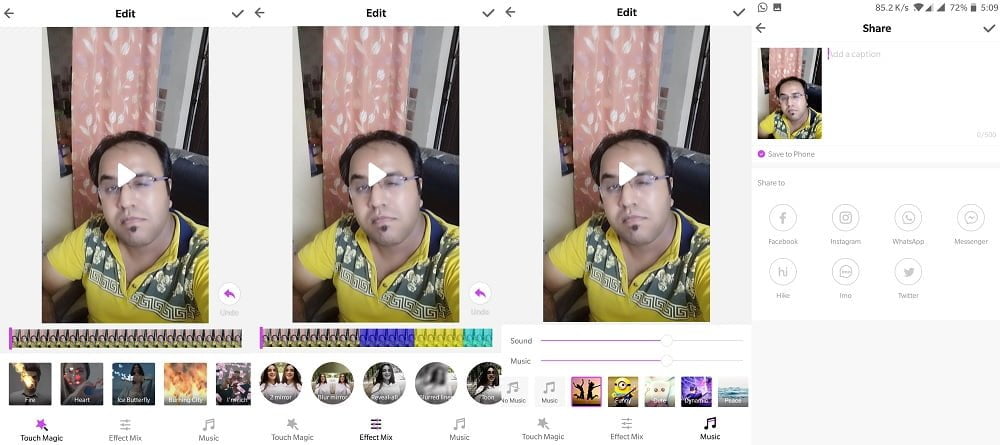 Editing a video in LIKE app is quite easy. May be you won't be able to make the perfect video you desire in the first try, but with 2-3 tries, you'll be able to understand and make base video perfectly before taking it to editing part where you add the effects. All you need to shoot a video with some movements of yours and accordingly you can add above it just by swiping over the video. It's as easy as using MSPaint, where you pick tools and add colors, in the same way, in LIKE App, you pick an effect and just swipe over the video to add it.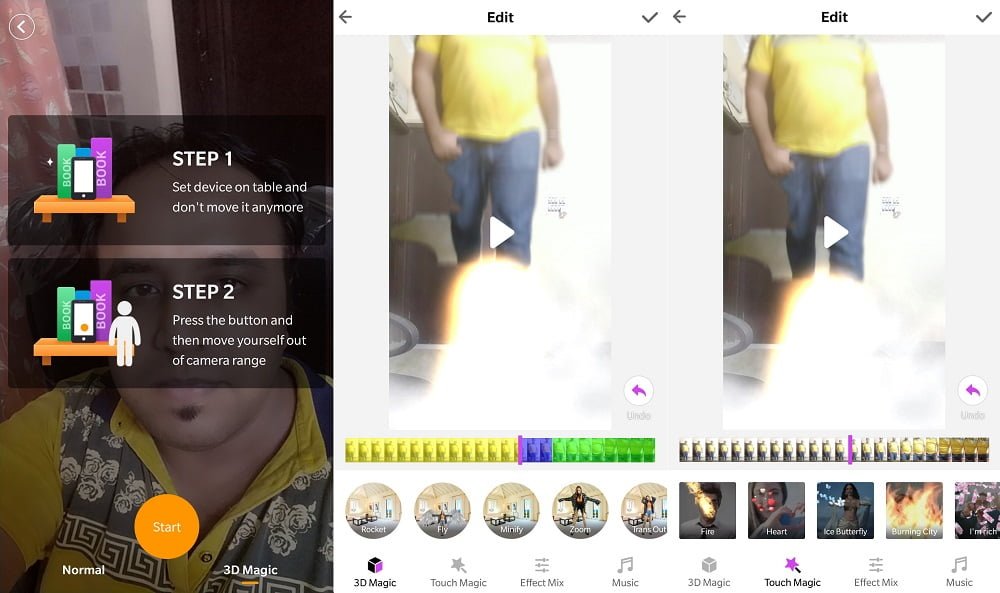 Making 3D video is, even more, easier, which you'll know when you'll try to make one. All you need to follow the instructions provided by the app and just the right timing when you want a particular 3D effect to add. That's it.
Update:
LIKE App, a short video platform and mobile app with body recognition special effects, has been ranked number one on the Apple Store in India. The same has been confirmed by App Annie that showcases LIKE on number one in Apple Store. This announcement comes in from the company's recent 'Shaping Magic' feature, which effortlessly modifies the shape and form of body features from head to toe.
The Spokesperson for the LIKE App Mr. Aaron Wei quoted "With India being the youngest nation of this world where the youth is so much in love with dance, music and colors, LIKE intends to create a community of common people who find happiness in entertainment and socializing." He further added that "currently LIKE is focusing on building an entertaining online community for the talented users. We aim to become the biggest online video community in India where youths can create amazing and inspiring content."