Life is unpredictable; you never know what is coming next so in that situation ICICI Lombard rescues you from unforeseeable loss and uncertainty. It is the best social device to eliminate the risk of property and loss to life. For people those who demand user-friendly engagement with insurance policies, ICICI Lombard brought the latest technology & digital tools for its customers. It's the first general insurer to launch an online sales platform in 2005. Now purchasing, renewing and claiming a policy is as easy as drinking a glass of water.
ICICI Lombard: Your Insurance Best Friend!
By adopting modern technology & offering a seamless experience to the customers, ICICI Lombard is a front runner when it comes to providing hassle-free insurance solutions. The modus operandi of the company makes it a friendly customer engagement, right from the word go. Multiple functions can be managed by customers such as underwriting & claims, operations, sales & distribution etc. through online solutions.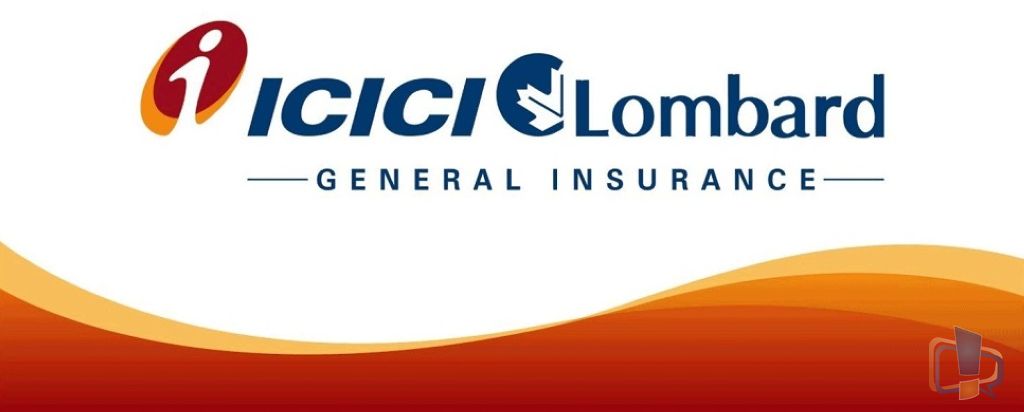 Technology @ ICICI Lombard:
To meet all the demands & requirements of every single customer from a tea stall owner to a million dollar businessman, ICICI Lombard shifted its platform to the digital roadmap that takes into account location, age, language, device variance etc. Technology has been a value added asset and has played a significant role in giving ICICI Lombard the edge when it comes to customer acquisition and retention. To make the insurance process streamlined, ICICI has efficiently facilitated the cost of functions thereby making it a smooth and differentiated experience for customers & other stakeholders.
ICICI Lombard: Easy Insurance Solutions for you (B2C)
Today tracking all your bank accounts, social site accounts is just a matter of clicks through your smartphone. Perhaps that's why ICICI Lombard initiated to provide easy insurance solutions to you through a robust website, customer friendly insure app, mobile self-inspection and photo quote feature.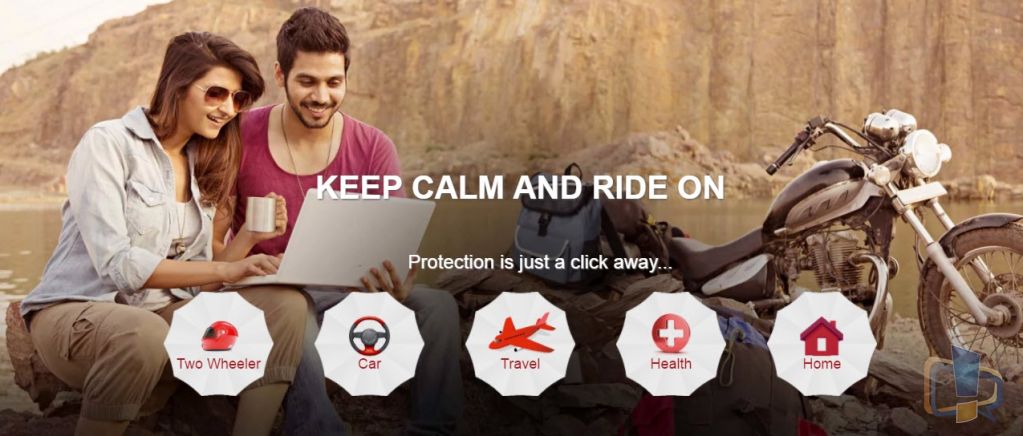 Mobile Friendly Robust Website: Purchasing any policy, claiming it or renewing it, is trouble free with the mobile friendly website of the company.
Insure App: ICICI Lombard came up with an advanced customer-focused application that empowers you to buy, renew or extend your insurance policies on just a few clicks. You can also intimate a claim through this insure app. Tracking your nearest garage, the hospital is now a piece of cake. Check the status of your policy and claim intimation whenever you want to from anywhere in the globe.
Mobile Self Inspection: Customers of ICICI Lombard can get the latest remarkable solution for them. This Mobile Self Inspection solution lets you enable the seamless renewal of the lapsed motor insurance policy. Customarily what happens is that whenever an insurance policy is expired, a customer has to go through a mandatory inspection which is done by a surveyor which is actually time-consuming. Now what ICICI Lombard has done is that customers themselves can conduct the vehicle survey by uploading a self-inspection video on the 'Insure' app of the company. The uploaded video is then reviewed by the company as per the underwritten guidelines and the further process continues.
Photo Quote feature: The policy can be issued immediately once after sharing the photo of your existing motor policy on the mobile app. You will be entertained with all insured and vehicle details populated by insure app.
ICICI Lombard: Easy Insurance Solutions for Enterprises (B2B)
ICICI Lombard designed unique sales software for the Insurance agents, corporate agents, brokers and Bancassurance partners who are allowed to issue the new insurance policy for the clients and for the renewals of the old customers. Insurance policies are issued for Motor, Health & SME lines of the Business domain. iPartner is a great software where customers can pay through numerous financial instruments such as payment link for online payment through customer's debit, credit card or net banking and cheque payment option. The iPartner tool actually empowers most of the channel partners of ICICI Lombard and it also ensures growth in their business. Additionally, iPartner functions in following ways: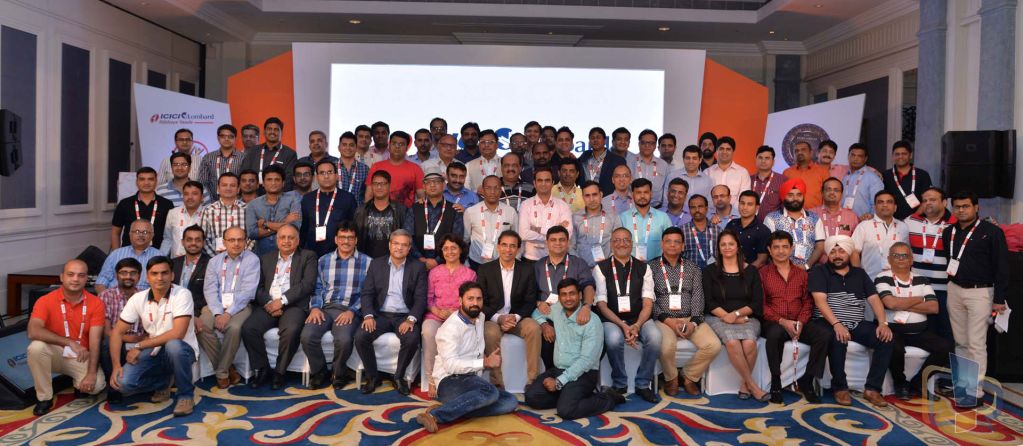 iPartners solution permits channel partners to gain share quotes, offline quotes through SMS, email and Whatsapp to their clients. It also auto-populate the details of the customer from their Aadhaar; along with it, it offers some important customer service facilities such as sending a renewal notice, suggest nearby diagnostic & hospital centers, printing health cards etc. This digital tool is very effective in sending premium payment links to the customers. It makes agent's life luxurious as they can view their business MIS and renewal calendar in seconds through this unique software.
Get Risk Inspection within minutes by using Risk Assessment app. It is solely made for agents who are asked to take photos through this application to identify risk locations. This "Risk Inspect" app is quite helpful in capturing risk information of low sum insured property risks. What exactly this app does is that it adds data points across the parameters such as general layout, construction, utilities, storage practices, fire fighting and security, general housekeeping, risk specific hazard and geographical risk features. Once the inspection of risk location is done, the precious app synchronizes the data with the company's rating system and then risk score is generated which is sent to the underwriter. Interestingly it automatically generates risk advisory report which is shared with the client. ICICI Lombard made it feasible to inspect remotest of areas without any hassle in the unavailability of the internet connection.
One more valuable software is designed and launched for B2B to push the two-wheeler insurance. The software is called mobile printers; it is connected to onsite laptops. It enables the ground personnel immediately to issue a policy document. The insurance policies are then synced with central servers at the end of the day.
ICICI Lombard: Underwriting & Claims
E-Cashless Module- ICICI Lombard launched e-cashless module that enables hospitals to generate cashless requests in the claims.
Claim Process Automation: ICICI Lombard has automated claims payment process and they pay 97% claims though this new system compared to 40% in FY2011.
Claims Assist: Customers are allowed to schedule their survey online under Claims Assist insure app. On the provided date, customers can upload a live video of the vehicle inside the IL insure app. The claim is approved within a few hours after the video getting reviewed by ICICI Lombard claims manager. Customers can view their status in the section 'manage your claims status' of the app.
ICICI Lombard entered into the new technological world with latest Operations: More than 90 percent of ICICI Lombard's surveyors assess & record vehicle damage by using tablets which are connected to the central servers of it. It saves time and reduces operational cost.
ICICI Lombard strives to provide a hassle free experience for its customers and business partners by enhancing its product and services. The company launched & designed several digital solutions that cater the needs of the customers throughout the policy.
IL Assist: In the case of your vehicle breakdown, ICICI Lombard comes up with its 24×7 support with real time update on vehicle location. It also let you get customized vehicle alerts, usage report, geo-fencing. The device allows customers to stay in touch with their cars all the time even in the absence of the owner. It actually keeps your vehicle safe by alerting on various parameters such as over-speeding, towing, and geo-fence violation and also notifies you with the vehicle health. Additionally, ICICI Lombard provides a digital locker for storing vehicle documents. It also notifies the customer with expiry alerts and about fuel economy tracking.
The ChatBot Projects
Currently, there are 4 projects under implementation at ICICI Lombard Insurance. Besides these 3 projects are live while one is ready to go live and the final one in still in development phase. To know more about the so-called 'ChatBot Projects', here's a brief insight into the projects.
Project 1: Purchase / Renewal of Two Wheeler policy. (Status: Live)
Project 1 is the seamless and automated purchase/ renewal of two wheeler policy that makes it easier for the customers to get their vehicles insured. This fully automated process has led to great convenience for customers and reduced the time and error caused by the unwanted human interventions.
Usage details are as below:
| | | | |
| --- | --- | --- | --- |
| Date | Total User | Quotation | Policy |
| Total | 37691 | 4221 | 462 |

Project 2: Email-based quotation for Fire insurance purchase. (Status: Live)
The second live project by ICICI Lombard Insurance is the email based quotation for fire insurance purchase. Instead of going to the agent or dealer you can have direct communication with the robot and seek quotes on fire risk. This is particularly time saving and safe as it enables faster quote generation and policy issuance. The chance of errors is also reduced as all the calculation and number crunching is done by the computer without any human intervention.
Usage details are as below:
| | | | | |
| --- | --- | --- | --- | --- |
| Date | Count of emails processed | Quote provided through QMS | Quote provided through OTC | Quote provided through I-Partner |
| Total | 1612 | 374 | 363 | 442 |
Project 3: ChatBot on Yammer for Employees (Status: Live)
The workplace is like your second home and that is why having security is a must. This is a tool designed for employees to get their queries resolved on HR policies and other employee lifecycle transactions. No need to meet anyone or call to resolve your queries, all you need is a desktop/ laptop or a mobile device to access the ChatBot anywhere and at any time and get it solved at just a few clicks.
Project 4: Renewal of Health policy through ChatBot on Facebook (Status: Under Development)
Who doesn't have a Facebook account these days and renewing your health policy through FB is great fun. Currently, under development, this is a great way to renew your health and two wheeler insurance purchase/renewal except the fact that two wheeler insurance is done through the web.