LG Electronics (LG) today unveiled a new DUAL Inverter Air Conditioner series with innovative design. LG has been consistently developing products based on consumer insights. Traditionally, air conditioner running costs have been a concern for consumers. Keeping this in mind, the company has been working closely on the vision of energy conservation and plans to take proactive steps this year.
LG is the first manufacturer to shift the entire line of spilt ACs to Inverter ACs. LG Dual Invertor ACs complies with ISEER Ratings (Indian Seasonal Energy Efficiency Ratio), a new efficiency rating for AC by BEE (Bureau of Energy Efficiency). Under the 'Make in India' initiative, LG Electronics India has started manufacturing Dual Inverter ACs in their manufacturing plants located in Greater Noida and Pune. With this move, inverter technology will become affordable for consumers who are looking to upgrade to energy efficient air conditioners.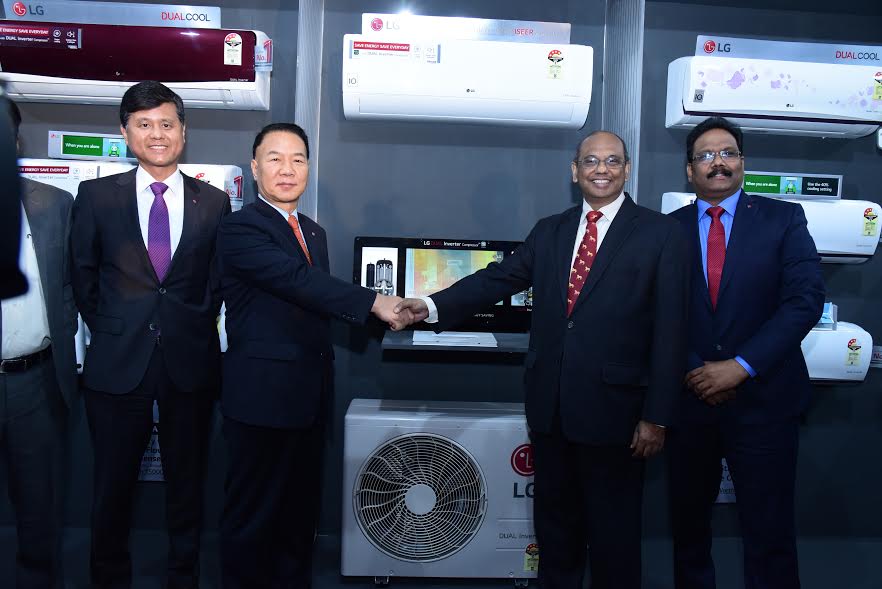 LG has taken the inverter technology one step further to Dual Inverter, which will consume much lesser energy than a conventional AC. LG Inverter AC uses dual rotary compressor which has twin Rotors, which results in faster cooling, high energy savings, low operational noise and greater stability.
Also read: Everything You Need to Know About LG Dual Inverter Technology
For instance, a 1.50 Ton, Dual Inverter AC will save 834 units with respect to a 5 Star Split AC in one year, which is absolute saving for the consumer. With the LG dual inverter ACs, consumers can save up to 50% of running cost annually. Moreover, LG's stabilizer free technology will not only help consumers to save money spent on the stabilizer (approximately 2,500/-) but also enhance the aesthetics of the room as well as cools up to 52 degree Celsius. Also, the company is offering a 10-year warranty on the compressor and 5-year warranty on the condenser for each AC. The company is launching 45 new models in the price range of 36,000/- to 54,000/-.
Also Read: Samsung Launched Solar Powered Refrigerators & 8-Pole Digital Inverter Air Conditioner
LG's air conditioners are also equipped with the mosquito away feature that aid consumer to stay protected from mosquitoes at home. The electronics giant took consumers' convenience to the next level with the Himalayan Cool Technology, which allows the air conditioners to automatically adjust to room temperature and use minimum energy to provide enhanced cooling and saves on electricity bills. Unlike ordinary air conditioners, LG's smart air conditioners don't create unpleasant noise and ensure maximum peace. All LG Dual Inverter AC use R-410 Refrigerant gas. (R-410 A is an environmentally friendly gas which has zero ozone depletion potential).
We don't have the new models details as of now, but those are expected to arrive soon and we shall publish it as soon as we receive it.