Oral-B India just launched its electric rechargeable toothbrush range in India in order to revolutionize the way people brush their teeth. The electric toothbrush sets a new benchmark in oral healthcare with features for up to 100% more plaque removal as compared to regular manual brushes. Oral-B electric toothbrushes with the proprietary oscillating, rotating and pulsating technology are more effective in removing plaque which gives you a revolutionary level of clean.
Oral-B research showed that up to 80% of people spent insufficient time brushing in at least one zone in their mouth and 60% of people either didn't brush at all or spent insufficient time brushing their molars. Independent scientific research suggests that it is more important to brush all zones in the mouth evenly, rather than brushing longer time.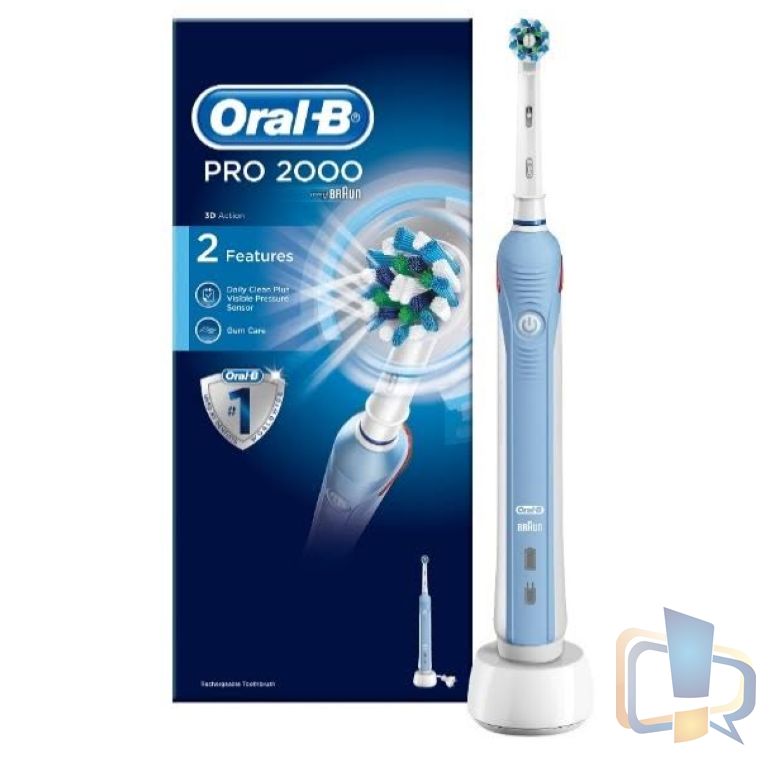 Brushing incorrectly can result in oral health issues such as tooth decay and even early tooth loss. The Oral-B electric toothbrushes help ensure that you are brushing correctly and are spending enough time brushing each quadrant of your mouth resulting in better oral health.
Some of the features of ORAL-B PRO 2000 include:
Criss-cross bristles at a 16 degree angle which oscillate, rotate, and pulsate to break up

and remove up to 100% more plaque than a regular manual toothbrush
Visible Pressure Sensor – lights up to alert you when you are brushing too hard as applying too much pressure can lead to harmful over-brushing
On Handle Timer – buzzes every 30 seconds to let you know when it's time to focus on brushing the next quadrant of your mouth and alerts you when you have brushed for the dentist-recommended time of 2 minutes
2 modes – Daily Clean – Comprehensive everyday cleaning & Gum Care – massage mode for gentle stimulation of gums
Round Brush head – scientifically designed to surround each tooth and reach areas that are often difficult, providing a superior clean
Removing plaque on a daily basis lessens your chances of tartar buildup and experiencing more serious dental problems such as cavities, gingivitis, and bad breath. Healthy dental habits, such as brushing with an electrical brush for two minutes twice daily and flossing after every brush, can help you prevent the harmful effects of plaque buildup. Oral-B® Electric Toothbrushes makes it easier to brush the dentist-recommended two minutes and removes 100% more plaque than a regular manual toothbrush. One must cultivate the right brushing habits for their oral health maintenance and electric toothbrushes would be a good start.
The products Oral-B PRO 2000 & PRO 600 are priced at INR 5,800 & INR 3,800 respectively.