Panasonic has introduced its LED TV VIERA TH-49CS580D in the CS580 series in India, which is equipped with advanced Hexa Chroma Drive technology that uses 6 primary colours instead of 3 for a sharper, stunning and dynamic picture quality. It is one of the first smart TVs with the capacity to connect with any Bluetooth speaker, also allowing audiences to enjoy wireless music.
Panasonic VIERA CS580 LED TV Features
This model features a Super Bright LED panel enhanced with 100Hz Backlight Motion Rate and Panasonic's unique Vivid Digital Pro dynamics. The newest model boasts a screen size of 49 inches with IPS LED Super Bright Plus imagery that has enhanced brightness levels by 57%, with an almost 180° wide viewing angle. The TV includes V-Audio technology, creating superior sound quality, clarity and dot noise reduction. The special adaptive backlight-dimming feature sensitizes the TV to changes in the illumination levels of its surroundings.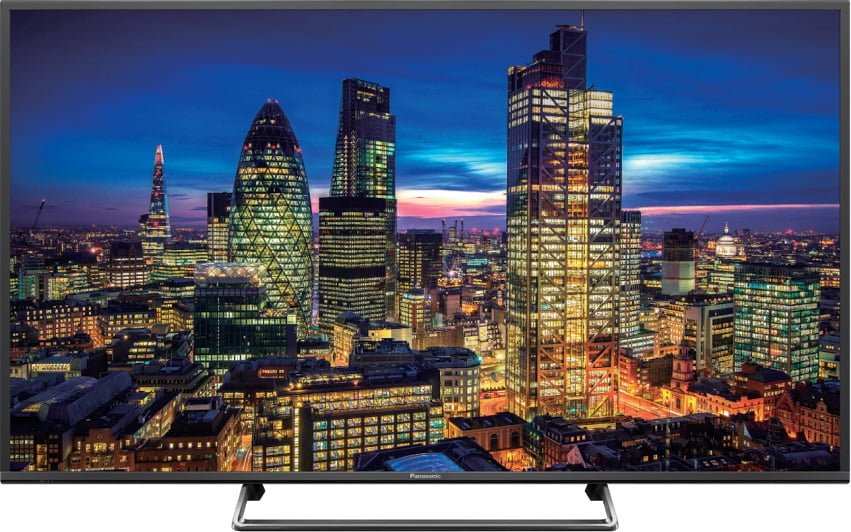 Along with built-in Wireless LAN and DVB-T2 facilities, the VIERA TH-49CS580D is a DLNA compatible device which supports a variety of systems such as laptops, printers and smartphones across 3 HDMI Terminals and 1 USB Terminal. The TV can be operated via Voice Guidance and the TV Remote App with access to Wireless Media, Internet Apps and Web Browsing. Its Swipe and Share, Easy Mirroring and Media Player options enable users to effortlessly share smartphone and tablet media on the TV screen.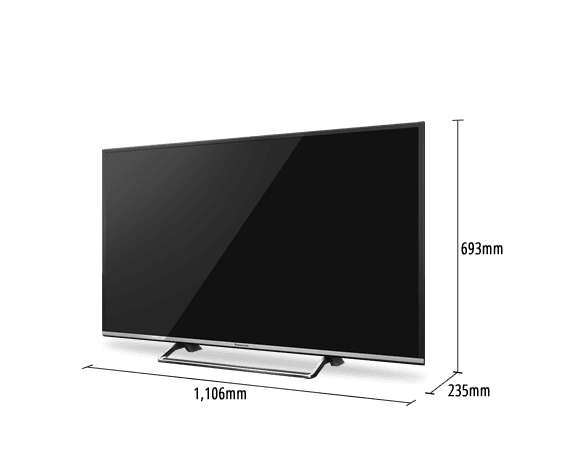 Mr. Ashish Sasidharan, Product Head, Consumer Electronics, Panasonic India,, said, "Taking forward its commitment of providing the best home entertainment to the customers, Panasonic has introduced the new CS580 LED TV with HEXA CROMA DRIVE. The new technology promises an impressive viewing experience. The wireless connectivity of the new VIERA model with any Bluetooth-enabled speakers has enabled consumers with a one-stop system that has integrated smart TV technology with virtual surround sound. The advancement and enhanced usage of wireless media has given rise to the concept of Smart TVs, for which demand and innovation will only expand in the future."
Panasonic VIERA TH-49CS580D Specifications
Picture Quality
Display
Panel
IPS LED LCD
Bright Panel
Super Bright Panel Plus
Wide Colour Phosphor Panel
Y
Screen Resolution
1,920 (W) x 1,080 (H)
Aspect Ratio
16:9
Panel Drive
100Hz BMR
Picture Mode
Dynamic/Normal/Cinema/True Cinema/Custom
4K Studio Master Processor
—
Hexa Chroma Drive
Y
Vivid Digital Pro
Y
4K Fine Remaster Engine
—
Dynamic Range Remaster
—
HDR
—
Viewing Angle
178 degree
Local Dimming
—
Adaptive Backlight Dimming
Y
Noise Reduction
Y (Dot Noise)
THX Certified Display
—
4K Pure Direct
—
isf Mode
—
3D
—
Sound Quality
Surround Mode
V-Audio
Speakers
Full Range x 2
Speaker Output
20 W (10 W x 2)
Sound Mode
Standard/Music/Speech/User
Smart Features
my Home Screen
Y
Info Frame
—
Wireless Media
Y
Voice Interaction
Voice Interaction
—
Voice Guidance
Y
EPG
—
On Screen Display Menu Languages
10 Languages*5
Unique Processing Engine
—
Wireless LAN Built-in
Y
Panasonic Media Center (App)
Panasonic Media Center (App)
—
TV Anytime
—
USB-HDD Recording
—
Panasonic TV Remote Apps
Panasonic TV Remote Apps
Y
Swipe & Share
Y
Smart Calibration
—
Internet Apps
Internet Apps
Y
Web Browser*2
Y
Easy Mirroring
Y
DLNA
Y (DMP/DMR/DMS)
Bluetooth*3
Y (Keyboards/Mouses/Audio Devices*7)
Media Player
Media Player
Y
Support Format
AVI/MKV/WMV/MP4/M4v/FLV/3GPP/

VRO/VOB/TS/PS,

MP3/AAC/WMA Pro/FLAC/WAV, JPEG

Double USB Sharing
—
Teletext Reception
—
Multi Window
—
Hotel Mode
Y
VIERA Link
Y
Energy Data
Visible Screen Size (diagonal)
123 cm / 49 inches
Rated Power Consumption
124W
Standby Power Consumption
0.20W
Power Supply
AC Auto 110 – 240 V, 50/60 Hz
Ambient Sensor
Y
Terminal
Digital Tuner Reception
—
Analogue Tuner
World 17-System
DisplayPort (4K 60/50p Input)
—
HDMI
HDMI
1 (side), 2 (bottom)
HDMI (4K 60/50p with HDCP2.2)
—
Support Feature
Audio Return Channel (Input 2)
USB
1 (side; USB 2.0 x 1)
LAN Port
1 (rear)
SD Card
—
Component Video Input shared with Composite
RCA phono type x 1 (rear)
Composite Video Input
RCA phono type x 1 (rear)
Digital Audio Output (Optical)
—
Analogue Audio Out
1 (rear)
GENERAL
Included Accessory*4
TV Remote
Dimensions (W x H x D) (w/o stand)
1,106 x 644 x 63 mm
Dimensions (W x H x D) (with stand)
1,106 x 693 x 235 mm
Weight (w/o stand)
14.0 kg
Weight (with stand)
16.0 kg
VESA Compatible
Y
NOTE
*1 Viewable contents may vary depend on regions

and services.

NOTE
*2 The Web Browser cannot display some web

pages correctly. And viewable contents by VIERA Web

Browser are subject to the following conditions;

NOTE
– viewable contents may vary depend on models,
NOTE
– viewable contents may differ from those for PC,
NOTE
– viewable contents may be limited.
NOTE
*3 HID (Human Interface Device Profile) compliant

keyboards are available.

NOTE
*4 Not all the accessories are listed here.
NOTE
*5 10 Languages (English/Chinese (Simplified)/Arabic/Persian/French/Thai/Vietnamese/

Indonesia/Hindi/Burmese)

NOTE
*6 9 Languages (English/Chinese (Simplified)/Arabic/Persian/French/Thai/Vietnamese/

Indonesia/Hindi)

NOTE
*7 A2DP (Advanced Audio Distribution Profile) compliant audio devices are available.