If you have watched all the other 6 Star Wars movies like me to prepare yourself to watch the Star Wars Force Awakens episode, you're my favorite as we all are sailing in the same boat and too much excited for the upcoming Star Wars movie after a wait of almost 10 years. And you must keep the excitement at least until you see it. I am not revealing any spoiler here, while there's a lot more things you must know of this movie.
Things You Didn't Knew About Star Wars Force Awakens & HP Star Wars Laptops
This episode is not exactly a Sequel
If you have watched all the previous episode, that's perfectly fine for being familiar to the Star Wars world, but since Star Wars franchise was rebooted once in late 90's and then early 2000s, things have changed a lot since then. You don't exactly need to know that Hayden Christensen was in a couple of them, Samuel L. Jackson played Mace Windu or there was a this really cool villain named Darth Maul or there was this super annoying character named Jar Jar Binks. You need not to remember any of these.
The Bad Guys in Force Awakens Are Called the First Order
First Order came into existence after the Battle of Endor, and is that Political & military Junta who's inspired by the principles of Galactic Empire and their main motives is to control the galaxy (again).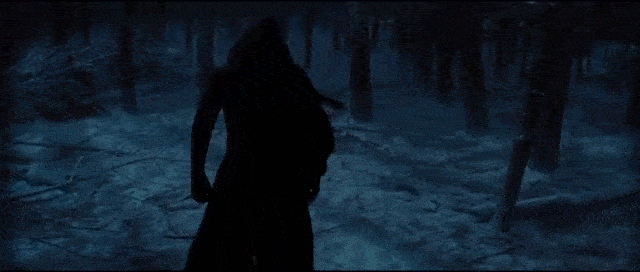 So, basically, the First Order is a remix version of "The Empire" and their forces are led by Kylo Ren, a mercenary that isn't actually a Sith but has been given a Sith-like impression with his big, red, broadsword lightsaber and matte black gas mask.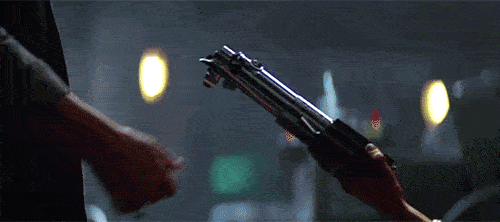 P.S: Above scenes were taken from the official trailer & you'll not find these in the movie.
What Happens to Empire Then? They were toppled by Ewoks. Remember?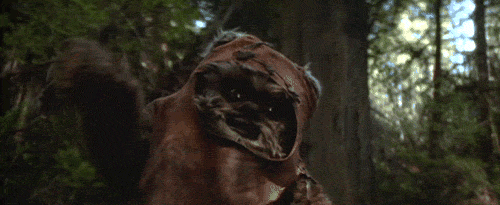 If you have seen "Return of the Jedi" which came out in 1983, Force Awakens technically the sequel of this movie. A lot of stuff happens in this movie including that The Empire – the all power, fascist galactic government were beaten by these adorable fuzzy little creators called Ewoks, who with their slingshots brought The Empire to their Knees at the Battle of Endor. And the Force Awakens war take place after 30 years of this battle, which is a long time, that's what I recited previously, "Force Awakens" is not exactly a sequel.
Darth Vader, the Dead man, still Matters a lot in this Episode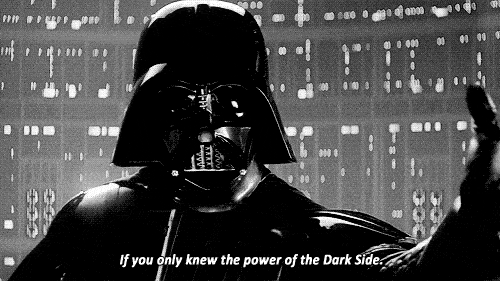 Before going for the movie, you must know who "Darth Vader" is. He was the father of Luke Skywalker & Leia Organa and was one of the most prominent villain in Star Wars series. He was previously a Jedi but turned himself towards the dark side and become the Empire's Attack Dog. The force was with him strongly and he used to choke people a lot who annoys him. And since when Dark Vader was dead in the last prequel, our new villain has a massive fixation on Vader even when he was born long after the death of Dark Vader. In the trailer, he said, he's going to finish what Vader started while ogling at his melted helmet.
HP Star Wars Limited Edition Laptops Introduce you to Power of the Dark Side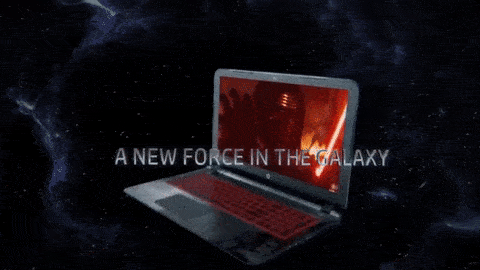 HP Star Wars Laptops are like no other notebook in this galaxy. With a Galactic Empire-inspired design & 6th Gen Intel Core i5 processor, this laptop is a steal for anything and comes preloaded with extensive collection of rare Star Wars content, which will lure you to the power of the dark side.
Along with all the power, it comes with: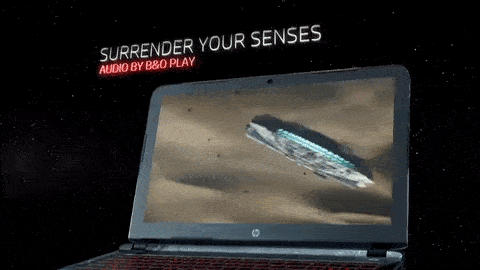 Audio by B&O PLAY, the best in it's class. So, watching movies will never be the same.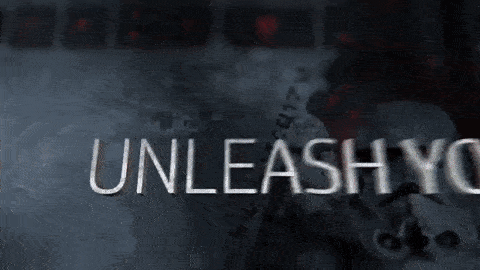 Unlesh your inner Sith with an illuminating Red Backlit keyboard, which keeps the room dimly lit when completely dark
The Force is Strong Here.. All you need to #AwakenYourForce!
Also Check Out the Video I made:
Who was Luke Skywalker?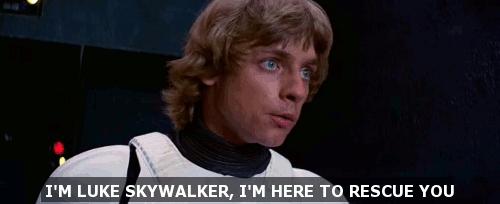 As Dark Vader was the biggest villain in original trilogy of Star Wars, Luke Skywalker was the strongest Jedi ever. Luke was trained at a remote planet to become the strongest Jedi ever and he traveled across the galaxy, unknowingly made out with his sister, and found out that the biggest enemy of Jedi's was also his father. While the biggest rumor about Force Awakens is that Luke is the father of new entry in Jedi's i.e. Rey (Daisy Ridiley), so this is going to be exciting.
HP Star Wars Laptops Opens your Access to the Empire
This limited edition laptop comes with a complete collection of Star Wars with:
Over 1100 images of Star Wars 40 years history with "Concept Art"
A collection of storyboards
Notifications sounds replaced with Star Wars sounds including R2-D2 & lightsabers
Star Wars themed wallpaper collections
Aurebesh font like you being a citizen of Coruscant where Aurebesh is the Galactic Base Standard Language.
All Star Wars movie trailers
First Marvel Star Wars comics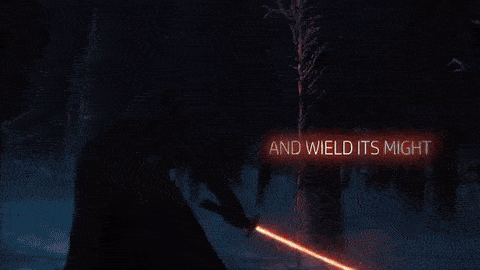 Along with that, it comes pre-loaded with Windows 10, 8GB of RAM, 1TB of storage, 2 GB Nvidia GeForce Graphics, Re-writable DVD drive.
Is Dark Side More Powerful Always?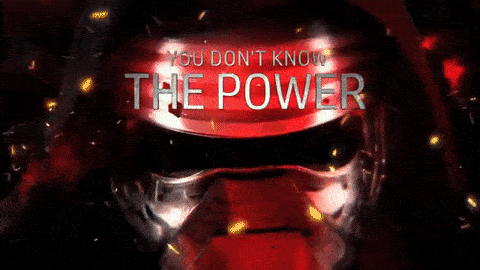 Yes, while Master Yoda master kept saying always that the dark side is not stronger. Still, you can find several feats performed by Siths were more powerful than anything we've seen Jedi do, being on the light side of the force. If any Jedi has beaten any Dark Force villain, it was all possible by using the anger & aggression of the dark side. Also Dark Side never restrict themselves in what they do with the Force and Master Yoda never said that the Light Side is Stronger if Dark Side is not.
The Millennium Falcon or say Han Solo is Back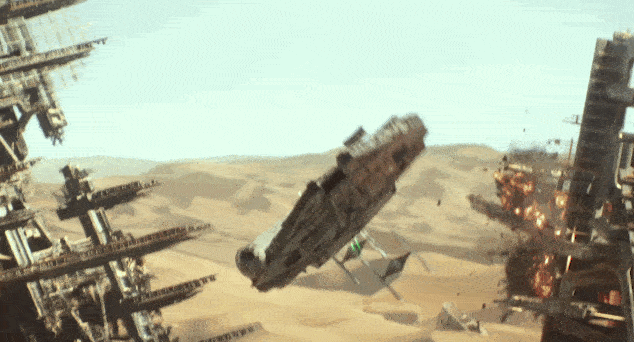 To complete the still-large, still-furry, Chewbacca, to and fly the good old machine, the Millennium Falcon, presence of Han Solo is a must. This machine, although being a complete piece of crap plays a good role in dodging the Tie Fighters. If you have seen the prequels, you'll know better the role of this man and his machine.
Is Leia & Han Love Story Back?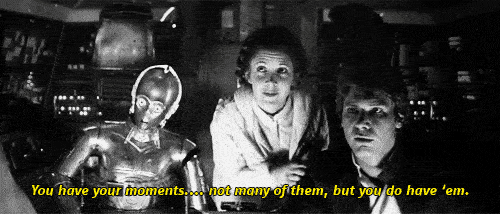 Lucas turned himself down to Dark Side only to save her love. So, technically their love story plays a prominent role, yet, Han Solo & Leia love story is presented in the original trilogy strongly, but rumors are now they have broken up in the intervening time between Return of Jedi & Force Awakens. If that happens, that's the only part you're not going to like in this movie.