Every company wants to launch their products with a difference to make an impact among consumers and to provide them with something more useful which no other brand is offering yet. That's what MoonBow air purifiers are all about. MoonBow Air Purifiers series was launched today by HSIL in India and as per my knowledge; they're the first company in India who are introducing an Air Purifier with UV Light & refreshing energizer, along with other usual filters.
About Moonbow Air Purifiers
Moonbow is a phenomenon that happens at night time. A bright moon near-to-full is needed It must be raining opposite the moon, the sky must be dark and the moon must be less than 42º high. Put all these together and you can get to see a Moonbow very often! You can also breathe in the crisp and clean fresh air on a beautiful night like this! Ok i might sound cheesy here, but this is exactly what Moonbow air purifier does. It provides clean, fresh air, free from germs & pollutants.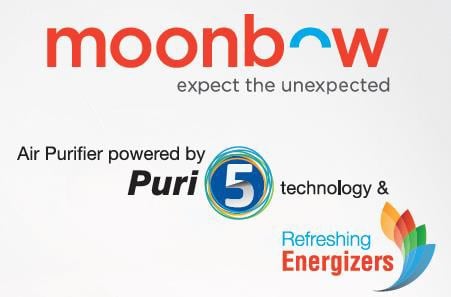 Moonbow air purifiers are capable of removing not just smallest pollutants (down to 0.3 microns), but they also clean various germs present in the air. Its 5-stage purification system eliminates all types and degrees of pollutants. Hence, this purifier not only just filters pollutants, but it, also, removes all kinds of odors and pushes refreshing air into your room in no time.
Moonbow Air Purifier Filters Details
Moonbow air purifier offers a 5-stage purification system which can eliminate pet allergen, pollen, VOC, dust, smog, external gas, bacteria and even Industrial pollution. Those 5-stage purification system includes 5 filters whose details are below:

Pre-Filter: It's the first basic washable filter which captures large dust-particles, pet dander and hairs, helpful in extending the life of other filters.
True HEPA Filter: It's a type of mechanical filter which works on the theory of forcing air through a fine mesh that traps harmful particles such as pollen, pet dander, dust mites, bacteria & tobacco smoke. These HEPA filters are, also, used at medical facilities, automobiles, aircraft and homes and are capable of removing 99.9% of particles up to size of 0.3 μm (microns).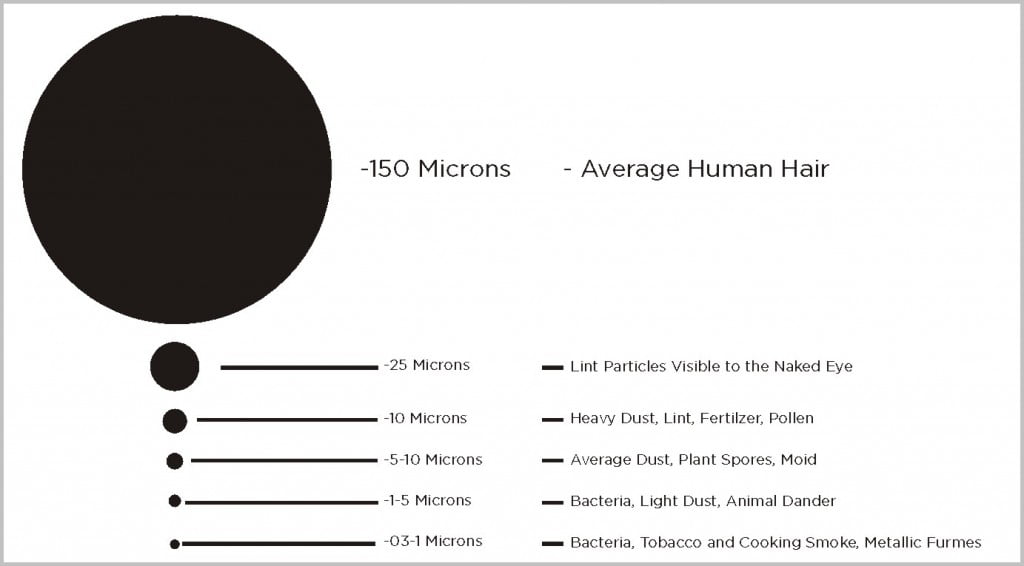 Activated Carbon Filter: This filter is used for removing any kind odors from room, tobacco smoke, TVOC's (Benzene, Formaldehyde) and absorbs noxious gas.
UV Light: With this filter, Moonbow stands out from the competition as up to my knowledge, no other company is providing this filter in their purifier models. It's a 254nm UV light filter which removes 99% of airborne germs, viruses, fungi & bacteria from the air.
Refreshing Energizer / Negative Ion: This filter emits out more than 8 million negative ions/cc which helps removing pollen, bacteria, odors and chemicals in the air. This filters plays the role of pushing refreshed air for the people and helps in improvement of pulmonary and heart muscle function. Because of this filter, you'll get a refreshing environment in your home as these negative ions improve the quality of the air by combining with the dust and reacting with odor molecules.
Moonbow Air Purifiers Features and Price
Moonbow AP – A8608UIA Features & Price
Price: Rs. 34,990 (MRP)
Powered by Puri5 i.e. 5 stage purification system which consists of Pre Filter + True HEPA Filter + Active Carbon Filter + UV Light + Refreshing Energizer
True HEPA Filter: Removes up to 99.97% of airborne particles & allergens downto 0.3 μm: dust mites, pet dander, pollen, smoke, mold, bacteria
Active Carbon Filter: 450g Malaysia activated carbon traps 90% household odors and harmful VOC's
UV Light Filter: High-quality UV light technology provides chemical-free way to destroy 99% microbes, including bacteria, fungi and mold
Auto Function with Dust Sensor
Air Quality Indicator
Attractive Display with Remove Control
Powerful Japanese Motor Covers 500 Sq Feet of Area
Sleep Mode
CADR Standard: 481m3/hour
Moonbow AP – A8506UIA Features & Price
Price: Rs. 15,990 (MRP)
Powered by Puri5 i.e. 5 stage purification system which consists of Pre Filter + True HEPA Filter + Active Carbon Filter + UV Light + Refreshing Energizer
True HEPA Filter: Removes up to 99.97% of ariborne particles & allergens downto 0.3 μm: dust mites, ped dander, pollen, smoke, mold, bacteria
Active Carbon Filter: 450g Malaysia activated carbon traps 90% household odors and harmful VOC's
UV Light Filter: High-quality UV light technology provides chemical-free way to destroy 99% microbes, including bacteria, fungi and mold
Auto Function with Odor Sensor
Replace Filter Indicator
Portable Design – 4.5Kg
Powerful Japanese Motor – Cover 400 Sq Feet
Moonbow AP – A8400UIN Features & Price
Price: Rs. 12,990 (MRP)
Powered by Puri5 i.e. 5 stage purification system which consists of Pre Filter + True HEPA Filter + Active Carbon Filter + UV Light + Refreshing Energizer
True HEPA Filter: Removes up to 99.97% of ariborne particles & allergens downto 0.3 μm: dust mites, ped dander, pollen, smoke, mold, bacteria
Active Carbon Filter: 450g Malaysia activated carbon traps 90% household odors and harmful VOC's
UV Light Filter: High-quality UV light technology provides chemical-free way to destroy 99% microbes, including bacteria, fungi and mold
Timer – 2hr / 4hr / 8hr
Replace Filter Indicator
Portable Design – 4.2Kg
Powerful Japanese Motor – cover 400 Sq Feet