Ever wondered what the future would look like or the different technologies and gadgets that would shape the future? With technology evolving at breakneck speed, new innovations are the order of the day and all of them aimed at making the consumers' lives simpler and easier. Among the leading tech trends today is the Internet of Things (IoT). IoT is an enabler of 'smart' gadgets that speak with each other and create a seamless world.
In its endeavour to enable smarter lifestyles for consumers, LG Electronics is evolving and innovating at the same pace. LG has adopted new technologies to make its products 'smart', easy to use and inter-connected at the click of a button. LG has initiated ground-breaking innovations and raised the bar not only for itself, but also for the industry.
Some of LG's futuristic smart products include:
LG OLED TV
With 33 million pixels lighting up the screen, the world's first OLED TV is vastly superior to the LED and LCD TVs. It offers stunning design and picture quality with Infinite Contrast and spectacular colour depth. The self-lighting pixels technology makes it suitable for both flat and curved TV screens that offer the deepest blacks and the truest colours. Further its offers wider viewing angles with no distortion or colour shift when you move off centre.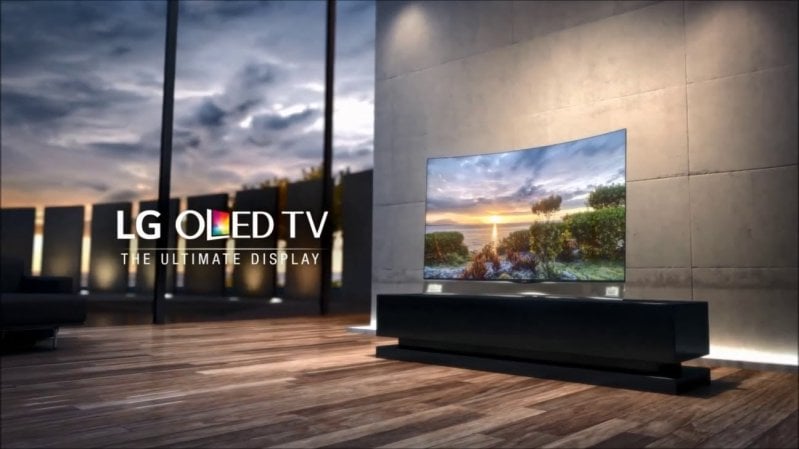 The OLED technology is compatible for different kind of screens including smartphones and wearable devices. Quite simply, this is the technology that blends what was great about plasma TVs, like deep blacks and a very wide viewing angle making it great for large rooms, with the things that people liked about LCDs, like vivid colors, ultra-thin and light TVs.
All this is all possible because OLEDs create their own light, so there's no need for LED panels to light up the screen. Starting the trend of Curved TV screens, LG aims to provide an immersive viewing experience with the OLED screen. Being extremely thin, the OLED ensures flexible structure with wide viewing angles. OLED TVs reacts faster to changes in signals than plasma or LCD TVs which make them ideal for full motion video.
LG WebOS TV
LG WebOS TVs are a great example of futuristic technologies. The new LG smart TV's are fully equipped with the latest features, the WebOS is one of the most advanced feature encompassed in a television, The WebOS based smart TV offers a deep immersive experience to users wanting to enjoy movies, play games, socialise, or then watch cooking shows and daily soaps.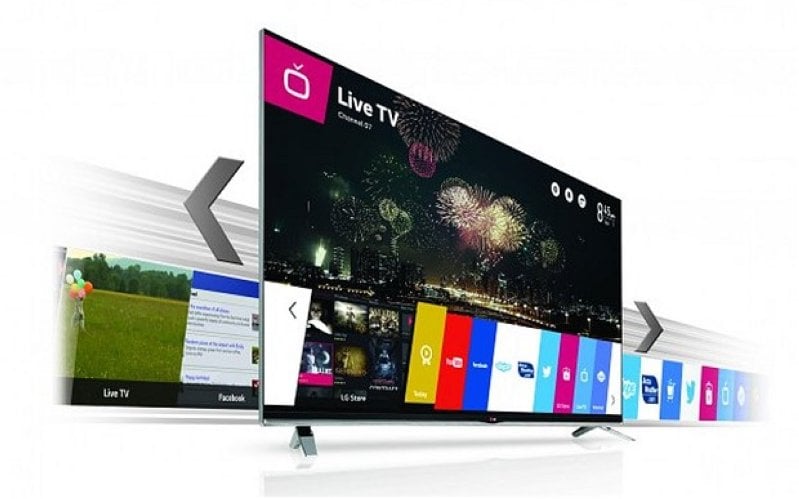 Some other unique features incorporated by the LG Web OS include:
Simple Switching – Allows users to switch seamlessly from one platform to another. Users can now decide what to watch next while watching the current program.
Simple connectivity – This feature makes it possible for users to connect their smart phones to the LG smart TV aiding them to enjoy live sized videos and pictures on their TV screens.
Preloaded apps — LG offers 60 active apps including Skype, Twitter, Facebook, Instagram and online surfing. 11 of these apps are conveniently preloaded. And all of them can be accessed simultaneously while watching one's favourite TV program. Users can even tweet live about the content they are watching.
Live Menu – This option offers customised setting according to one's personal preferences, taking channel surfing to the next level by helping you find what to watch next while watching the current program. LG's Web OS has an advanced launcher menu that records the users most used apps placing them in the menu bar according to the users convenience, this customizable feature gives the Web OS a unique personal touch
Magic remote – This remote has a simple point and click feature, making it user friendly. The magic remote is sturdy and acts as a universal remote. A voice recognition installed in the remote makes giving a command very simple.
Other features like My Channel, Input Picker, Quick Settings, Magic Remote and Smart Share enable users to sit back and enjoy an immersive TV viewing experience. Along with enhanced viewing the Web OS offers Dolby sound support.
LG Urbane Watch
The wearable tech movement is gaining ground, and gadgets like smart watches are setting a new trend for tech lovers. LG introduced the LG watch Urbane, with unique features. The future on your wrist is synonymous to the Urbane. Powered by the latest version of android, the LG Watch Urbane provides users with updates and notifications as well as allowing users to perform quick google searches. The world's first circular P-OLED screens, give this smartwatch a trendy appearance.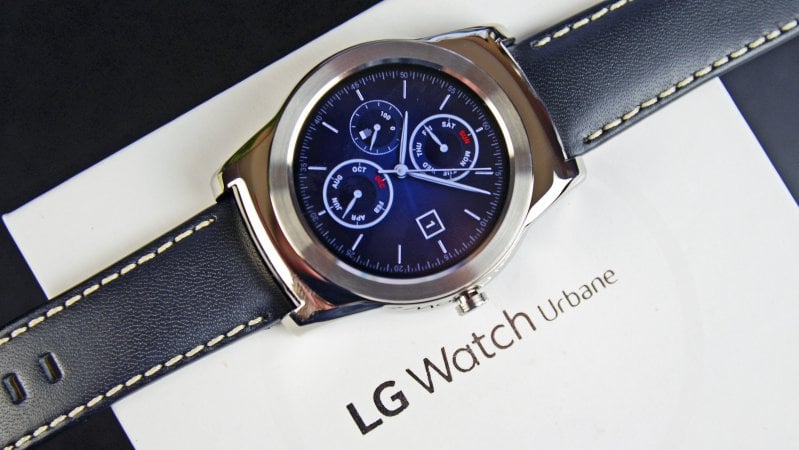 Some of the features available for the first time on any Android Wear device include Wi-Fi connectivity, always-on apps to keep the display from going dark when running, navigating and an improved UX that makes launching favorite apps and getting in touch with friends easier than ever before with everything now front-and-center.
LG Music Flow
LG's Music Flow speakers are shaping the way we consume music. Especially with the LG Music Flow App that enables music lovers to centrally manage their entire music library and control all Music Flow units in their home making it simple to use. The app makes the smart phones act as a universal remote allowing users to select the song they wish to hear from a wide range of music just by connecting the smart phone and speakers to the same Wi-Fi range. This app also allows users to peek into the music library of anyone else connected to the same Wi-Fi range, enabling them to pick and choose from those playlists too.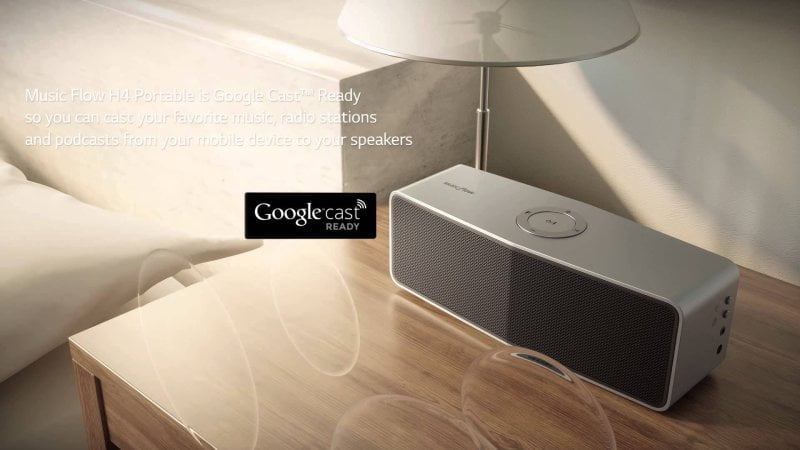 The Mood Station feature recommends music according the mood of the users. Users can select their mood and the music flow app recommends songs they are most likely to enjoy at the moment. The Auto Music Play is an extremely compelling feature of these speakers.
LG Refrigerators
LG has developed a home appliance that can take care of itself. The new range of Smart Inverter 2.0 Refrigerators with a unique Smart DiagnosisTM feature, is an advanced home appliance. This highlighted feature is designed to make the process of customer & service center engagements over product maintenance more effective and easy for consumers. This unique feature when synced to a call-center through a smart phone helps diagnose and solve any problem of the refrigerator quickly and correctly. The refrigerator alerts the user as well as the service center in case of any maintenance or performance hindrance. The LG Inverter 2.0 is not only smart but also eco-friendly, saving up to 36% energy, as compared to conventional models.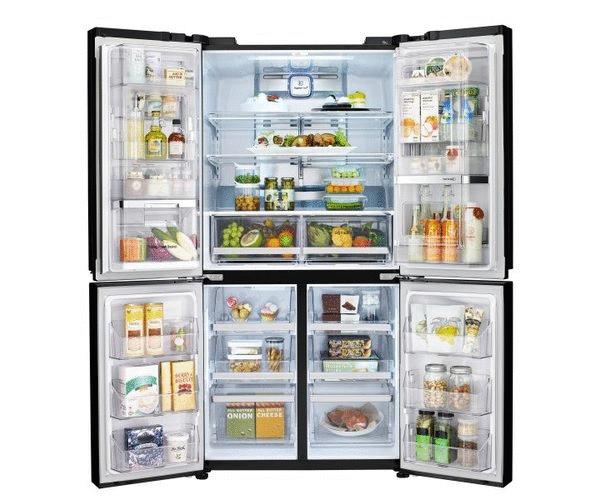 Some unique features of the LG Side-in-Side refrigerator are:
The LG Side-by-Side refrigerator with Dual Door-in-Door features has a fantastic storage capacity of 1,001 litres, more than any other refrigerator in the world.
What makes this refrigerator unique is its Dual Door-in-Door feature, offering revolutionary ways of maximizing space for frequently used items. This refrigerator has been developed to maximize storage capacity and reduce the loss of cold air while opening and closing of the refrigerator, reducing loss of cold air by 43.7%.
LG's Dual Door-in-Door design feature is apt for home chefs all over the world, and also convenient for the rest of the family. The multiple doors equipped to store, provide plenty of space for everyone in the family to store their favorite food items.
Although unseen on the outside, the Inverter Linear Compressor in the Dual Door-in-Door keeps food fresh and consumes far less energy. This advanced feature of LG's Side-by-Side refrigerator makes it effective and ecofriendly, consuming less electricity and keeping the noise level very low.
LG's Hygiene Fresh technology applies 5-layers of air filter that eradicates most contaminants like dust and bacteria, keeping food free from air-borne bacteria.
With an excellent compressor and utmost convenient design, LG's evolutionary Side-by-Side refrigerator helps keep food fresh for longer while making storage and organization easier. This innovative approach has kept in mind even the smallest needs and requirements of consumers, and intends to make life good for consumers in meaningful ways.
The LG Side-by-Side refrigerator not only has great storage capacity but also has great aesthetic appeal, the LG Side by Side refrigerator encompasses the world's first Curved Glass Door with a premium design and luminous black finish, making it sleek and stylish.
LG offers a 10 year warranty for the Side-by-Side refrigerator. The 1001 Liter LG Side-by-Side refrigerator (GR-D34FBGHL) is priced at Rs 3,09,990 and is available at select LG Brand shops across India.