It's amazing to know how mobile technology is making a mandatory space in our lives by providing things we require on daily basis on tips. We accomplish so many tasks like Talking, Shopping, Banking and many more. Talking of Banking, mobile apps provided by Banks these days have gone way to advanced and offers almost all tasks for which we are required to visit bank to accomplish like change in documents, money transfer, updating KYC or PAN number and many more. Opening a Bank account via mobile is also not a new thing, but Federal Bank has come one step ahead in banking system by providing option of opening a bank account just by taking a Selfie on your mobile with some easy steps. Check out how it is done:
How to Open a Federal Bank Account Just By Clicking #Selfie
Requirements:
A smartphone with Camera at Front.
[quote_box_center]Account opening via Selfie is currently supported on Android and iOS only. Update to Windows Phone & Blackberry coming soon.[/quote_box_center]
Aadhar Card
Pan Card (Optional)
A Smile :)
Steps to Open a Federal Bank Account
Download FedBook app from following links for your respective smartphone:
Android | iOS (iPhone, iPad and iTouch) | Windows Phone | Blackberry
Install the app and follow the steps it shows:
Enter your phone number.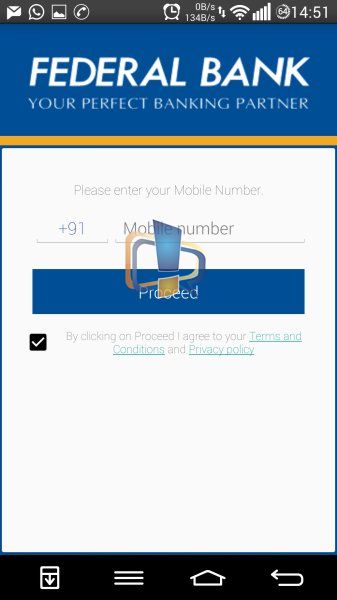 Since it's the first run of the Fedbook app, it'll ask you if you want to create a bank account or login into existing account. Select "Open An Account".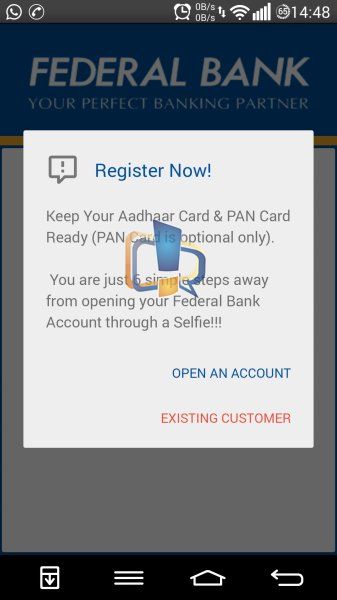 Now it'll ask for select nearby branch of your address. Also it'll give an option to select from ID's you have logged on in your phone. Don't worry, it's not asking for login via Google or account access, choosing any account shall just fill the row of email. Or you can cancel the email choice pop-up and write the email you want the account to be associated with.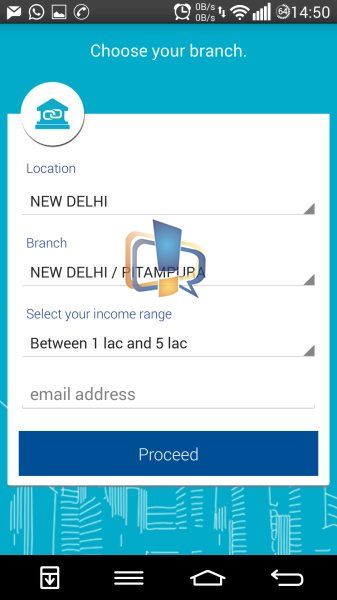 Upon selecting branch, proceed, you'll get an OTP on the number you entered on first step. Enter that OTP.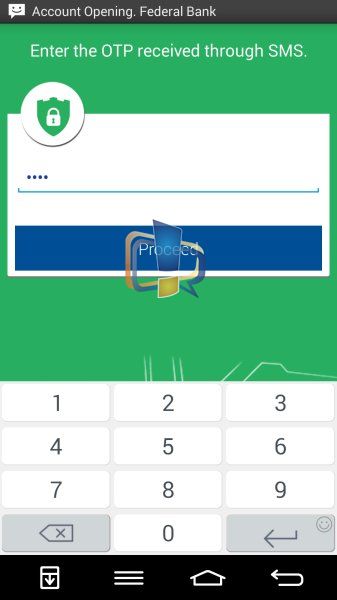 Now, it'll ask for clicking a Selfie. Click Proceed, camera would open up, click a picture and it'll show you the preview before proceeding. Then click Proceed.
Now, click the front side of Aadhar Card which has your picture and Aadhar card number. and Proceed.
As you proceed, it'll ask for scanning the QR code from Aadhar card. Do that, it'll verify the details of your clicked Aadhar card via QR code.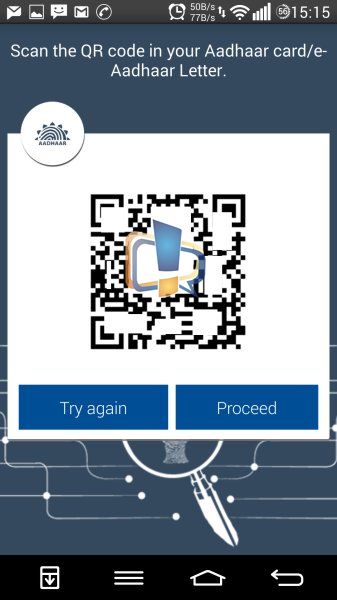 Now it'll ask for clicking back side of Aadhar card which has the address of yours. Click and Proceed.
Now it's turn for PAN card. Click and Picture of it and Proceed. While i was opening my account, i didn't had the PAN card with me. So i skipped this step.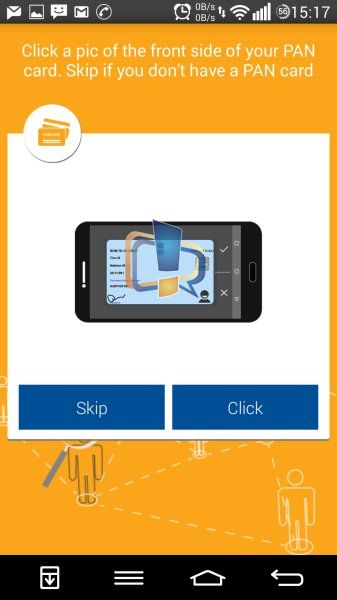 Check, Edit and Verify the details, FedBook app picked from your Aadhar card. There could be mistakes while picking the details, so correct those and Proceed.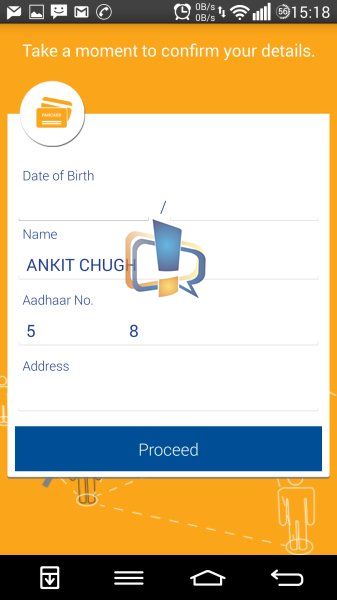 Voila, FedBook shall give you an account number within seconds. It'll also give you m-passbook pin, using which only you'll be able to login into your account. Memorize this pin number, write it down or take a screenshot. In case if you forgot the PIN, either clear the data of the application or uninstall the app and install again. Select "Existing Customer" and enter your phone number to register and get a new PIN.
Your account is created now. You have completed all steps. Bank shall contact you now with further details.
Having some queries? Here's some FAQ at your perusal:
I created an Account. Now what?
After being done all the steps as shown above, you'll get a SMS similar as below:
[pull_quote_center]Dear Customer, Thank you for opening SELFIE account with us. Our executive will reach you shortly. Use IFSC FDRL0001001 for NEFT fund transfer – Federal Bank[/pull_quote_center]
You should also expect a call from bank's call center for guidance to activate the account. You can choose if you want bank's representative to meet you at your place or you can visit the nearby branch to complete the formalities.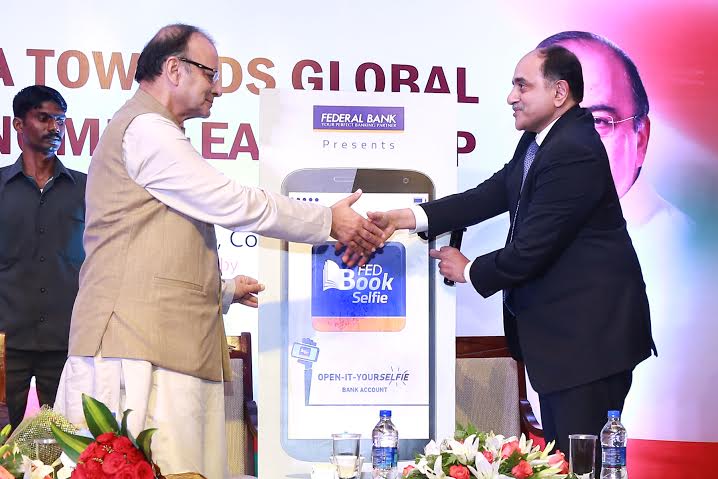 I need to transfer money and awaiting the call from Bank. What should i do?
Once you have the account number generated, you can remit upto Rs. 10,000 as one time initial remittance by way of fund transfer (NEFT / Cheque) even before the activation of the account.
How do i contact Bank? Customer care numbers?
You can dial PAN India Toll free numbers – 1800 – 425 – 1199 Or 1800 – 420 – 1199 to avail the services of the Contact Center. If you are from abroad, you can dial +91- 484 – 2630994 or +91-484-2630995. You can call on provided number anytime as it's available 24 x 7.
What are the unique feature of Selfie Account?
Quick Account opening through Fedbook.
You will receive Account Number instantly.
Your account will be a Zero Balance Account.
No annual maintenance charges for Debit cards for usage of POS/Ecommerce transactions.
Highly secured Application with online validation of KYC documents.