Thinking for doing setup of your upcoming small business like me and wondering what to do? Well i have done my research and sharing it here. I am not gonna reveal what's my upcoming business idea, but sharing how i shall be implementing things to take my ideas into action. If you like it, you can follow it, if not, choice is yours.
But wait!! If you're looking for some free method or stuff here, you can hit the back button on browser, this article is seriously not for you then. What i am gonna tell you here how to do setup of a small office with no hassles. Ok, moving ahead, whatever idea you had in mind, i shall assume, you're opening an office of a Travel Agency. Since you're a new start-up, obviously you'll need resources like man power and machines. The machines i am talking about here are computers.
Assuming you've your required manpower with required qualifications, you shall now need hardware and software support for getting the things working. Again, assuming you've got few laptop with pre-installed windows from nearby computer market with some standard configurations as per your budget, now you'll need software's plus support. Since, you're a new startup, you might not be having the budget of keeping a full time IT guy to resolve problems or setup software infrastructure for you. So, you'll need to do some maths here for defining your budget strictly and how to take things further in most cost efficient manner.
So, let's list out what we require for setting up an office:
Office Space (Required if you want all employees to work under one roof)

Efficient Man power

Hardware Cost

Software Cost and Setup

Miscellaneous Requirements (Furniture and all)
And probably you want to save maximum cost as a start up, so you'll need to keep yourself restricted in a defined budget only. What i am majorly talking about here is about setting up software's plus getting best support without any additional cost.
Probably in software part, you'll require following things:
Operating System: Windows 7 or Windows 8
Microsoft Office Package 2013 or Office 365 Online

Accounting and Invoice Generating software

Daily Backup of working data
Other miscellaneous software's as per requirements
Now, let's do some cost calculations here:
Microsoft Office Package 2013 Price (1 license lifetime) (Office Home & Business 2013): Rs 13,500.00

Accounting and Invoice Generating software cost (approx. cost per user) (1 license lifetime): Rs 15,000

Daily backup service on server plus support (this shall include salary of IT guy and Server cost): Rs 25000/monthly

Now first year cost should be: [13,500 +15,000 + (25000*12)]= Rs 3,28,500
So, now you can imagine how much costly this shall be. Now lemme tell you an idea how you can save this cost drastically and manage all these things on your finger tips plus whole setup can be easily self managed.
Using or purchasing Office 365 Home Premium subscription can save all above given cost to a very lower level. Find out how:
Office 365 Small Business Premium Cost (per user yearly): $150.00 * 52 = Rs 7800
That's it, this is the only thing now you need to buy plus a decent internet connection.
Why Office 365?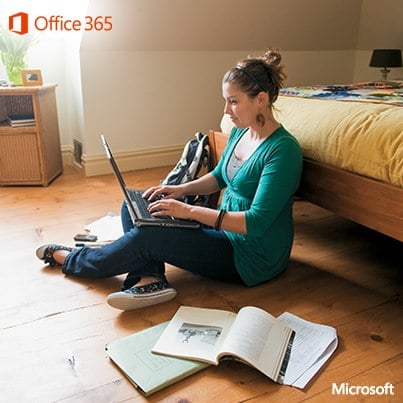 As i said above, you'll want to save max costs in every aspect plus you might not like to keep an IT guy as full time employee and not even you would like to require setup of a costly server for daily backups and network management in a small start-up company.
This is where, Office 365 comes as the best solution as it shall give you all desktop software version of MS Office package which, includes Word, Excel, Powerpoint, Outlook, OneNote, Access, Publisher and Lync. And web apps versions of Word, Excel, Powerpoint and OneNote is also available in which you can edit supported files via a web browser. Of-course you require these software's as mandatory one since without them, your all work shall lead to a halt.
And for generating invoices, you can use templates given on Microsoft web store and use those formats in Word or Excel whichever you may find suitable. Plus accounting can be done very fast and in most efficient manner in Excel too. Hence, there is not need to require purchasing additional license for such software's.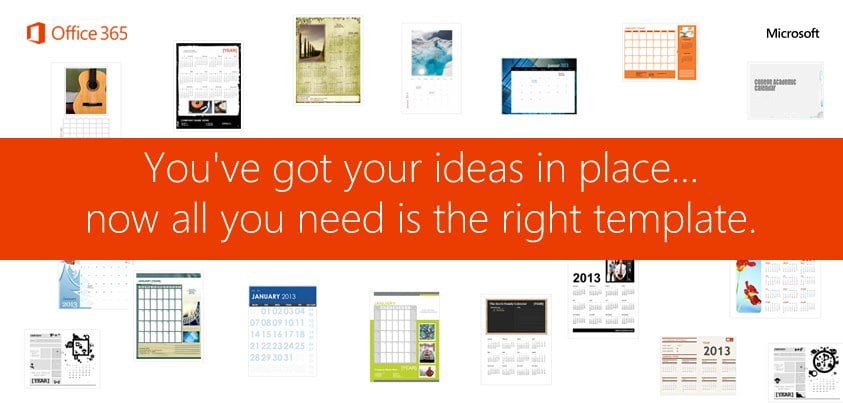 You'll also get a Microsoft hosted email whose mailbox size is 25Gb (space per user) and it also supports sending and receiving attachments upto 25MB. Also per user gets a 7Gb of cloud storage for accessing and sharing any document which they might need to work upon while being on the way. Hence, this feature also eliminate the need of a backup server as you can directly work and save files on Skydrive.
With Office 365 Home Premium, users get an additional 20 GB of storage on top of their existing SkyDrive quotas. This also gives you the mobility of working from anywhere, say from your home or being on the way and then you might need not to get an office space out since everyone can do work from home, if work nature supports that and if you might like saving money.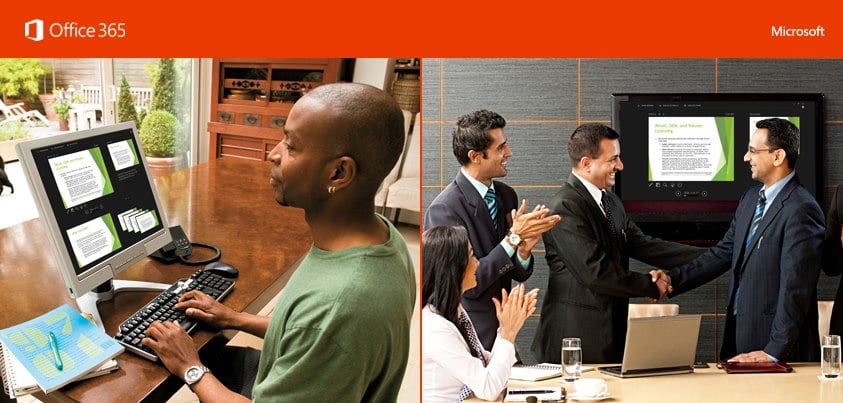 Plus, you'll also get more essential benefits like HD Web Conferencing, screen sharing and even instant messaging. You can also host your complete website (public or intranet) in included package and you'll not need any additional hosting fees.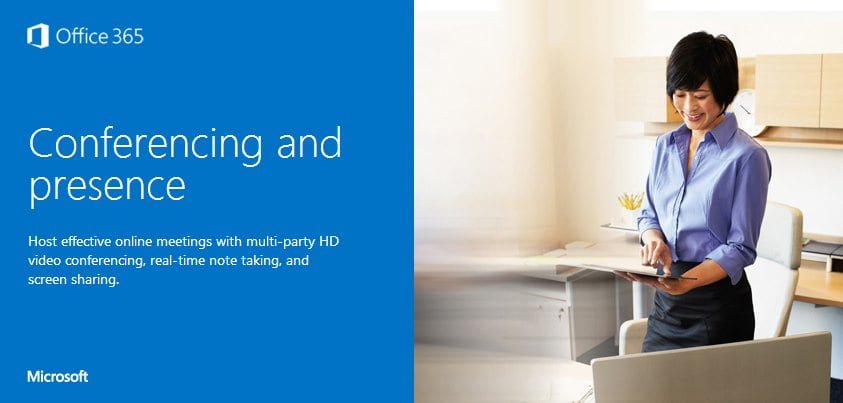 And finally, to save and eliminating cost of IT support or hiring an employee for that purpose, Office 365 also offers premium anti-malware protection and anti-spam filtering. Support for troubleshooting issues, IT level web support with 24/7 phone support is also available. Since, the whole data is on cloud, Microsoft guarantees 99.9% uptime of all the services and usually you won't any find any downtime with their services. All these services are a part of the package i mentioned above in Office 365 Small Business Premium.
Again if you think, per user cost is more, then only for employees you can take just package of full-functioned office productivity suite, will cost you $9 (Rs. 468) extra per month per employee. That's $108 (Rs. 5616) per year which is still less then Office 365 Small Business Premium package. And there are still more flexible packages, which you can find after talking personally with Office 365 officials when your staff counts increases.
What will Happen when Subscription Expires when you don't get it Renewed?
In case, if you have decided your start-up to close and you didn't renewed your subscription, your office apps will enter a "read-only reduced functionality mode." This means users will be able to view or print documents, but won't be able to create any new documents or edit existing documents. But still if you have older versions of Microsoft office software's, you can use those for editing those files locally in your computer.
Still Not Satisfied?
You might found Google Services cheaper when compared of Office 365. Right? But what makes Office 365 Services better then Google which actually justifies the cost, find out below:
Think, Compare and Buy
With Office 365, you get Exchange, SharePoint & Lync which are the plus point of them and Google don't provide such services in lower packages or don't have it to offer and these services are also essential in running an office efficiently because you never know which type of client you might get in future.
Best Compatibility with Online and Offline Software's
If you know, online versions of Word, Excel, PowerPoint are fully compatible with full desktop applications version which again becomes one plus point, while Google apps cannot open such formats properly but it's compatible with open office documents, hence it becomes important for keeping in mind the compatibility when moving your documents from one format to another.
Office 365 is better for Business
If you know that Microsoft products are being used extensively behind running of many big enterprises, for example Email runs off Exchange which is clearly an enterprise level product and even SharePoint and Lync are very bigger names often found in big businesses but Office 365 opens access to all these features for everyone.
Best Mobile Apps Support
Pairing of Office 365 with in mobile is a beautiful thing to see and explore. Microsoft has done it's best efforts in integrating Email, SharePoint, Lync so that they all remain connected to you, no matter wherever you're. Office 365 service works beautifully on most mobile devices and there is nothing like that Windows phone users may have an edge on it. Microsoft has gone to great strides to provide services and applications on multiple mobile markets, take a look in your respective marketplace searching Microsoft to get an idea.
Final Verdict
After discussing so many things above, finally i can reach a conclusion that Office 365 is a must thing to have when you're doing a start-up or looking for doing setup of next big thing. Their one small package can solve much bigger requirements of yours which you can't just imagine. What are your experience with Office 365, do let me know in comments?