We're living at a time when everyone has a camera in his pocket, and that's their smartphone. And by everyone, I mean it because these days, even kids got one. However, as parents are getting cautious slowly regarding the hazards a smartphone possesses, new products are also coming in which solve quite a few problems. MyFirst Insta Wi camera is one such product that lets parents hand over a camera to their kid and need not worry about them getting exposed to online threats, unlike a smartphone or tablet. And yes, it can print photos as well, instantly. But well, let me talk about the product in more detail so that you can find out whether you should grab one for your kids or yourself, just kidding!
MyFirst Insta Wi Review
The Build & Design
The MyFirst Insta Wi camera is huge, way bigger than a smartphone or even a point-and-shoot camera, but it's not very heavy, which is perfect for kids' little hands. The build is exceptional; the blend of plastic and rubber gives a pleasant feel with a colorful duotone design. The creators of this probably tried to mimic the look of a bunny or bear so that we can see the two circular hooks on both sides on top. I think that though it's not very flashy, kids may love it.
Camera & Hardware
MyFirst Insta Wi comes with a 12MP sensor capable of recording full HD videos in AVI. The photo quality is quite good, and printing black and white photos using the camera is pretty fast as it prints pictures within seconds. However, the video quality on this is relatively unimpressive to me.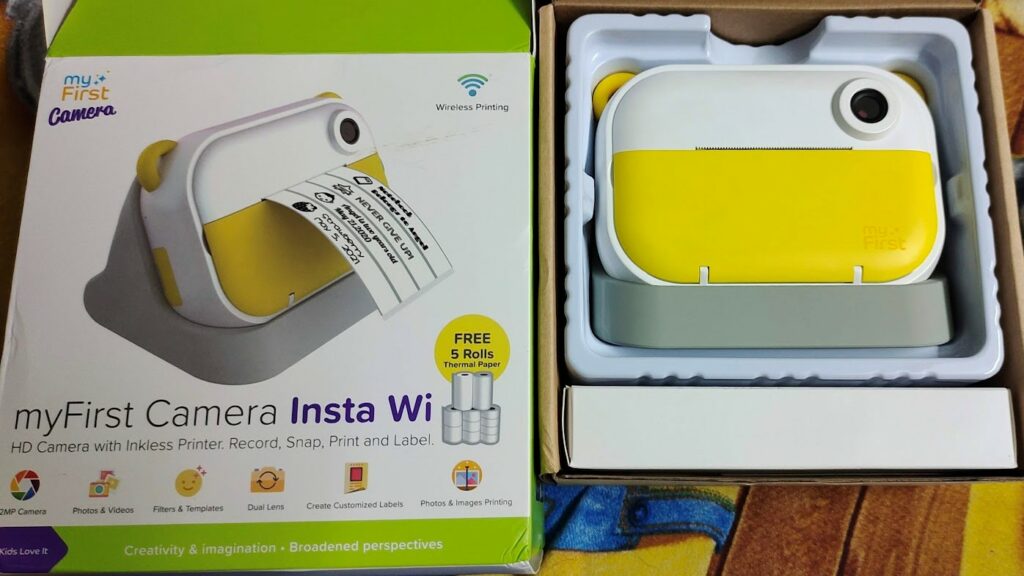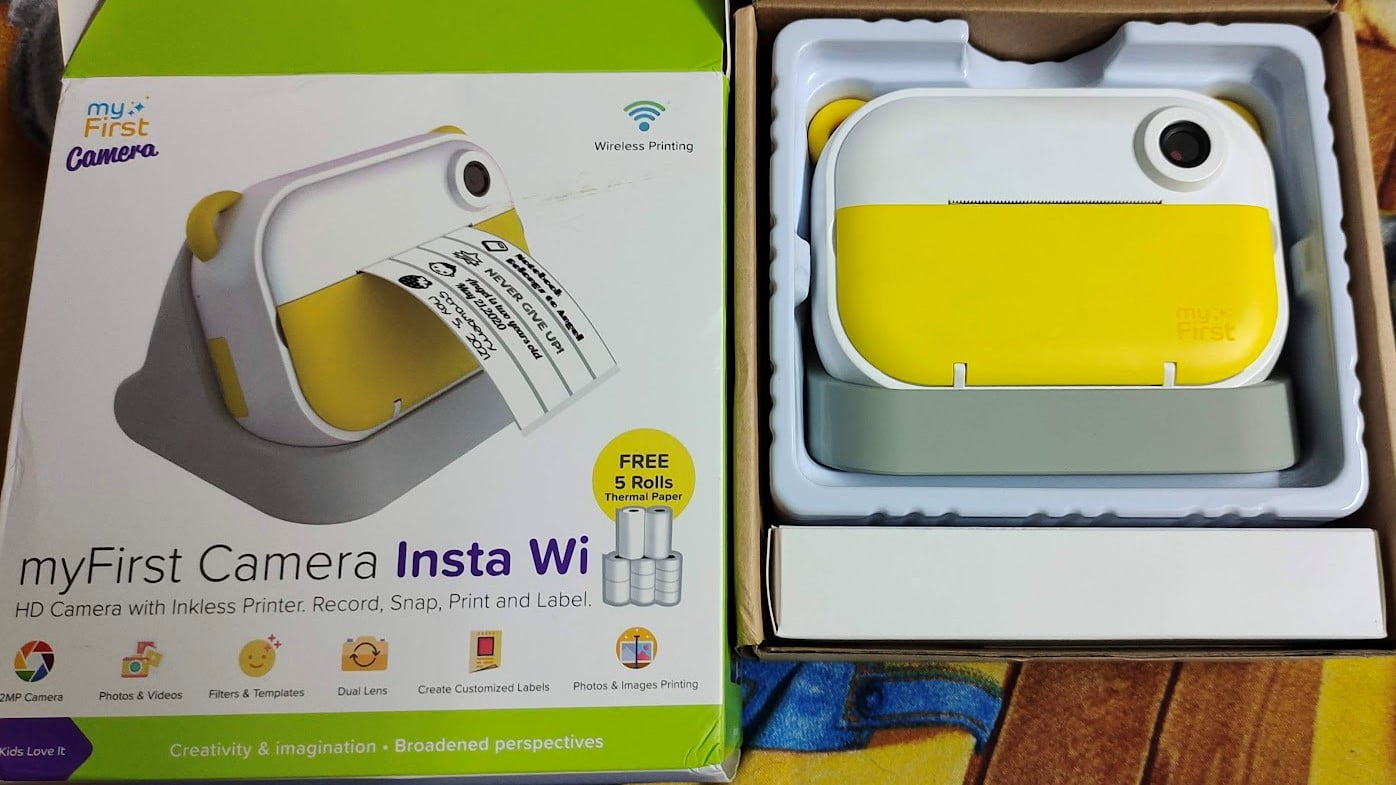 For storage, MyFirst Insta Wi comes with a 16GB card, though you can upgrade the storage up to 32GB. The camera packs a 1500mAh battery, providing up to five hours of use while it takes around two hours to get fully charged via the MicroUSB port at the back.
Using the MyFirst Insta Wi is very easy. It works like a smartphone camera, without the hassle of many modes, adjustments, and all. Upon taking a picture, it lets you save the photo digitally or print the photo instantly after saving. Printing an image takes about five to ten seconds, and the printed photo emerges from the front of the camera, where you can then tear it off. Of course, there is the option to print any image you have saved digitally and if you run out of paper, simply open the flap at the front, put in a new roll, and you're ready!
Wait a minute; I forgot to tell you that you can even print photos taken using your smartphone using the camera. Let me talk about that in a while in the next segment.
How Does The Camera Print?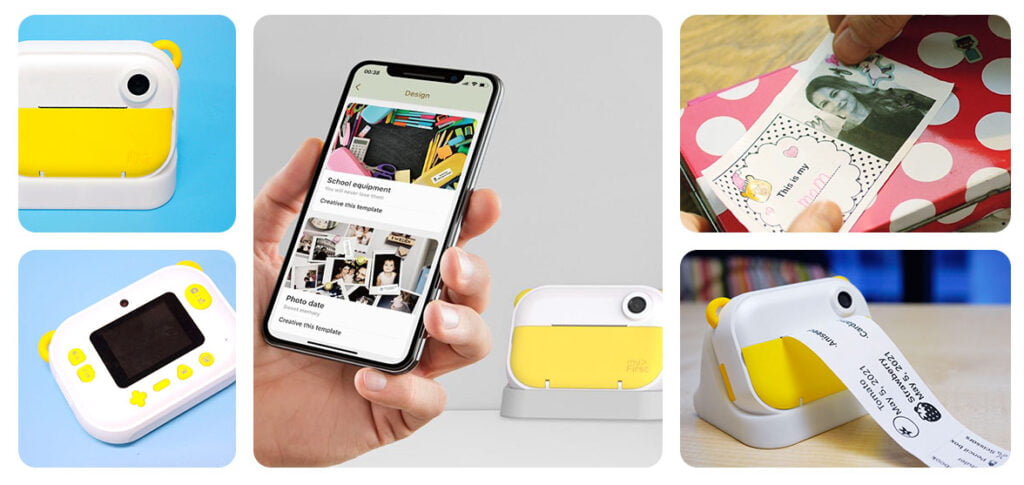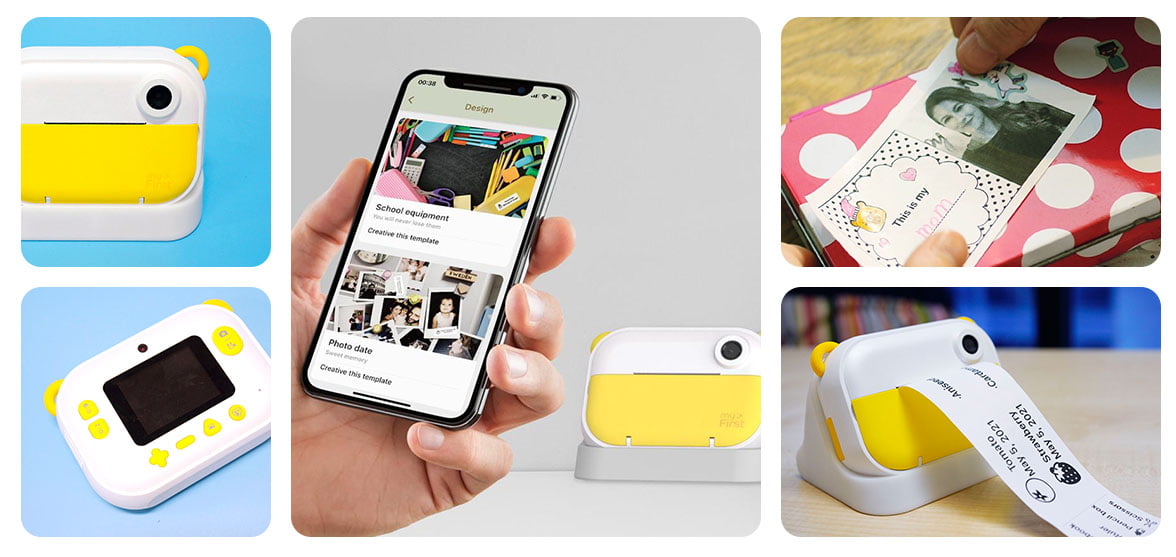 The MyFirst Insta Wi camera uses thermal printing, which is similar to how shops print receipts. The paper roll contains chemicals that develop when heat is applied, and therefore it's black and white. However, it's undoubtedly fast and durable. Compared to Polaroid type instant printing, this process is way cheaper. You can get the paper rolls at throwaway prices anywhere, just that the paper roll should be 57mm wide with a diameter not greater than 26mm.
The Insta Wi App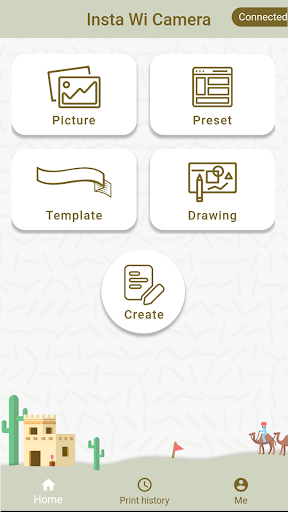 Yes, there is a companion app. And that app turns the camera into a generic thermal printer. You just need to press and hold the Wi-Fi button to broadcast an ad-hoc network and connect to that from your smartphone; then, you can open the app and print anything you like from your smartphone. The app also provides some templates and all, but I guess parents will stick to their conventional laser printed rather than relying on this camera.
Paper Roll Availability
Since this review is meant for the Indian audience, it was crucial for me to find if we have easy availability of thermal paper rolls for future usage. Obviously, there is hardly going to be any customer who will purchase and import these paper rolls from Singapore from MyFirst store; hence I looked for these locally, and luckily I was able to find a seller who sent me 10 rolls of papers with exact same size as mentioned on the manual. You'll have to contact the seller first to get your desired dia of roll, that's all.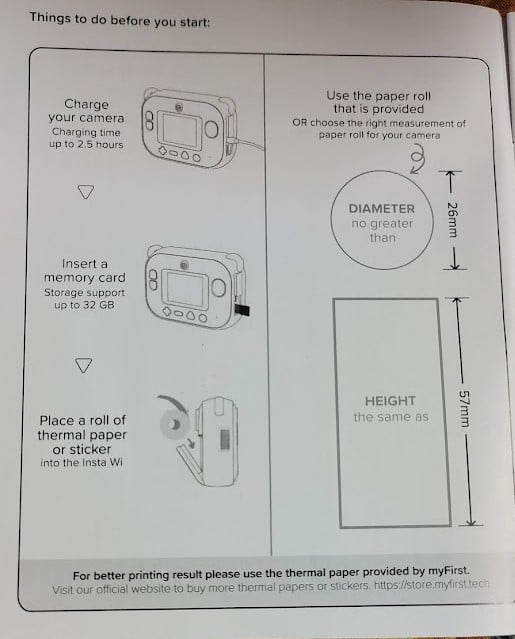 And these rolls are inexpensive, like I got 10 rolls for around Rs 150. So now I have a quota for even months for printing labels, images, etc.
Final Verdict
MyFirst Insta Wi ticks almost all the boxes while it comes to being a camera for kids, without anything extra. If your kid is at the age when you are unwilling to give them a smartphone, this could be a great gift. You buy it once, and if your kids don't throw it around and break it, even in the future, the whole family can use it to print labels and all. Though it just prints images in black and white, the printing process is way cheaper than a Polaroid or a conventional laser or inkjet printer. So I believe that it can be an excellent gifting option during the festive season and the upcoming holiday season.