It has been more than a year already since COVID-19 made the world aware of its devastating capabilities, starting from Wuhan, China. For the last year, the COVID-19 has affected all countries around the world. It has shifted the business dynamic a lot and corporations, and brands are moving towards the sustainable business model, which is the need of the hour for everyone.
Companies are now emphasizing more on making products that are safer for people as well as the planet. In addition, many companies are now focusing on the global goal of zero emissions by 2050. Companies are also focusing on CSR so that businesses are accountable while finding growth through positive activities. There is also a particular emphasis on ESG (Environmental, Social, and Governance), a way for companies to measure the real sustainable and societal impact due to their actions.
In an ever-growing market of smartphones and electronics, e-waste is an issue. In developing nations like India, the problem related to e-waste is permanent. LG, one of the leaders in consumer electronics, has announced a new campaign themed around #UpgradeResponsibly. LG is trying to make people aware of how discarding old electronics irresponsibly causes harm to the environment, affecting the health of the people. LG already has a recycling service that is accessible to the doorsteps of consumers in India. It is called LG Care & Delight Service. Customers can call 1800-315-9999 to schedule a pickup of their old electronic appliances. LG then arranges to pick up, and once the old appliances have been picked up, they are sent to LG's E-waste Processing Plant, where the appliances are recycled in an environment-friendly way.
That's not all. LG is also trying to make its products eco-friendly. The LG Styler employs an Inverter heat pump to recycle heat from damp air inside the cabinet. It has received CES Innovation Award globally and was well received by consumers. LG's air conditioners use a dual inverter compressor that keeps adjusting speed for the perfect temperatures without wasting electricity. It reduces electricity usage by 70%t despite cooling rooms 40% faster than conventional models. In addition, the LG washing machines with AI Direct Drive motor reduce clothing damage by 18%, which implies fewer clothes filling landfills.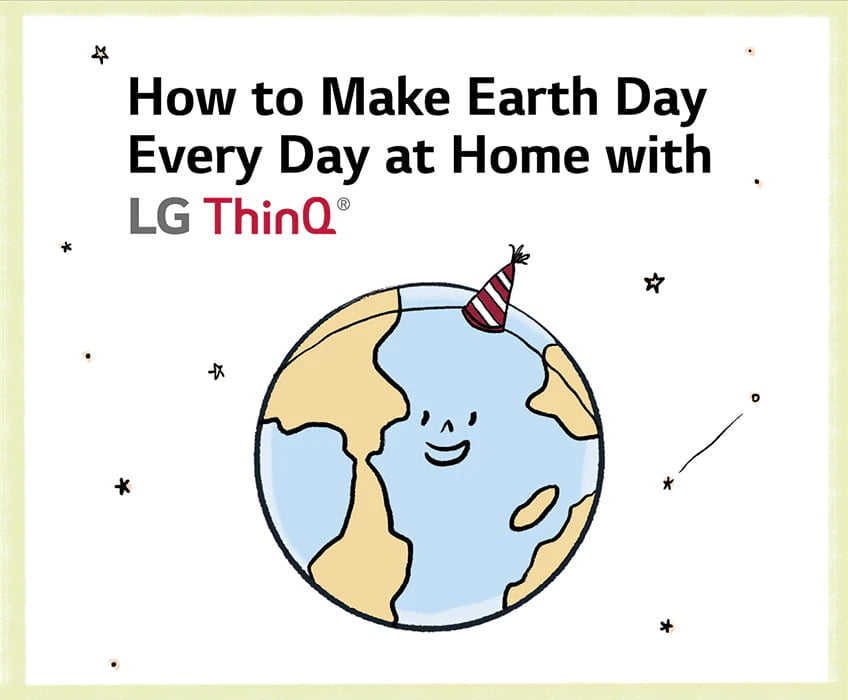 Using the LG ThinQ app, consumers can track their monthly usage using the energy monitoring dashboards for compatible appliances to see how they can make sure that they aren't wasting electricity. Users can also try the Vacation Mode to minimize energy usage.
LG's InstaVIew Refrigerator has an Inverter Linear Compressor, which has revolutionized the refrigerator's core, providing up to 51% energy savings and optimal temperature control to keep foods fresher and longer. Furthermore, LG's OLED TVs are recognized as eco-products with no backlight, which means fewer plastic parts and less indoor air pollution. In addition, LG's OLED TVs don't use any hazardous substances like cadmium and indium phosphide and have a high recycling rate.
2050 is neither very far away nor too close, but LG, as a responsible brand, is trying to make things right, starting right now in 2021, to meet the goals in the future.