ZunRoof is a home tech startup involved in techs like Image Processing, Virtual Reality, IoT, and Data Analytics. The company aims to solve the energy issues of India as well by using un-utilized rooftops for generating solar power. The company has a range of IoT products developed for smart Indian homes, and the latest creation from the company is a new smart RO purifier.
Commenting on the launch, Pranesh Chaudhary, Founder and CEO at ZunRoof said, "Water is the most basic necessity of humans. Although Water adds to our health and keeps us alive, it can also be seriously hazardous to humans if consumed in its unclean form. India has always faced a major crisis of accessibility of clean drinking water to the masses and we at zunpure feel that it is everyone's right to get affordable yet clean and pure drinking water. Therefore, we are launching zunpure smart RO on subscription model with the aim to bridge that accessibility gap and make clean Water available along with our promise- to make unlimited pure drinking water available at affordable monthly rates."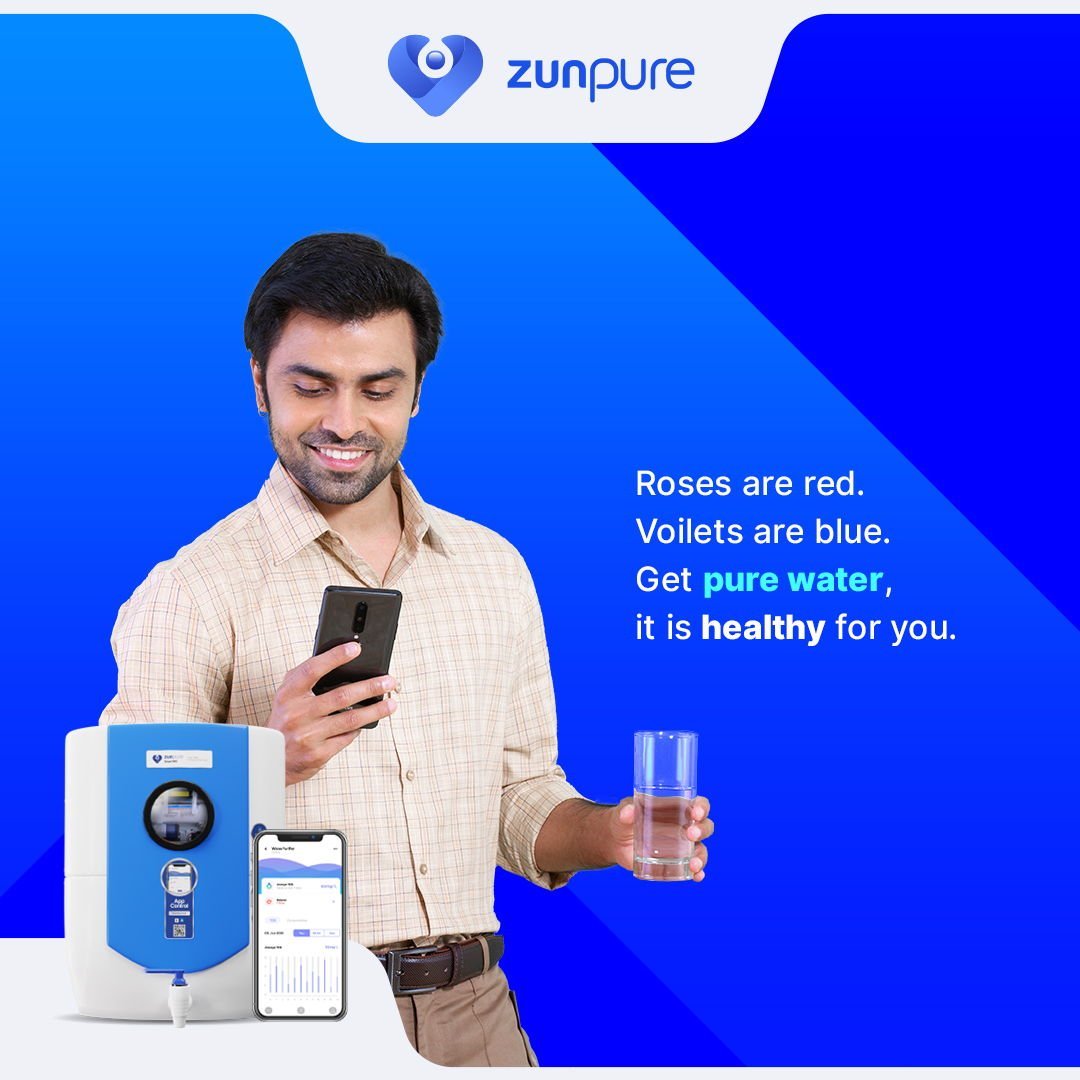 The new Zunpure smart RO water purifier from ZunRoof is a water purifier with some pretty impressive features. It is designed to provide unlimited pure drinking water at affordable rates while ensuring that users have access to the information related to the Water they're drinking.
The new Zenpure smart RO purifier offers a 6-stage filtration process i.e., Pre-Filtration, Sediment Filtration, Carbon Filtration, Reverse Osmosis Filtration, Polymer Ultrafiltration as well as UV Tank Filtration. The purifier lets users monitor TDS in real-time through the Zunpulse app, available for Android and iOS. It also tracks daily, monthly, and yearly water usage. The Zunpure smart RO purified connects to Wi-Fi and provides data to users in real-time.
The Zenpure smart RO purifier is priced at ₹15,000 and is available on major e-commerce portals like Amazon India, Flipkart, and Snapdeal. It will be sold on the official website as well. However, as the company heavily emphasizes affordability, consumers can also get one of these on a subscription basis starting from ₹399 a month.