Home Appliance giant Haier has once again expanded its AC line-up for the summer season this year with the launch of its new UVClean Pro AC. The new Haier UVClean Pro AC ensures clean and fresh air while letting consumers save energy. The new UVClean HSU18F-UVSW4B (INV) model will be available in 1.5 Ton capacity with 4-Star BEE Rating.
The new Haier UVClean Pro AC offers UVC Sterilization. The newly launched AC eliminates all the airborne pollutants without leaving any harmful chemicals or residues behind. The built-in LED UV light kills airborne hazards when the air circulates from the air inlet. This is an example of how after COVID-19, UV is being used in home appliances to ensure healthy breathing air around people.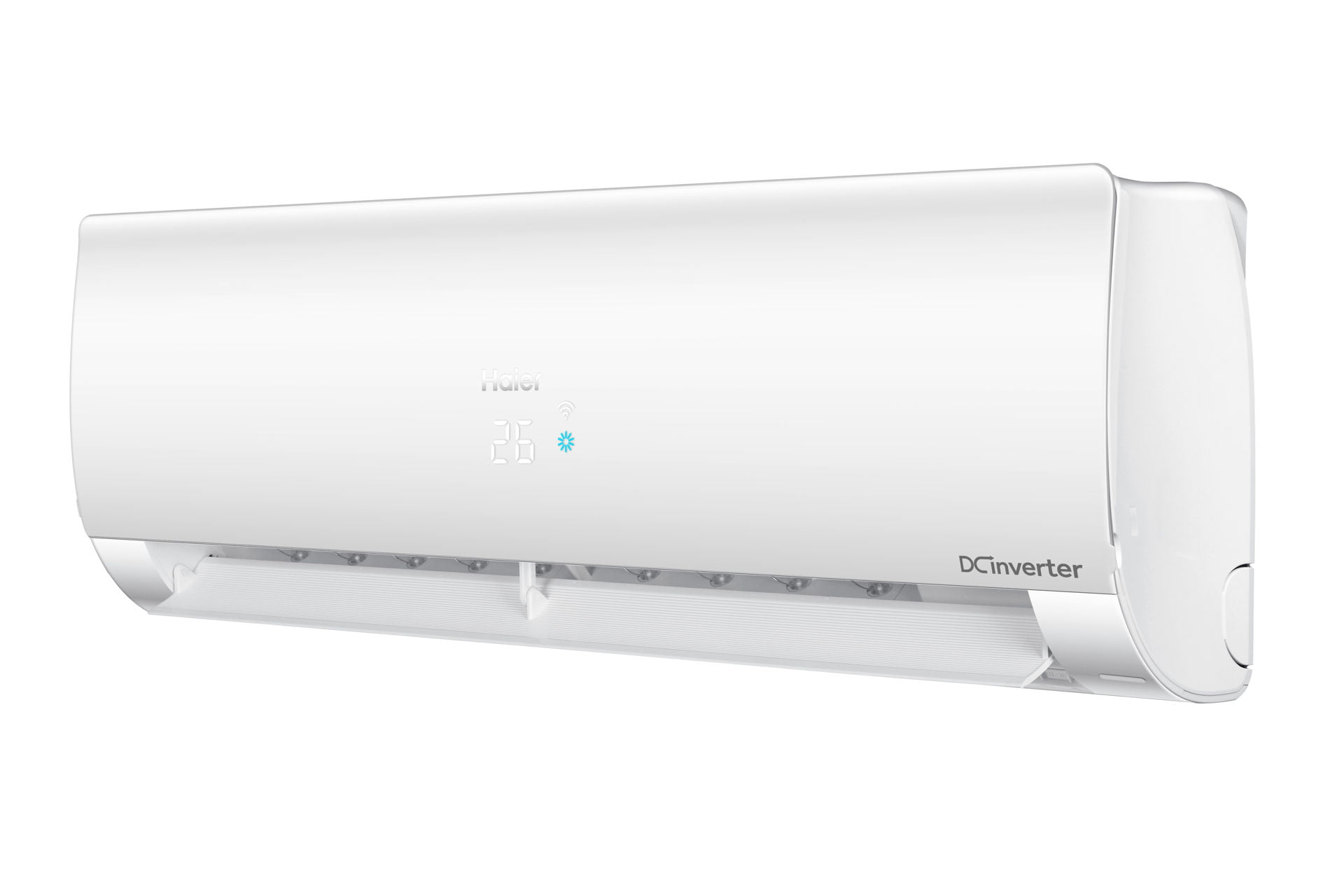 Commenting on the launch of the new AC,
Mr. Eric Braganza, President, Haier Appliances India
, said
, "At Haier, we believe in designing products powered with innovative technologies that make our consumer's life simpler and more convenient. Our new UV Clean Pro air conditioner addresses a very big problem that Indians are facing today – air pollution, which is both an indoor and outdoor threat. With the launch of this new smart AC, we are fulfilling our commitment to provide our consumers with clean and breathable air. Apart from providing virus-free air, the new addition in our AC range will also keep our consumers cool even at a scorching heat of 60℃ degrees with optimized smart capabilities and connectivity. We endeavor to usher in a range of new age of smart technologies in the white goods space and our UV Clean Pro AC will deliver that and more."
The all-new Haier UVClean Pro AC also comes with a distinctive convertible feature that allows the user to reduce the AC's tonnage capacity from 1.5 ton to a minimum of 0.6 ton. Uses can activate that at the press of the ECO button on the remote, resulting in more energy savings.
Haier UVClean Pro AC offers Wi-Fi connectivity and voice control. The Wi-Fi control feature lets the user turn on or switch off their AC even when they're not physically present. By using the Haier Smart app, they can effortlessly control the climate of their room. With the app, it's possible to do a lot more, like setting the weekly timer, error alarm, enable group control, set reminders, pre-set sleep curve, and more. Consumers can also control the Haier UVClean Pro AC using their voice, and the AC supports Amazon Alexa and Google assistant. 
Like many other ACs from Haier, the new Haier UVClean Pro AC also comes with Haier's Self Clean Technology, which helps users get a complete indoor wet wash with the press of a button. Once it's activated, a frost is formed on the AC's evaporator that traps all the dust present on the coil. When the frost melts, it washes out all the dirt along with it in the form of water.
Using Haier's Triple Inverter Plus technology, the Haier UVClean Pro AC reaches the desired temperature a lot quicker and automatically adjusts DC voltage for stable operation between 140V and 264V. Armed with a Micro Dust Filter, the AC removes dust, bacteria, and airborne virus from the air, protecting users. Moreover, the Haier UVClean Pro AC comes with the best-in-class motor, optimized fan, and air duct, enabling it to blow air as long as 15m.
The all-new Haier UVClean AC HSU18F-UVSW4B (INV) is priced at ₹66,500 and is now available for purchase across India with 12 years of compressor warranty.