As more and more households in India move towards being smarter, the term 'Smart Home' is no longer entitled to only the geeks. With the boom of home automation technologies, most people are now controlling their home appliances, lights, and many others simple by remote or even via voice commands. To cater to the growing demand for Smart Homes and automation, Panasonic Life Solutions (PLS) India has launched its Smart Wi-Fi LED Bulb.
Commenting on the launch of the new Smart Wi-Fi LED Bulb by Panasonic Life Solutions (PLS) India, Mr. Dinesh Aggarwal, Joint Managing Director, Panasonic Life Solutions India Pvt. Ltd. said, "The lighting needs of consumers have drastically evolved in recent years and we wanted to bring a product that is not only user-friendly but also caters to the changing needs of a digitally connected consumer and enhances their experience. The range of Smart Wi-Fi LED bulbs will make a significant mark in the home automation category given the features it entails. We are delighted to bring this product to our consumers which is not only functionally superior but is easily to control via Wi-Fi, energy-saving and ensures user security."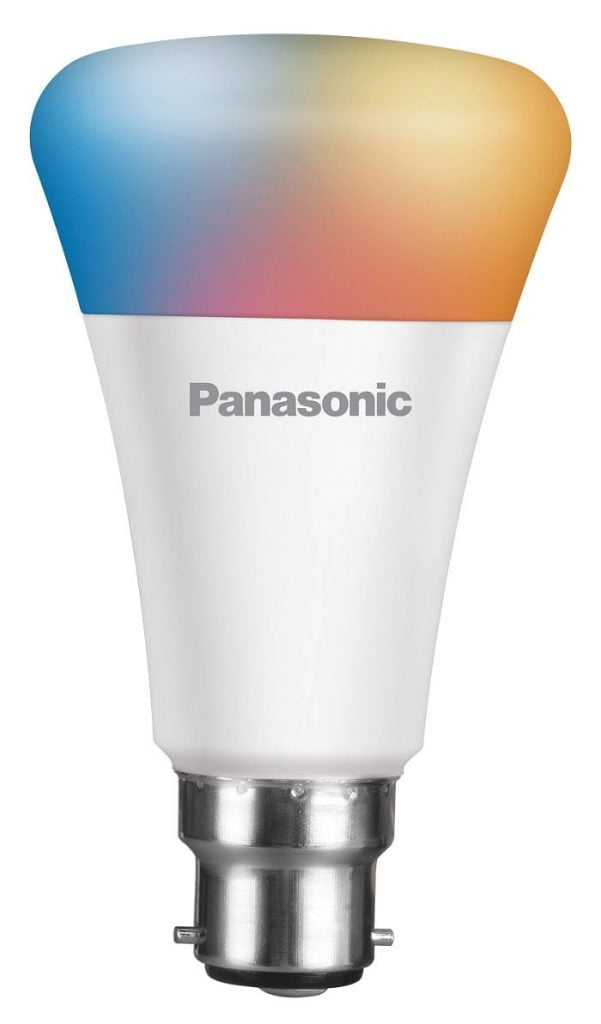 The new Smart Wi-Fi LED Bulb from Panasonic Life Solutions offers multi-color lighting options and automated scheduling functions. Users can choose from almost 16 million shades giving the user a wide range of options to change the ambiance of the room within a few seconds. The Smart Wi-Fi LED bulb also lets users auto-schedule the lighting, letting users improve efficiency and save energy.
 Users can control the new Smart Wi-Fi LED Bulb using the Panasonic Smart Wi-Fi application, available on Google Play Store and Apple's App Store. Users can even control it using their voice via Google Assistant and Alexa. In the future, the Smart LED Bulb will be a part of the connected ecosystem that will be integrated seamlessly with Panasonic's MirAIe, which is an intelligent IoT & AI-enabled connected living platform. This new Smart W-Fi LED Bulb from Panasonic Life Solutions is now available for purchase on e-commerce portals like Amazon India, as well in regular format retail stores.