Syska, a brand known for its smart products has launched the all-new Syska Smart Tube light 20W under its smart home category. The Syska Smart Tube Light is perfect for those who want to complete their smart home experience by getting rid of traditional tube lights.
With the launch of the Syska Smart Tube Light, we aim to bring in innovation in India's tube light market. As there is an increasing demand for voice controlled smart LED lights, Syska has been rolling out smart products consistently to cater to our customer requirements. We are focused on continuously innovating and introducing new products in the LED space that truly make a difference to the lives of consumers.

Commenting on the launch, Mr. Gurumukh Uttamchandani, Executive Director, SYSKA Group, said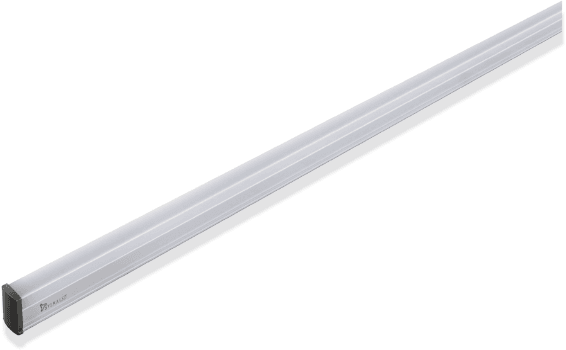 The Syska Smart Tube Light comes in 2 variants- Single Channel (6500K) and 3-in-1 (3000K-4000K-6500K). It comes with a slim design but it is equipped with 1600-2000 lumens. The Syska Smart Tube Light comes with Wi-Fi connectivity and using the Syska Smart Home App, users can control the light from anywhere. It also supports popular voice assistants like Google Assistant and Amazon Alexa, so that users can control the lighting using just their voice.
The Syska Smart Tube Light requires no additional hubs, nor users need to go through a long and painful process to set it up. Users just need to connect the light to Wi-Fi and then, using the app, the lighting can be controlled. Also, installation of the light is easy as all the parts including the aluminium housing, LED cover, end caps, etc. fit together seamlessly to form a single unit and hence, there is no hassle of cable management and also, it ensures a minimal look, suitable for every room in any house.
The Syska Smart Tube Light is priced at Rs. 1,999 for the single-channel variant while the 3-in-1 variant is priced at Rs.2,199. It is available for purchase on leading e-commerce platforms.