Google's Pixel 3 and Pixel 3 XL have just been substituted for emerging smartphone markets like India as Google has just announced the Pixel 3a and Pixel 3a XL. The all-new Pixel 3a and 3a XL with all the bells and whistles of a Google flagship phone are more affordable, without being bottlenecked. Today at Google I/O, these two new devices were introduced.
The new Pixel 3a and 3a XL features a premium camera, just as good as Pixel 3 or Pixel 3 XL, these phones are packed with features to let users stay connected without worrying about battery life as they pack a long-lasting battery and all these, are packed in a compact package that doesn't compromise with anything, but at half the price of a premium flagship phone! There is the OLED display producing crisp images and bright colours, and talking about colours, these two new phones are available in two colour variants- Just Black and Clearly White. In India, the third colour Purple-ish is not launched yet.
The Pixel 3a comes with a 5.6- inch display whereas the Pixel 3a XL, as expected comes with a bigger 6-inch display are there are priced at ₹39,999 and ₹44,999 respectively. Apart from the display, there aren't any differences between the two. Both the devices come with the award-winning camera with Google's HDR+ technology with features such as Portrait Mode, Super Res Zoom, and Night Sight.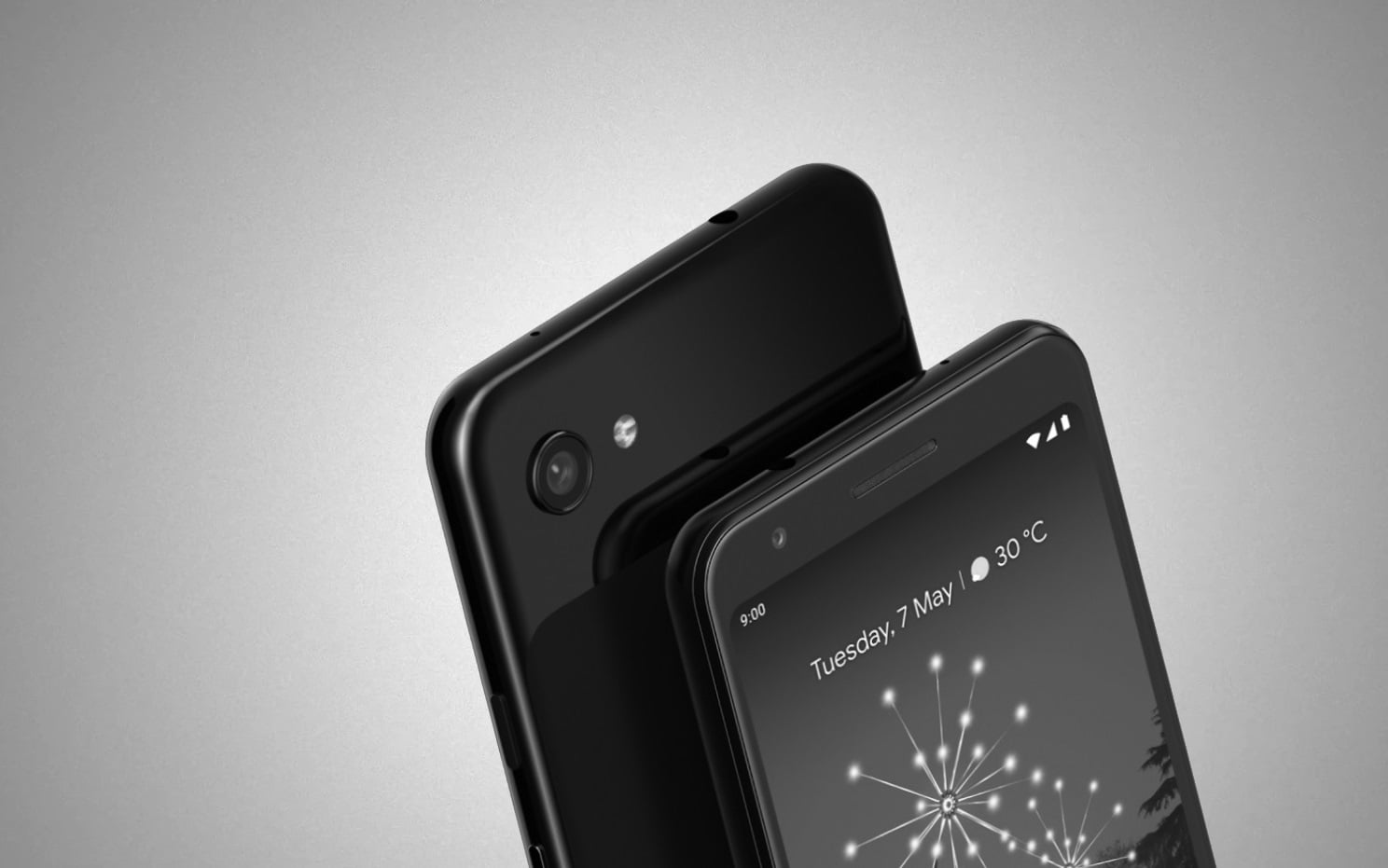 The all-new camera mode Time lapse is also coming to Google Pixel 3a and 3a XL. Users still get high-quality photos and videos with free, unlimited storage on Google Photos. The phones come with an 18-Watt charger, that is rated to deliver up to 7 hours of battery life on a 15-minute charge and up to 30 hours on a full charge.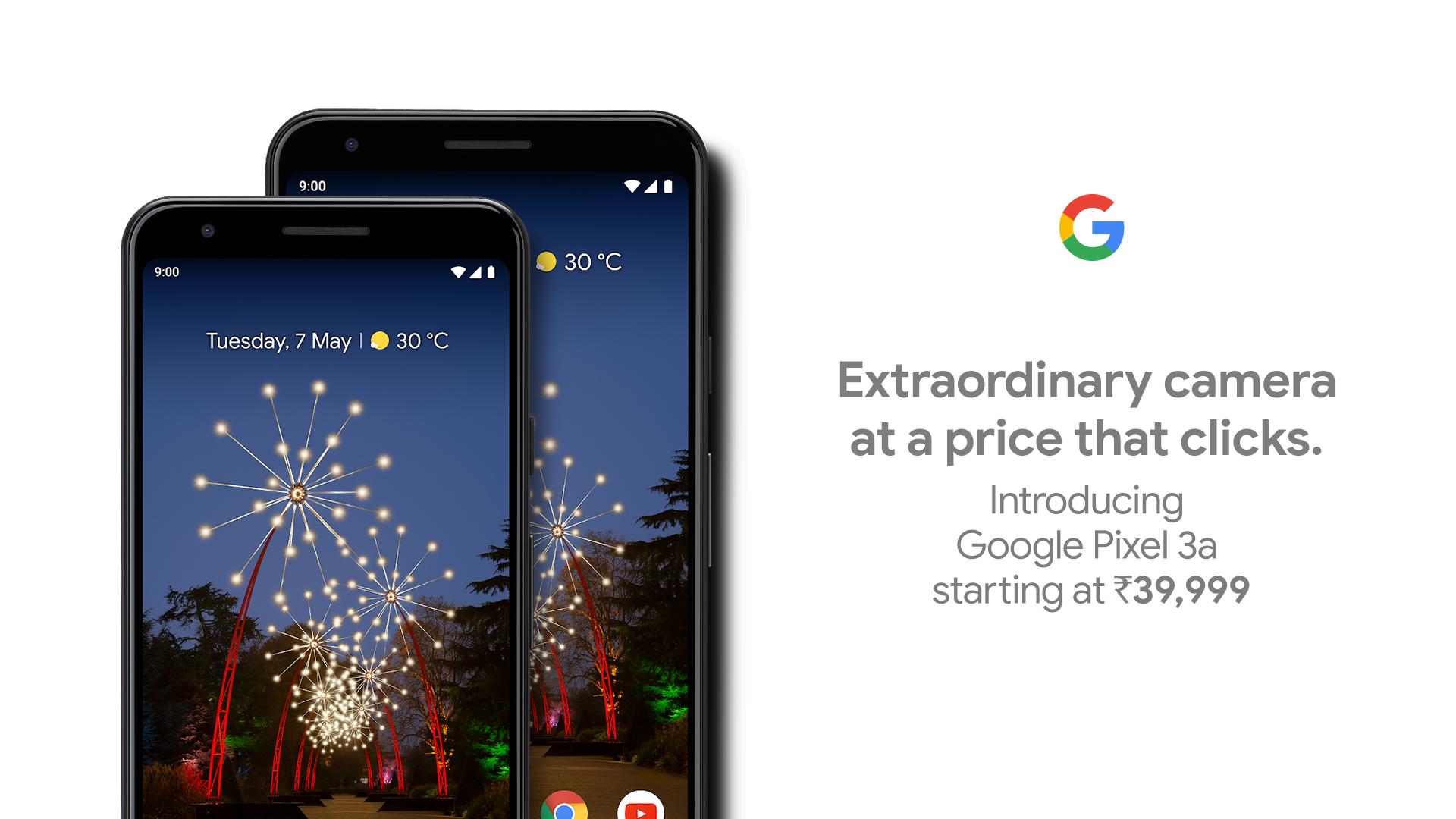 The all-new Pixel 3a and 3a XL still offer 'squeeze to launch the Google Assistant' to get things done easily and both the devices, just like any other Pixel phones, are guaranteed to three years of update cycle which includes OS and security updates. The new Pixel 3a and 3a XL, along with other Pixel devices will get a preview of AR in Google Maps. Pixel 3a and 3a XL also feature eSIM, enabling conveniences such as setting up a device without needing a SIM card and using multiple phone numbers on one single device. Starting today, eSIM on Pixel 3a and Pixel 3a XL are now supported on Airtel and Reliance Jio in India. The same is also available on Pixel 3 and Pixel 3 XL.
Speaking of both #Pixel3A & #Pixel3aXL, both are a downgrade version of #Pixel3 & #Pixel3XL only by hardware except camera. Both devices has the same level camera capabilities as their parents & has a faster charger #TeamPixel @GoogleIndia @madebygoogle pic.twitter.com/TTK6uBtLNc

— Ankit Chugh 🌪️ (@luckyankit) May 7, 2019
Starting May 8, 2019, you can register yourself on Flipkart to purchase a Pixel 3a or 3a XL. The devices will be available on Flipkart starting May 15, 2019. Along with Pixel 3a smartphone, the buyers will also get 3 months of YouTube Music Premium for free from Google. Google also supplies a Quick Switch Adapter in the box so that buyers can transfer photos, music, and files from their old phone to their new Pixel.