Videotex has announced the launch of its new brand Shinco, which has brought a range of new 4K Ultra HD Quantum Luminit Smart LED TVs that come with very affordable prices. Under the 4K Ultra HD Smart LED TV Range, there are currently three models available- S43QHDR10, S55QHDR10 and S55QHDR10. The S43QHDR10 model is priced at Rs. 26,999 on Paytm Mall with 25% cash back while the S43QHDR10 model is priced at Rs. 36,990, and is exclusively available on Amazon. The S50QHDR10 model is priced at Rs. 29,990 and it is available on both Amazon and Paytm Mall.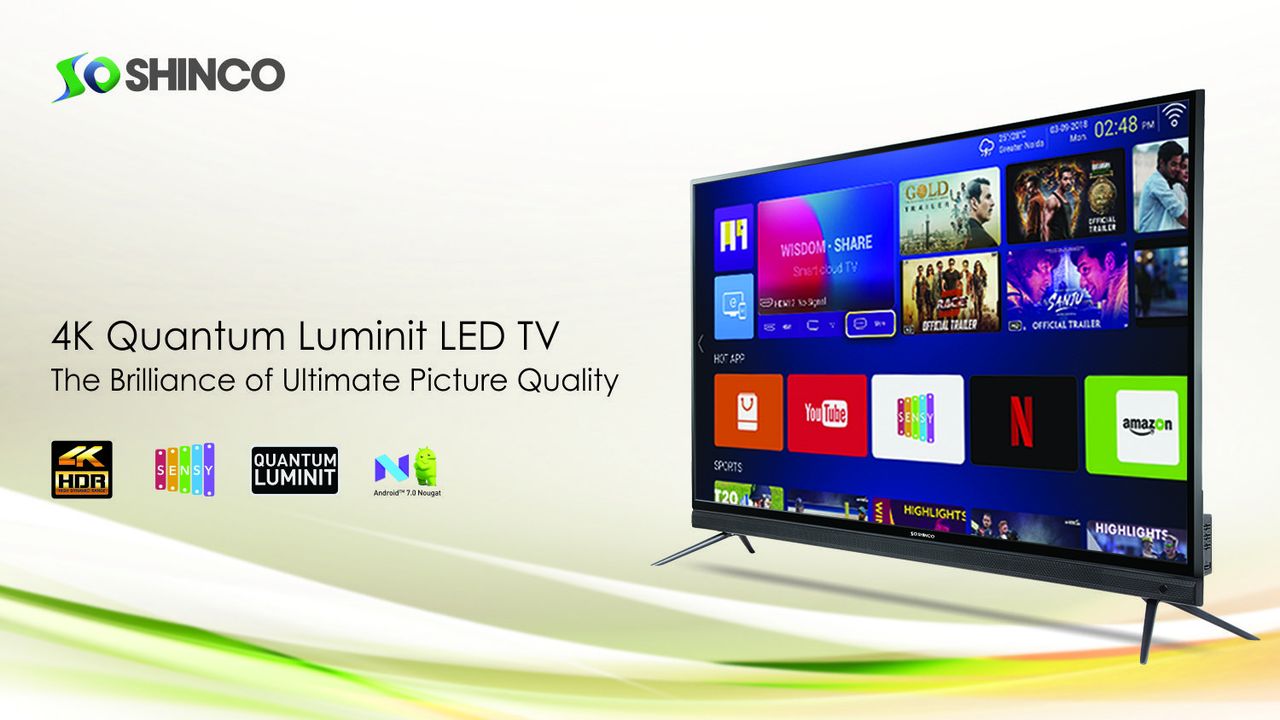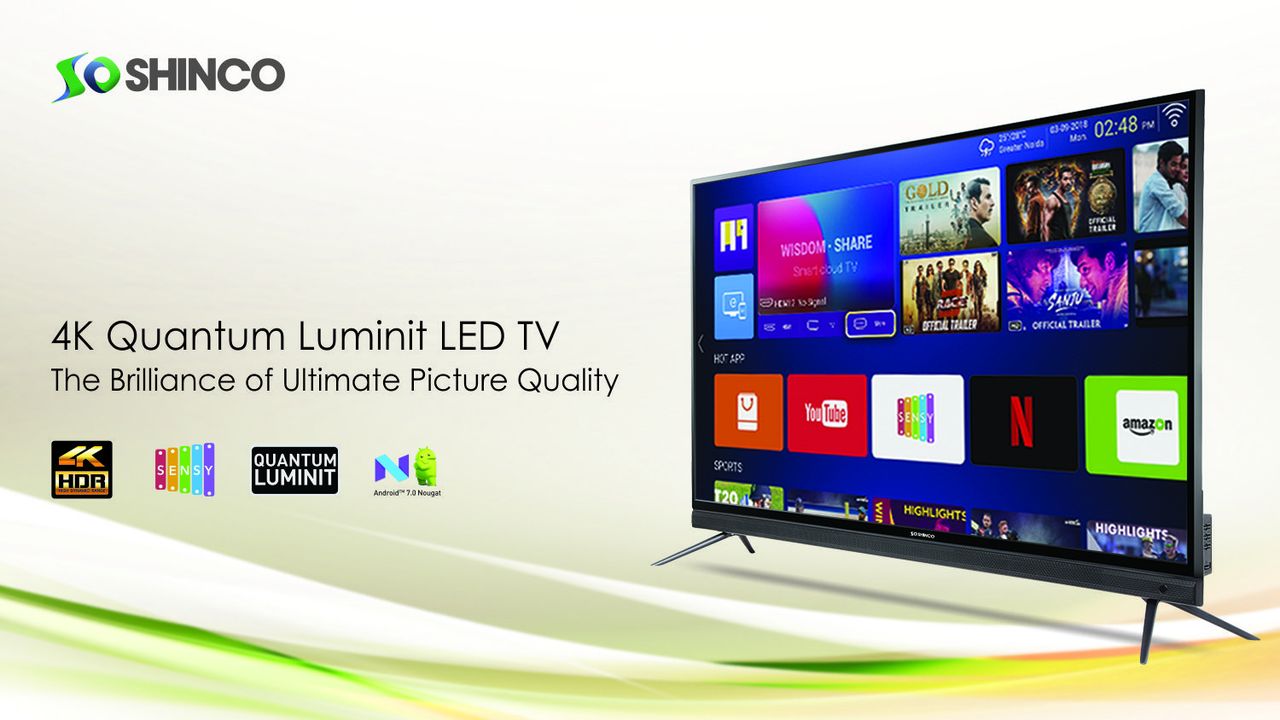 The new range of 4K Ultra HD Smart LED TVs from Shinco comes with the cutting edge Quantum Luminit display, fused with a Wide Color Gamut that supports 95% NTSC and the HDR10. With the 4K resolution and the HDR Technology, this new range of Smart LED TVs delivers a lifelike and true experience for the viewers.
The range of 4K Ultra HD Smart LED TVs is empowered with AI, powered by Sensy. The Sensy TV guide Application installed in the TV allows users to create a wall of moments as users view content via the set-top box. From recently watched to upcoming movies, from favourite TV, shows to scintillating music, everything is just there, right when it is needed. There is also the Voice Recognition feature built into the Smart TVs, that allows users to command the TV via the Sensy App installed on the user's smartphone. The new range of TVs comes with an 'Air Click Remote' designed with a QWERTY Keyboard, letting users interact, control and much more with their TV using a single remote.
Shinco's TV modelS43QHDR10 comes with Box Speakers and the S50QHDR10 and S55QHDR10 models offer a Built-in Sound Bar powered with Boosted Tweeters. All these 4K Smart LED TVs come with 1GB of RAM and 8GB onboard storage, along with Android 7.0 Nougat out of the box. The Android 7.0 Nougat onboard the TV allows users to explore the internet and discover online content. Shinco has also got over 800 service centre across India and users can request an installation or repair using the Shinco app available on the Google Play Store.