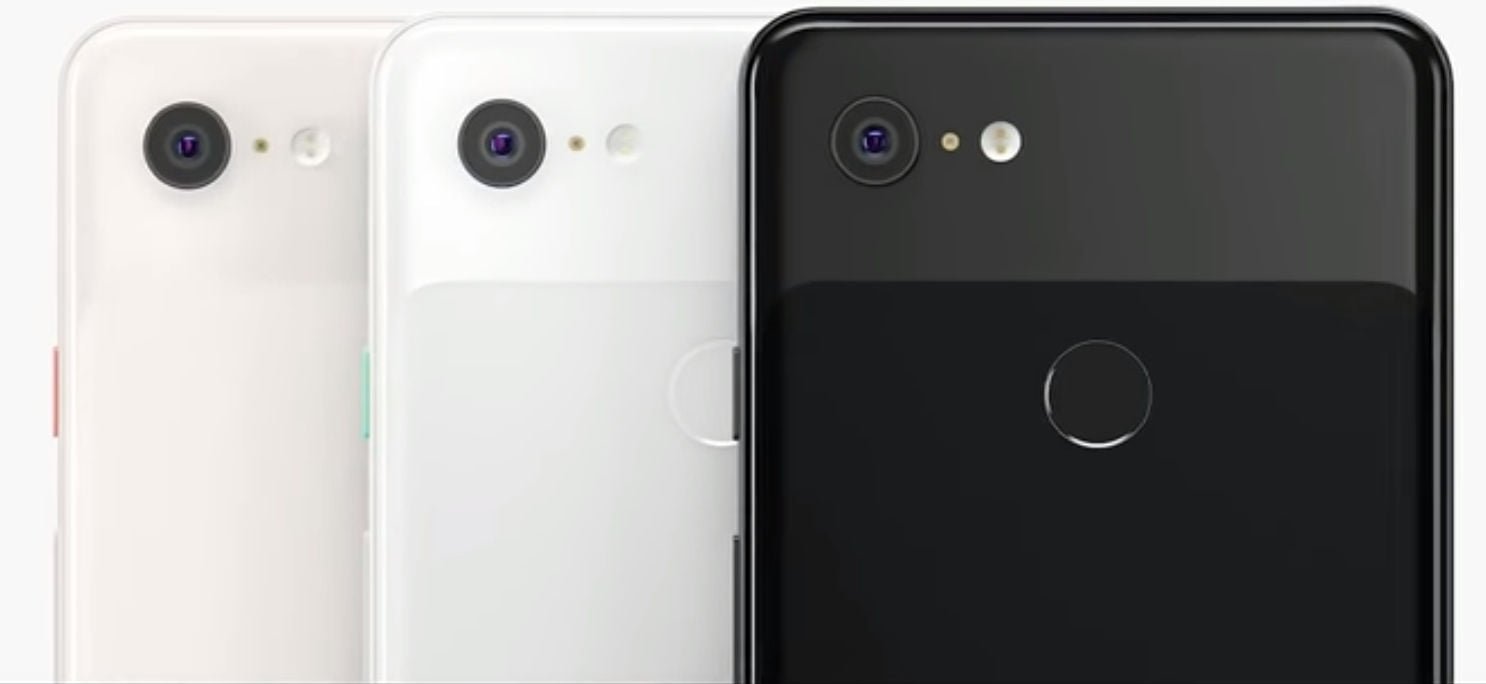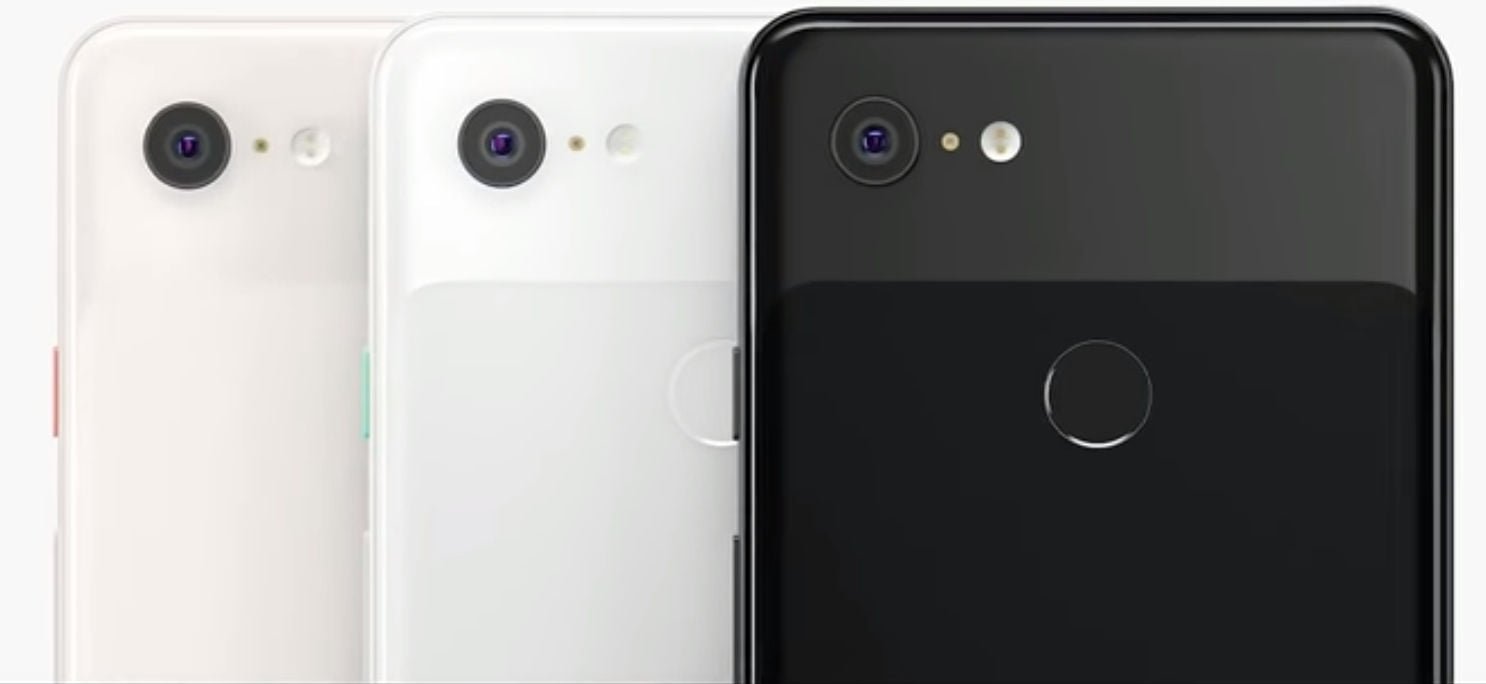 At a global event, Google just announced two new additions to the #MadebyGoogle family: Pixel 3 and Pixel 3 XL. With the all-new Pixel 3 and Pixel 3 XL, Google wants to bring the best of hardware, with a combination of powerful software and deep AI integration to users, that together will lift the user experience to a whole new level. The new Pixel 3 comes with a 5.5-inch display, whereas the bigger Pixel 3 XL comes with a 6.3-inch display. And just like the good old times, Google has once again named the colour variants very carefully, in a subtle way. The Pixel 3 and the Pixel 3 XL are available in three descriptive colours- Just Black, Clearly White, and Not Pink.
With the new Pixel 3 and Pixel 3 XL, now users will be able to take brilliant looking selfies. The phones have got some of the sickest tricks under the hood to let users do more, without actually even trying to capture a perfect selfie. There is a feature called as Top Shot, which uses AI to help users capture the perfect photo every time. When someone presses the shutter it analyzes the subject just before and just after the shutter is pressed, and then it lets users choose the best one in which everyone is smiling and looking at the camera. Zooming is never an issue for users with Super Res Zoom, which is a computational photography technique, producing sharp images even after zooming in. Getting everyone in the picture is easier with Group Selfie, which provides 184% more room in the selfie shots. There is the Photobooth mode, which uses AI to recognize when you're smiling or making a funny expression, and without even pressing the shutter button, it takes pictures automatically.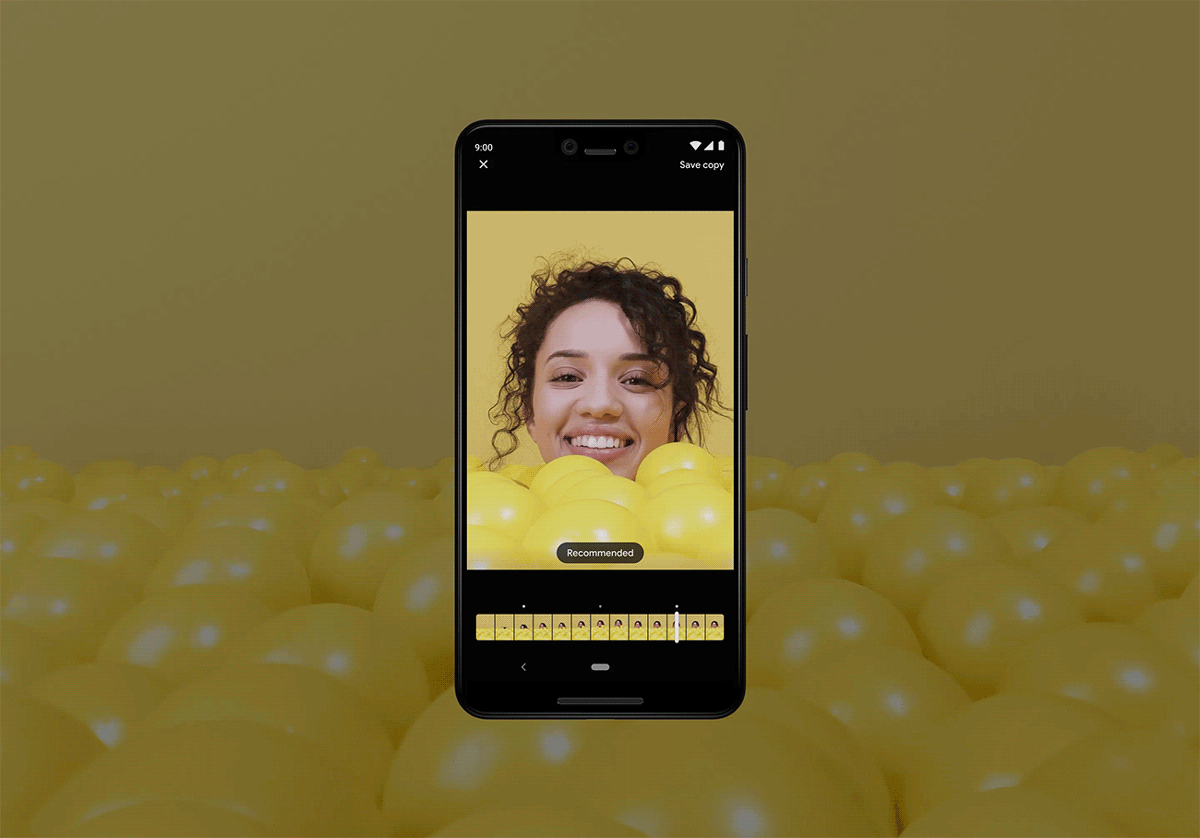 Now, with the portrait mode, users finally got the option to change the amount of blur of the background, or can even change the part of the picture in focus even after taking the shot. In terms of videos, Motion Auto Focus will make sure that the Pixel 3 camera maintains sharp focus automatically. There is also front-facing video stabilization, great for people who love vlogging or capturing a lot around them using the selfie camera. Just like earlier editions of Pixel Phones, with the Pixel 3 and Pixel 3 XL, users get unlimited photo and video storage in the original resolution, providing a hassle free and secure cloud solution for storing photos and videos.
The AI implementation present on both the phones, enables new features, like Google Lens, built right into Pixel 3. To scan and translate text, find similar styles of clothing, or identify popular plants and animals, users can now long press in the Pixel 3 camera to easily invoke Lens. It can even scan a QR code, open up a URL copy an email ID on a business card and much more. Google has claimed that many of the new AI-powered features on Pixel, including camera features like Top Shot, Photobooth, and Lens suggestions, are processed on-device, which means that the whole experience is fast, private to the user, and uses less battery. There is a notch on the front, and that's because Google has somehow fit not one, but two front-facing cameras for the wide-angle selfies, as wide as 97-degrees Field Of View.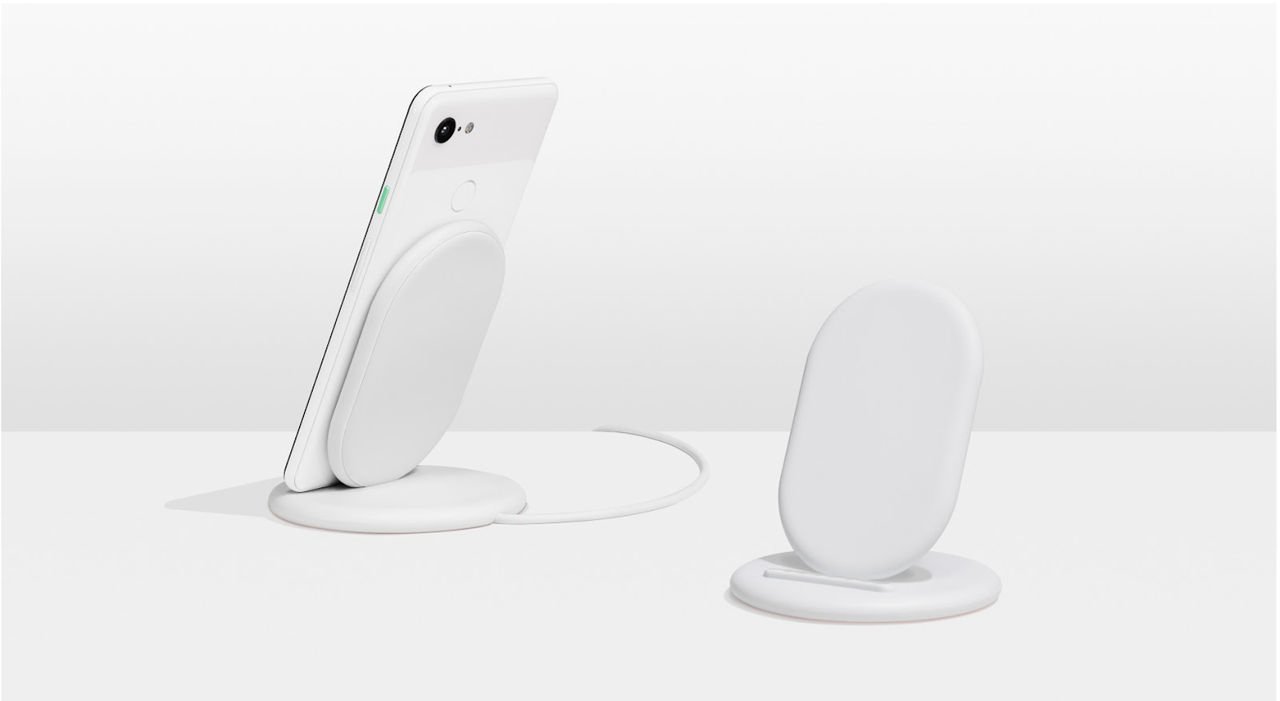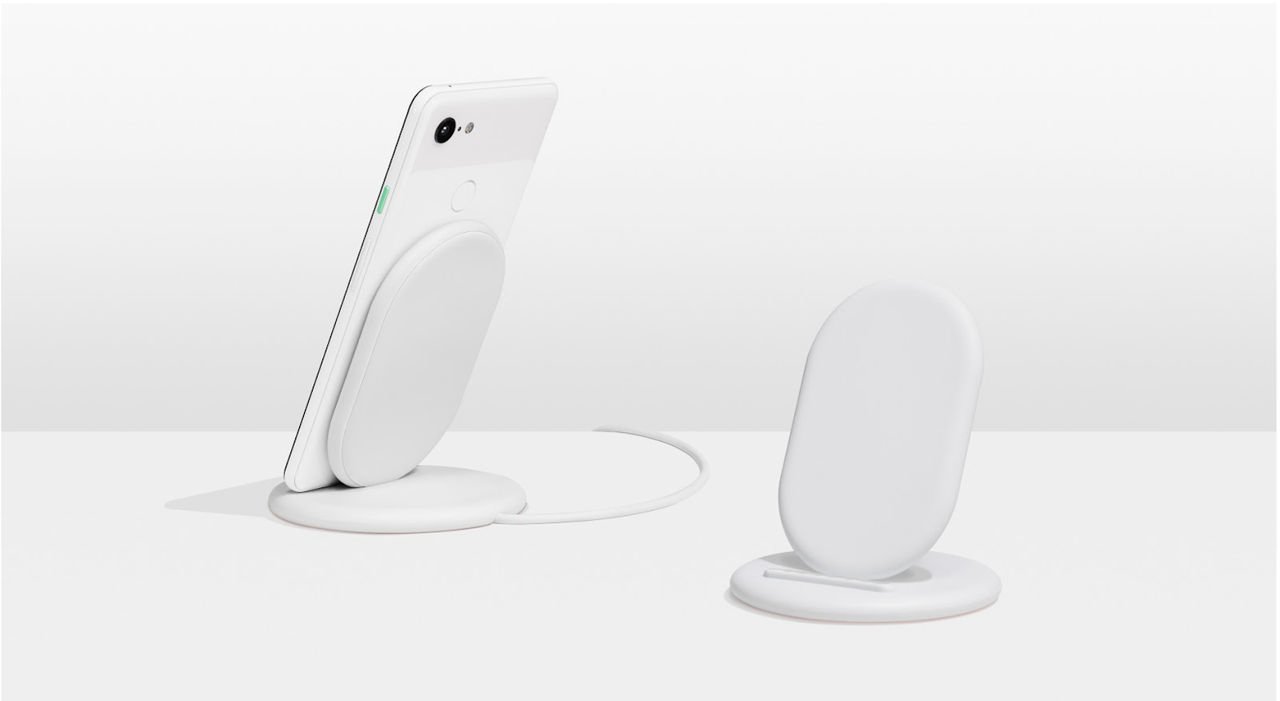 In terms of the hardware, both the phones are powered by Qualcomm's Snapdragon 845 processor, coupled with 4GB of RAM. And while the Pixel 3 houses a 2915mAh battery, the bigger Pixel 3 XL comes with a 3430mAh battery. Also, the Pixel 3 comes with an 18 Watt fast charger in the box, which can Google claims to be capable of providing seven hours of use in 15 minutes of charge. With AI-powered Adaptive Battery, Pixel 3 prioritizes battery power for the most important apps. The Pixel 3 now supports Wireless Charging as well, and Google has also introduced the Pixel Stand, a new, Qi compliant wireless charger. While charging in the Pixel Stand, it turns the phone into a smart speaker and smart display powered by the Google Assistant, a photo frame, a control panel for the smart home, and much more. The Pixel Stand is priced at just Rs. 6,990.
Google also talked a lot about Digital Wellbeing, as the company said, "Our phones, while probably the most important tech in our lives, shouldn't control our lives. So Digital Wellbeing, a suite of tools to help you find your own balance with technology, is built into Pixel 3. It includes a dashboard to help you understand how you spend time on your phone, the ability to set time limits on specific apps, and a new Wind Down mode to help you get to sleep at night by gently transitioning your display to a grayscale screen. When you don't want to be bothered by rings or notifications, use Flip to Shhh— an easy gesture that turns on Do Not Disturb and minimizes distractions."
Also, the new phones are IP68 water and dust resistant. Also, there is a security chip custom-designed by Google called Titan M, which enhances mobile security behind the scenes by protecting the unlock credentials, disk encryption, app data, and the integrity of the operating system code itself. While there is no 3.5mm headphone jack and there is only the USB-C, in the box, there are high-quality Pixel USB-C earbuds, along with a USB-C Digital to 3.5 mm headphone adapter- No need to spend another $9.99 for that adapter. Pixel 3 comes with dual front-firing speakers, providing an immersive and loud audio output that everyone would love.
In terms of pricing, the Pixel 3 starts at Rs. 71,000 for the 64 GB model whereas the 128GB model sells for Rs. 80,000. The bigger Pixel 3 XL is priced at Rs. 83,000 and the 128GB model of the Pixel 3 XL is priced at Rs. 92,000. Google also notified us regarding the Pixel 2 XL price, which will still sell for Rs. 45,999 (64 GB model). The Pixel 3 and Pixel 3 XL will be up for pre-order starting from Thursday, 11th October 2018 on Flipkart, Airtel's online store, and at offline partners including Reliance Digital, Croma and other leading stores across India. Both of the phones will be available for sale both online and in retail stores from 1st November 2018. As a part of the pre-order offers, consumers will be able to own one of the two latest flagships from Google at a no-cost EMI starting at Rs 3,944 per month. Also, current Google Pixel and Nexus phone owners will have special loyalty offers from Flipkart and offline retail partners including Reliance, Croma, and other leading stores.