To improve the job search experience for users across India, Google today unveiled an immersive new search experience that makes it easier and quicker for job seekers to find relevant employment opportunities from many popular job listing websites, online classifieds, and companies. Google also gives options to narrow down results using smart filters, save listings, share them, and sign up for alerts. The new search experience is live now, available in English on smartphones running Android and iOS, and in Google Search on the desktop and mobile.
To make the job search more convenient, Google has worked with a number of organizations from across the industry and the list includes Aasaanjobs, Freshersworld, Headhonchos, IBM Talent Management Solutions, LinkedIn, Quezx, QuikrJobs, Shine.com, T-Jobs, TimesJobs, and Wisdomjobs. Google has also released open documentation, which will assist organizations to make their job openings discoverable on this new search experience, using open structured schema.org web markup standards.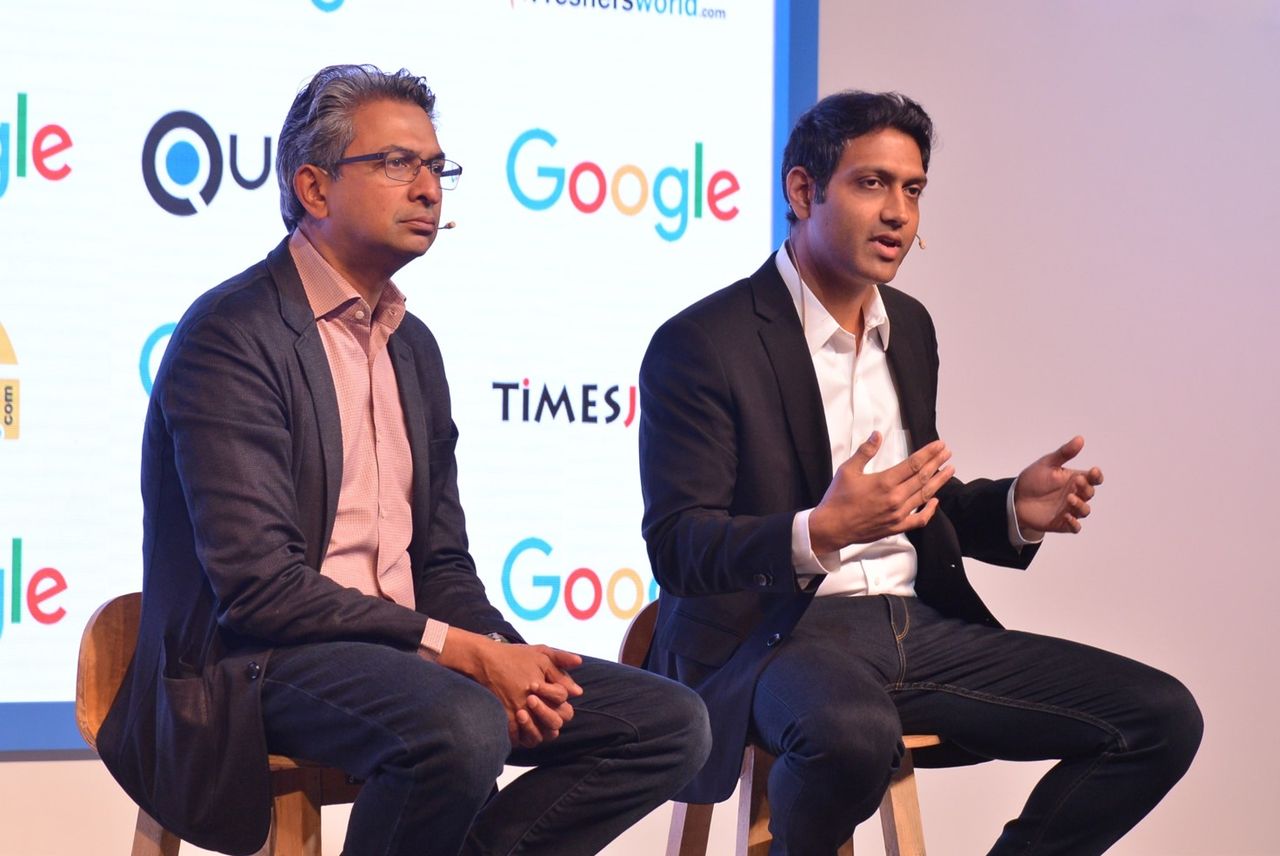 Commenting on the launch, Rajan Anandan, Vice President India & Southeast Asia, said, "We know that people turn to Search while looking for a job. In Q4 last year, we saw more than a 45% increase in the number of job search queries, and this number is continuously growing. However today, the job search experience is not always effective. On the other hand companies — especially SMEs —  that are the largest job creators are often unable to make their listings discoverable. This new job search experience powered by our partners and our open platform approach attempts to bridge this gap." Achint Srivastava, from the Google Search Engineering team, added, "From a fresher looking for her first job, to a seasoned professional seeking out better prospects, finding the right job opportunity can be challenging. By working with our many partners to integrate their comprehensive listing of jobs, and offering an open platform where any third-party job search board or direct employer and can now surface their jobs to a broader audience, we hope this new experience on Google will help make the job search simpler and more effective."
https://twitter.com/luckyankit/status/988738015819386887
Users can now search using terms like 'jobs near me', 'jobs for freshers' or similar job-seeking queries, they will see a special module that can be expanded to a more immersive experience. Clicking on any job in this listing opens an at-a-glance view of comprehensive information about the posting such as job title, location, and other details. From there, users can directly proceed to the job listing page on different job portals and apply there. There is also an 'Alerts' feature, using which job seekers can now receive email notifications whenever new and relevant jobs matching their interests become available, helping them easily stay in the loop on similar opportunities.
On this occasion, Google also talked about how the Top executives of different prominent job portals supported them and help in this mission to make the job search easier.
https://twitter.com/luckyankit/status/988675013049028608
"At TimesJobs, we strive to constantly innovate to make the job search easy, efficient and useful for job-seekers using technology. We are proud to be one of the first players in our segment to partner with Google for the Job Search feature. This feature will increase chances of job discovery and conversions as users will have all the required information in the search results itself. We look forward to having more such deep collaborations with Google to improve the job-seeking experience."~Sanjay Goyal, VP and Head – Product & Technology, TimesJobs, and Rudra Kasturi, Vice President SEO Head, Times Internet
"We are happy to be a part of this launch as a partner for jobs in Google Search in India, and hope this would bring in a greater user experience to the jobseekers in India" – Joby Joseph, Founder & CEO, Freshersworld
"QuikrJobs was launched to empower every person who wants to work connect with suitable recruiters. With growing internet penetration, it was our way to initiate mass market India into digital economy and 2.5 lakh daily applications on QuikrJobs is a testimony to that. Association with Google is an opportunity to further enhance the user experience for both recruiters and job seekers during their search and we are thrilled to partner with them to further nation's job creation agenda" – Amit Jain, Vice President & Business Head, QuikrJobs
"The jobs search on Google initiative will help users discover new job opportunities seamlessly across India. We really appreciate the opportunity to work with Google to create this platform. We believe there will be a major change in how Indian job seekers currently search for jobs, and by integrating our exhaustive jobs database with Google for Jobs we are confident that we are prepared for the future" – Dinesh Goel, CEO, Aasaanjobs.com
"At QuezX.com – we connect recruitment consultants and employers to increase productivity for both. At HeadHonchos.com – we connect job-seekers with recruiters matching personal aspirations with market needs. Our seamless integration and partnership with Google's new initiative gives job-seekers, placement agencies and employers the power of Google search and the best opportunity to match with their perfect job, talent or recruitment business."  – Devashish Chakravarty – Founder and CEO at QuezX.com, HeadHonchos.com
"It has been a fantastic experience for us working with Google on this path-breaking idea. This is surely going to be a huge step towards simplifying job and candidate searches, both. Wisdomjobs.com is extremely happy to be an early part of Google for jobs, and looks forward to seeing its users reap the benefits of this feature." – Ajay Kolla, Founder & CEO, Wisdomjobs.com
"T-Jobs, a project of the Open Data Initiative of the Government of Telangana is one of its kind in the government space. We believe that this partnership with Google is going to immensely help the job-seekers from Telangana looking out for jobs in the government sector. We hope that this partnership will result in greater number of youth from Telangana applying for jobs in the government sector"~ T-Jobs.