Akai India has expanded its consumer durables portfolio with the launch of three new Inverter ACs. Back in 2017, the company had launched ten AC models consisting of both window and split ACs ranging from 0.75 Ton to 2 Ton. The company said that at that time, it saw a great response from the consumers, especially in the Northern India, which is known for the extreme heat of summer.This year, Akai has launched new inverter ACs- AKSI123ERT, AKSI-183ERT, and AKSI-185ERT.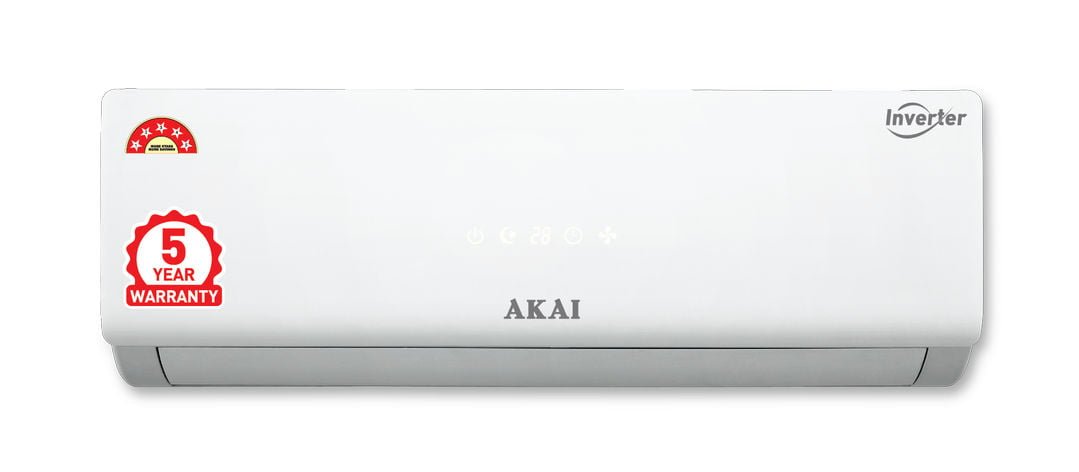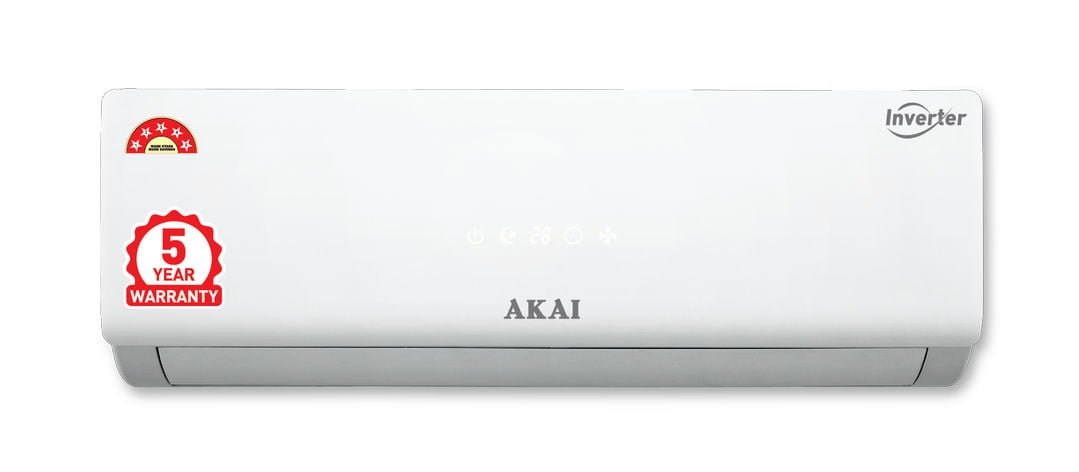 These models will be available in 1 ton & 1.5-ton capacities. These ACs are priced between Rs. 39,990 and Rs. 63,990. Akai has also introduced a series of split ACs are available in three capacities- 1 Ton, 1.5 Ton, and 2 Ton. The company claims that all of these split ACs are energy efficient, and comes with features like Gold Fin, 100% Copper, Green Gas. Also, these products are designed as per the guidelines laid by the Government on energy efficiency.
Akai said in a press statement that these ACs have been designed to offer maximum cooling even in extreme conditions. The ACs will be available with healthy filter feature- Catechin which helps remove harmful bacteria in the air and active carbon that deodorizes air, absorbs smoke and purifies the air of chemical impurities. They are also equipped with next-generation inverter technology compressor, ensuring better durability even at high temperature and overload conditions. All ACs are coming with environment-friendly Green gas.
Commenting on the launch, Anurag Sharma, Director, AKAI India said, "With summer arriving early this year, AC sales are expected to see a rise by 20 % as compared to last year. Considering the rising temperature in the country, Akai ACs have been manufactured in a way that will enable it to keep performing even during overload conditions. We foresee an extensive penetration basis our tie-ups with over 1200 retailers in more than 200 cities and expect to sell much more than what we sold last year. With this launch, we foresee to expand our offering further in the Indian market and provide a seamless experience of the entire product range."
The new range of Inverter ACs and split ACs from Akain will be available in all partner stores across India. Akai has tied-up with Kohinoor, Bajaj electronics, Girias, Sanket etc. to spread its market heavily in the west & south India. The company has already ramped up its retail base with over 1200 dealers network across Delhi NCR, Punjab, Chandigarh, Haryana, Rajasthan, Uttar Pradesh, Himachal Pradesh, Jammu and Kashmir, Uttarakhand, Madhya Pradesh, Gujarat, Mumbai, Rest of Maharashtra, Andhra Pradesh, Telangana, Karnataka and plans to expand to East India by the end of the financial year of 2018.
Specifications of AKSI123ERT, AKSI-183ERT, and AKSI-185ERT
Model name
AKSI-123ERT
AKSI-183ERT
AKSI-185ERT
Model name
1.0 Ton 3Star INVERTER
1.5 Ton 3Star INVERTER
1.5 Ton 5Star INVERTER
Filter
High Density
High Density
Active Carbon/Catechin Healthy
Fin Type-IDU
gold
gold
gold
Power supply
Ph-V-Hz
1Ph, 220-240V~, 50Hz
1Ph, 220-240V~, 50Hz
1Ph, 220-240V~, 50Hz
Cooling
Capacity
Btu/h
12,000
18,000
18,000
Capacity (FULL)
W
3420(1100~3800)
5100(1500~5700)
5200(1500~5800)
Capacity (HALF)
1,690
2,350
2,450
Input (FULL)
W
1220(370~1450)
1880(500~2200)
1470(300~1880)
Input (HALF)
450
610
470
Rated current
A
5.5(1.8~7.1)
8.5(2.3~10.1)
6.6(1.4~8.2)
ISEER
W/W
3.52
3.53
4.69
Cooling Consumption
kwh
751.77 kwh
1118.40 kwh
858.31 kwh
Indoor air flow (Hi/Mi/Lo)
m3/h
500/450/350/300
850/800/680/600
1050/950/880/750
Indoor noise level (Hi/Mi/Lo)
dB(A)
42/39/34/30
45/43/39/36
53/49/46/44
Outdoor Unit
Net/Gross weight
Kg
27/32
31/36
35/40
Refrigerant type
Kg
R410a/0.49
R410a/0.8
R410a/1.3