Ramping up its presence in audio segment, Sony India has today introduced its headphone series and EXTRA BASS wireless speaker line-up for 2018. The new headphone series is designed to deliver excellent sound and have a very nice premium feel, while the EXTRA BASS wireless speakers line-up will fulfill the demands of consumers, who want better sound and connectivity.
Sony launched a couple of headphones as well, having model numbers WF-SP700N, WI-SP600N, WI-SP500, WI-C300, WH-CH400, and WH-CH500. All of these are enabled with one-touch connectivity, NFC, and Bluetooth.
Sony has said that the WF-SP700N is the world's first active noise canceling earphone with a splash-proof design. It is IPX4 splash proof and it will also get Google Assistant support soon via a software update. It has a 6mm driver unit and an Ambient Sound mode, that allows users to filter in surrounding noise.
The WF-SP700N comes with a compact, one-touch- open charging case and benefit from approximately three hours of battery life plus two additional charges from their case, offering up to nine hours total in between charges. Also, it comes with an IPX4 rating, that means that the WF-SP700N headphones are splash-proof and can be used in the rain, or sweat while wearing them and without damaging them. It has been priced at Rs. 12,990 and will be available from May 15.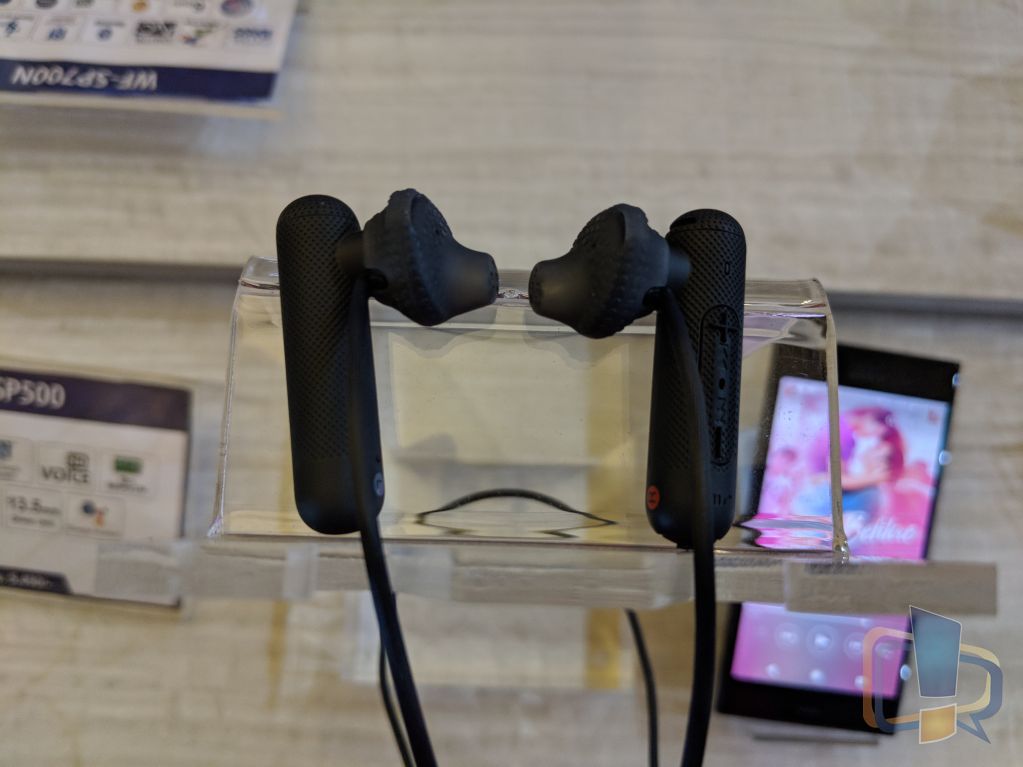 The WI-SP500 headphones have an open-type 13.5mm driver unit to recognize ambient sounds naturally and it comes with a neckband style design. The WI-SP500 has approximately eight hours of battery life on one full charge and when it's low on power, just pop them with the carrying holder. It will also get Google Assistant update soon. It has been priced at Rs. 9,990 and will be available from April 16.
https://twitter.com/luckyankit/status/985799553533333504
The WH-CH500, WH-CH400, and WI-C300 have built-in Google Assistant support. The WH-CH500 and WH-CH400 are over-the-ear wireless headphones and are priced at Rs. 4,990 and Rs. 3,790 respectively, while the WI-C300 has an in-ear design and long battery life, priced at just Rs. 2,990. It is the cheapest option right now in Sony's lineup for 2018 audio line-up.
https://twitter.com/luckyankit/status/985800697684877312
Sony has also revamped its EXTRA BASS series of speakers as well and has added three new portable wireless speakers – SRS-XB41, SRS-XB31, and SRS-XB21. All these wireless speakers dust and waterproof with an IP67 rating.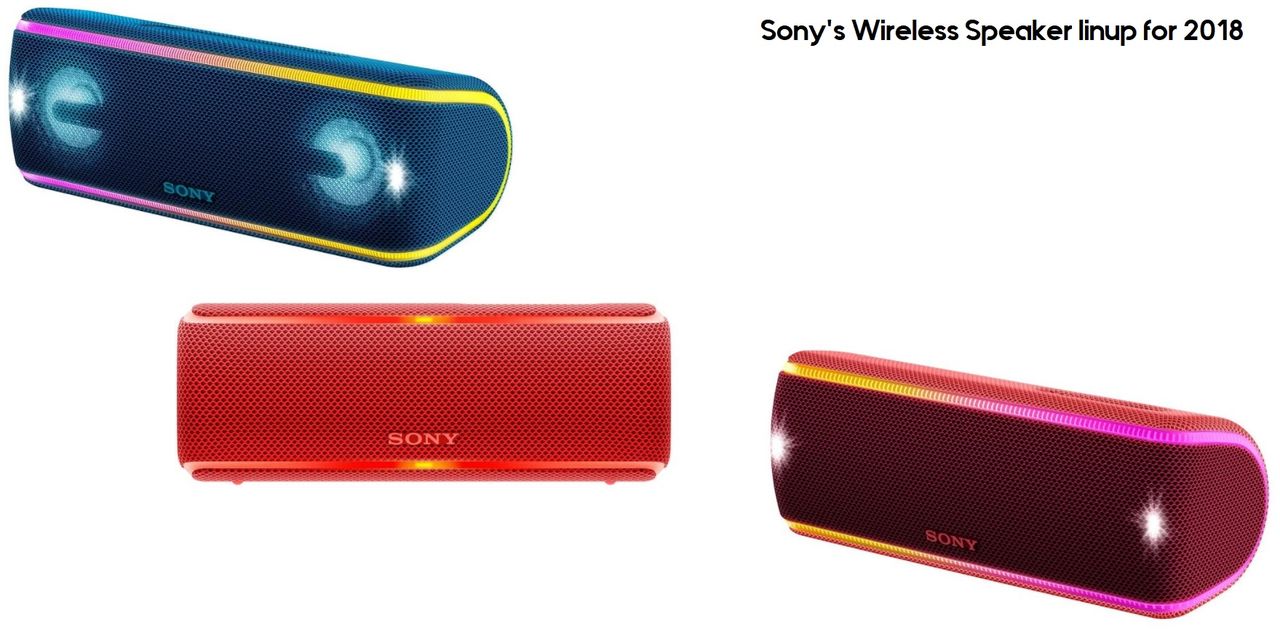 These wireless speakers can now connect up to 100 different speakers together via Bluetooth to create wireless party chain. They also come with a feature called Party Booster that enhances every beat and gives the party an extra boost.The new speaker series are designed to sustain and focus on 'deep bass' and 'punch bass', which perfectly exhibits bass heavy music such as the popular music genres of EDM, grime, and hip-hop. The new DSP (Digital Signal Processor), can also produce a three-dimensional music experience, using the live sound mode. While this mode is on, the user can feel the sound spreading both vertically and horizontally. These wireless speakers are compact but have a lot of playback capability as they have a battery that lasts for up to 24 hours.
https://twitter.com/luckyankit/status/985804280069349376
All these models will be available across the country Sony Center and major electronics retail stores. The pricing and availability details are mentioned below.
Model
Best Buy
Availability
Colors

WF-SP700N

Rs. 12,990

15

th

May, 2018

Black, Yellow

WI-SP600N

Rs. 9,990

15

th

May, 2018

Black

WI-SP500

Rs. 4,990

16

th

April 2018

Black

WI-C300

Rs. 2,990

16

th

April 2018

Black, Blue, Red, White

WH-CH400

Rs. 3,790

16

th

April 2018

Black, Blue

WH-CH500

Rs. 4,990

15

th

May 2018

Black, Blue
Model
Best Buy
Availability
Colours

SRS-XB41

Rs. 13,990

16

th

April onwards

Black, Blue

SRS-XB31

Rs. 9,990

16

th

April onwards

Black, Blue, Red

SRS-XB21

Rs. 7,990

16

th

April onwards

Black, Blue, Red, White