OnePlus 5 isn't an old flagship yet, but OnePlus decided to kill their flagship killer of 2017 with the new OnePlus 5T, same as they did with the OnePlus 3 by introducing the 3T, with some very minor changes. But wait, this time, the upgrades OnePlus 5T brought is kinda visible, both in terms of design as well as some other small changes here and there. OnePlus has packed the same ultra high-end hardware in the package, with the great mighty Oxygen OS, but the change in design and the addition of a brilliant display is all OnePlus 5T is about, probably! So, after using this device for quite some time here's the full OnePlus 5T review.
OnePlus 5T Review
Design
The OnePlus 5T looks same its predecessor, the OnePlus 5 when you look at it ignoring the change in the fingerprint scanner position, but the new 6-inch display occupies most of the space on the front. The bezels on top and bottom have been shaved down a lot to make the screen bigger, and that's definitely a way of saying that they aren't giving up, stuck with big bezels and less screen.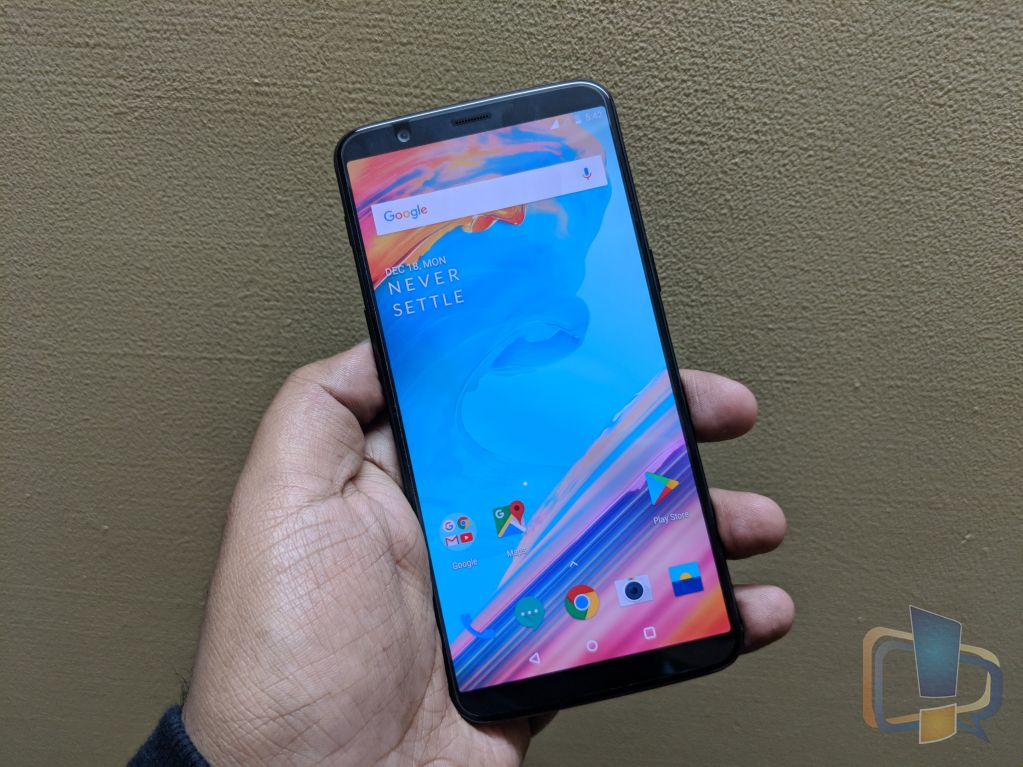 Due to this change, for the first time on any OnePlus device, the fingerprint scanner now sits at the back of the device, and well it's centered- No weird positions where your index finger can't reach. The dual camera setup on the back is a little protruding, but not too much that it will cause the phone to bump!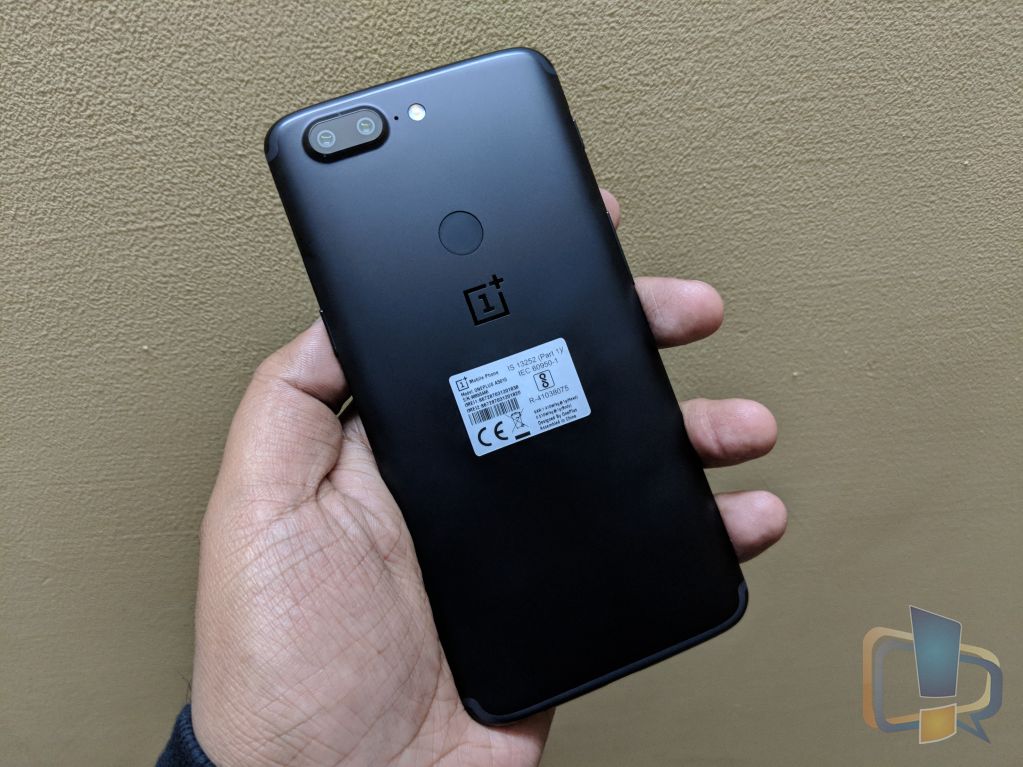 OnePlus has put a 20 MP lens on the OnePlus 5T instead of the 1.6x optical telephoto lens, which was used in OnePlus 5, and stated that it combines four pixels and add into the image, which lets it capture more light and it helps in better low light photography. Apart from these small changes here and there, there is nothing new in design. The button placements are good as old, the dedicated sound profile switch is still there. OnePlus has also kept room for a headphone jack, which is nice! The phone packs a 3300mAh battery, same as OnePlus 5 because there is no room for further expansion.
Display
The display is probably one of the biggest things on OnePlus 5T. This time, OnePlus decided that they need to keep their promise of 'Nevel Settle' and so, jumped onto the bezel-less display bandwagon. The new OnePlus 5T has a 6-inch 1080p Optic AMOLED display with 18:9 aspect ratio from Samsung with a Diamond Pentile arrangement, which looks gorgeous, as the bezels are much smaller and the display is great for consuming content.
The contrast level is just too good, the sunlight visibility is good as well. So, with this sharp display, full of contrast, great saturation levels and deep black, I won't be complaining at all about the lack of a 4K display, after all, they had to pack a small battery and using a 4K panel would have a significant effect on power consumption. Also, OnePlus provides a few options to tune the display. While the sRGB provides accurate color reproduction the color temperature sliders helps adjust the color temperature. Overall, the display of OnePlus 5T is great and at this price, combined with all the hardware they have put inside, with the Oxygen OS, I guess there is nothing left to complain about.
Camera
In the camera department, OnePlus made some changes, which were not much expected. Earlier, on the OnePlus 5, they had put a 1.6x telephoto lens for the secondary camera for 2x lossless zoom, and that was damn useful for many. But this time, on the OnePlus 5T the secondary camera is a 20 MP sensor that combines four pixels into one to capture more light and help in low lighting conditions.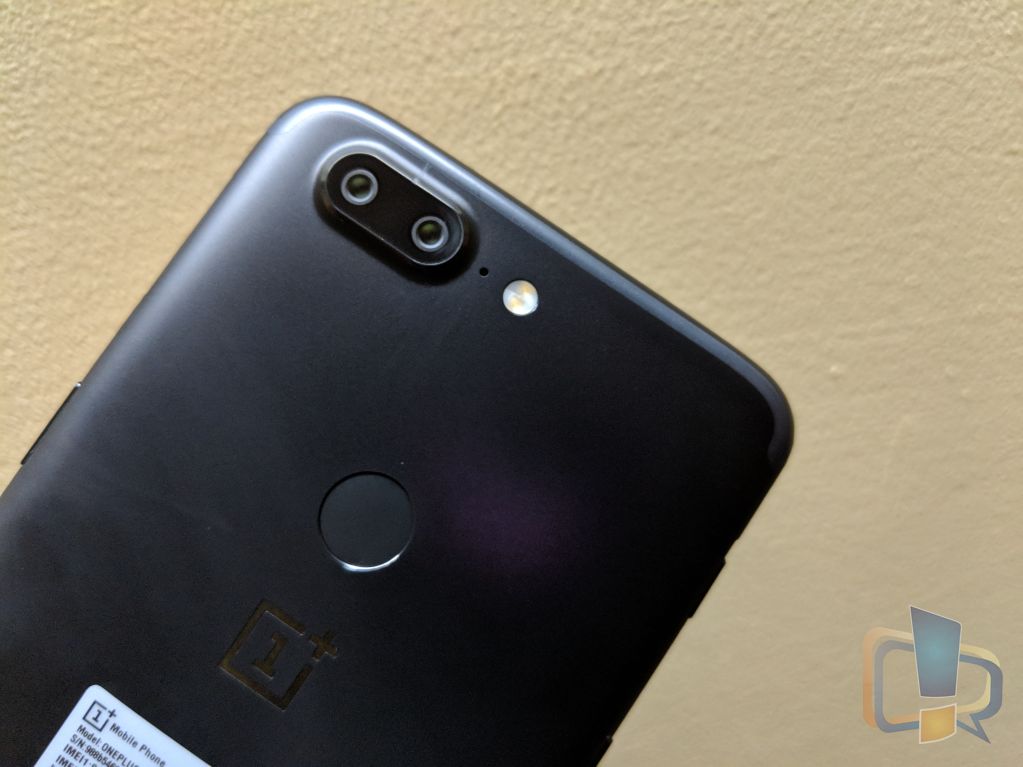 However, for some strange reasons, they didn't customize the camera app and the 2x zoom button is still there, though the zooming will be obtained by software processing only. So, that quite creates a confusion for many who are planning to grab a phone! So, the answer is simple. If you're more into low light photography or often shoot in low lighting conditions, the OnePlus 5T is for you, but if you really need to take advantage of zoom which doesn't distort the images or adds noise, definitely you should stick to the OnePlus 5 only, though you will miss the bigger bezel-less display and will pay the same price as OnePlus 5T.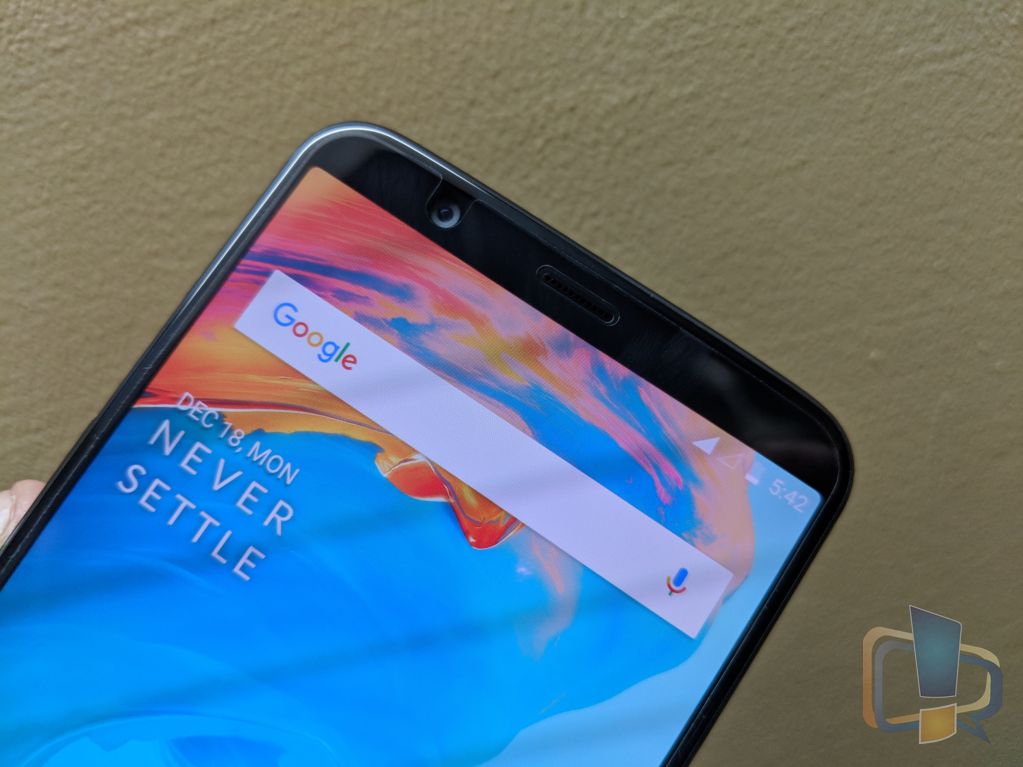 The primary rear sensor captures a very good amount of detail, sharpness and the photos came out well saturated, but the portrait mode is kinda affected by the choice OnePlus made for the secondary rear sensor, as sometimes, even under direct sunlight, the blurring looks to be a bit artificial. However, the secondary rear camera is meant for low lighting conditions only and well, under such situation it automatically kicks in and that f/1.7 lens and combination of four pixels into one increases light sensitivity. We took a couple of shots in low lighting conditions, and the results are quite at the level, that we expected, with lesser grain and less noise visible. Overall, the rear camera on the OnePlus 5T is quite good and doesn't disappoint at anywhere during our testing.
The front facing camera is decent in most situations, with some beautification algorithm that works under the hood. In terms of video, the OnePlus 5T can capture videos in 4K at 30fps, 1080p at 60fps and 720p slow motion at 120fps. EIS does the job well in terms of stabilization, but when OnePlus is focusing so much on camera that they made some changes in the dual camera setup, I guess providing OIS could be a better choice and also, slow-mo at 240fps was at least expected, but again, at this price, there are few phones who would provide a complete package like OnePlus 5T, while keeping the price tag as low as possible. For me, OnePlus 5 is still the best in terms of camera, and if you're someone who doesn't need a bigger bezel-less display, I guess you shouldn't upgrade to 5T selling a few months old OnePlus 5.
Hardware and Performance
Just in case you don't remember, the OnePlus 5T has the top-notch hardware available right now, a Qualcomm Snapdragon 835 chipset powering the phone coupled with 6GB or 8GB of RAM and Adreno 540 GPU. Everything is smooth and fast, multitasking is never an issue and Oxygen OS, being so lightweight, leaves a lot of RAM. As of now, there is only one such phone in the market, the Razer Phone, which boasts of 8GB RAM and is powered by SD835 as well, along with the whistle and bells of a 120Hz display, front firing speakers, and a huge 4000mAh battery, but it's priced quite higher even in the international market and in India, we don't know yet when it is going to arrive. The performance is rock solid as expected, games don't even seem to lag, the phone doesn't get stuck while you switch back and forth among quite some apps, so overall if you just need solid performance without paying the price of a Google Pixel 2 XL or Samsung Galaxy S8 or Note 8, you might surely want to pick up the OnePlus 5T.
Software
As usual, the OnePlus 5T runs its own Oxygen OS, which is based on Android 7.1.1 Nougat and is pretty close to stock Android, but there are some extra features and add-on that surely does improve the experience and productivity. OnePlus has also already started testing the beta build of Android 8.0 Oreo-based Oxygen OS, and it may arrive as soon as next month. The Oxygen OS is neat and clean and apart from the OnePlus Community app, there is no bloatware at all.
With OnePlus 5T, OnePlus has worked hard on the software part to bring a very accurate Face Unlock to the device. Face Unlock is not a new thing, but after I saw some Mi Fans going gaga over Face Unlock in MIUI 9, I thought of using it on OnePlus 5T, though I mostly unlock the phone with the fingerprint scanner itself, and I was quite surprised to see how fast it is. It is faster than any device in terms of Face Unlock, even faster than the iPhone X. However, the Face Unlock on OnePlus 5T is definitely not so secure as Iris Scan or Face ID by Apple. Parallel Apps has also arrived at the OnePlus 5T, with which you can run two instances of one app with different accounts.
Overall, the Oxygen OS is fluid and ever-evolving with every new device, updating itself and adapting it to different aspect ratios, devices, screen sizes while keeping itself clean from junk, too much costume and stay away from consuming resources at a great extent.
Battery
The OnePlus 5T has a 3300mAh battery inside, which is enough to get you going throughout the day. While using the phone for like two weeks or so, I used to watch a lot of videos, play some casual games like Clash Royale, make calls, use social media and click a lot of pictures, but the battery didn't die even on one single day! While I forgot to charge the phone before going to bed and was in hurry to rush somewhere, the Dash Charging surely helped me out and I can bet that Dash Charging is one of the profound reasons, why OnePlus users are so disappointed with other phones and can't be happy enough!
Final Verdict
OnePlus 5T is really a new well-welcomed member of the OnePlus family as it took many of the good things of OnePlus 5 and added some new things to make the user experience even better and that's what counts – OnePlus put the fingerprint scanner on the back, but on a convenience position, went with the full HD display, but to save battery while providing a crisp and clear viewing experience, without those bezels. So, it's a worthy upgrade and many of you who might want to grab a new phone should definitely check out the OnePlus 5T.