Infinix is one of the newest entrants in the Indian smartphone market and the Infinix Note 4 is the brand's latest offering in the budget-mid segment but keeping the price tag quite low at Rs. 8,999. We have heard a lot about the phone and the brand even before the launch, but does it justify the price tag and offer the value for money that you're looking for? Let's find out in our Infix Note 4 Review, where we will provide our experiences using the Infix Note 4.
Build and Design
The Infinix Note 4 has a glossy back and gives the impression of a super premium device. However, it's cover is made of plastic but we don't complain about it as it is a budget smartphone. And the curved edges feel nice and there is a metal edge around the device.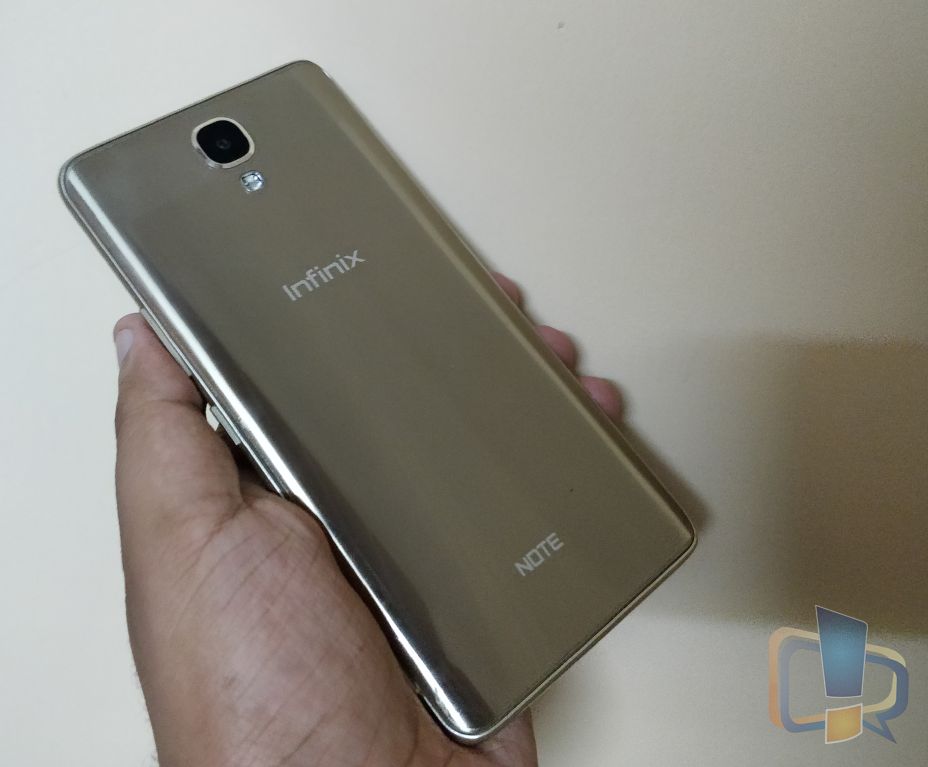 There is a rear camera along with a LED flash just below it, and the branding is at the center.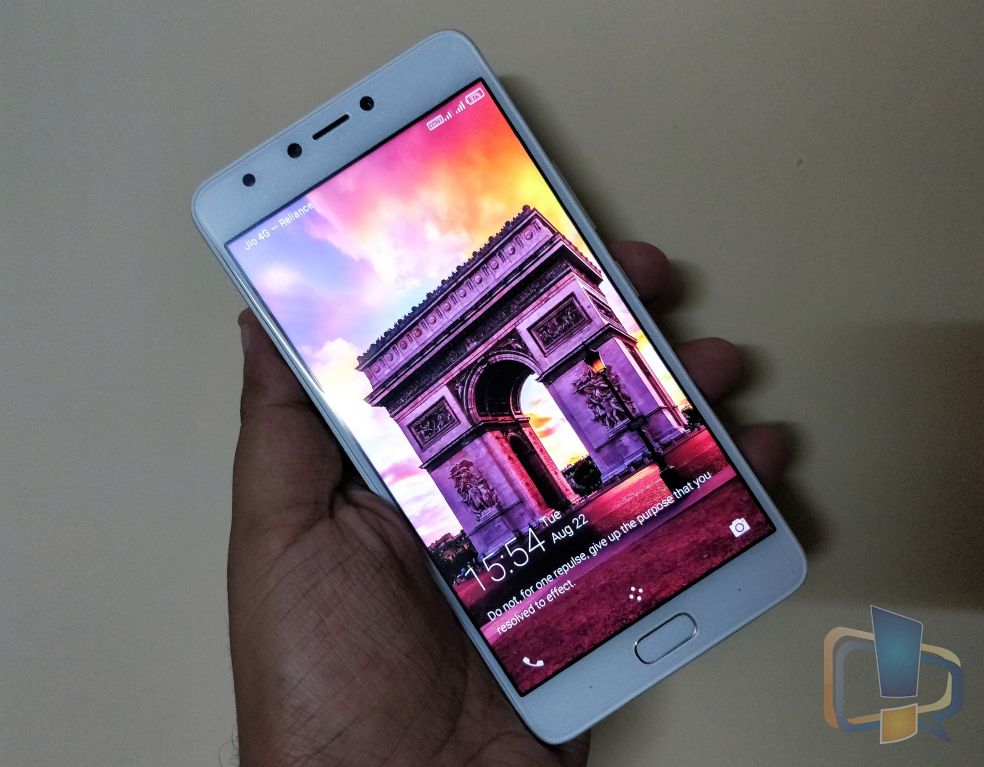 On the front, you have a 5.7-inch full HD display below which there is the fingerprint sensor, which also works as a physical home button. The Back and Multitasking buttons are placed on either side of the fingerprint scanner.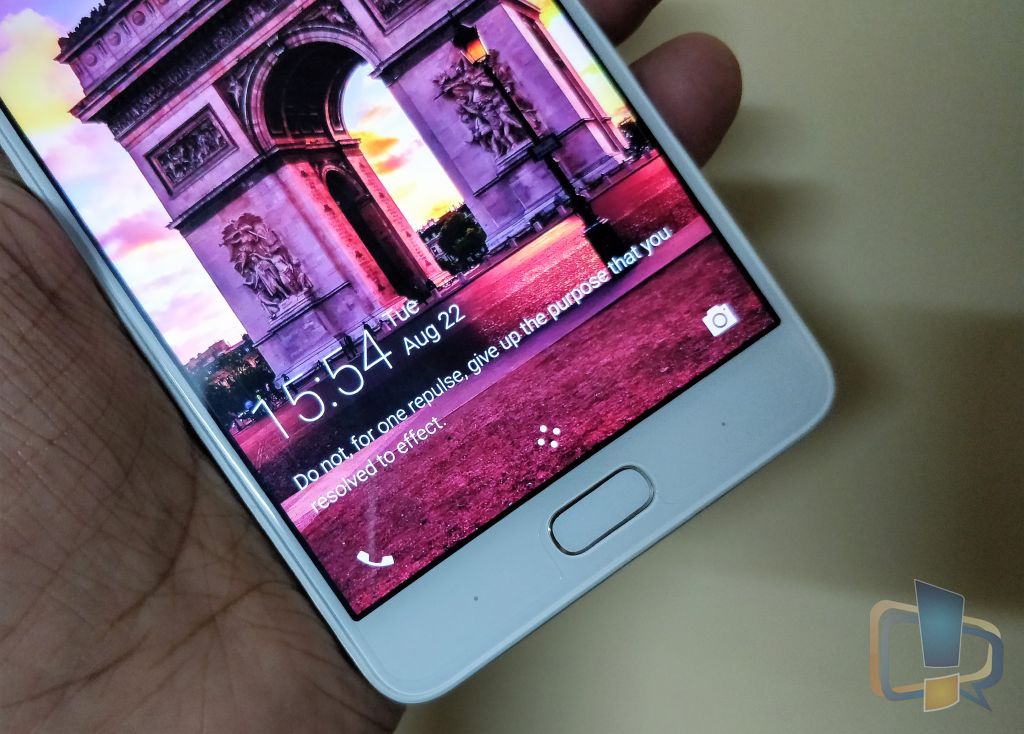 There is the earpiece, front facing camera and front LED flash above the display, along with the ambient light sensor.
There is a micro-USB port at the bottom edge of the phone. The back of the phone is removable and you would find the SIM card slots and the MicroSD card slot.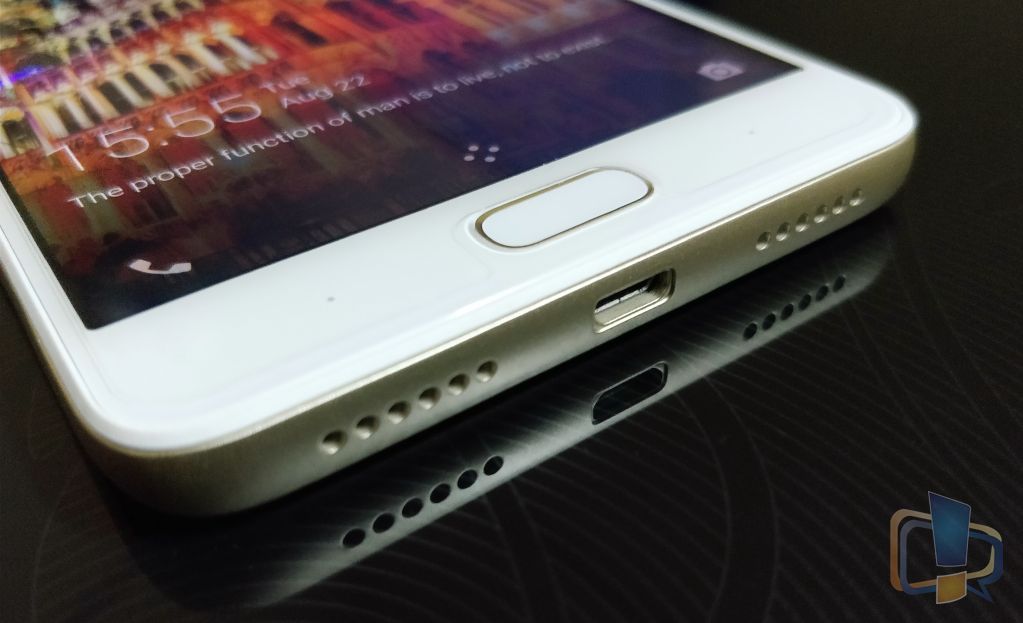 There is also a dedicated microSD slot and you would find the 4300mAh battery, though the battery is not removable.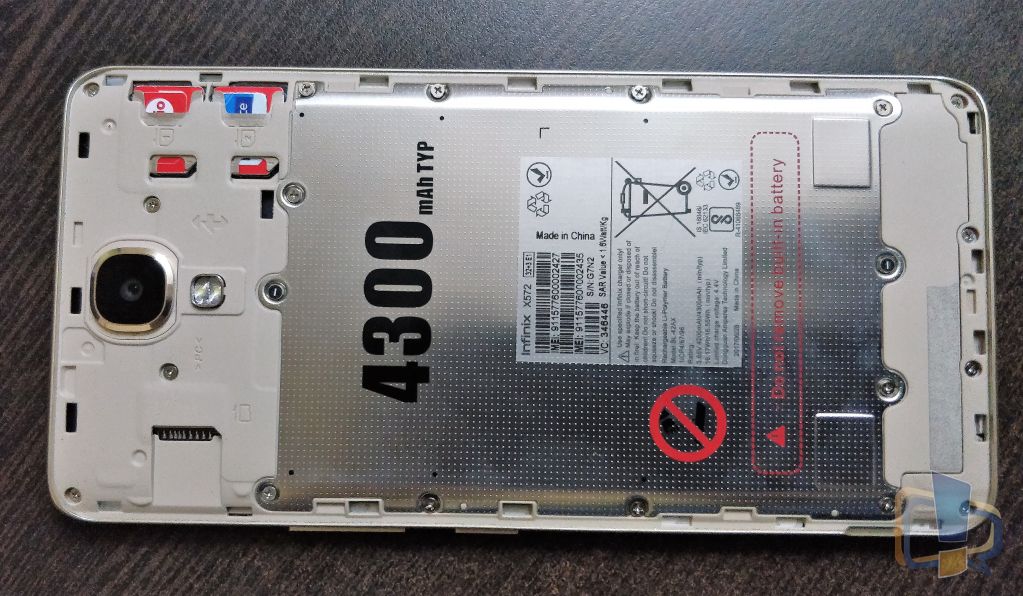 Overall, the smartphone is well built, is not very bulky inspite of a heavy battery housed inside. It's smartly designed, that when kept upside down, it might give an impression of Samsung Galaxy S7 and looks like a flagship device.
Display
There is a 5.7-inch full HD display which may be a primary buying decision-making factor for many people who like to consume media a lot on their phones and enjoy playing lots of games. The display has good viewing angles and the colors are not over-saturated at all. We tried playing some games, watched some videos on YouTube and the colors popped out really good and the color temperature is also perfect. The Note 4 has good outdoor visibility and we didn't find many issues while using the phone under direct harsh sunlight. For the price, it does qualify as a true multimedia device. Even while watching some videos in Full HD, we found that the display detailing even outperformed Redmi Note 4.
Also read: Infinix Launches Two New Smartphones in India
Performance
For a very average user, the phone is good enough – It handles calls, social media apps fine. The multitasking works fine as long as you have just six to eight apps open. Basic games like Clash of Clans, 8 Ball Pool or even Mini Militia are playable on this device, but if you play games like Asphalt 8 or Modern Kombat, you might notice a bit of lag in frame rate.
That said, it might not be suitable for graphic intensive games, so is Redmi Note 4, because, at this price range, you cannot expect everything perfect. And the good point is, you can play heavy FULL HD videos without any issues. You can consume multimedia content in various apps like Youtube, Prime Video, Netflix, Hotstar and more in full resolution without any lags.
Camera
The Infinix Note 4 comes with a 13MP rear camera and an 8MP front facing camera for video calls and selfies. The 13MP camera produces good images under good lighting conditions and gets the job done. We didn't have any noticeable issues with images clicked indoor or outdoor and the low-light images also turned out to be fine.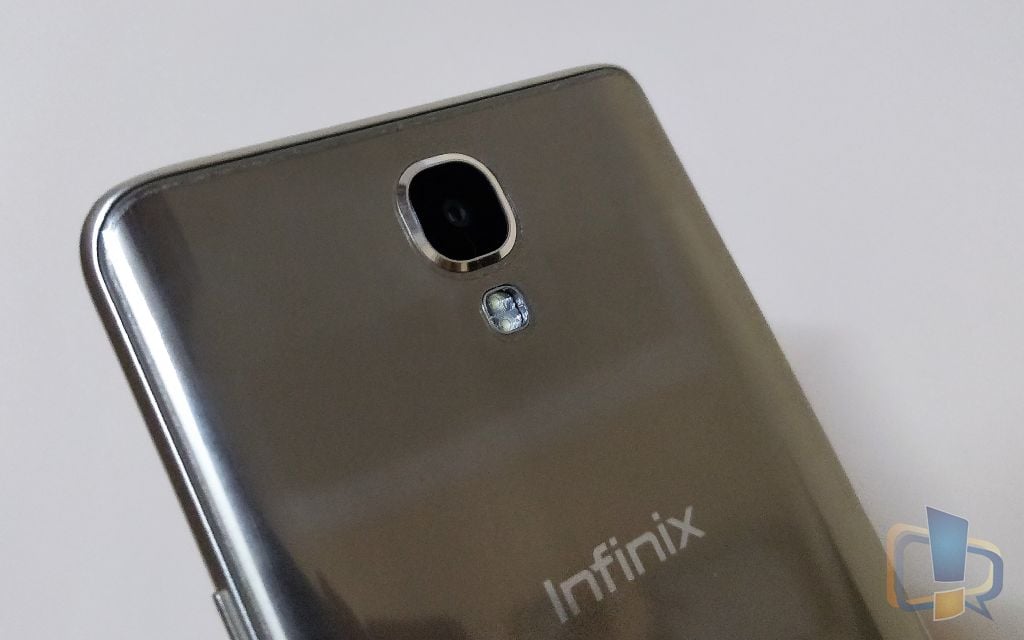 The camera app offers various capture modes like Professional, Beauty, Night, Panorama, PIP and wide-selfie. More features include HDR, delay capture, gesture shot, smile shot and more.
The front facing camera probably has some sort of software tweaks as it softens the image 9 out of 10 times, probably it is there to make the selfies make good. The LED flash on the front also helps in low lighting conditions. The front camera is definitely fine for some selfies and video calling. You can set the intensity of front flash in settings to avoid high light exposure when taking images in dark.
OS
The Infinix Note 4 runs Android 7.0 Nougat out-of-the-box, topped with its own XOS 2.2 on top. The UI doesn't offer anything new out of the box, but is lightweight and doesn't make the phone slow or lag.
Although it does offer some tweaks like pressing power + volume button at same time starts the screen recording. There are some extra apps, and some of them add some useful functionality to the OS and helps to enhance user experience.
Like there is a Power Manager app for saving battery life, there's an app called Shuffle that shuffles the wallpaper.
Xsecurity apps helps locking selected apps you want to lock and can be unlocked via fingerprint, split screen is supported, so is the multiple apps feature, using that you could run 2 instances of WhatsApp, facebook etc at the same time.
These are the features people demand these days and the Note 4 is able to provide it all. Also the phone gets regular updates with time.
Battery
The Infinix Note 4 surely performs great in terms of battery life. It has a 4300 mAh battery. If you are an average user expect almost two days of backup from the phone but if you are some sort of heavy user who watches a lot of YouTube videos while being on LTE network, spends a lot of time on Facebook, even though expect the phone to last a full day easily. Infinix has done really a good job here.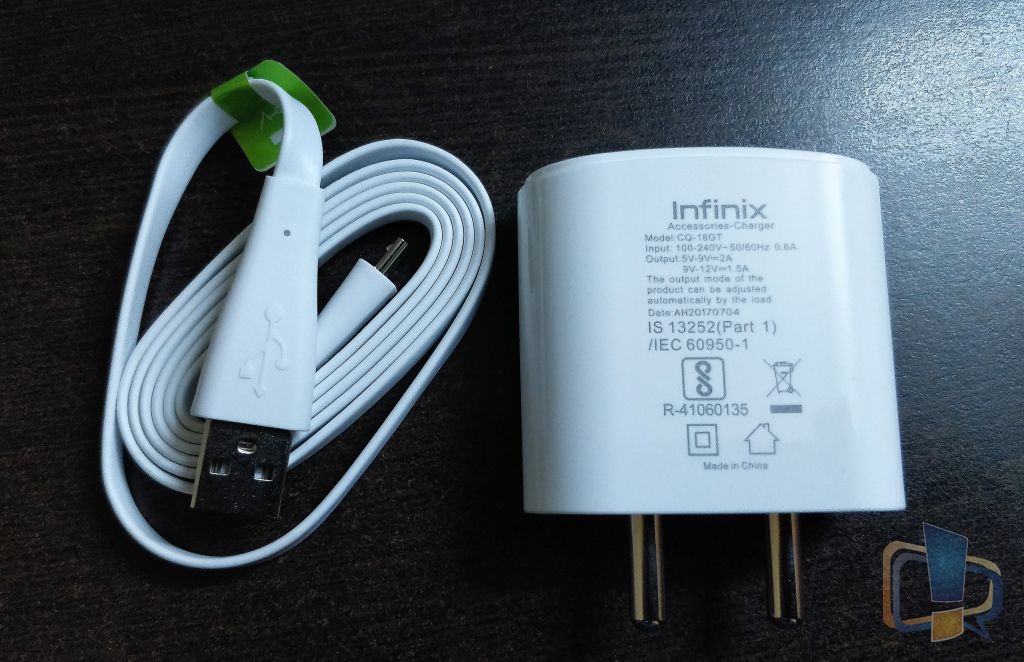 Also to mention, the bundled charger is a fast charger and the phone support X-Charge technology which helps charging the battery from 0 to 100 in around 1.5 hours.
Final Verdict
The Infinix Note 4 is for those who need a great battery backup, bigger yet manageable high-resolution display but can sacrifice a bit when playing play high-end games. If you need a phone which lasts a day or more, watch a lot of videos, play games like 8 Ball Pool or Mini Militia this is a good choice for you at Rs. 8,999. There are better phones in terms of camera and gaming performance, but on those, you would hardly get this kind of battery backup with a vivid large Full HD display. The phone also offers true dual-SIM feature and a separate microSD card slot, no more annoying hybrid slots.