Sony India announced premium flagship BRAVIA A1 OLED television series today in India. With this, Sony is aiming at redefining the future of home entertainment as the company has claimed. Sony BRAVIA A1 series of televisions comes paired with 4K playback, High Dynamic Range (HDR) and there is also a unique image processor and display device technologies to provide the best visual experience.
Sony has launched two variants of the BRAVIA A1 OLED series – The BRAVIA A1 KD-65A1 is a 65-inch television whereas the BRAVIA KD-55A1 is a 55-inch variant. The KD-65A1 is priced at Rs 4,64,900, while the 55-inch version is priced at Rs 3,64,900. Pre-booking for starts from August 1 and customers who pre-book Sony BRAVIA OLED TV between August 1 to 15 from select dealers will be eligible to get a PlayStation 4 confirms Sony.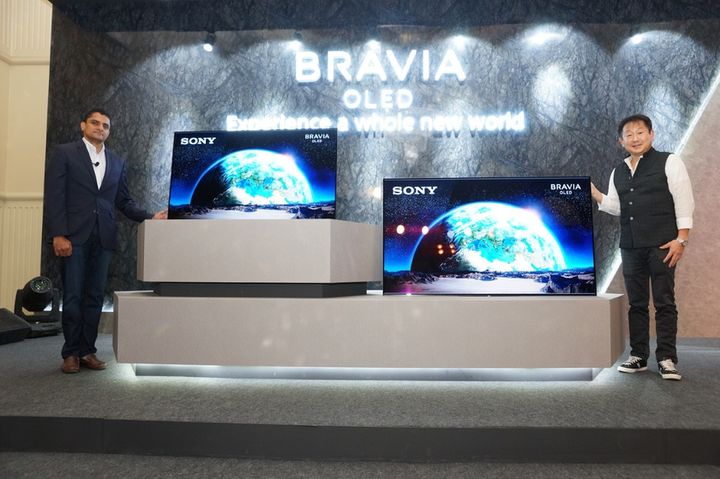 The Sony BRAVIA A1 series boasts of a unique sound technology with Acoustic Woofers as it is the world's first large screen TV producing powerful sound from the screen itself. The A1 series of TVs come with a new Acoustic Surface Technology which can emanate sound directly from the screen itself and it is developed by Sony itself. There is also an integrated subwoofer behind the TV provides deep, powerful bass for a great audio experience.
The new A1 series will additionally support Dolby Vision, the HDR format from Dolby Laboratories, which when paired with Sony's unique technologies further improves the visual experience. "Sony continues to bring excitement to customers through the enrichment of visual expression by incorporating a powerful mix of display device technologies with its own image processing technology," the company said in the press note. The pricing and availability details are mentioned below.
Model name

Availability

MRP

164 cm (65)

KD-65A1

4th August 2017

Rs. 464,900

139 cm (55)

KD-55A1

4th August 2017

Rs. 364,900