Bosch India has provided a statement to media explaining their plans and in investments in India and have launched their Micro Climate Monitoring System in India. MCMS can help in relaying critical information such as Particulate Matter, NOx, Carbon Monoxide, and other important environmental parameters. By gathering all these information, the quality of life for citizens can be enhanced.
Vijay Ratnaparkhe, managing director, and president, Robert Bosch Engineering and Business Solutions said, "Climate risk is pertinent irrespective of where you are located. When mostly all aspects of daily life are connected and compatible, it only makes sense to have an accurate indicator of environmental quality levels to devise the best living and working conditions."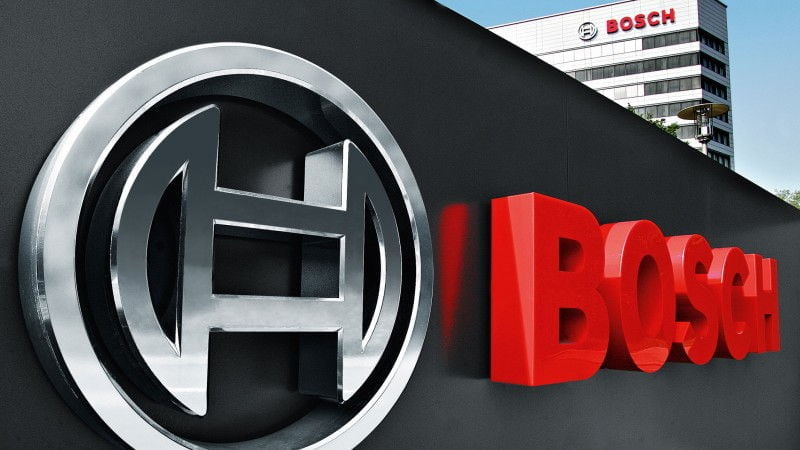 Soumitra Bhattacharya, president, Bosch Group India, and managing director, Bosch Limited added that the company will invest over Rs. 900 crores in India for the financial year 2017-18. The company has also claimed that they file roughly 18 patents per working day and since 2006 the Group has filed over 1,000 patents. Mr. Bhattacharya also added that roughly 15% of the yearly investment is directed towards R&D activities and this region accounts for over 30% percent of the Group's R&D engineer pool, making Bosch India the largest center outside Germany with 18,500 engineers.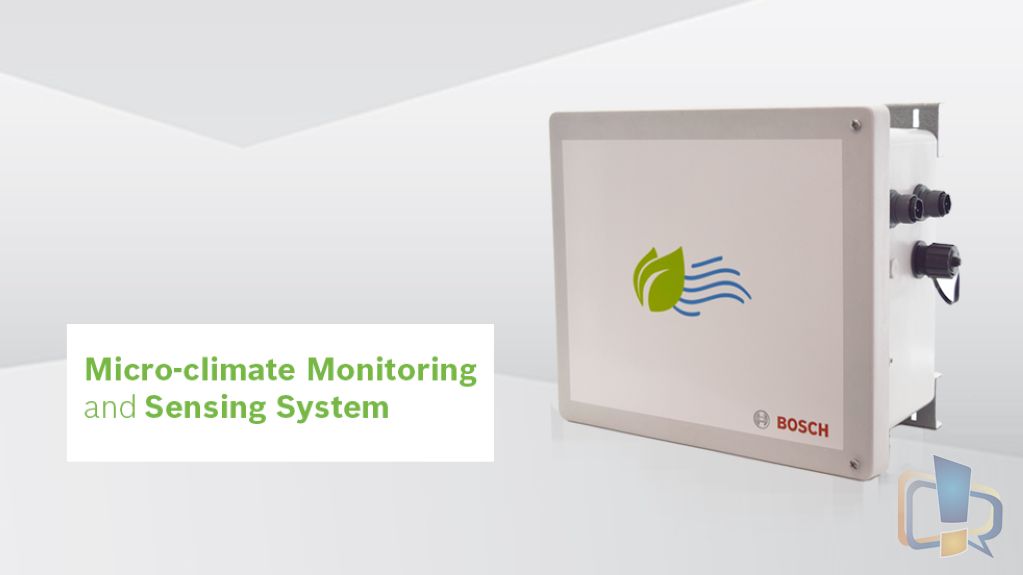 Apart from this, the company is working on connected vehicle solutions, IoT-enabled digital agriculture solution, and others.
Connected Vehicle Solution
In February 2017, Bosch launched locally developed connected vehicle solutions for commercial vehicles and passenger vehicle fleets The product allows the owner to track, trace, geofence and get custom alerts in case of any deviations. It is connected directly to the vehicle's battery and does not rely on emission norms and therefore all vehicles under BS-II, BS-III and BS-IV can also reap the benefit of this solution. In addition to the device, Bosch provides external interfaces, such as the panic button and fuel sensor to offer an integrated connected solution. Bosch India now provides answers pertaining to questions relating to a car's health, safety and comfort of passengers at the tip of one's finger.
Digital agriculture methods
By offering IoT-enabled digital agriculture solutions, Bosch India is working towards improving cop yields. Solutions from the Group can help optimize the utilization of resources such as water, electricity, fertilizers, crop-protection to reduce post-harvest losses in the food supply chain. Given the constraint on the size of operational land holdings of the farmer, the solutions allow scalability of deployment towards better results, optimize operational costs and in-turn enhance their livelihoods.
IoT
Bosch is turning things into partners, and its worldwide leadership in Microelectromechanical Sensors (MEMS) is aiding this cause. The retail industry, in particular, is benefitting from the personalization of IoT based on insights gained from studying the behavior and preferences of users. It enables the personalization of products/services, enhancement of existing offerings, and the deployment of virtual personal assistants. Bosch's one-stop smart retail solutions range from asset monitoring and fleet management, to energy monitoring and in-store analytics. These bridge the retail gap between physical and digital stores and improve customer offerings. Bosch's personalized IoT solutions deliver benefits of reduced costs, increased revenues, efficient operations and improved customer experience.