Editor Rating

Rated 4.5 stars

Outstanding
₹21754 to ₹27999
---
Reviewed by:

Published on:

Last modified:
---
Asus has transformed. It has shifted from catering budget conscious people to one who takes devices as a part of their lifestyle. Of course, there are previous models still available in the market like Zenfone 2 series devices for the lower budget market, but with Zenfone 3 series, Asus has taken a big jump by improving each and every aspect of their devices they were criticized of. They've improved specs, Camera, Battery and got rid of Intel processors. So, NO more PokemonGo compatibility issues exist. I've got hold of this beautiful device i.e. Zenfone 3 and let's check out what's new Asus has brought for the consumers this time in this review.
Asus Zenfone 3 Review
With Zenfone 3 series devices, Asus has set a benchmark of manufacturing a premium quality smartphone. Asus Zenfone 3 is not only premium by design but on build quality as well. The camera of the phone has improved a way lot than previous models and has undergone significant changes in the specifications department as well. Asus has finally ditched Intel processors and adopted all new Qualcomm SoC. When you may hold the device in your hand, you'll get that same premium device feel you may get while holding a Samsung Galaxy S7.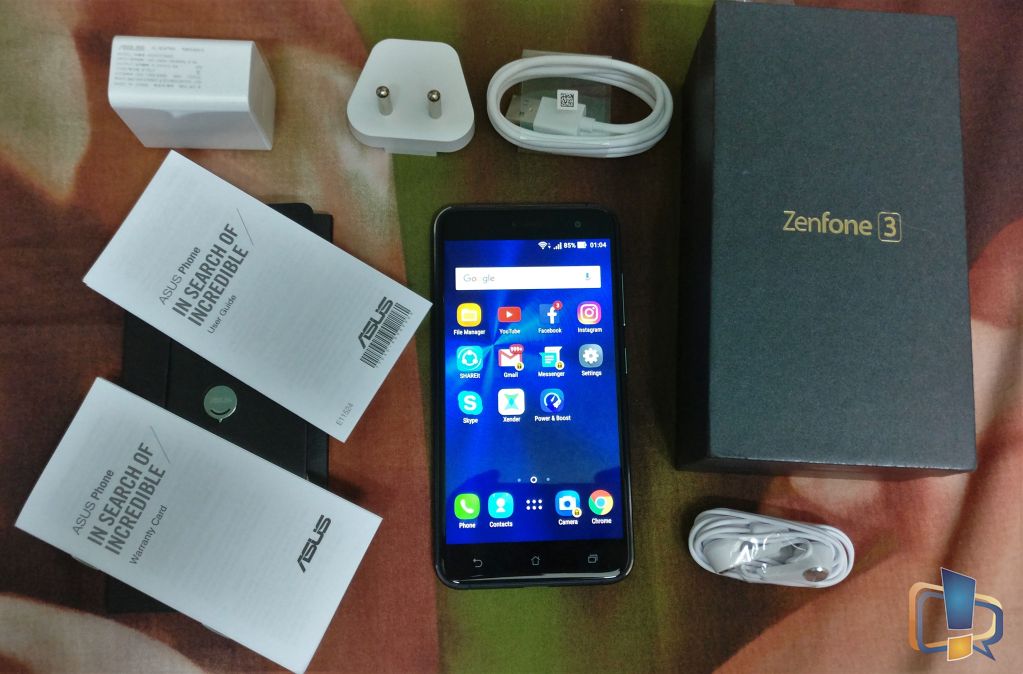 Asus Zenfone 3 Review: Design and Build Quality
Apart from the camera, the most appealing part of Asus Zenfone 3 is the design and build quality. This phone is an exceptional blend of metal and glass. Asus has provided 2.5D glass on both sides of phone, which gives the phone a fantastic look as well as protection. It has a chamfered chassis made of high-grade metal at edges which help in enhancing that premium feeling.

To call it a premium device, Asus has left no stone unturned. They incorporated (at the right edge) metallic volume rockers (up and down button) and power button with a good haptic feedback.
The hybrid SIM tray is on the left side of the phone.

At the top, there is a 3.5mm audio jack with noise cancellation mic and a pair of camouflaged antennas on both sides.

At bottom, there is a mic, Type-C USB port (for charging and data transfer) and dual-grille speakers along with another pair of antenna, one of each side.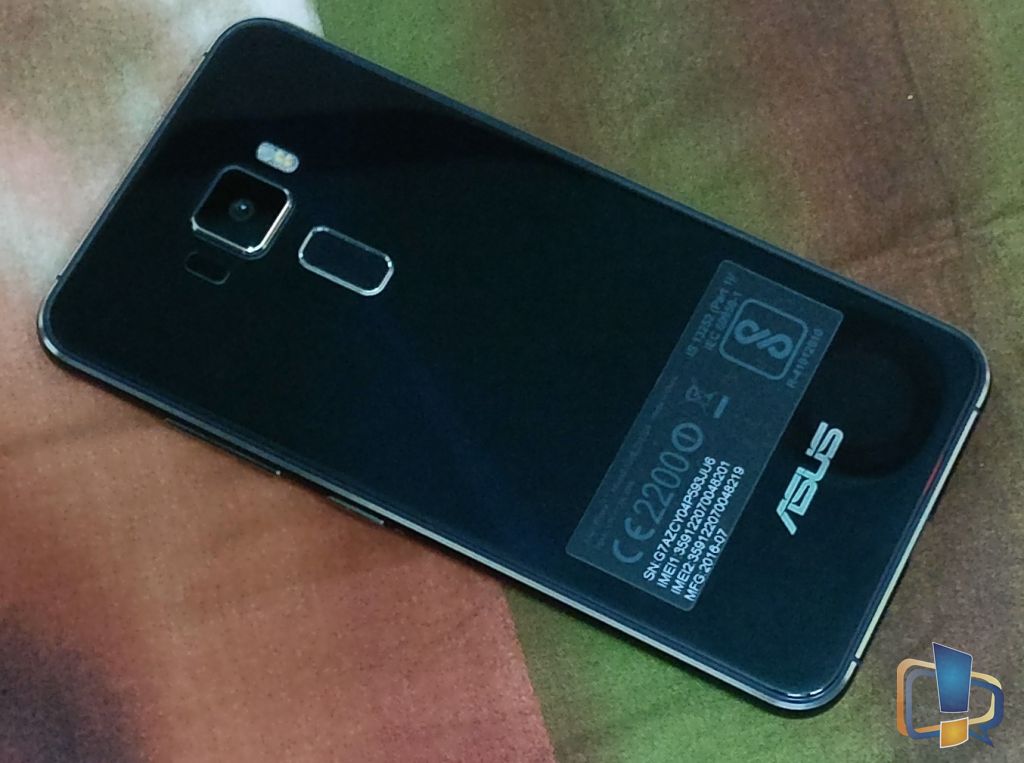 Coming to back side, it's a metal-clad back covered with a 2.5D Gorilla glass. Overall impression of the device from back flaunts a spun-metal design with trademark concentric circles which looks amazing. Overall looks of the back are glossy and is an attention grabber. Even when there's glass at back, it's not really a fingerprint smudge magnet as those are hardly visible in any scenario.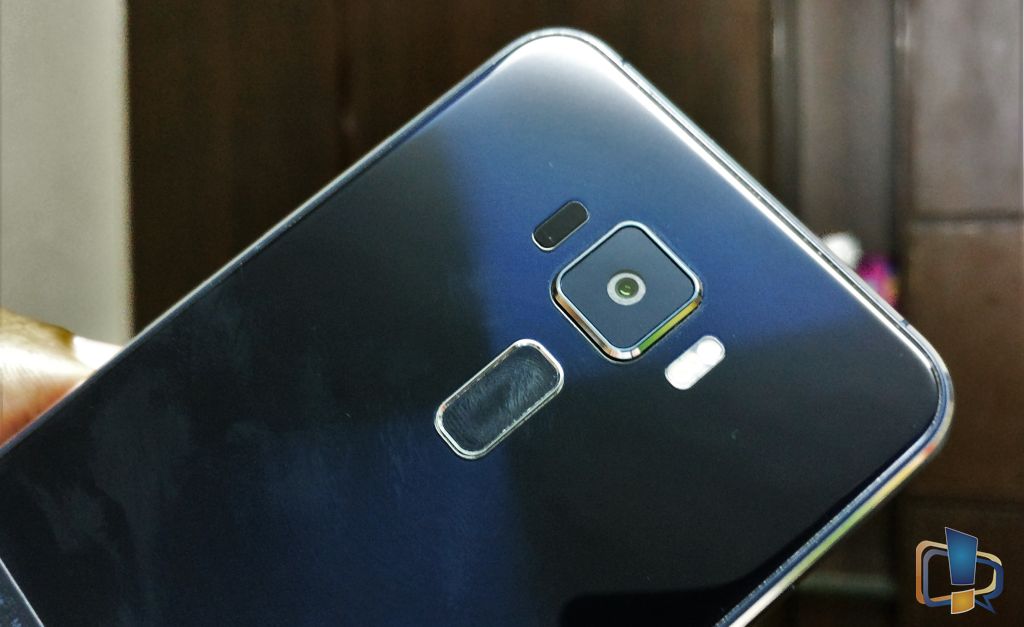 Other than that, there's the 16-megapixel, auto-focus, OIS (4-axis) Camera at the top with laser focus sensor at left along with dual-tone flash and color correction sensor at right. Below it, there's a rectangle shaped fingerprint sensor. It was odd to see that fingerprint sensor wasn't shaped in a circle or square, and I was in doubt if it'll be able to capture the fingerprint quickly or not. But upon daily usage, it rather surprised me, and I found it to be the fastest fingerprint sensor I've ever used on any phone.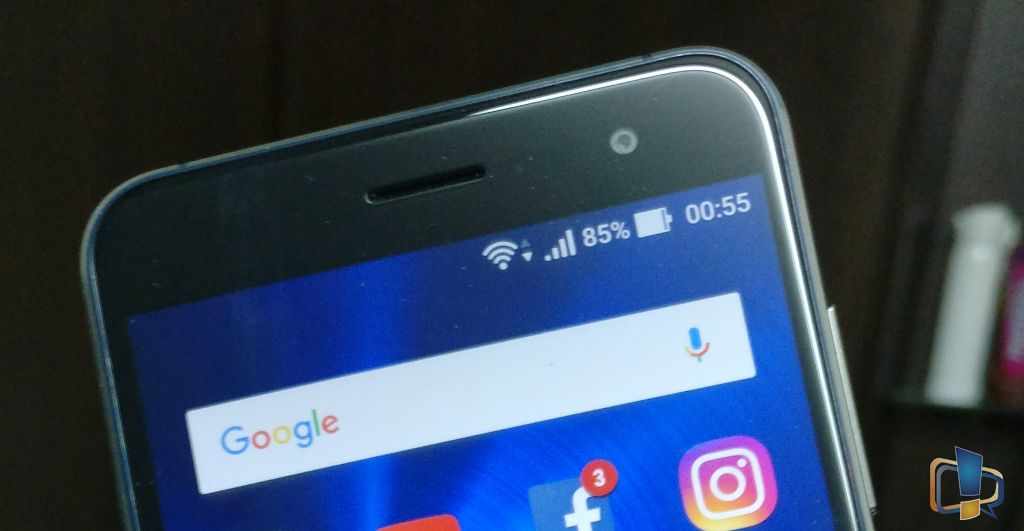 Speaking of the front, there's an 8-megapixel camera with an ambient sensor at the top and non-backlit capacitive buttons at the bottom for navigation. The device we have for review has a 5.2inch display and overall the phone fits perfectly in the hand with an affirmative grip. The display resolution is 1080×1920 pixels with a screen density of 420dpi, and we didn't have any issue operating it in strong daylight as the device auto-adjusted the display brightness accordingly.
Zenfone 3 comes in four color variants i.e. Sapphire Black, Aqua Blue Shimmers, Moonlight White and Shimmer Gold and each of them have Asus hairline spun metal concentric circle pattern.
Asus Zenfone 3 Review: Display
Since Zenfone 3 has two variants, the one we have has a display size of 5.2inch, but screen resolution (Full HD (1920 x 1080)) is same of both with a Super IPS+ panel. Display brightness of both variants goes high up to 600 nits. Hence it has one the brightest display ever by Asus.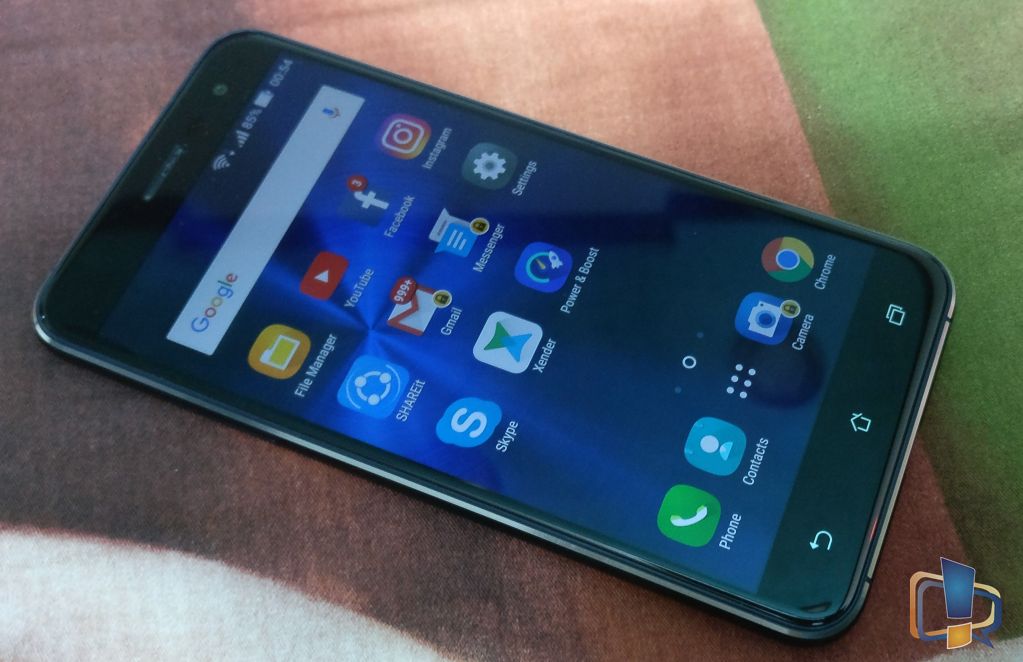 Also, the display bezel size is only 2.1mm wide and the phone to screen ratio is 75.6%, which means Asus has maximized the screen area while reducing the overall dimensions of the phone. The pixel density of the display for the unit we have is 420 ppi and has gorilla glass 3 for protection. The display offered a fine viewing experience during tests while we played high-res videos on it.
Asus Zenfone 3 Review: Camera
As the camera has become one of the major selling points of a smartphone, Asus has worked hard in the camera department. If you've used camera interface of LG or Samsung, you'll realize that Asus has come par when it comes to software customizations. With so many camera modes inbuilt, you surely need not use any 3rd party camera app for any single feature.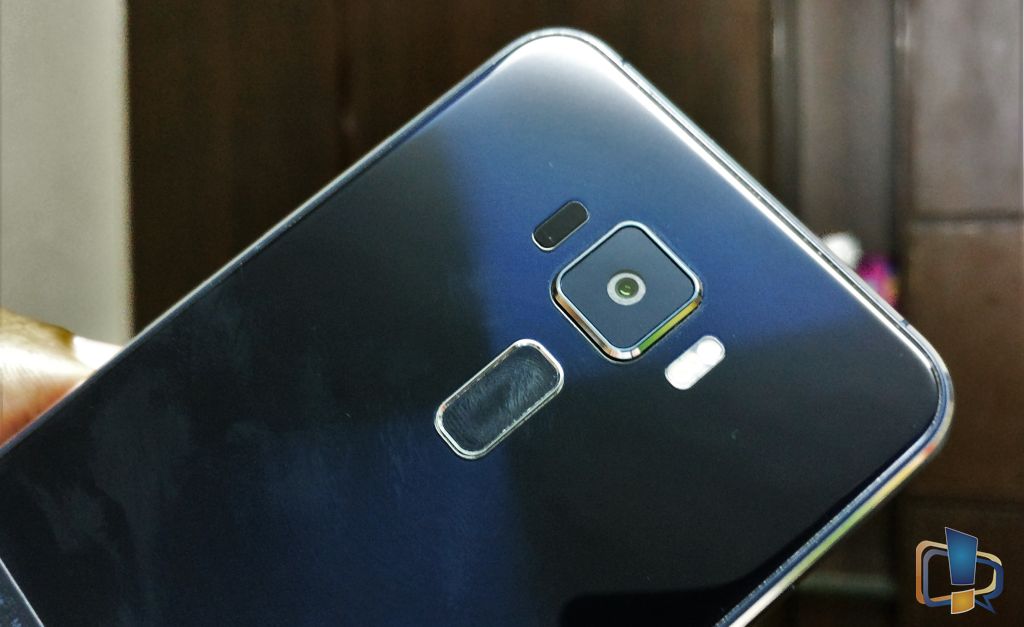 At the back of Asus Zenfone 3, there's a 16-megapixel camera with Sony Exmor RS IMX298 sensor. Other major specs of the camera are 6-elements Largan lens with protective sapphire glass cover, the pixel size is 1.12um, sensor size is 1/2.8″ and Aperture is F2.0.
For shooting stable images, the camera has 4-axis OIS (Optical Image Stabilization) and for shooting videos, it has 3-axis EIS (Electronic Image Stabilization). To support the camera, there's a dual tone flash as well, and it can record videos in 4K UHD resolution.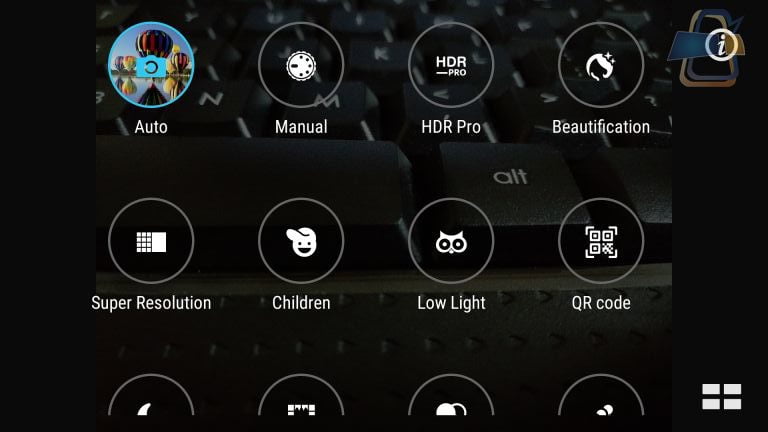 There's a dual tone flash as well, and the camera can record videos in 4K UHD resolution. You can click 32 sec long exposure images in manual mode or could take 140-degree selfie panorama by front camera.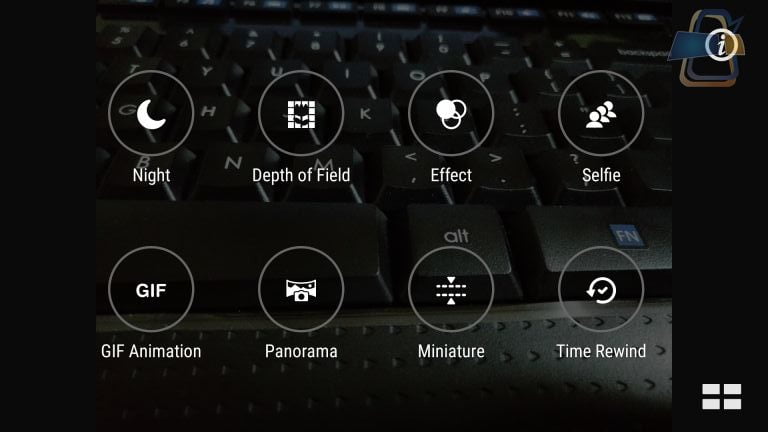 Speaking of camera performance, Asus Zenfone 3 took some stunning images in auto mode in daylight conditions or if want much better, use HDR Pro. Check out these camera samples and judge by yourself the quality of the camera as I don't think I need to say anything on that.
If want much better, use HDR Pro.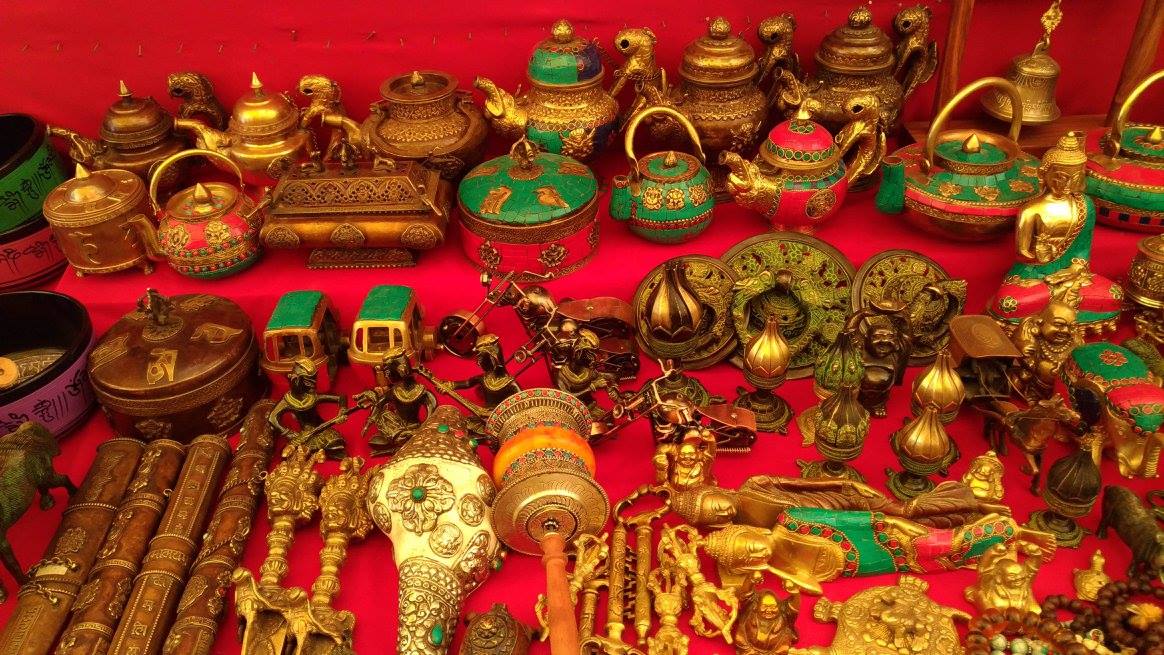 In case if you want to sample for Depth of Field, here is one: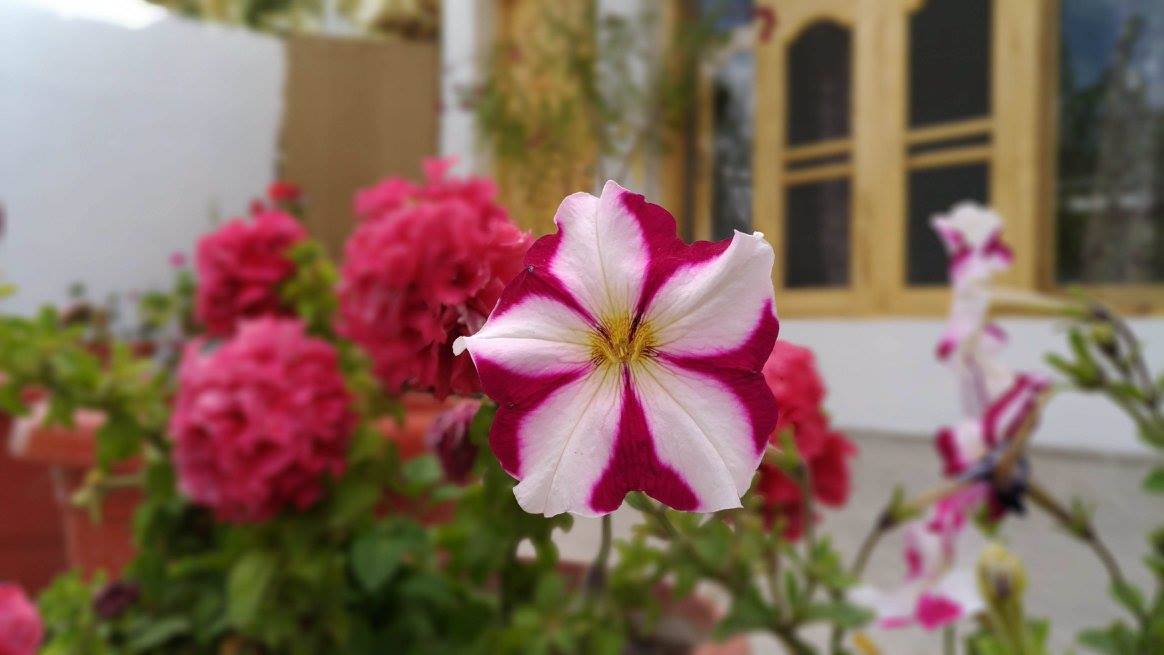 Low light sample
Here are the camera modes as supported by the app:
Primary Camera
Front Camera
16MP Camera, f/2.0 aperture, 6 P Largan lens
8MP Camera , f/2.0 aperture
PixelMaster Camera Modes:

Back Light (HDR) Mode
Low Light Mode
Manual Mode (for DSLR-like camera detail settings)
Real Time Beautification Mode
Super Resolution Mode (for up to 4X resolution photos)
Night Mode
Depth of Field Mode
Photo Effect Mode
Selfie Panorama
GIF Animation Mode
Panorama Selfie Mode
Miniature Mode
Time Rewind Mode
Smart Remove Mode
All Smiles Mode
Slow Motion Mode
Time Lapse Mode

PixelMaster Camera Modes:

Back Light (HDR) Mode
Low Light Mode
Real Time Beautification Mode
GIF Animation Mode
Panorama Selfie Mode
Asus Zenfone 3 Review: Camera Features
Deep Trench Isolation (DTI)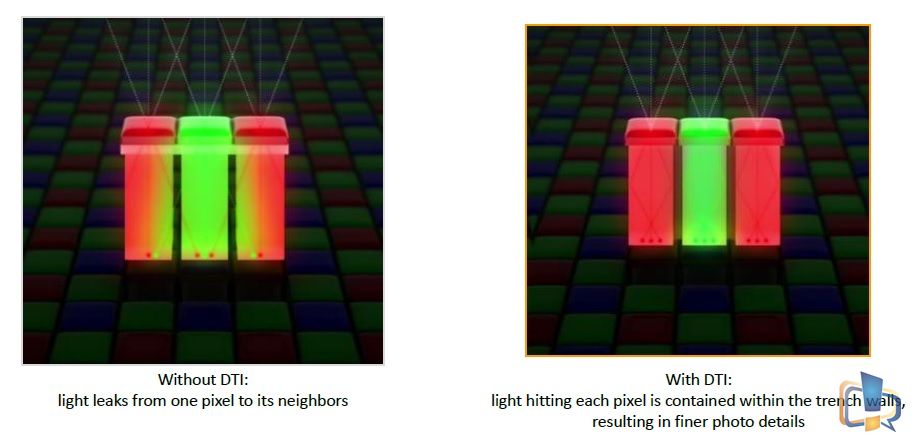 The ZenFone 3's sensor features a technology called Deep Trench Isolation or "DTI". DTI produces clearer and finer photo details by preventing light hitting the surface of a pixel on the sensor from leaking to its neighboring ones through its transparent structure below. DTI does this by using embedding the rows and columns of pixels in microscopic trenches with walls that separate them. These trench walls prevent photons of light from leaking from one to another and isolate the light hitting the surface of the pixel to that pixel only – hence the technology's name.
Color Correction Sensor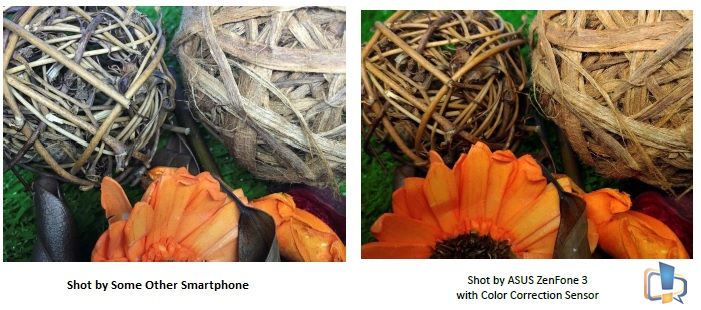 Photos shot in overly strong warm (yellowish) or cool (bluish), or mixed lighting environments often appear with inaccurate colors. The ZenFone 3's color correction sensor resolves this by first detecting the lighting in the scene and automatically adjusting the resulting colors in the photo to look natural and accurate.
0.03 Second "TriTech" Autofocus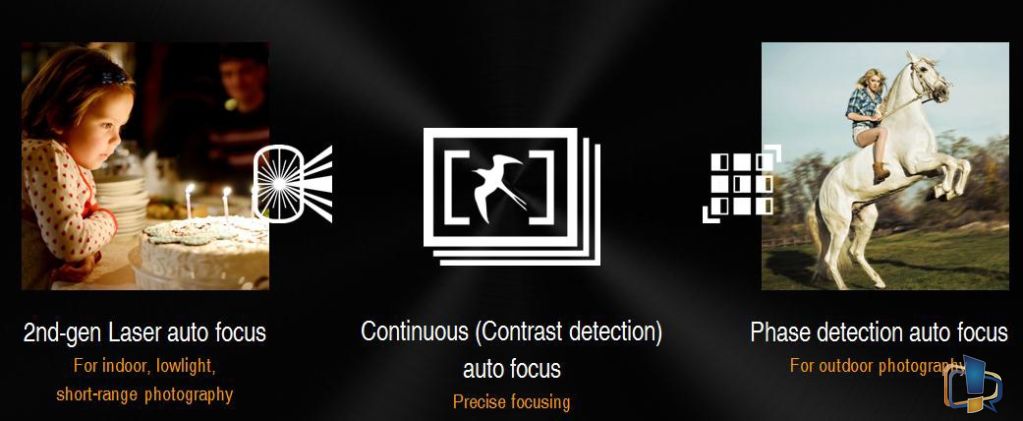 The ZenFone 3 is also among the very few phones to offer a triple technology autofocus system that combines 1) an advanced second generation laser, with 2) phase detection and 3) conventional contrast detection for continuous focus, which achieves extremely rapid 0.03-second autofocus in any environment. The advanced system is also able to reach continuous autofocus on moving subjects.
4-axis Photo OIS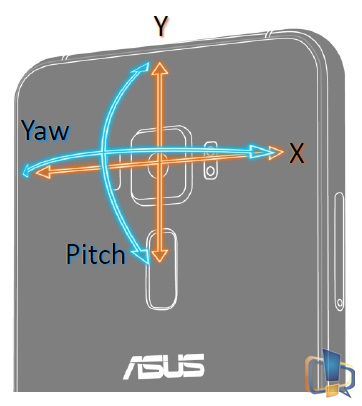 The handheld shooting of photos with slow shutter speeds in environments that need them often results in blurring. The ZenFone 3's optical image stabilization (OIS) system detects hand movements along four axes – 1) up and down shifting (Y-axis), 2) left to right shifting (X-axis), 3) pitch (up-down pivoting), and 4) yaw (left-right pivoting) – and instantaneously moves the sensor in the exact magnitude and direction of the movements detected. This OIS system enables the photographer to use shutter speeds that are up to four stops slower, and can mean the difference between blur or sharp photos shot with slow shutter speeds.
3-axis Video EIS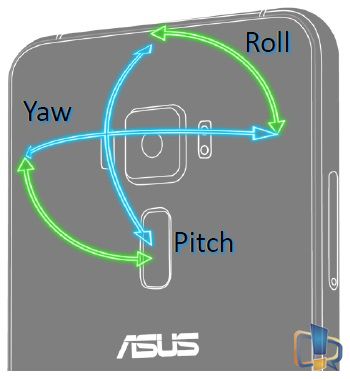 Handheld videos shot with the ZenFone 3 are kept steady during recording using its electronic image stabilization (EIS) system. The system senses movements along three axes –
Pitch (up-down pivoting)
Yaw (left-right pivoting)
Roll – and automatically corrects them with its powerful imaging processor by comparing frames and removing the shaking motion.
#TimeLapse #PangongLake #Sunrise #zenfone3photography

Posted by Arindam Saha on Wednesday, September 7, 2016
4K Video Recording
The EIS video output of the ZenFone 3 has a maximum resolution of 4K (3840 × 2160). Made possible by the phone's high-resolution sensor, 4K videos offer the incredible detail that is a whopping four times that of Full HD (1920 x 1080) and also matches the resolution of the highest resolution TVs currently in the market.
HDR Pro and Real Time HDR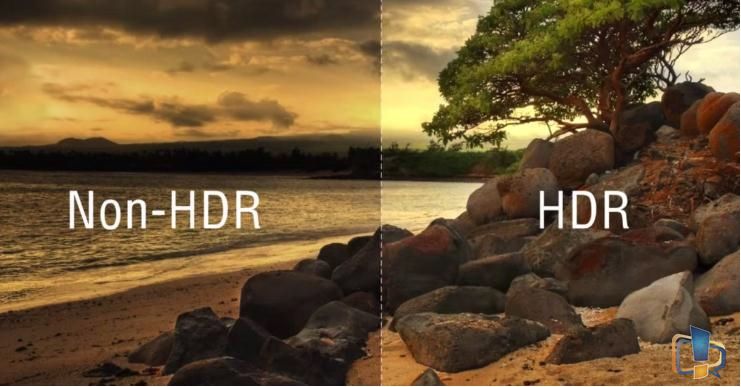 In HDR Pro mode, the camera can analyze photos and create the perfect exposure by intelligently lowering the brightness in overexposed sections, and increasing the brightness by up tp 400% in underexposed parts. The result is a photo with greater detail and well-exposed sections throughout. This mode is good for taking photos with extremely contrasting lighting – like shooting a subject in the shadows against a bright background. Unlike the HDR modes of other smartphones, the ZenFone 3's HDR photo results are shown in real time on the display when framing the shot – so what you see is what you get as the resulting photo.
Super Resolution Mode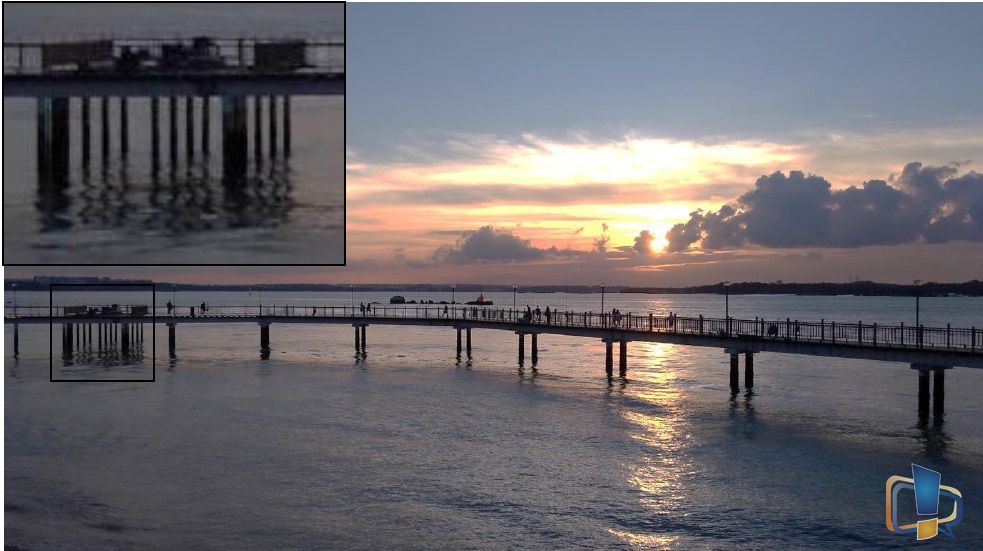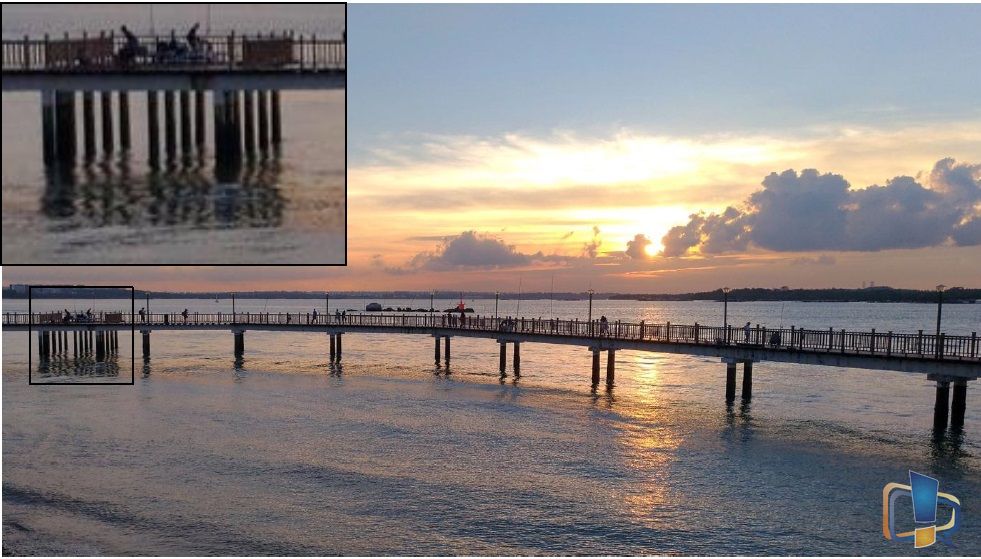 With the ZenFone 3's Super Resolution Mode, users can create a super-high resolution, 64MP photos. It achieves this by using special image-processing techniques to capture and combine four native 16MP photos to create a single image with exceptional 4X clarity, greater detail, and less noise.
Professional manual creative controls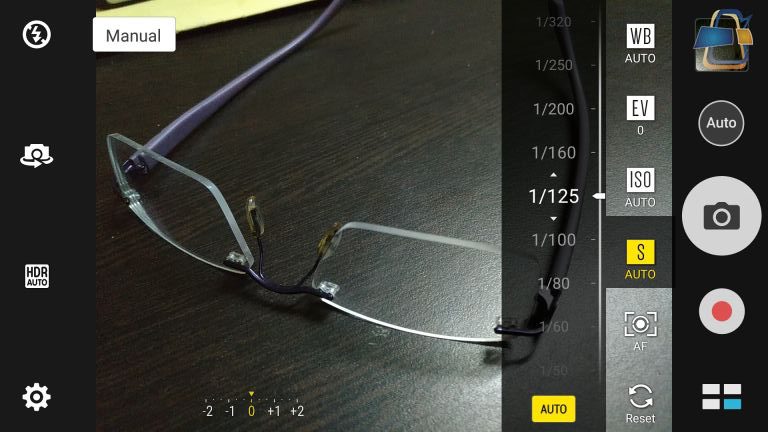 Manual mode was first introduced in Zenfone Zoom by Asus, and it's good to see that Zenfone 3 is carrying its legacy. Manual mode settings include custom white balance, Exposure Value (EV), ISO sensitivity, shutter speed, and focus, making the ZenFone 3 a powerful tool for learning the fundamental skills of photography, and allowing users to shoot scenes in many different interpretations creatively.
32-second slow shutter mode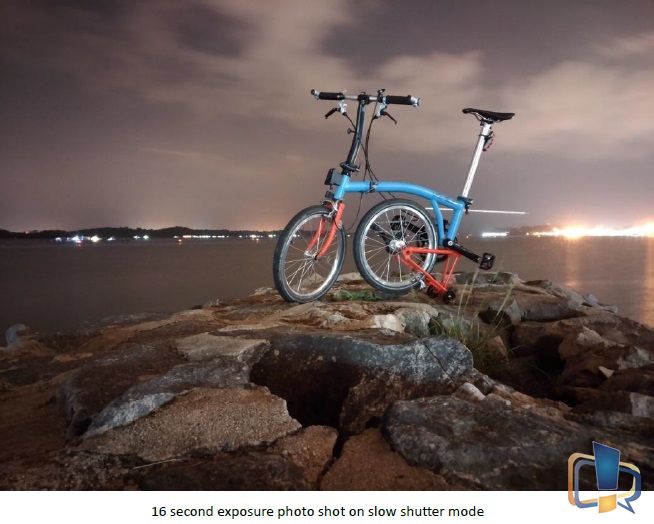 The most impressive of the ZenFone 3's manual controls is the slow shutter mode that allows photos to be shot with up to 32 seconds of exposure time. Typically used for low light or night photos, this mode is ideal for shooting night landscapes, capturing the light streaks of passing traffic or capturing stationary subjects in very low light conditions without the harsh lighting of a flash. This mode needs the phone to be shot from a stable, non-moving platform and is best used with a self-timer so that the pressing of the shutter button doesn't cause shaking that will blur the resulting photo. You should totally check out this album by one of my friends, who clicked some amazing pictures using Asus Zenfone 3.
Depth of Field mode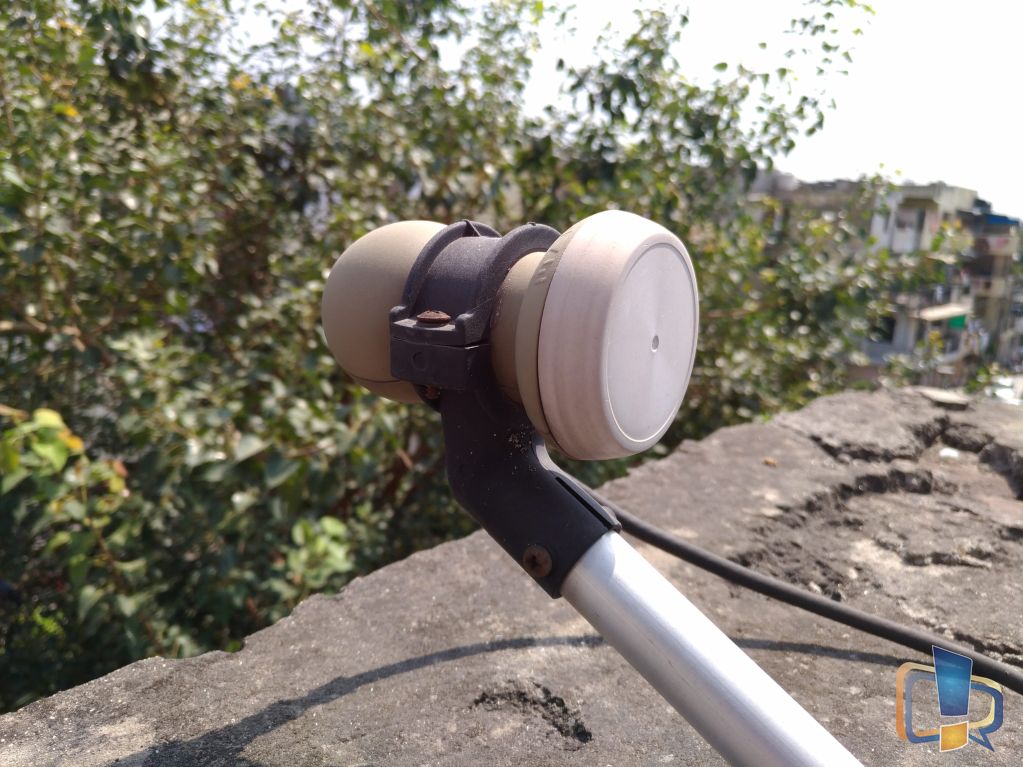 Excellent for close-up subjects or human portraits, this mode intelligently increases the
blurring of the background so as to emphasize the main subject.
Miniature Mode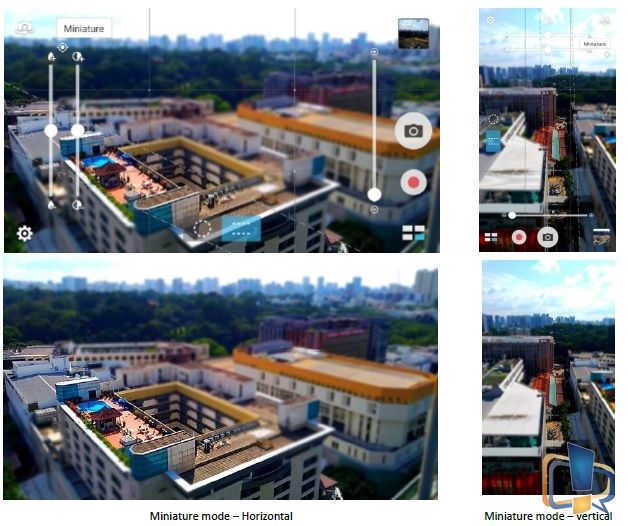 A truly whimsical and fun setting, Miniature mode is able to make subjects appear like toy models in a diorama. In this mode, the camera allows you to choose a horizontal or vertical band for the miniaturization effect to be applied to your subjects.
Time Rewind Mode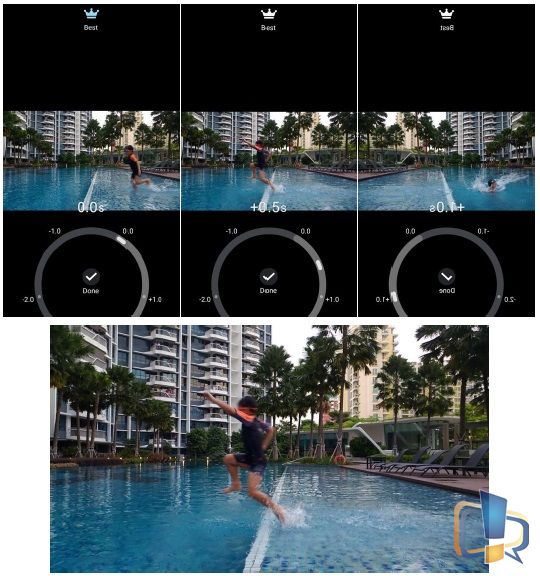 In Time rewind mode, the camera shoots a rapid burst of frames in sequence for up to two seconds, after which it allows the user to choose frames from an interactive timeline to save. This mode is ideal for fast moving subjects like children, pets or sportspeople in action.
Asus Zenfone 3 Review: Performance
Asus Zenfone 3 is the first phone to use Qualcomm's latest Snapdragon 625 along with Adreno 506 graphics engine. Although the phone has to compete with likes of Snapdragon 820, plus point of Snapdragon 625 processor is lower power consumption with little difference in processor performance compared to former. And being accompanied with Adreno 506 GPU, the processor is capable enough of playing realistic 3D videos and games without any lags.
In real life usage, the device didn't lag even once. We opened multiple apps at a time in a sequence, switched between them and didn't faced any issue. Although while playing games, it tends to get hotter, that's normal since every phone with metallic body behave same. Overall we are satisfied with the performance of the phone, as in real life usage, it works really fine.
Asus Zenfone 3 Review: Software
Along with the hardware, Asus has worked a lot on OS customizations as well. Although you won't find many changes in ZenUI, the biggest update so far is the inclusion of a Mobile Manager app. This app fulfills all the requirements of a user for customizing the phone experience as per their needs and NO this is not any third party app which Zenfone 2 series smartphones had in every model.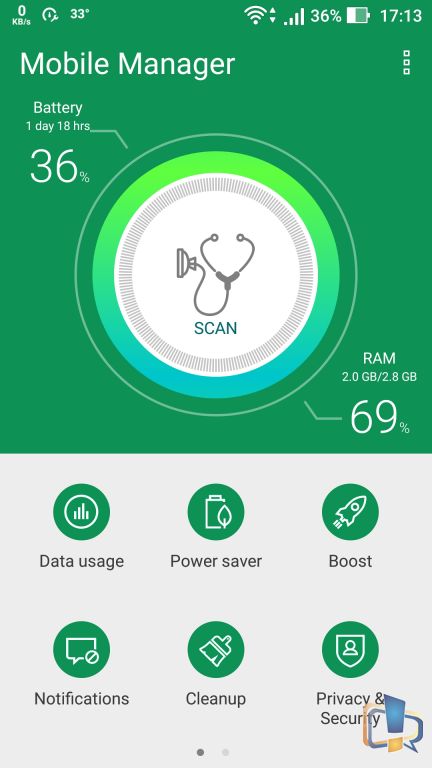 Using this app, you can do following tasks: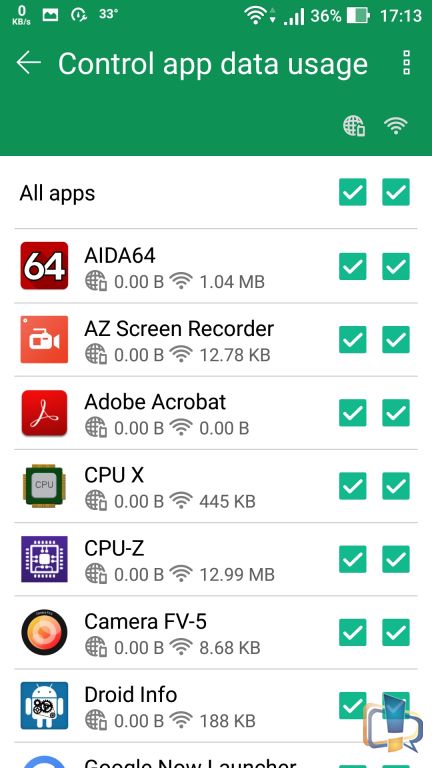 Control which app can you use WiFi or Mobile Data (no other smartphone from any brand offer that natively)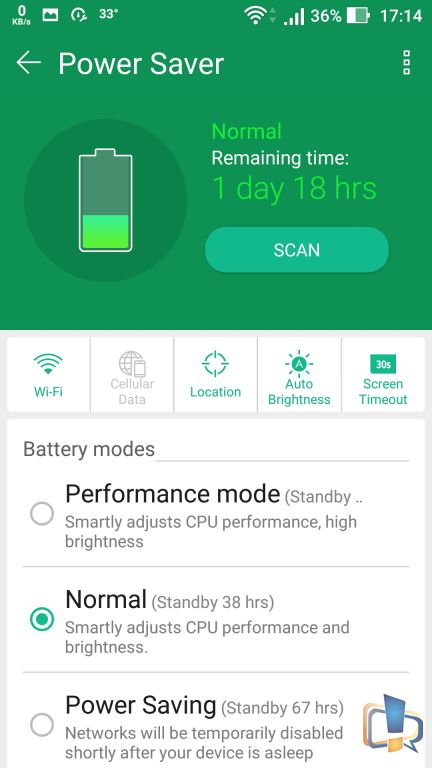 Power Saver modes (this was previously provided as an app)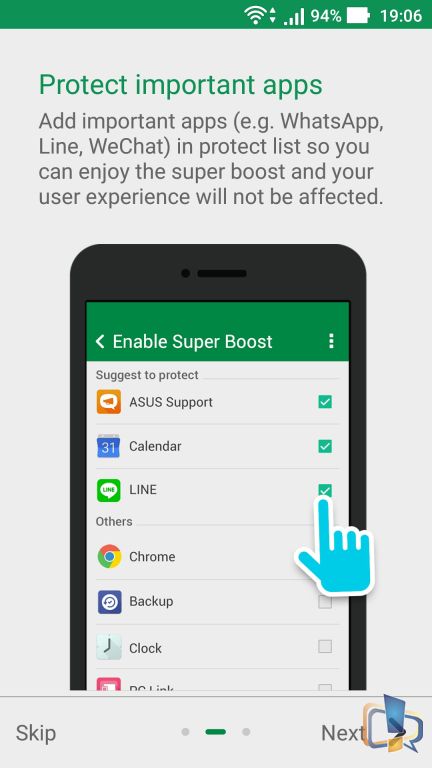 Phone Booster – Clears background running apps (This was again previously provided as an app)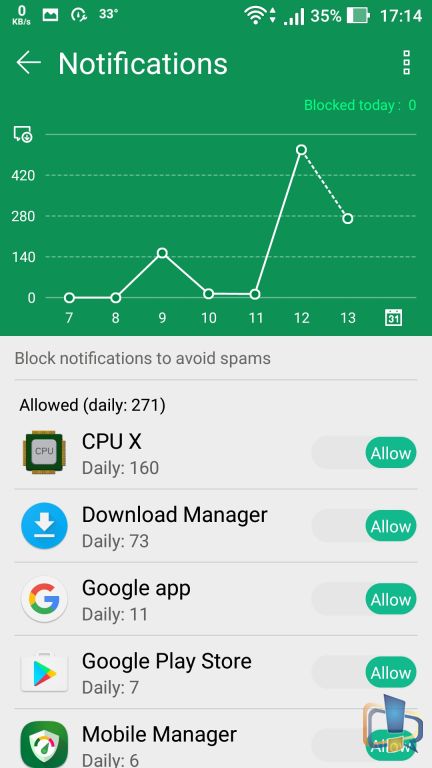 Notifications Manager – Block Unwanted notifications by one swipe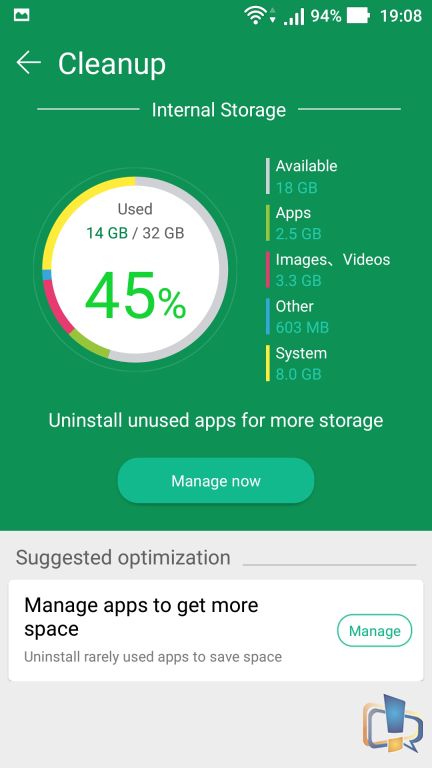 Cleanup – Tells you if you want to uninstall unused apps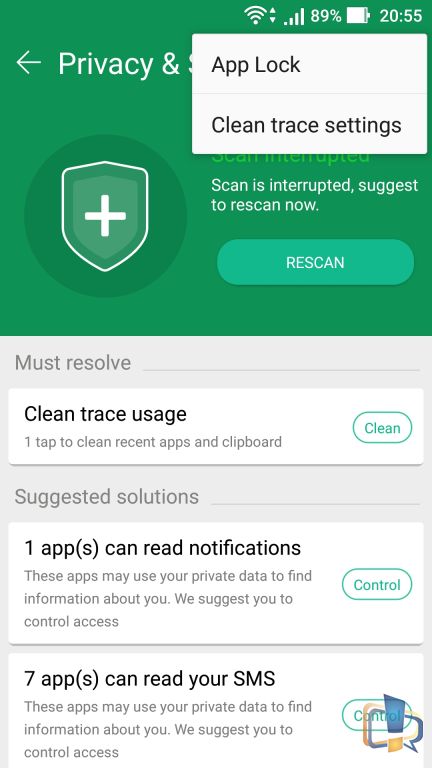 Privacy and Security Scanner – Shows you which apps have sensitive data access and provides a way to control that.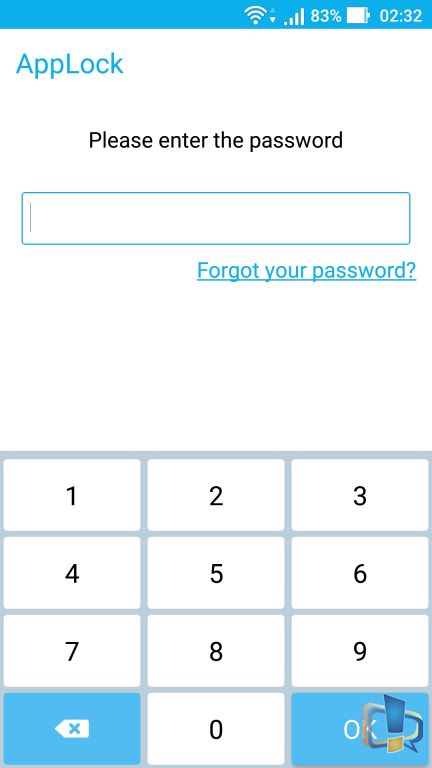 There is an App lock in 'Privacy and Security' section too, which can be activated from the menu of that. This app lock – password protect the apps, but currently it doesn't have fingerprint support to unlock. In case if you forget app lock password, you can unlock using Google password.
App Permission Manager – Helps you control which permissions and sensors access any app should have. It also includes auto-start manager, helps to control which apps to allow/deny to start at boot.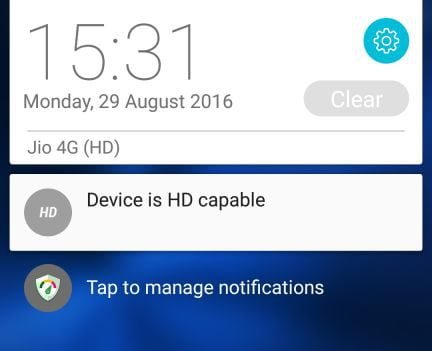 Other than that, the phone has full voLTE support. When you enable voLTE on the phone, it shows you the voLTE icon at notification bar, and it shows you a permanent notification that this device is HD calls enabled. That's interesting! Also, the phone can notify you when you're using data on roaming; there's a setting for that.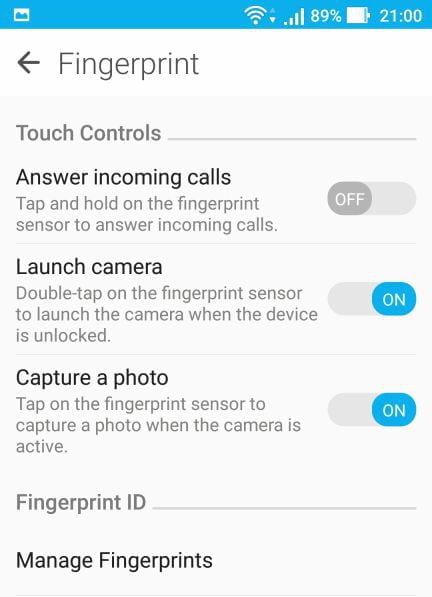 Other than the unlocking phone, you can also fingerprint sensor for opening camera and for taking pictures and phone calls. You can individually enable/disable these settings.
Asus Zenfone 3 Review: Phone Updates
Asus has gone crazy with updates. Within one month, we received 3 updates on the phone. 1 was major and 2 small. It's good to know that brand is working hard on the updates and is taking India seriously for pushing updates on time. If you find any issue with the phone, you can go and report that on Asus forum and Asus will fix it within few days by pushing a small update although it's unlikely that you could find any issue.
Asus Zenfone 3 Review: Battery Backup
Even though the model we have for review has a 2650mAh battery, Asus has done great work in battery optimizations, so that the battery may last for a day even on 4G continuously. For us, using JIO SIM full-time (on LTE) and using phone moderately, the battery easily lasted for a day. And even after installing many apps and using it regularly, we haven't seen much impact it may could have on battery backup. It seems like they took this point seriously, that OS optimizations matter more than providing the bigger battery. Apple is a great example for that, so is Asus now!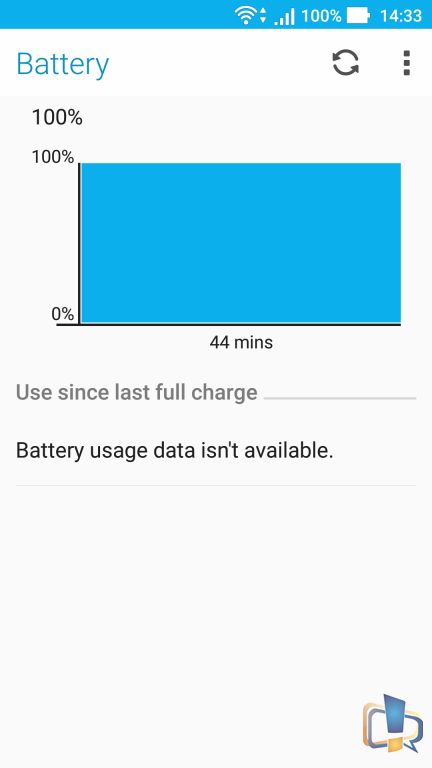 Also, the phone supports quick charging and in the box, there is a 2A charger. Total charging from 0 to 100 is around an hour, and the speed stays same whether you use charger by Asus or any other brand charger with it.
Asus Zenfone 3 Review: Final Verdict
Surely Asus has placed themselves to cater to the premium category, proving themselves that they're no less than Samsung for selling a quality device. They've done good work in battery optimizations, camera quality and totally changed their design factor of phones. This is a bold move by the brand, and they ensured one thing, if you're gonna buy it, you're gonna flaunt it!