After 84-inch ULTRA HDTV, which received a phenomenal market response worldwide, LG is back with two news models i.e. 55 and 65-inch version of Ultra HDTV. Even though they might be identical to 84inch version in terms of functionality, the new thing we found here is offering of NANO FULL LED back-lightning.
Technical Comparison of 84, 65 and 55 inch Models of 4K ULTRA HDTV of LG:
Key Features:
ULTRA HD Picture Quality
With such an amazing picture resolution of 3840 x 2160, LG ULTRA HD TV's deliver a whooping 8.3 million pixels per frame, which also enabled new models to achieve a superior screen resolution and thus these models also received the certificate of validation from Intertek and Underwriters Laboratories (UL) both, which are the most respected testing and certification bodies in the world.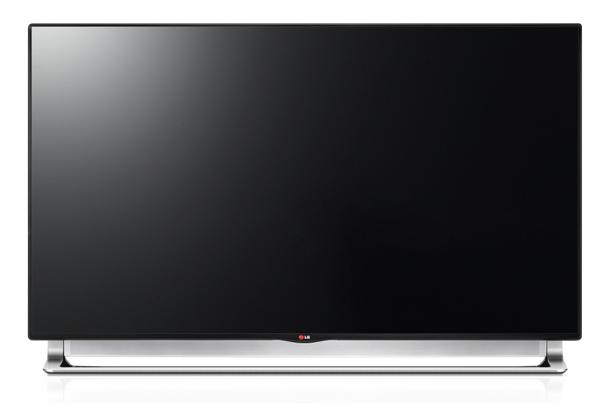 Also, in these two new models, they are equipped with NANO FULL LED back-lightning which provides an enhanced control on illumination, and guarantees outstanding contrast and consistent brightness across the entire breadth of the screen.
Their RAZOR Sharp ULTRA HD screen resolution is capable of producing most stunning 3D images and LG own FPR 3D technology provides a crosstalk flicker-free 3D viewing experience and it also helps consumers by supporting lightweight 3D glasses.
Also the dual play feature includes special glasses which allows two players to see only their perspectives simultaneously on the full screen at once without even splitting the screen. Means two persons shall see same content in different perspective by their glasses. This highly elevates the user experience for gaming and is available for first time in Indian markets.
Sliding Speakers and Fabulous Design
LG has smartly introduced sliding speakers in these two models. And currently this feature is not available in even 84-inch model. LG also introduced 4.1 channel, 50W sound system with virtual surround plus feature which helps delivering a captivating audio quality. These speakers are in bar form factor i.e. four forward-facing speakers which delivers room-filling audio with excellent expression across the mid and high frequency ranges. These sliding speakers can be programmed to remain hidden or permanently extended. Also you can set it to silently slide out when the TV is turned ON and retract when powered off. And last but not the least, located behind the screen, there is an powerful sub-woofer which ensures strong bass performance all the time.
A Smart TV of Future
LG Smart TV offers a huge collection of apps and content services from all over the globe. Also, the magic remote it supports provides natural language recognition, point, wheel and gesture control options, making it easy to navigate menus, search for content or for playing games.
These models also includes NOW ON, which recommends content based on user interests and viewing habits. It also supports various connectivity options like WiDi and MiraCast for screen mirroring and NFC-based tag pairing. Plus, it already has an inbuilt camera and inbuilt WiFi connectivity, and as usual support playing videos and movies using USB drives and HDMI. And features like Digital (Output Audio Out) and HVEC decoder helps saving energy along with playing ULTRA HD content. You can also record live television with help of time machine feature included in these models.
It also boasts voice and motion control feature which monitors voice modulation and perform as per the need. Also you can do voice and video over VOIP using Skype and chat with your friends and relatives any time of the day.
LG ULTRA HDTV Price
LG 55 and 65 inch LA9700 Ultra HD TVs are available at brick and mortar outlets at Rs.3,30,000 and Rs.4,50,000 respectively, and are available across LG best shops from 1st week of Oct'13.