As expected since a long time, KitchenAid finally made an entry in Indian markets with a bang. They made an entry in partnership with Whirlpool, a leading manufacturer of refrigerators and washing machines in India. The launch event happened at Leela Kempinski, Gurgaon where various renowned chefs flaunted their culinary skills while using KitchenAid products.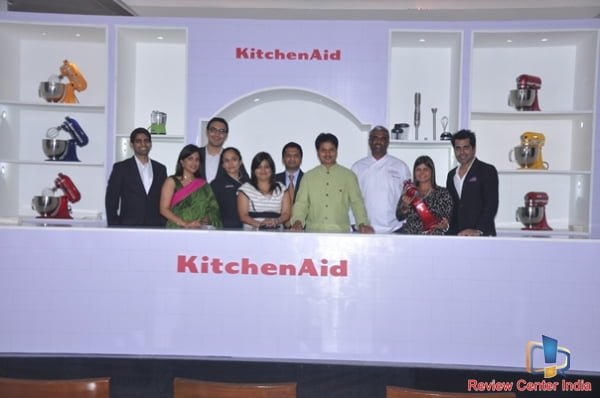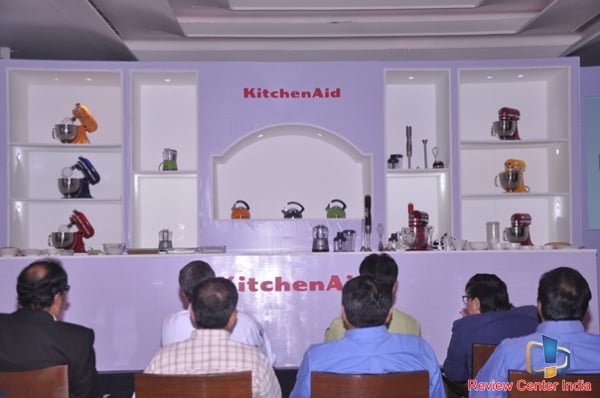 Not all of the products of KitchenAid were launched during the event, but the company has decided to keep bringing more products in future at a steady rate. Currently they launched their most famous product i.e. Stand Mixer in a array of colors, accessories and attachments. Other products includes Cordless Hand blender, Food chopper, Kitchen Cookware and Tea Kettles.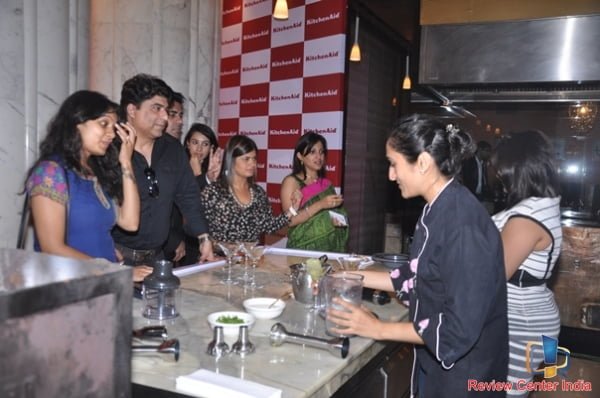 Currently they don't have many retailers offline but hey they have launched a new e-commerce website i.e. www.kitchenaidindia.com from where consumers can find all information about KitchenAid products and can buy them instantly and they have shipment facility available all over India. If you're looking for offline retailers, here is the latest list:
Delhi:
Culinary & Cake Decorating Store (CCDS)
A-96 Okhla Phase II, DDA Shed,
New Delhi-110025
Phone: +91-11-46323679
Mumbai:
Food Hall
3rd Floor, Palladium Mall,
Senapati Bapat Marg, Lower Parel,
Mumbai-400013
Phone: +91-22-30264581,30264567
Bangalore:
Food Hall
Level 4, 1 Mg Road,
Bhaskaran Rd, Someshwarpura, Halasuru
Bangalore-560001
Phone: +91-80-22086533
Chandigarh:
Jagat Singh and Sons Agencies
Elante Mall, Store No. 229,
Industrial & Business Park, Phase-1,
Chandigarh-160002
Phone: +91-172-2709900
And if looking for Authorized dealer (Institutional), check below:
Celfrost Innovations Pvt. Ltd.
3rd Floor, SLV House, Plot No. 14
Sector 44,
Gurgaon-122002,
Haryana.
Phone: +91-124-4308430
Pesfac Management Services Pvt. Ltd.
H.No 74, Gali No. 8,
Near Plot No 35, Phase 1, Udyog Vihar,
Gurgaon-122016
Phone: +91-965.468.6333
The launch event also saw Chef Abhijit Saha Founder & Director Caperberry & Fava Bangalore, Chef Bakshish Dean, Executive Director at Prime Gourmet Pvt. Ltd & Chef Jagmeet Singh, Executive Sous Chef, Leela Kempinski Gurgaon showcasing their culinary expertise as they cooked up their inspirations using KitchenAid's high performance and versatile products.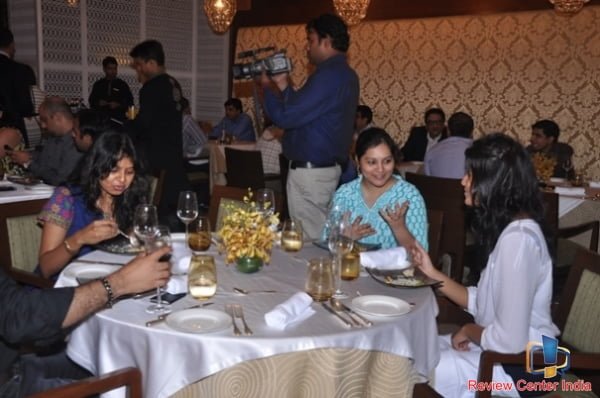 Along with expertise of Whirlpool, KitchenAid promised an outstanding customer care service and support. They are going to provide a telephone helpine with one year replacement warranty. Also if you're wooing the products in-store, then there are digital and in-store product demonstrations as well along with a bouquet of recipes by best chefs in the world.
Products Details which were Launched:
KitchenAid Stand Mixer
KitchenAid iconic Stand Mixer has set the standard for reliability, flawless performance and ageless design. The design of the stand mixer has been perfected over time and not been changed in the last 50 years. It has a 59-Point Planetary Mixing Action, which means 59 touch points per rotation around the bowl for thorough ingredient incorporation.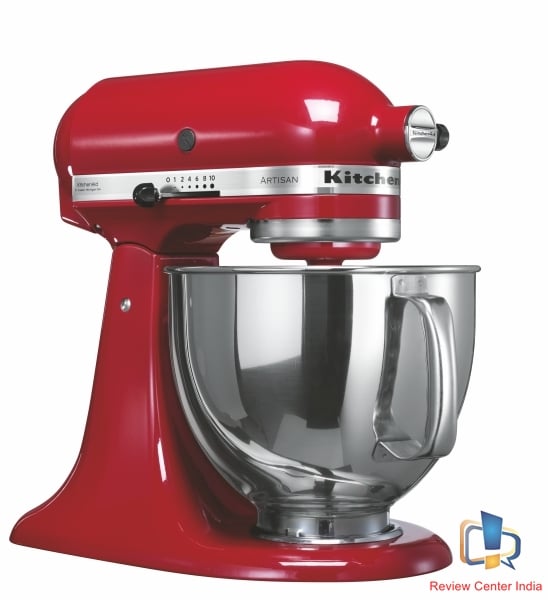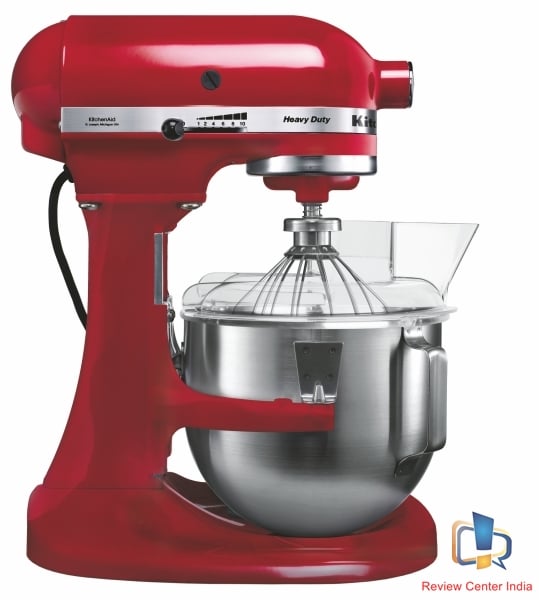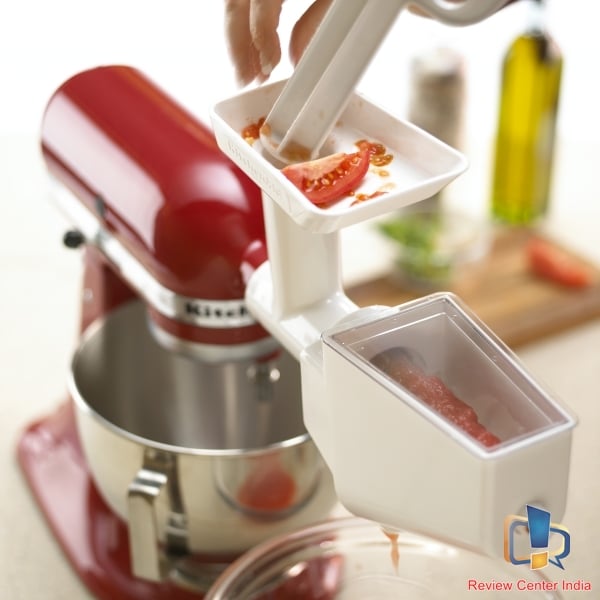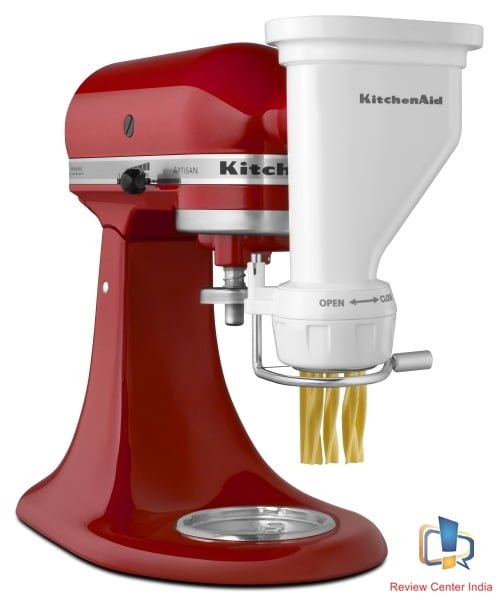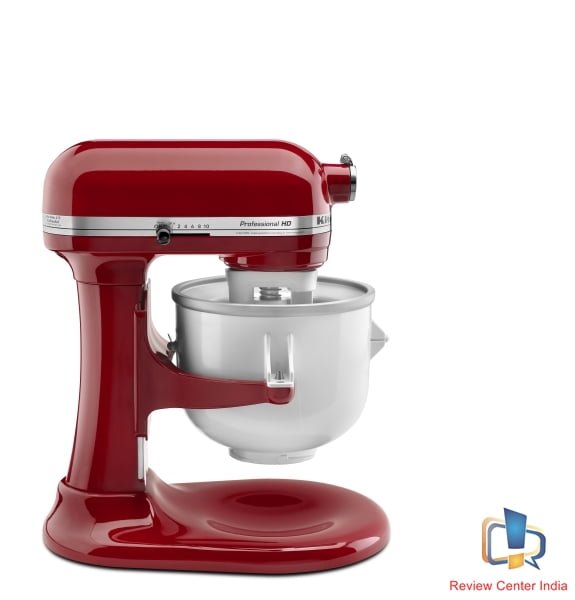 The beater, dough hook or wire whip rotates around the bowl, giving incredible bowl coverage for comprehensive mixing. The secret to the KitchenAid Stand Mixer's long-lived reputation is also its limitless versatility.
Dozens of optional attachments and accessories allow doing everything from slicing vegetables and rolling fresh pasta to juicing fruit and grinding meat for homemade sausages. KitchenAid Stand Mixer is available in a range of colours which includes Raspberry Ice, Candy Apple, Empire Red, Tangerine, Onyx Black, Sugar Pearl and others.
Price: Starts from INR 39,990 (inclusive of taxes). The price includes the stand mixer with a stainless steel bowl, a dough hook, beater, wire whip and pouring shield. All other attachments can be purchased separately.
Pro Line Cordless Hand Blender
The 5-Speed Hand Blender with lithium ion rechargeable battery is one countertop appliance with vast options and versatility. The 13-inches blending arm reaches perfectly into deeper pots. The blender has three interchangeable bell blades that allow you to easily crush ice, puree soup, froth milk and do so much more. Simply twist off and on to switch from one bell blade to another. The blender also has a whisk and chopper attachment for even greater functionality.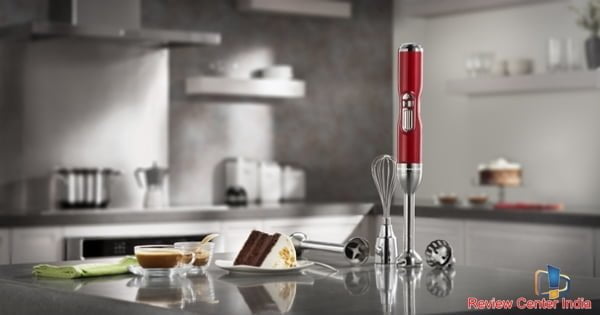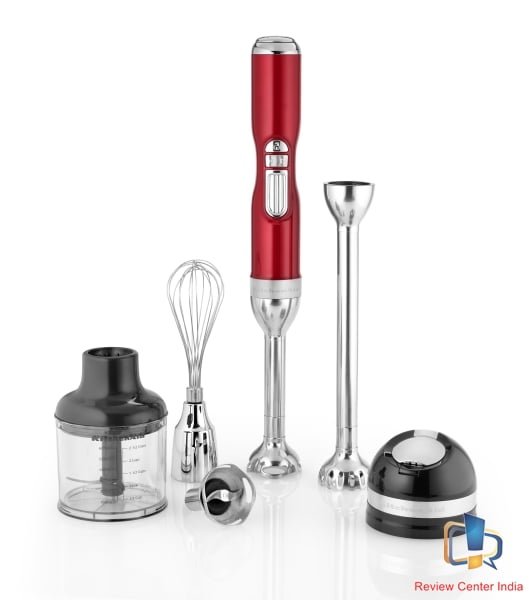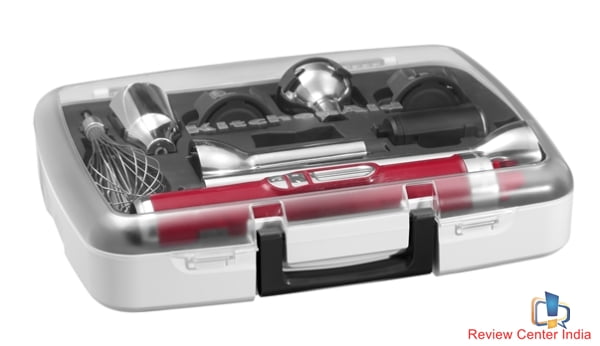 The cherry on top is the battery life that lasts several hours once charged. Briskly dance from dish to dish, enjoying the freedom and creativity of wireless blending. It also comes in a convenient storage case for safety and convenience.
Price: INR 19,990 (inclusive of taxes)
KitcheAid Artisan Food Chopper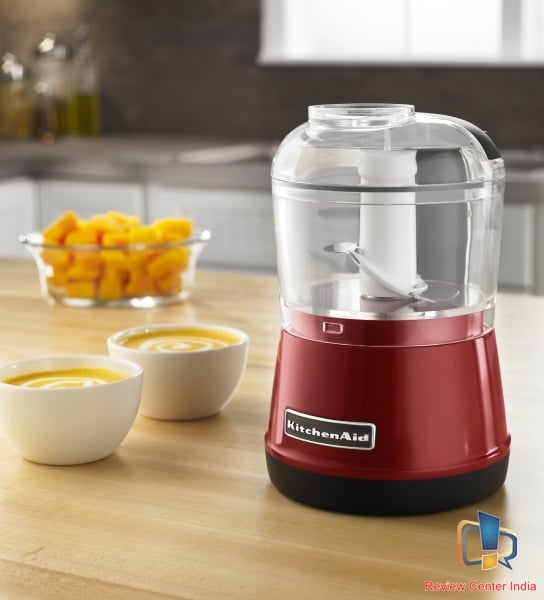 The essential culinary tool that gives you everything you need to expand your creativity is the KitchenAid Food Chopper. It comes with 3.5 cup BPA free bowl, domed lid with wet ingredient adder and operates at 2 speeds to chop and puree. The chopper is designed for an easy one hand operation and is available in 4 different colours.
Price: INR 4,990 (inclusive of taxes)
KitchenAid Tea Kettles
Quickly prepare and serve seasonal drinks, delicious soups, or hot cereals in style using this well-crafted porcelain enamel kettle with attractive handle. And a graceful contoured profile lends an ornate touch to this emblem of hearth and home. Not all colors are available to buy online i guess at this moment, but here are the color choices available: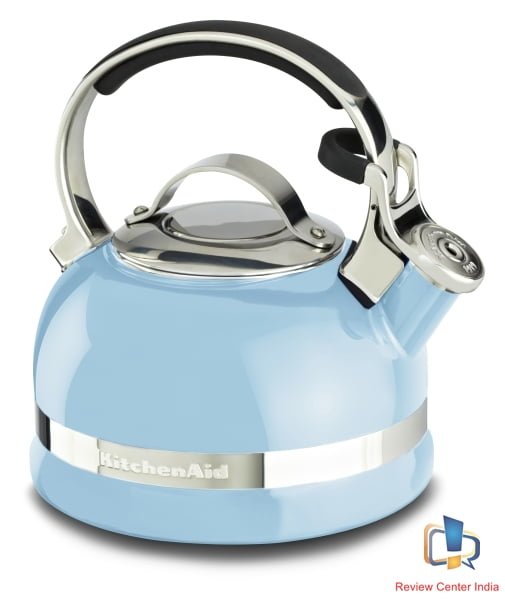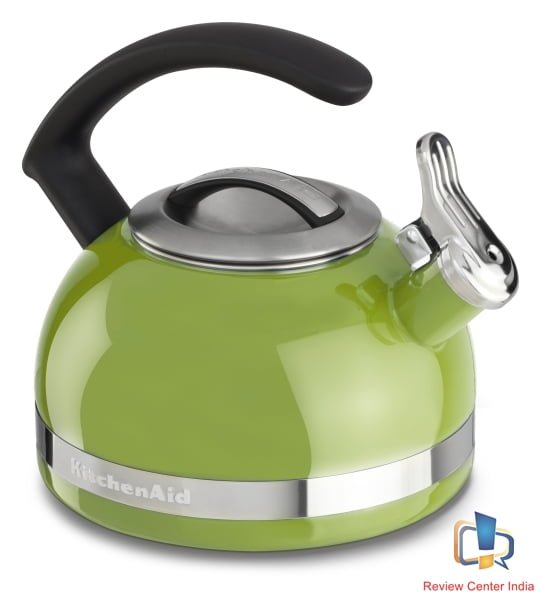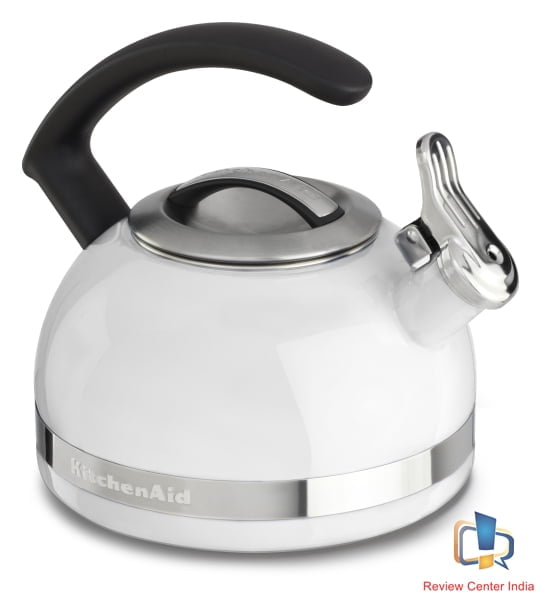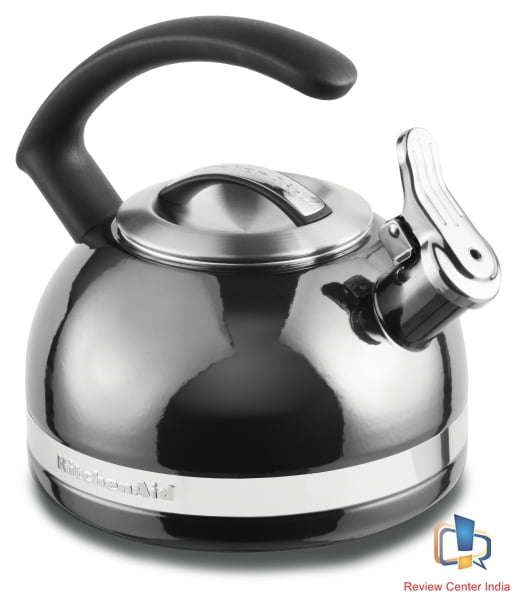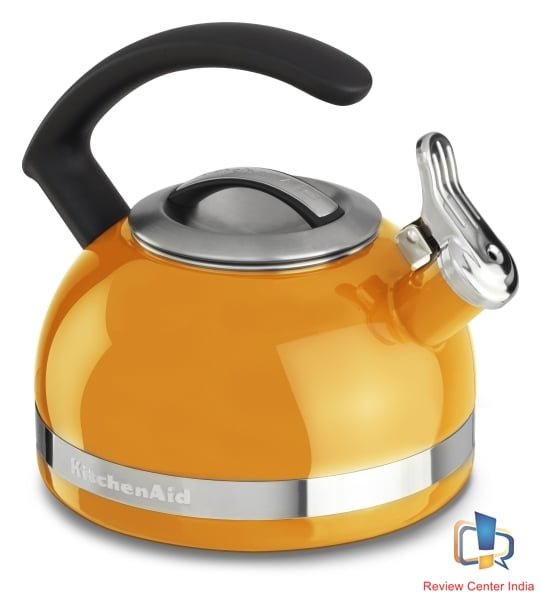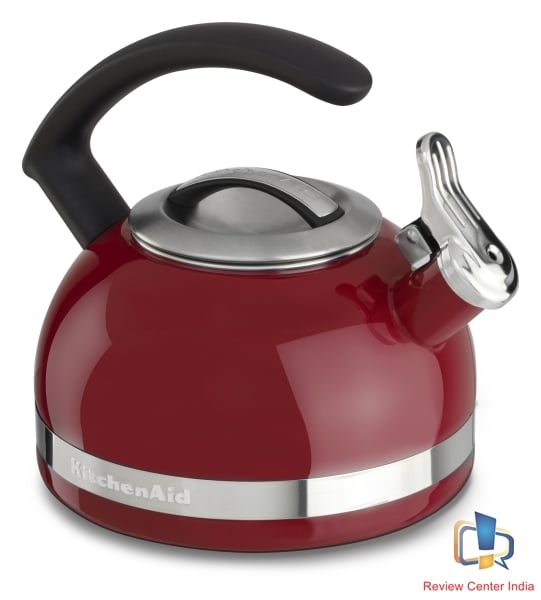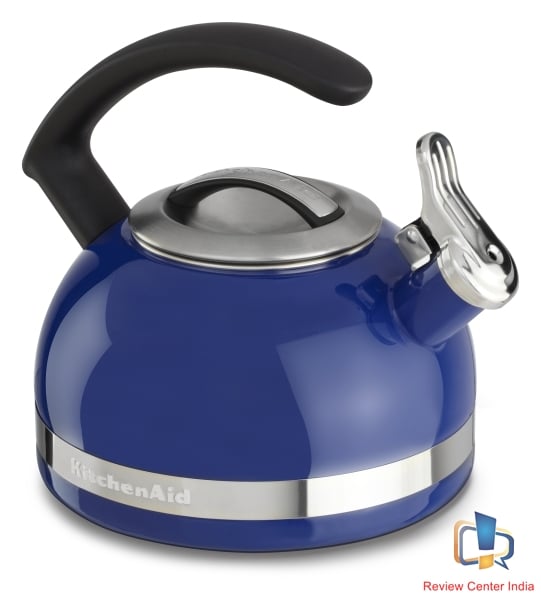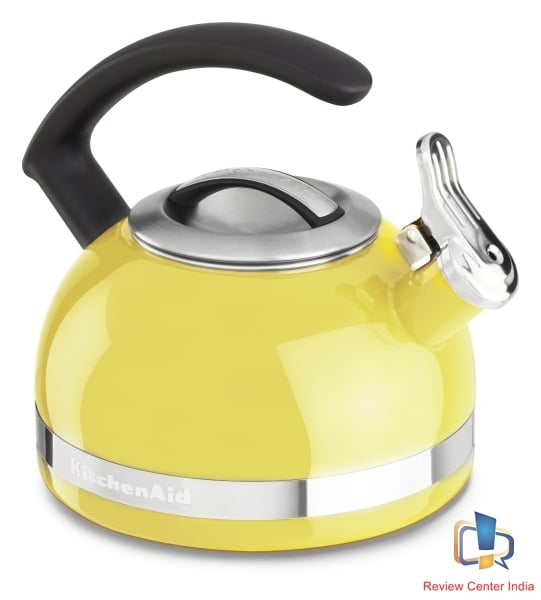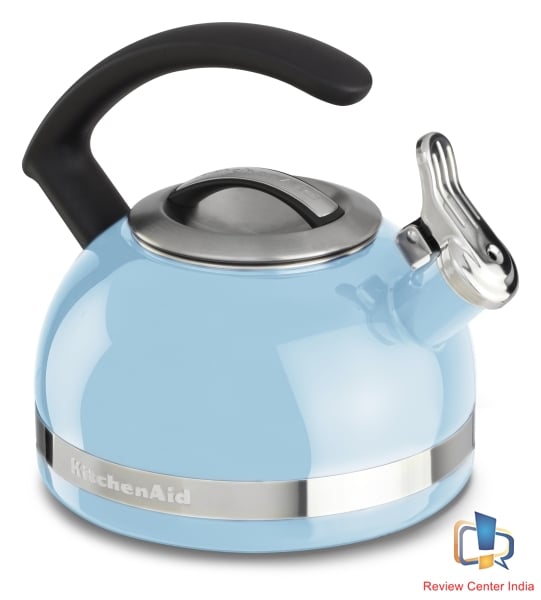 Non Electric Products
KitchenAid will offer 3 premium quality options in cookware – Hard Anodized Aluminum, High Performance Stainless Steel and Tri-Ply Copper Induction Clad. The cookware range starts from INR 22,990 and goes up to INR 44,990 and makes for a perfect cooking experience for anything you want to make. The non-electric kettles add a dash of colour in the room and are great gifts for loved ones.