Do you want to become a professional baker and start a Home Bakery? 
The first step in your journey to start a home bakery is to learn the skills of a professional chef. 
This is where baking institutes come in. In a baking class, you will learn how to bake the most beloved cakes, bread, pastries, buns, waffles, and other baked delights. Not just that, baking classes also teach you how to start a bakery and get more customers. 
But the question arises – How do I find the most suitable baking class to open a Home Bakery in Delhi? 
Well, in this article, here's everything that we're going to cover:
How To Choose The Right Baking School?
Best Baking Classes in Delhi
How to Start a HomeBakery
Things you need to know Before Starting a Home Bakery?
How To Get Started?

 
By now you understand why you need to join a baking class to start a home bakery. So here is how you can find the best baking classes for yourself.
How To Choose The Right Baking School?
When it comes to choosing a baking school, make sure that you read the reviews online. If possible, try and speak with a former student of various schools. 
Another thing to keep in mind is that your ideal baking school should have a modern baking kitchen. After all, this is where you will learn to bake like a professional chef. Make sure that the kitchen is spacious with proper safety regulations and equipped with high-class facilities. We recommend that you speak with School officials to learn more about the learning environment. 
Another important factor is that you should not sacrifice a good school because of its location. Do not choose an awful school just because it is in your vicinity. It does not matter if you will have to commute for your classes, this is your future we're talking about. Prioritize education standards over your comfort. 
Lastly, you should check for prices to join any particular baking institute. Keep in mind, the best schools usually have a higher fee but in the long run, it is worth every penny if you're planning to make a career out of it, which in your case is a brand-new Home Bakery.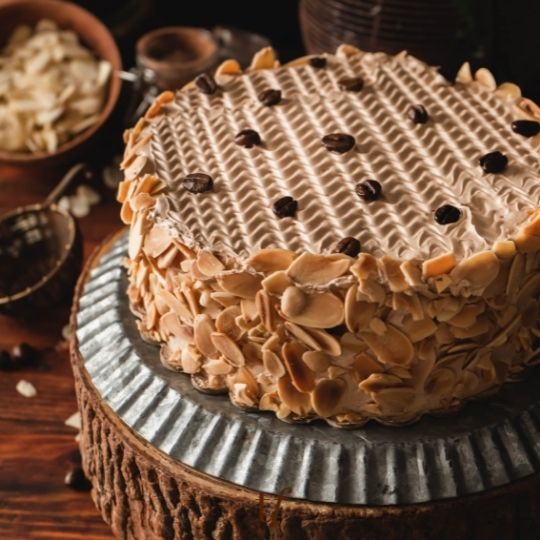 How To Choose The Right Baking Course?
You also need to choose the right baking course for yourself. Baking schools have dozens of courses that are designed to teach different aspects of professional baking.
In your case, you should be looking for a course that will help you start a Home Bakery. If you're confused, simply give the school representative a call and share with them why you want to join their baking classes. And they will guide you with a proper course. 
We understand how complicated it might be for you to find the best baking classes. That's why, as a bonus, we are sharing with you our number one pick for the Best Baking School that will help you to Start a Home Bakery in just 6 months – Truffle Nation Baking Schools. 
For everything that we have mentioned above and more, Truffle Nation is our first recommendation for aspiring bakery owners. 
Here's why we love Truffle Nation so much.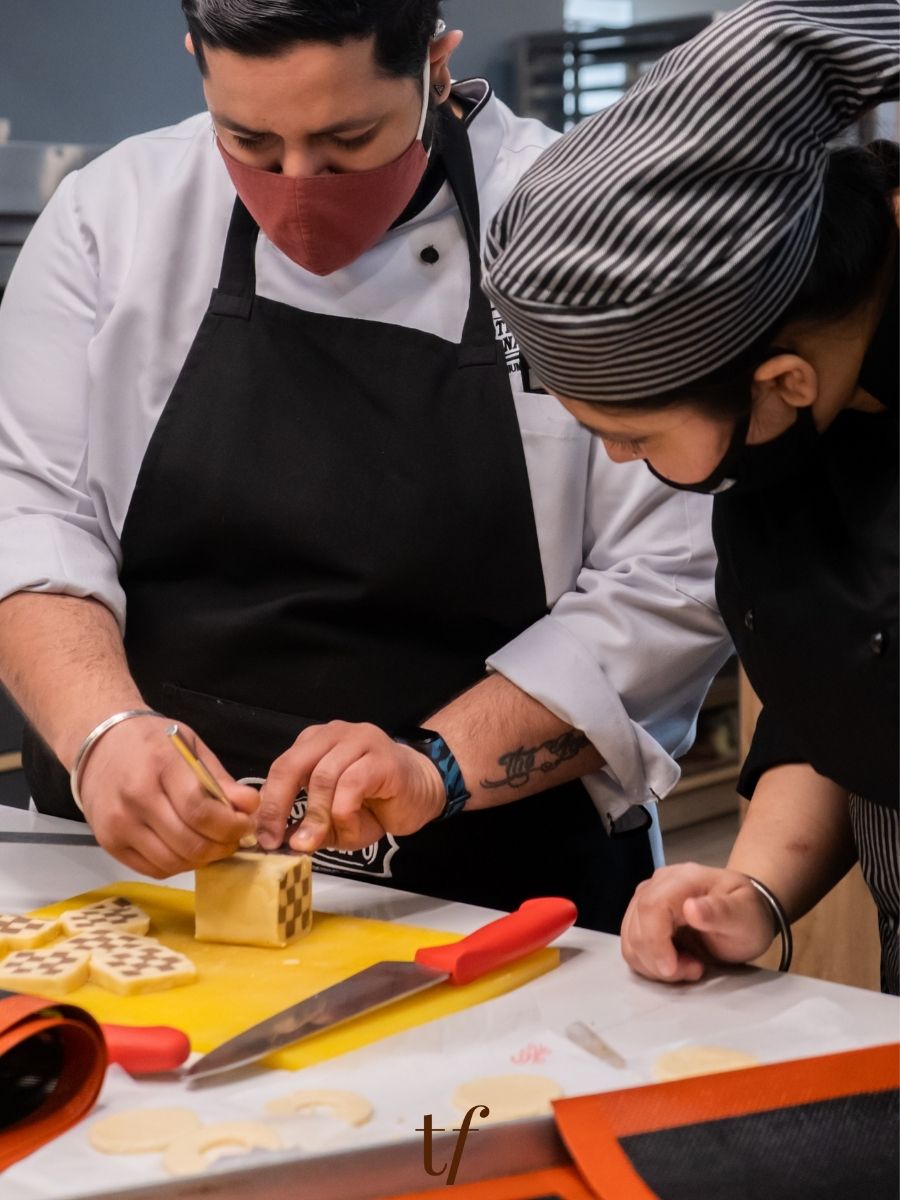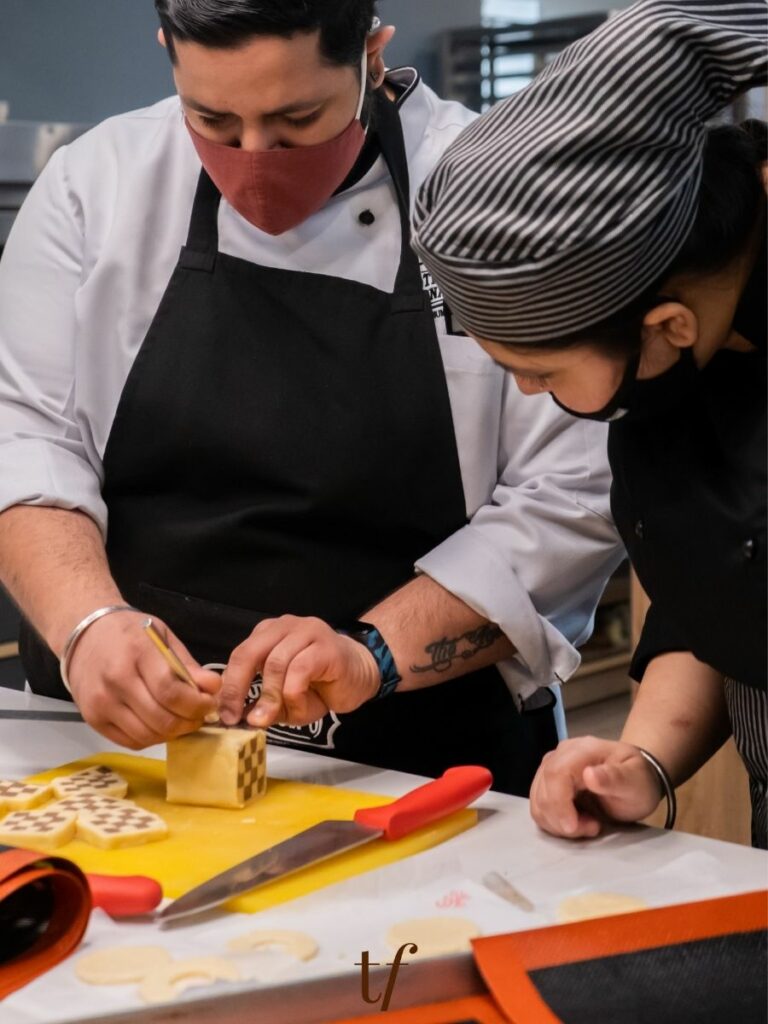 Why You Should Join Truffle Nation?
TruffleNation has a highly-rated baking course that is exclusively for aspiring home bakery owners. When we talked to their former students, they had nothing but words of praise and appreciation for Truffle Nation Baking School.
Here's why we strongly recommend TruffleNation: 
1) Eggless Recipes 
Truffle Nation gives you two recipes for every baked product: 
One using eggs.

 

One without using eggs.
2) 4:1 Students To Chef Ratio 
To ensure that every student gets personalized supervision from an expert chef, Truffle Nation maintains a strict 4:1 students to chef ratio.
3) 100% Hands-On Training 
The classes are hosted in Truffle Nation's modern kitchens. Here, you do not only learn theory but you get to practice baking in each session.
4) Personal Branding & Marketing Sessions 
This comes in handy for aspiring Home Bakery owners because to launch a new bakery, you will need branding and marketing strategies to establish yourself and attract more customers. 
Truffle Nation has a team of highly experienced marketing experts who know the total ins and outs of the baking industry. They have been instrumental in the success of Truffle Nation's former students.
5) Successful Former Students
There is enough social proof to back up the fact that Truffle Nation is the best baking institute in Delhi. In just a few years, they have seen a number of their former students start successful bakeries and cafes all across the nation.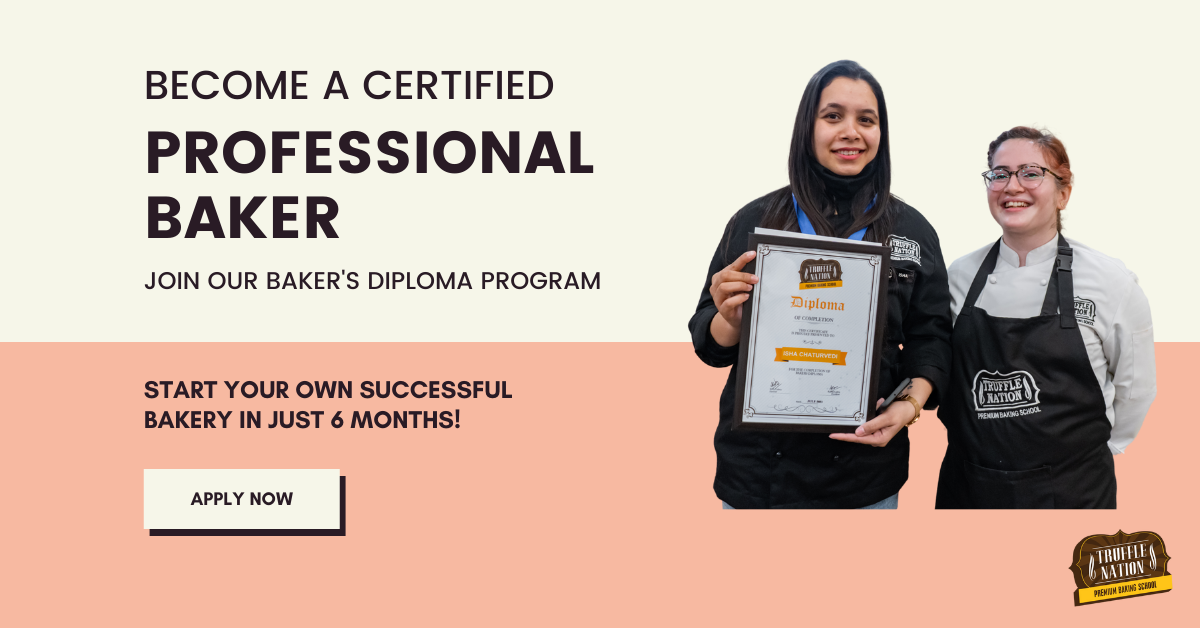 How To Enroll? 
If you're willing to join TruffleNation Baking School and take the first step toward the success of your Home Bakery, here is how you can enroll.
A new batch is starting in 4 weeks but the number of enrolments will be limited. 
The enrolments are currently open. 
If you want to learn more about the diploma course, visit their website on TruffleNation.com.  
You can also drop them a message at 9971127210 on WhatsApp. 
But hurry, their batches get filled real quick. Don't let your chance to start the home bakery of your dreams slip away. 
How To Start A Home Bakery Even If You Don't Know How To Bake
To start a home bakery, you must master the foundational baking skills. To learn those skills, you require a little outside help from an expert chef. For that, you've two options – either you can learn on your own with the help of online tutorials and blogs or you can join a baking school.
The problem with learning on your own is that you do not have the right equipment and you do not know how to operate the various tools. Furthermore, there is no in-person training that any expert can offer you from online blogs.
Also, there is a lot of misinformation out there, and more often than not, your efforts and time spent learning from online videos and blogs go in vain. You will never know what you're doing wrong as there is no one to assess you. This method of learning is only suitable for hobby bakers.
Whereas, in a baking class, you get to learn and bake in the well-equipped kitchens of the school. You have experienced tutors showing you how to bake and you get their real-life supervision while learning the advanced level baking skills.
Here's why you must join a baking class if you want to become a professional chef start a Home Bakery:
Practical Learning Approach
When you join a baking school, you will get to bake in School kitchens right in front of an expert chef. You will be guided at every step. This way you will not only learn the theory but get to practice baking at the same time.
Professional Learning Environment
Baking classes have certified tutors on board who know everything about the art and science behind baking. Learning from a baking school will help you become a professional chef in just a few months.
Extensive Step-By-Step Approach To Learning
To start a Home Bakery, you don't just need to know how to bake but also how to operate a bakery business. In baking classes, the industry experts first teach you the skill to become a professional chef.
Later, they guide you about how the various aspects of the baking industry function. They guide you about the various required licenses, permits, and certifications that you will require to start a bakery.
Furthermore, you can get in touch with the alumni and learn from them how they started their home bakery after the competition of baking classes.
What Should You Know Before Starting A Home Bakery?
Now that you understand how a baking class will help you get ready to start your home bakery. Here are a few things that you should know as an aspiring Home Bakery owner.
Know Your Budget
Firstly, you will need to plan your budget to start a home bakery. While planning the budget, you will need to consider the following costs:
The cost to become a certified baker.
The cost to get the required licenses and permits to open a house bakery.
The cost to buy the required baking equipment for your home kitchen.
The cost to re-decorate your kitchen to make proper space for baking for bulk orders.
Other than these basic expenses, your budget might stretch a little for additional investments such as an opening party that you might want to throw or a marketing plan for your home bakery.
Considering overall costs, you will require anywhere between 5 to 8 Lakhs INR to open the Home Bakery of your dreams.
Get Certified
While it's optional to become a certified baker upon the completion of your baking classes, we highly recommend you to go for renowned certifications.
After you've mastered the skills of baking and have the expertise of a professional chef, it is always a good idea to test your knowledge with a certification exam to examine whether you're absolutely ready for the next step which is to set up your home bakery.
Get The Required Licenses
To run a home bakery in India, you will require the following government licenses and permits:
FSSAI License
Health Permit
GST Registration
FBA License
Bakery Permit
Fire Safety License.
Explore Your Baking Style
Another reason why joining a baking class is of utmost importance to become a home baker is to explore a unique baking style.
As the owner and chef of your bakery, you must be skilled enough to play around with recipes and add your unique touch to the finished products.
Plan A Grand Opening
Finally, to truly get your close friends and family involved in the success journey of your Home Bakery, consider throwing an opening party.
Prepare the appropriate quantity of your best-loved cakes, macarons, chocolate sculptures, and other baked goods that you're planning to include in your menu, and serve with love and purpose.
Alright, now you know pretty much everything about how to start a home bakery upon completion of your baking classes.
But there is one thing still left unanswered i.e. how to find the best classes in Delhi that are suitable for your requirements. Let's deep dive into it.
We hope that this article meets all your queries regarding baking classes to start a home bakery.