Luminous Power Technologies, the leading power backup & home electrical brand in India, announced the iCon 1100 inverter today. iCon 1100 is India's first inverter that doesn't just look elegant but provides many features while adding convenience and safety to every household. Luminous iCon 1100 is the first inverter in India that offers a dedicated storage space of battery that can be accessed very easily.
Speaking about the launch, Amit Shukla, Sr. Vice President & Head (Power Solutions Business), Luminous Power Technologies said, "With innovative & native R&D, Luminous is proud to launch ICON inverter which is thoughtfully designed keeping the consumer-centric approach in mind. There is a growing demand for Inverters due to WFH transition and we provide smart solutions to every consumer at the most cost-effective prices, supported by excellent customer service."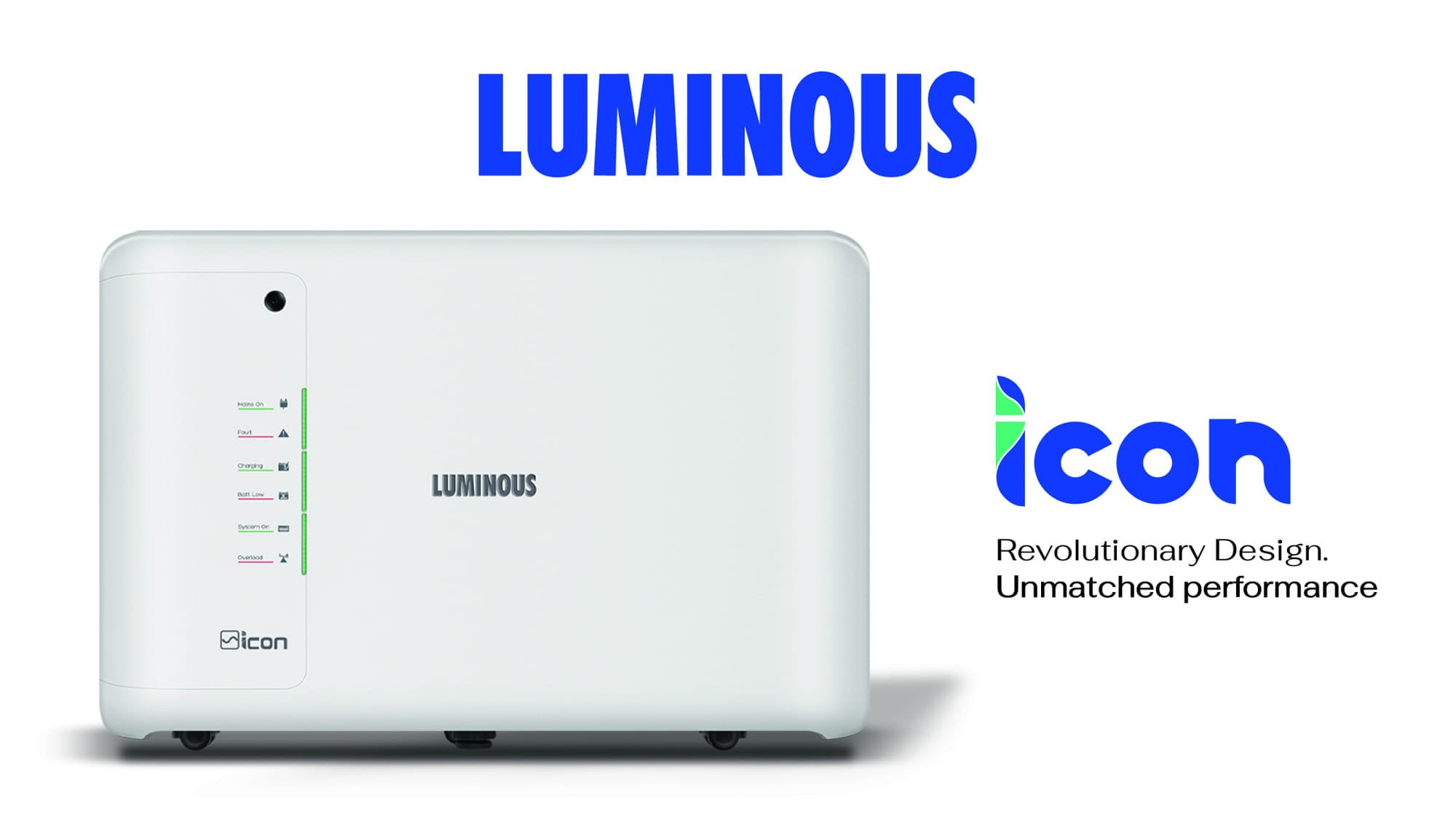 Luminous iCon 1100 has a dedicated enclosure to fit the battery, compatible with Tall Tubular Battery (TTB) between 150Ah 220Ah. The battery can be connected inside, and once it is connected, the iCon 1100 acts as a single unit with no wires hanging outside the enclosure. It makes the iCon 1100 a must for households with pets and children.
iCon 1100 comes with a 900 VA rating with pure sine wave output which serves as a substitute for the grid power when it fails. The unit has wheels at the bottom, and users can push it around like a trolley. The panel on top is detachable, making it easy for users to fill battery water without moving the trolley. It also helps to reduce the acid spillage in comparison with the existing inverter battery sets.
The iCon 1100 is designed with curved edges that look elegant, and it blends with the environment in a room very well. The six indicators complement the modern and minimal look. The company has claimed that the iCon 1100, along with a battery, costs just 10% higher when compared to a regular inverter paired with a battery and trolley. 
The new iCon 1100, priced between ₹8500 and ₹9500, is available for purchase via direct sales and authorized partners along with Amazon India.