Premium Smartphone maker iQOO has today announced its partnership with BMW M Motorsport in the Deutsche Tourenwagen Masters (DTM). iQOO is known for its high-performance smartphones with a premium design and build, and with this partnership with BMW M Motorsport, the brand has made a statement about itself.
BMW M Motorsport is a legend in DTM events, always in pursuit of speed and performance, which coincides with iQOO's brand concept of 'I Quest On and On' for perfect performance and breakthrough innovation.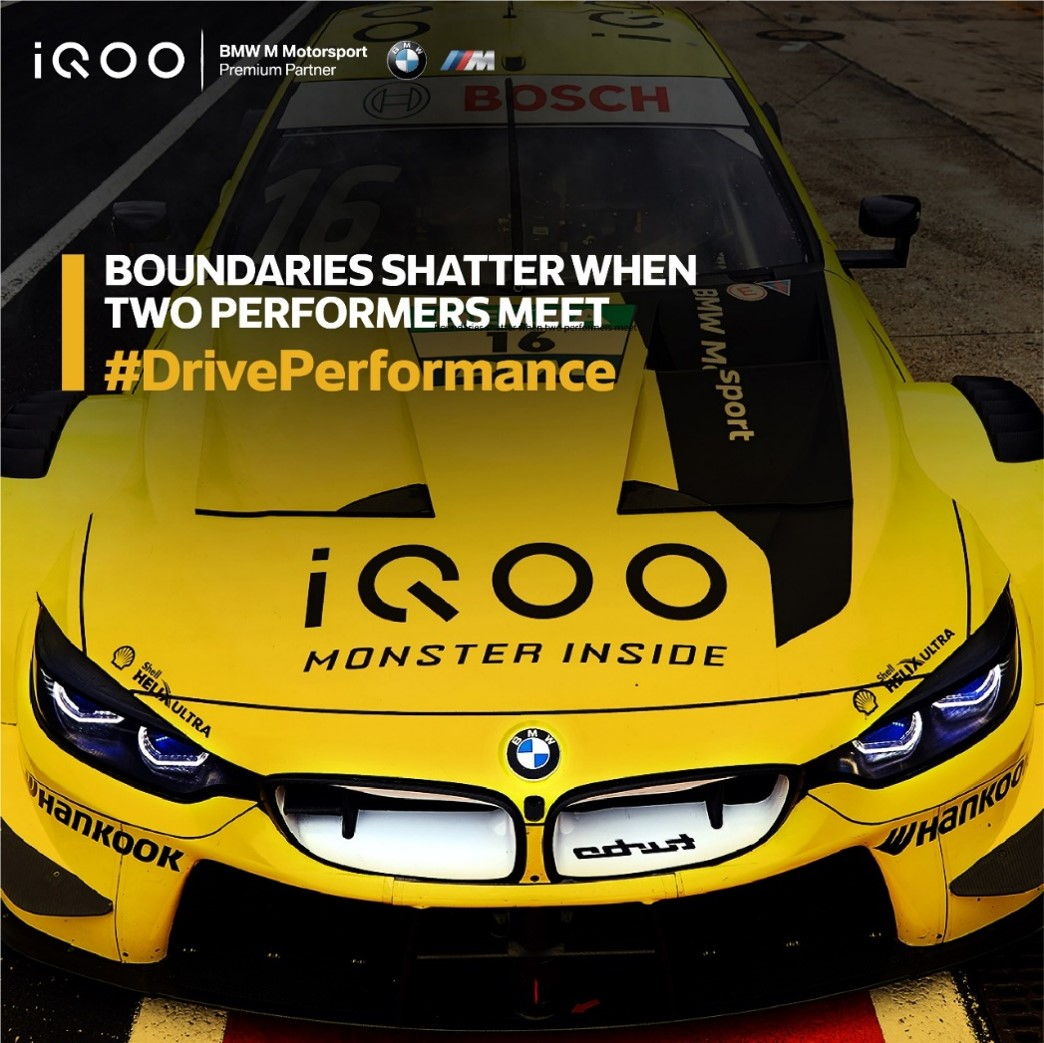 Commenting on this new partnership, Gagan Arora, Director-iQOO India, said, "iQOO's monster performance spirit will ignite a worldwide passion for ultra-performance technology. iQOO phones are built for consumers with a need for speed, who are naturally inclined toward superior performance. As a Premium Partner, this is a momentous opportunity for our brand. We can't wait to demonstrate iQOO's high performance to the world." While BMW Group Motorsport Director Jens Marquardt added, "Technology and innovation are what drive us, and these are the values that also stand for iQOO. This is the perfect basis for a successful partnership. We are very happy to welcome iQOO as a new Premium Partner on board, and all the more so in the unusual and difficult times that we are currently experiencing worldwide and also in motorsport. In addition, the iQOO BMW M4 DTM looks great!"
DTM Season started on the first weekend of August and since then BMW M Motorsport's Driver Timo Glock has already contested four races in the iQOO BMW M4 DTM at Spa-Francorchamps (BEL) and at the Lausitzring (GER).
To celebrate this partnership, IQOO has launched the all-new iQOO 5 Pro BMW Edition with killer hardware and a battery that can get fully charged from 0-100% in fifteen minutes, thanks to 120W fast charging. Apart from that, the phone comes with a periscope camera and much more. As iQOO India has also announced its partnership, speculations are there regarding the launch of the iQOO 5 Pro in India soon.