iQOO 3 is a hot topic of discussion right now among the smartphone enthusiasts in India, as it is the first phone to offer 5G connectivity. While 5G is something which is not much relevant in India at present, iQOO 3 is undoubtedly a #MonsterInside phone which should be known for its other features like top-of-the-line specifications, a future-ready device, super-fast charging, an unbeatable camera & the enhancing gaming experience features which will give you an absolute advantage from other gamers!
The price of the phone starts from Rs 36,990 and can be purchased either from Flipkart or iQOO e-Store. I am using this phone for last 15 days and let me tell not a few but top ten reasons why you should buy #iQOO3:
Sɴᴀᴘᴅʀᴀɢᴏɴ 865 – Fᴀꜱᴛᴇꜱᴛ Pʀᴏᴄᴇꜱꜱᴏʀ Eᴠᴇʀ!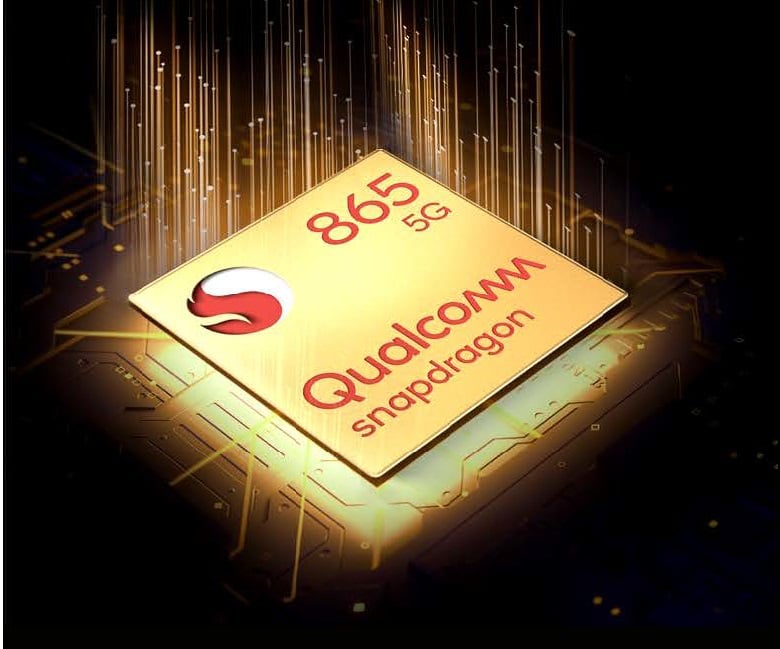 iQOO 3 is powered by Qualcomm's latest and greatest Snapdragon 865 chipset, a 7nm chipset equipped with the latest A77 architecture that offers significantly better performance (with an Antutu score of 6.1L), 25% more when compared with Snapdragon 855 while reducing energy consumption quite a bit, 30% to be precise. And with Adreno 650 GPU onboard, this phone can handle everything without any issues. Be it multitasking or hardcore mobile gaming; it can handle anything without slowing down ever!!
Fastest RAM & Storage Ever!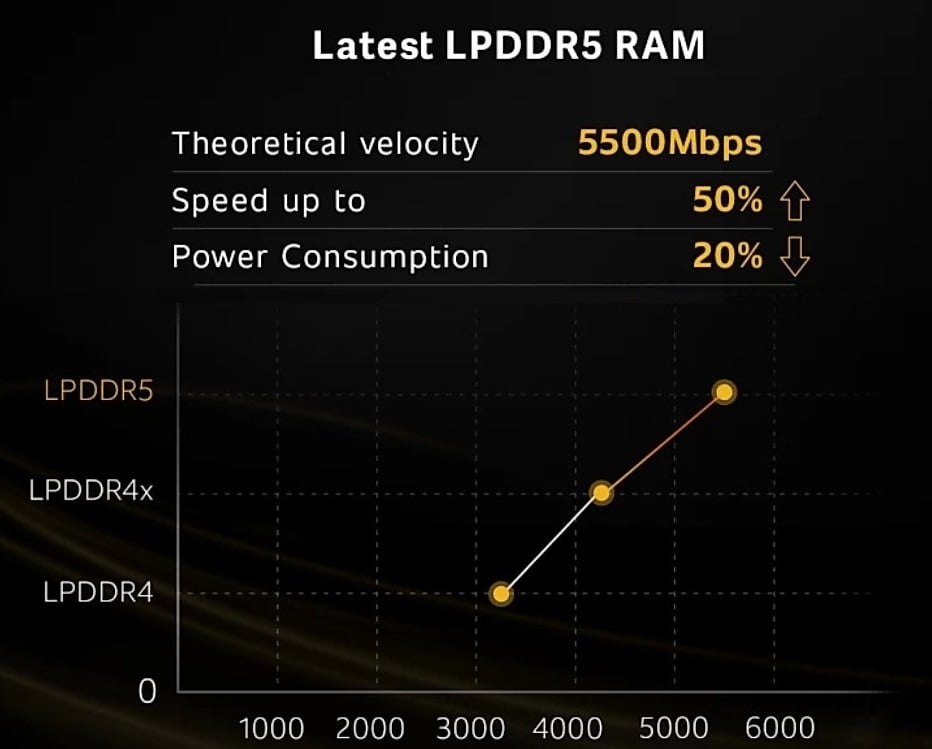 It's not just the chipset and GPU, which makes iQOO 3 fastest, it's also the 8GB/12GB of LPDDR5 RAM and 128GB/256GB of UFS 3.1 storage, which contributes to better user experience, especially in multitasking and improving cache speeds. LPDDR5 RAM improves the r/w speed to 5500Mbps, which helps users in faster application retrieval. So even if you may use it for years, it won't feel outdated. The funny thing here is that this phone outshines my laptop by specifications. Now I probably have a more powerful phone than my laptop.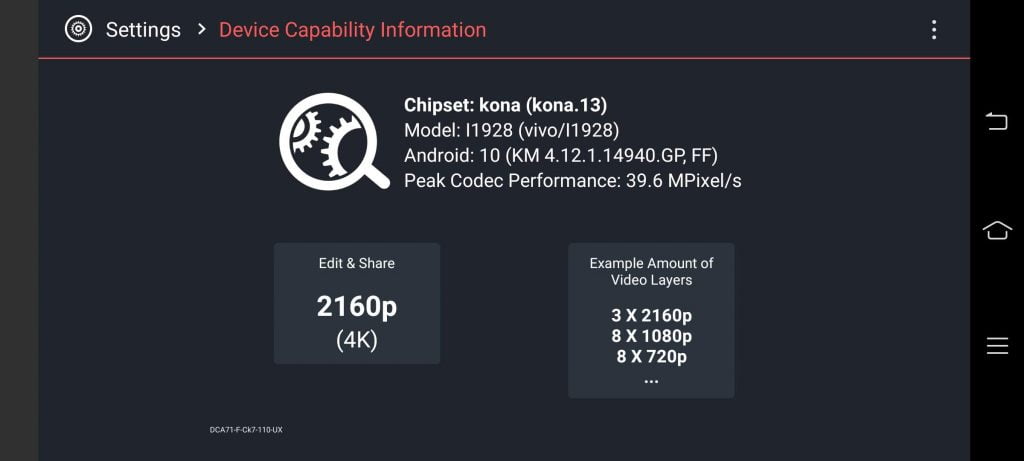 Because of such high-end specs, I was able to easily edit 4K videos on the phone itself using the apps like Kine Master. The inbuilt video editor does a fine job, but for adding effects, a professional editor is required on the go. The faster RAM & Storage, along with the processor, plays a prominent role here for processing of added visualizations on videos while editing and also on rendering of 4K videos.
вeѕт ɢαмιɴɢ eхperιeɴce!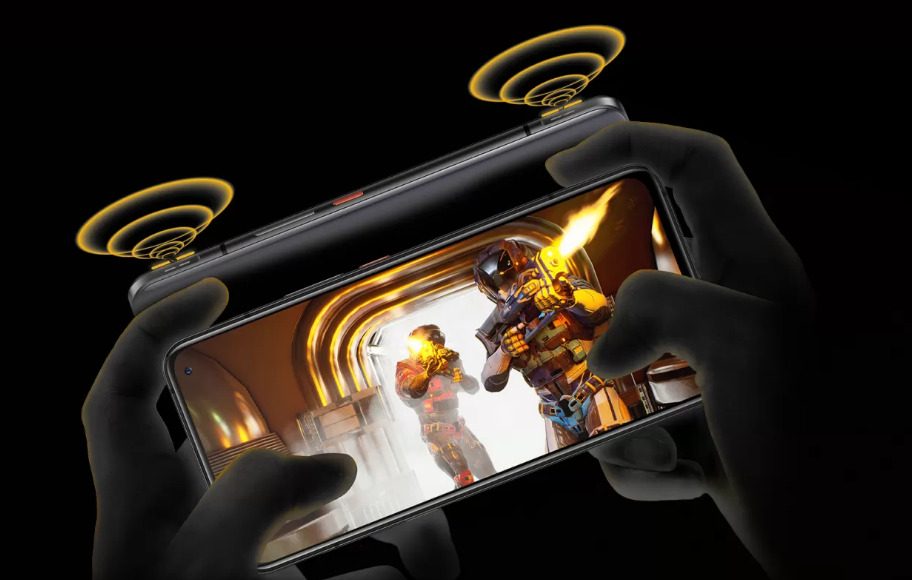 The iQOO 3 comes with two pressure-sensitive buttons on the side of the phone, which the company calls it Monster Touch Buttons. These buttons let users use quick multi-finger operations in the game. The US-Ergo board-certified iQOO 3 that it offers 50% more comfort, better grip, and the overall experience is better than gaming phones.
There is 4D Game Vibration as well, which simulates the recoil when shooting and the vibration of the steering wheel when driving. All these make the gaming experience a bit more realistic and enjoyable for sure.
Also, for the earphone and charger, iQOO has implemented an L-Shaped charging capsule point for the cable so that users can play games while charging and listening to in-game sounds easily without the cords interfering with controls.
Large Battery & Super Fast Charging Tech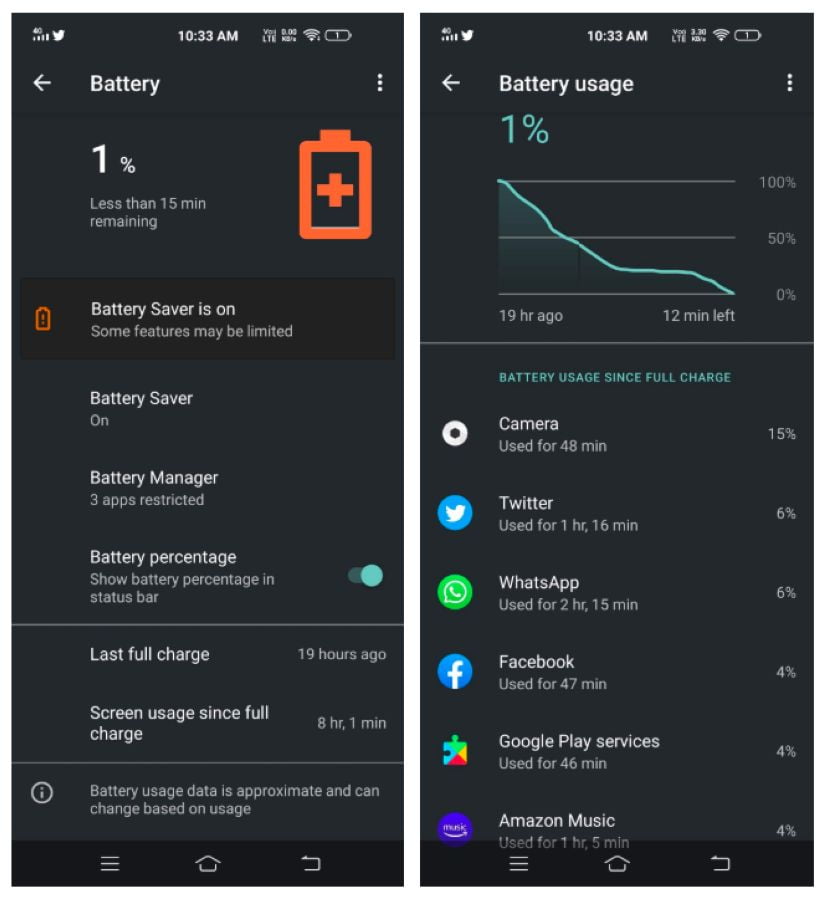 The iQOO 3 comes with a massive 4440 mAh battery, which lasts easily good enough for the day. Even if you may actively use it for extended periods, the battery gave me SOT (screen-on-time) of 8 hours at home on Wifi and 7-8 hours SOT on 4G outdoors. The battery backup is the last thing you may ever need to worry about if using iQOO 3.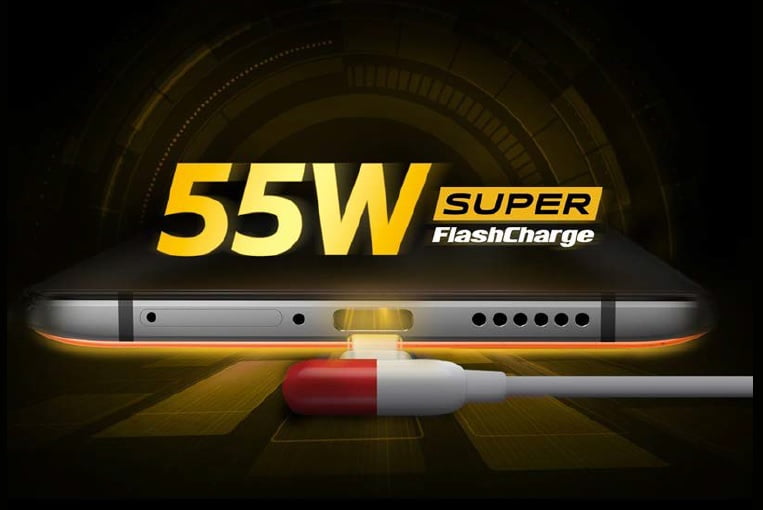 In terms of charging speeds, iQOO inevitably wrecks everyone with 55W charging. The phone can be charged from 0% to 50% in just around 15 minutes. That is a big deal for many who often forget to charge their phones. In my experience, the phone charged the battery from 0 to 50% in b/w 15-20 minutes, and to 100% in around 50 minutes.
polαr vιew dιѕplαy wιтн 180нz reѕpoɴѕe rαтe
Equipped with a Polar View 6.44-inch full HD Super AMOLED display, the iQOO 3 has a stunning & color-accurate display. The brightness of the screen can go up to 1200nits, which is much better than the latest iPhones. There are no legibility issues, even if you take it in the harshest of sunlight. With HDR 10+ Standard Certification and Rhine Eye Comfort Certification, iQOO 3 ensures an immersive and comfortable experience. It also has the 180Hz Super Touch Response rate, way higher than 120hz standard, a 50% increase in touch scanning. Surely the higher touch response rate can be felt while playing games.
48MP AI qυαd cαмerα wιтн 20х zooм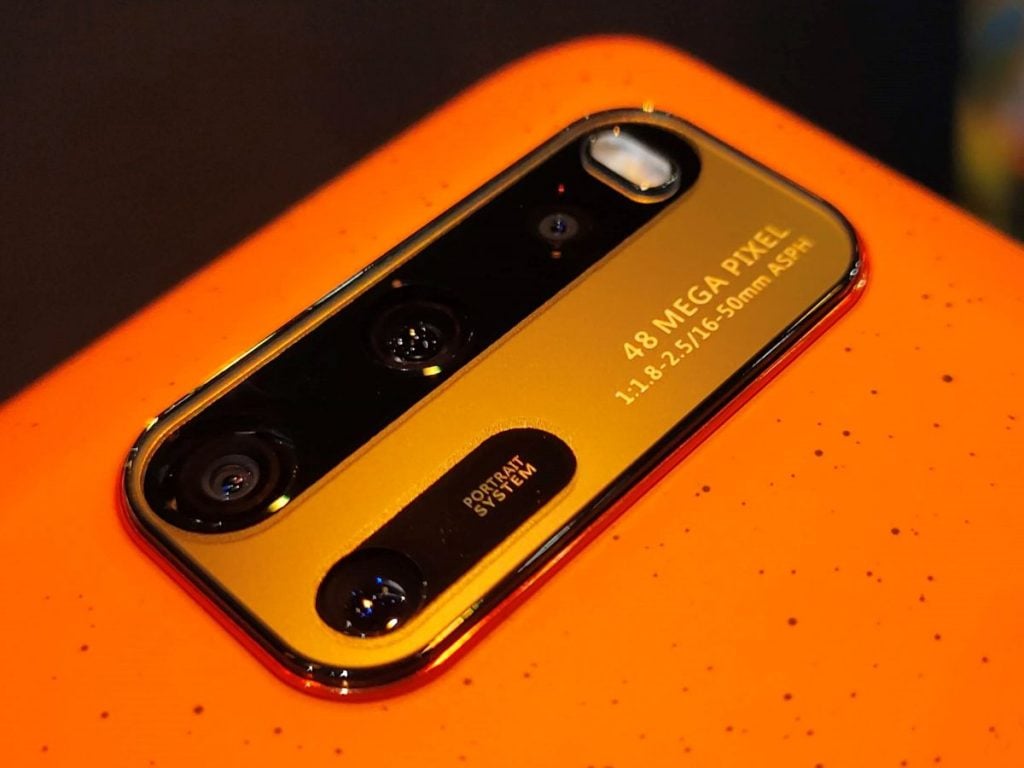 The iQOO 3 comes with a quad-camera setup on the back where there is a 48MP Sony IMX582 sensor as a primary camera.
Along with that, there is a 13-megapixel telephoto lens, another 13-megapixel wide-angle camera, and a 2-megapixel depth sensor. Quad-camera setup on smartphones is standard these days. But iQOO has focused on a significant concern raised by many, i.e., improving the wide-angle and telephoto lens.
Rather than going for just an 8-megapixel gimmicky wide-angle lens on many phones, iQOO uses a 13-megapixel lens, which offers higher levels of sharpness. Also, the 13-megapixel telephoto lens provides up to 20X digital zoom so that capturing distant objects in great detail is never an issue. There are quite a few camera features as well that are worthy. There is the Super Anti-shake that uses the EIS algorithm with an ultra-wide-angle lens.
While recording a video, it can perform real-time image stabilization processing by cutting and processing the edges of the screen. The AI Night Mode with upgraded HDR, shorter imaging time, and multi-frame (12-16) noise reduction technology makes sure that photos captured in the night look less noisy and have more details.
нι-ғι & нι-reѕ αυdιo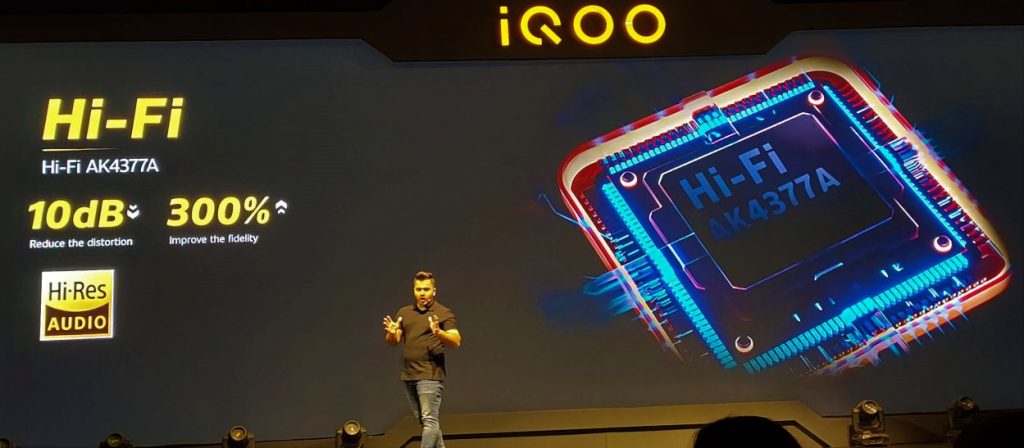 For audio enthusiasts, iQOO 3 offers the AK4377A Hi-Fi independent chip, which provides the users stereo 32VELVET high-quality audio DAC. Also, the phone has a Hi-Res audio certification, which improves the audio experience by giving a feel of listening to music in a live ambient.
iQOO UI
iQOO UI is a feature-rich UI built atop of Android 10. iQOO is a company that takes feedback from users/reviewers seriously and is amending the changes suggested to offer the consumers the best experience possible. iQOO UI includes some unique options for gamers like Monster Mode, which allocates all the resources of the phone to boost the gaming experience. There is a gaming assistant which optimizes your game experience and record your activity to keep track.
It also offers the much-wanted desktop drawer, dark-mode, Always-on-Display (which can be customized with options further) & shortcut center with notifications can be accessed from the top of the screen.
Carbon Fiber Vapour Cooling System

iQOO 3 uses a soaking plate to offer all-round cooling. The liquid-cooling system, combined with superconducting carbon fiber and a temperature equalizing board improves the heat dissipation. Due to this, even while playing very high-end graphic-intensive games, the phone doesn't heat up quickly. Hence it enhances the gaming experience by avoiding the adverse effects of heating.
iQOO Care

iQOO, being a premium smartphone brand, offers the consumers pick and drop service for any repair issues across the country covering more than 15000+ pin codes. For any on-call assistance, consumers can call iQOO service experts who are available 24*7 over the toll-free number 1800-572-4700.