Although there are many brands which sell water heaters now in the Indian market, not all brands sell a quality water heater with a long shelf life and offer all safety measures as one must include in the water heaters. Along with that, not all sell on a fair pricing standard and not all are good in after-sales services even when water heaters hardly require any maintenance in years. The below-given list is a carefully selected best brands in India for water heaters only!
Top 6 Best Water Heater Brands in India
AO Smith Water Heater/Geysers
AO Smith is one of the oldest and respected brands in water heaters offering good quality products. Although the brand doesn't have a long history in the Indian market, still the brand

has managed to create a good presence for themselves. Regarding the pricing, their products are a bit on the expensive side, however, their products do complete justice with the price tags. AO Smith water heaters are technologically advanced and have been designed keeping in mind the Indian consumers' needs. They carry a wide range of storage and instant water heaters in a variety of designs and with consumer-friendly features. AO Smith water heaters come in the range of 3 to 5-star rating, hence if you are buying one, do keep an eye on star ratings. AO Smith offers 5 to 7 years warranty on the Inner container (tank) and up to 2 years warranty on the whole product. After sales services by the brand is quite good.
Orient Electric Water Heater/Geysers
Relatively new entrant into this segment but with a rich heritage of producing quality long lasting products, Orient Electric offers a wide range of 5-star rated water heaters catering to every space and need with capacities varying from 1 to 50 liters in Instant, Storage and Gas water heater categories.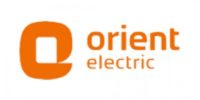 We especially liked their consumer-focused, distinctively designed 15 & 25lts Enamour water heater which comes with Ultra Diamond Enamour glass-lined tank and Whirlflow technology that ensures 20% more hot water so that each member of a large family get hot water without having to wait for the geyser to reheat water, unlike conventional water heaters. These glass-lined models perform well for years even with inconsistent municipal water quality with high salt contents. Their 1 & 3 liters Aura Plus Instant water heater is a model to vouch for if you're looking for an Instant heating solution with great features and competitive pricing. Most of the Orient water heaters are suitable for high-rise buildings as they can withstand pressure up to 8 Bar. Also, majority of the water heaters from Orient are BEE 5-star rated thus helping you save on electricity bills. The company also offers long warranties on its water heaters and most importantly, the after-sales service is also good.
Racold Water Heater/Geysers
Racold is another popular name when it comes to water heaters. The company only sells water heaters in India as of today and offers a good range of models to choose from. Racold company is a subsidiary division of Ariston, who offers worldwide water heating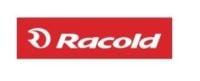 solutions. The brand has a history of around 7-8 years in the Indian market and offers Electrical, Gas and Solar water heaters. Racold focuses a lot on their product looks and we don't have any doubt about their product quality. Key features of their water heaters are high-pressure resistance, titanium enameled heating element, and elegant looks. Racold offers 5-star ratings on most of the models, up to 2 years warranty on the whole product, up to 4 years on the heating element and up to 7 years on the inner tanks. Pricing wise they're on the expensive side and after-sales services are okay.
Crompton Water Heater/Geysers
Crompton is another old name for fans and pumping solutions and since last few years, they ushered in home appliances as well via selling products like water heaters, mixer grinders and more. Speaking of water heaters, their focus primarily seems to be the

budget-conscious consumers. Most models by them offer Nano Polymer coated tanks instead of diamond or titanium glass-lined tanks to offer protection against corrosion. Crompton needs to work on aesthetics part of their water heaters as they look quite ordinary, but should we complain, NOT, as they mostly sell budget water heaters. Having said so, what we liked in particular about Crompton's storage water heaters is that all models have pressure withstanding capacity of 8 bar or more. Crompton also offers up to 7 years warranty on tank, up to 3 years warranty on Element and up to 2 years on the whole product. After sales services of the brand is good.
Bajaj Electricals Water Heater/Geysers
Bajaj Electricals is also amongst the most popular brands among consumers when it comes to water heating solutions. Bajaj sells storage, instant, and gas water heaters besides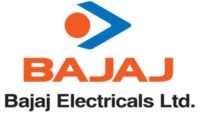 immersion rods. Most of their water heaters come with Glass-lined inner tanks and superior heating elements to facilitate faster heating. Also, Bajaj water heaters come with energy star ratings which is good for those who are always concerned about their rising water heating costs in the winters. Bajaj Electricals also offers good after sales service which is quite crucial in this category. Like others, Bajaj also offers up to 7 years warranty on tank, up to 3 years warranty on Element and up to 2 years on the whole product.
Havells Water Heater/Geysers
Havells is an old name in India when it comes to switchgear, and new when it comes to home appliances. It's been 3-4 years only since Havells started selling water heaters and since it's a popular name already, they managed to make a presence of themselves sooner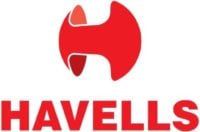 than expected. Havells offers star rated storage and instant water heaters with state-of-the-art features including the use of Feroglas technology for protection against corrosion. While pricing looks a bit on the expensive side, the features compensate for that. We especially liked their Adonia Digital storage geyser with touch panel and LED indicators, but pricing again seems a bit high. Havells is not offering gas water heaters as of now.