Let me start by asking a simple question – Who's safety you prefer more – your family or your appliances? I know the answer is obvious, right! But the main question is, how serious are you about it when it comes to taking an action. Do you know that the MCB's installed at your home only protects your appliances from overload but not the human beings from any kind of current leakage or short circuit? You must have heard some news related to incidents caused by short circuits and leading to some severe damage or did you ever took any step when sometimes your water cooler shocks you upon touching when it's running?
There's is this basic funda of electricity, what goes in, must go out. This means the amount of electricity coming to your home must be equal when going out. If there's any difference in both, that means somewhere at your home, electric current leakage is going on. Any faulty appliance or any socket which doesn't have proper earthing is leaking current somewhere which could lead to unexpected damages to the people living at home and an MCB cannot save you from that as it is unable to detect low-level leakage.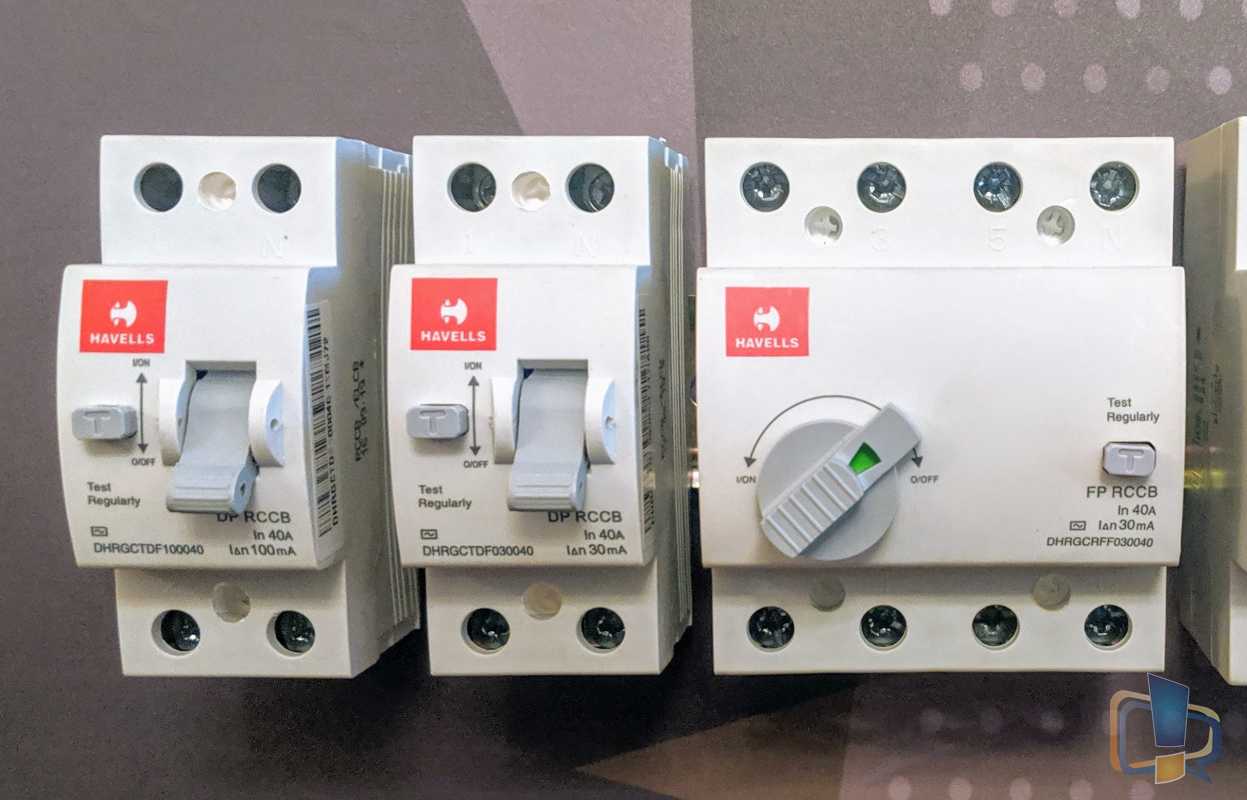 That's where ELCB/RCCB plays the important part of constantly measuring the in & out of electric current through it and as soon as it detects any variation, it disconnects the power. This not only saves human beings from any kind of electric shocks but also protects your equipment too at home/office.
Importance of ELCB/RCCB
ELCB/RCCB installation at home/office is extremely important and it plays a prominent role in ensuring human safety from current leakage. Not only we and our family members are surrounded by electrical devices all the time, but most of us also are not much aware of the hazards that come along due to the lack of proper protection not being used.
ELCB/RCCB is not a replacement of MCB.
Delhi topped the chart with the maximum number of electrical-related fatalities over the last decade. While ELCB/RCCB are available in the market in years, it's because of non-awareness and people not realizing the importance of it, it's adoption rate has been low till now. So far, only deploying MCBs has been the common practice because the local electricians fail to recommend ELCB as an important safety device. Because of the lack of ELCB/RCCB, local electricians also manages to hide their mistakes in doing proper earthing of the devices and sockets. Unless you get an ELCB/RCCB installed, you'll never know if all electrical points at your home/offices were set up with proper earthing or not.
Which ELCB/RCCB You Should Buy?
For household connection, there are two types of ELCB/RCCB devices available in the market:
2 Pole RCCB: Used at most household as most of them have single-phase connection. This model involves only a live and neutral wire connected to two ends of ELCB. The rotary switch is used to turn RCCB to ON or OFF positions. There's also a small Test button to periodically test the RCCB functionality.
4 Pole RCCB: Used at premises where 3 phase connections are involved. This one requires three-phase wires and a neutral. It also has two ends where all three-phase connections and neutral wire are connected.
ELCB/RCCB is available in different ratings and is picked depending upon the consumer requirements and also on how much sensitiveness they want to monitor.
While most electricians recommend consumers to buy 60mA or 100mA ELCB, it is recommended to install ELCB of 30mA sensitivity as the higher-rated ones would trip-less in case of variations and beats the idea of installing them at household as a safety device.
If after installation, ELCB trips frequently, find which appliance or socket is at fault by turning OFF everything and then turning ON one by one sockets & appliances to locate which one is faulty. This one time exercise would increase your safety by 100 times.
Got No Space for ELCB? Install an RCBO!
ELCB is installed before the MCB for any connection. There can be a scenario where if a consumer doesn't have any space in the electric box. In that case, they can install an RCBO (Residual Current Circuit Breaker with Overload Protection) from Havells India which is a combination of ELCB & MCB and replace the current MCB with it. It takes the same space as of an MCB & works as a replacement of both i.e ELCB & MCB.
About Partnership of Havells India with Tata Power-DDL
To ensure the safety of the consumers, Havells India and TATA Power-DDL recently signed an MoU to strengthen the distribution of electrical protection devices in North & North-Western parts of Delhi. Along with that, Havells India and TPDDL both will run extensive awareness and training programs to encourage the adoption of proper installation of the circuit protection devices i.e. ELCB and MCB.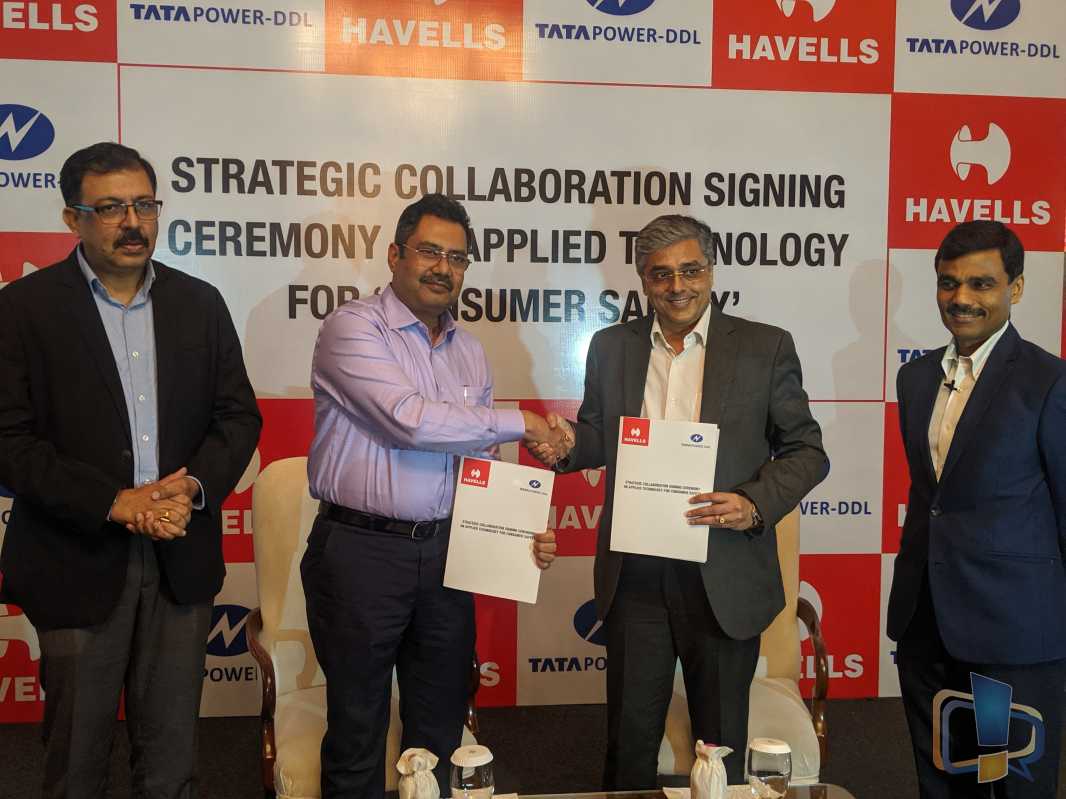 This partnership will ensure that Havells circuit protection devices i.e. Electrical Leakage Circuit Breaker (ELCB) will be made available across all Tata Power-DDL customer care centers at a subsidized price from Oct. 1, 2019, onwards. The device will have 1 year of warranty from Havells India and in case if you've Havells distribution board installed at home, the warranty of ELCB extends automatically to 6 years.
ELCB installation has been made mandatory for new connections in Delhi. If a consumer doesn't install a suitable ELCB device in their premises, TPDDL would deny the connection to be energized.
Havells India in association with TPDDL would reach out to 6000 consumers on an average applying for new connection every month along with 17 lakhs residential & industrial users of Tata Power-DDL. The primary focus of Havells India lies on human safety devices which include Residual Current Circuit Breaker (ELCB/RCCB), Socket Residual-Current Device (RCD) and Portable Residual Current Device (PRCD).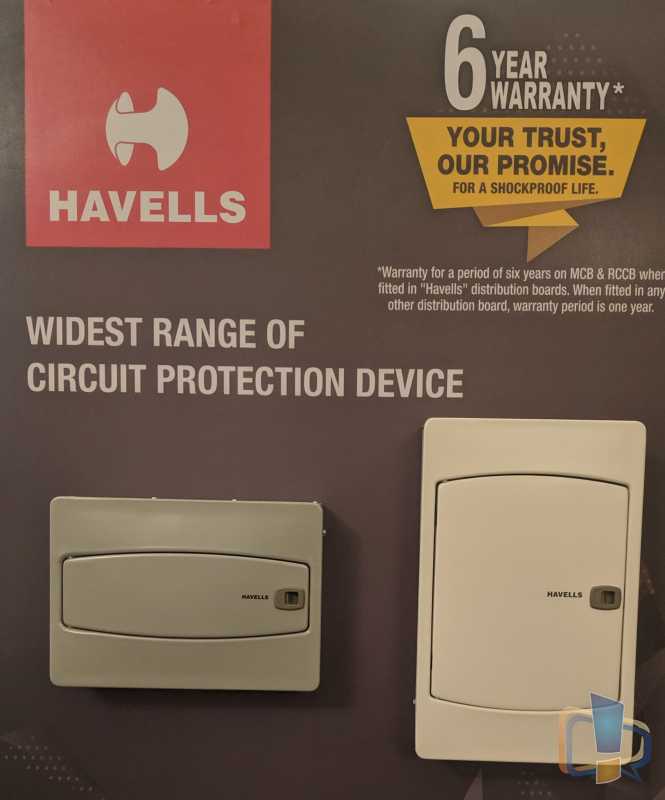 TPDDL is also working closely with the local electricians, Residential and Industrial Welfare Associations to spread awareness about various good practices for installation and usage of these safety devices. Generally, electrical problems are caused due to short-circuits, overload, current leakage & voltage fluctuations. Installation of such device such as ELCB/RCCB or even RCBO of 30mA sensitivity must be done so that no human life gets harmed from any such threats. In my opinion, our govt should make a rule asap of installation of ELCB/RCCB mandatory for existing connections too, it's for our own safety only.