Transsion Holdings, after its entry into India, has announced its after sales service solution, Carlcare in India, situated at Noida as of now and has planned 15 service stations across India by the next six months.
The exclusive Carlcare store, inaugurated today in Noida will provide after sales service to all the brands under Transsion Holdings. The list of these brands includes TECNO, Infinix, itel, Spice and Oraimo. China based company, Transsion Holdings has taken this step to strengthen its commitment to providing world class after sale services to the Indian customers.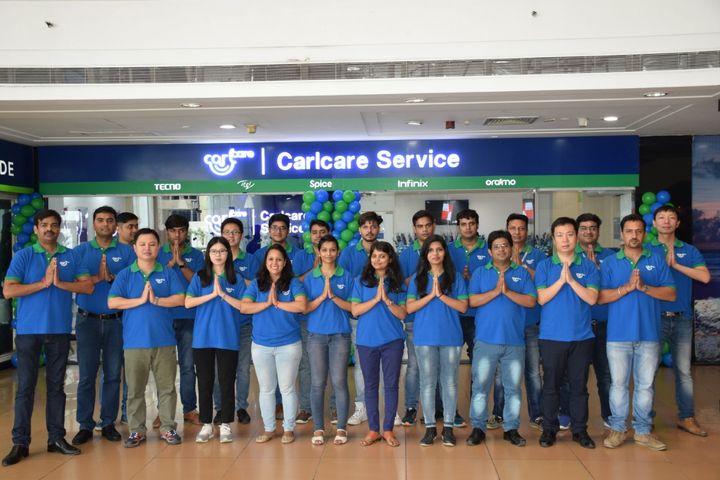 With the launch of Carlcare, the company is now offering another unique service proposition of 72-hour turnaround time across its brand portfolios which will empower the users and will make sure that customers don't have to wait a lot for any kind of issues.
The 1400 square feet store will offer a unique experience to the customers, including demo zones for all the brands under Transsion Holdings. The store situated at Noida has a dedicated team of 15 highly trained executives. And as a part of Demo Zones, the store will also have a sufficient stock of mobiles and accessories across Transsion's brands to provide a complete mobile experience to the customers.
Commenting on the launch Mr. Kundan Kumar, VP, Customer Service, Transsion Holdings India said, "India is a very important market for us and with the launch of Carlcare, Transsion Holdings has pioneered the way for exceptional after sale services to its customers. After massive acceptance of the brand, itel and successful launch of TECNO, Infinix and Spice in India, we assure of best- in-class after sales service to our consumers with Carlcare. With the complete brand portfolio made available at a single platform, we aim to provide our customers a unified and smooth experience." He also added,"We have taken a step towards creating a seamless and end-to-end experience for our customers. We will be catering to their needs and requirements by resolving the queries and problems on real time basis. Our commitment to the Indian customers is of high priority and we are confident that they will enjoy this new approach of engaging with them directly."
Transsion Holdings has also claimed that the Carlcare India warehouse is fully equipped with the latest state of the art technology to maintain a smooth workflow. It is spread over an area of 28000 square feet that provides ample space for the spare part supply warehouse. Carlcare has 13 state level spare part warehouse, currently in operation across India which provides 7-day repair turnaround time.
Carlcare was established in the year 2009 and today it has expanded to more 1500 service centers with a presence in more than 50 countries. The brand has more than 2100 trained professionals who provide end to end servicing. Carlcare has a global supply chain management system that supports spare parts supply to warehouses across the globe.