Samsung recently unveiled their latest smartwatch i.e. Gear S3, inspired by traditional timepieces and the art of watchmaking. Samsung Gear S3 combines timeless watch design with the absolute cutting edge in mobile wearable technology, including IP68 water resistance, up to 4 days of battery backup, dedicated app store and built-in speaker and GPS, making it the ideal addition to any watch collection.
Samsung Gear S3 is available in two designs to suit different users' lifestyles: frontier and classic. Inspired by the active explorer, the Gear S3 frontier evokes a rugged outdoor look with an enduring style that blends form and function. The frontier was designed to perform in any setting or environment – whether business or leisure. The Gear S3 classic pays homage to the minimalist, elegant style found in the most iconic timepieces. The classic was designed with meticulous attention to detail – with its size and shape chosen to attain the same consistency and balance of a well-crafted luxury watch.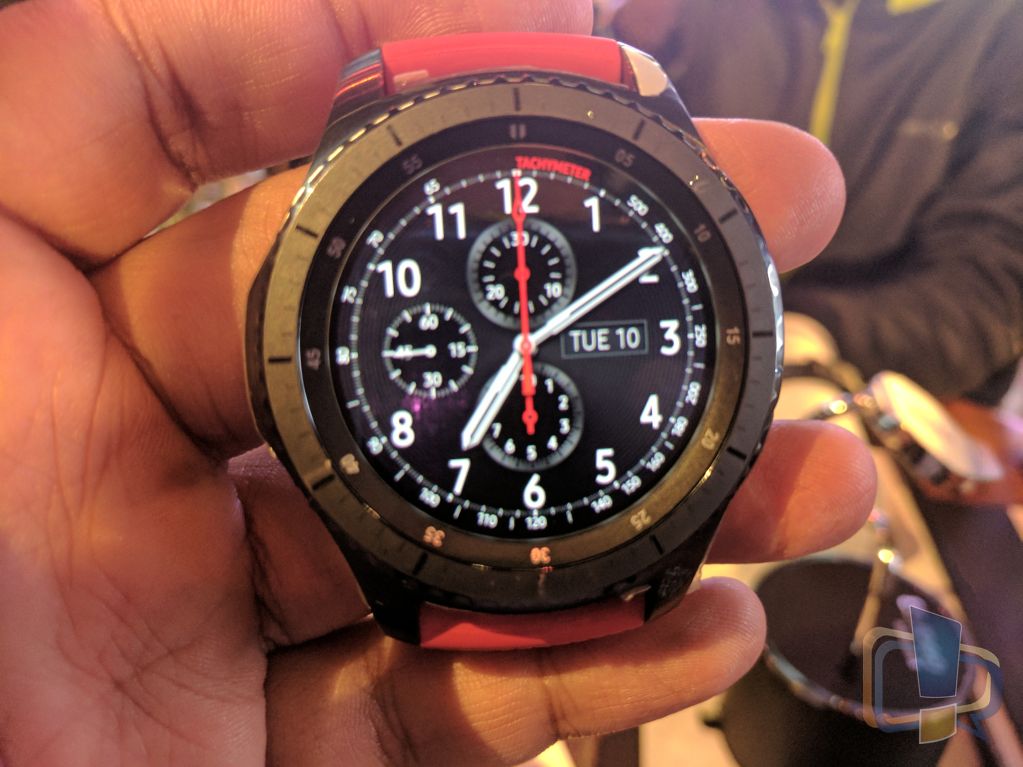 Swiss Craftsmanship
In a quest to uncover what truly defines a watch, Samsung drew inspiration from manufacturers around the globe, paying particular attention to the skills and craft of assembling a delicate, yet highly complex timepiece.
Influenced by the craftsmanship of traditional watches, the Gear S3 was created based on intensive research and surveys from consumers, industry leaders and watch experts all around the world.
Every feature, from the circular bezel to the premium finishing and buckles, has been reimagined to elicit the look of a classic timepiece. In addition, the Gear S3 is compatible with 22mm watch bands so consumers can easily personalize their watch to match any outfit or special occasion.
Attached are the images of @SamsungMobileIN #GearS3 Frontier model.. Both models has GPS, BT, WiFi and support remote connectivity.. pic.twitter.com/LpYKGBMCPD

— Ankit Chugh 🌪️ (@luckyankit) January 10, 2017
Enduring Design
In addition to its sleek look, the Gear S3 meets IP68 standards for water resistance and offers military-level durability so consumers can get through their day, regardless of weather conditions.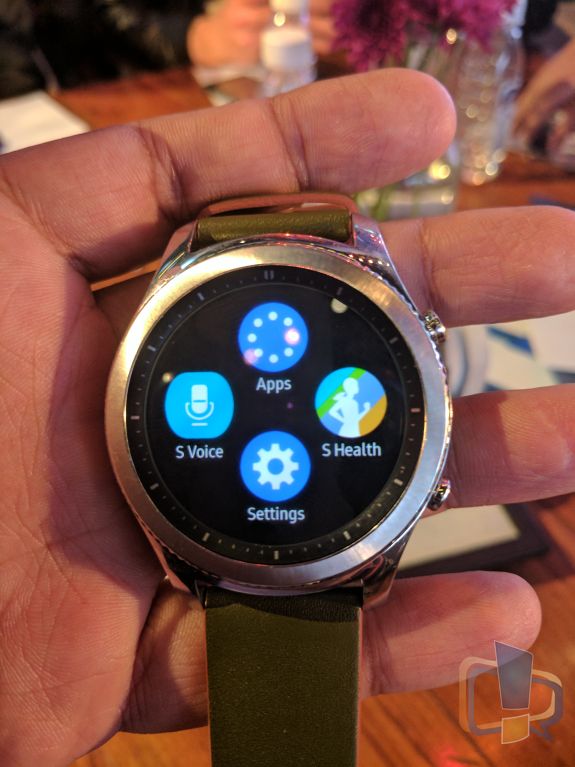 For the first time on the Gear series, the Gear S3 features Corning Gorilla Glass SR+, which is specifically designed for wearable devices to provide a tougher, more scratch resistant and crisp display. With a case crafted from high-end watch grade steel 316L, the Gear S3 has been tempered & finished to a level that exudes an aura which stands the test of time.
The 16 million colors full-color Always On Display (AOD) and Super AMOLED technology further differentiates the Gear S3 from other smartwatches. The AOD always shows the time rather than automatically fading to black, causing the Gear S3 to exude the aura of a luxury analog watch with a perpetually visible watch face & a ticking second hand.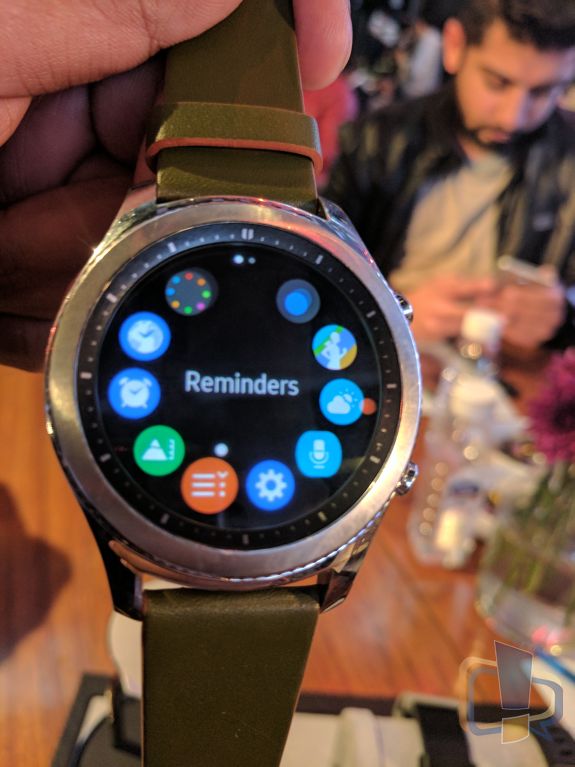 Smartwatch Tech Leadership
On the Smartwatch front, The Gear S3 carries the torch for industry leading features & specifications. The Gear S3's signature rotating bezel has been enhanced with new features. Without touching the screen, users can accept or reject a call or snooze an alarm.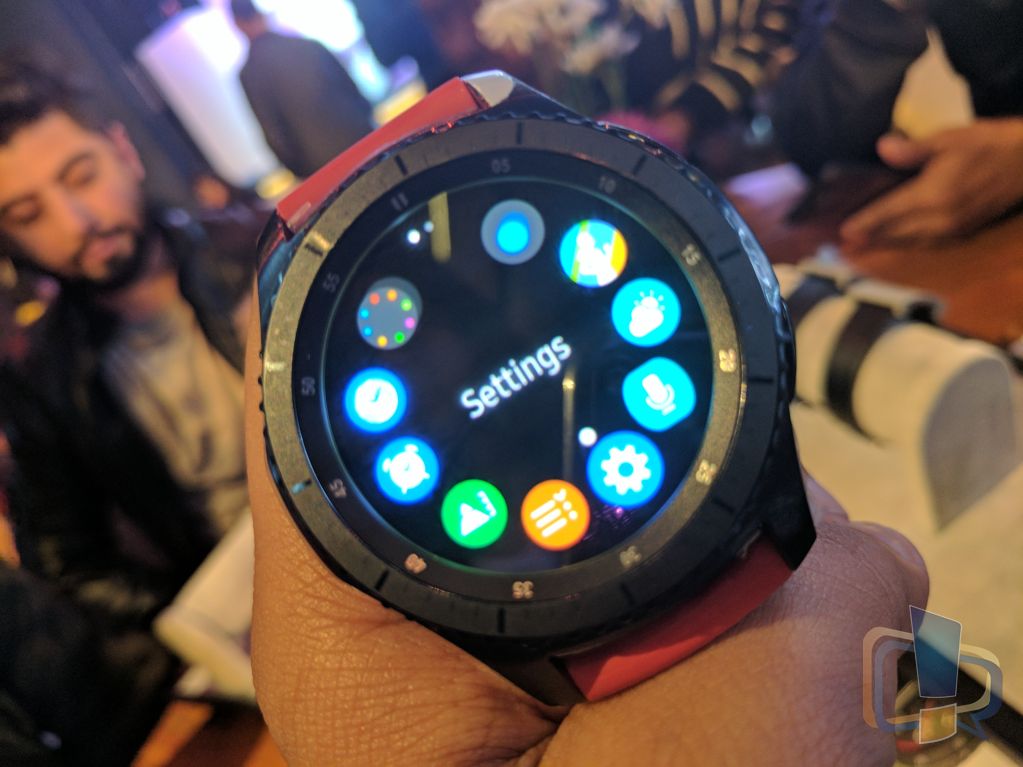 In addition, messages can be scrawled by finger on the screen to automatically convert to texts. Users can also create short reminders and to-do lists to manage even the most hectic schedules with the Reminders application that can take details by voice as well.
Here are some closed images of the product with settings overview.. This one is @SamsungMobileIN #GearS3 classic in attached media.. pic.twitter.com/x3CqjYLAG6

— Ankit Chugh 🌪️ (@luckyankit) January 10, 2017
The Gear S3 puts convenience at the flick of the wrist, allowing users to leave their smartphone behind when they don't need it on-hand. Pushing the connectivity envelope to the hilt, the Gear S3 offers 'hyper-connectedness' with the Remote Connectivity feature that allows the Gear S3 to receive phone notifications way beyond the limits of BT or WiFi. All that is required is for 'Remote Connectivity' to be turned on in the Gear Manager app. The built-in GPS functionality enables users to accurately monitor their daily fitness activities while the Alti/barometer and Speedometer allow users to track everything from altitude and atmospheric pressure to sudden changes in weather, distance traveled and speed.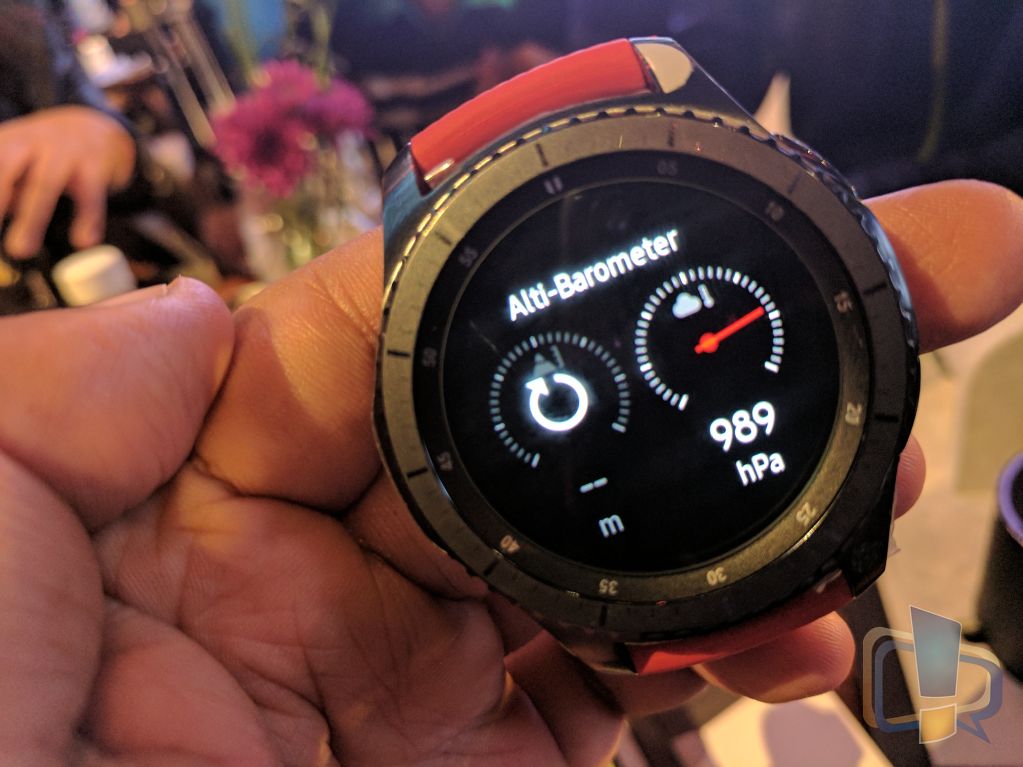 Additionally, with the built-in speaker, users can take calls, activate voice messaging and listen to their favorite tunes. The battery is also a significant leap forward for the segment in terms of delivering the smartwatch experience uninterrupted. Lasting up to four days on a single charge, users can enjoy their music, make calls and show off their stylish smartwatch longer.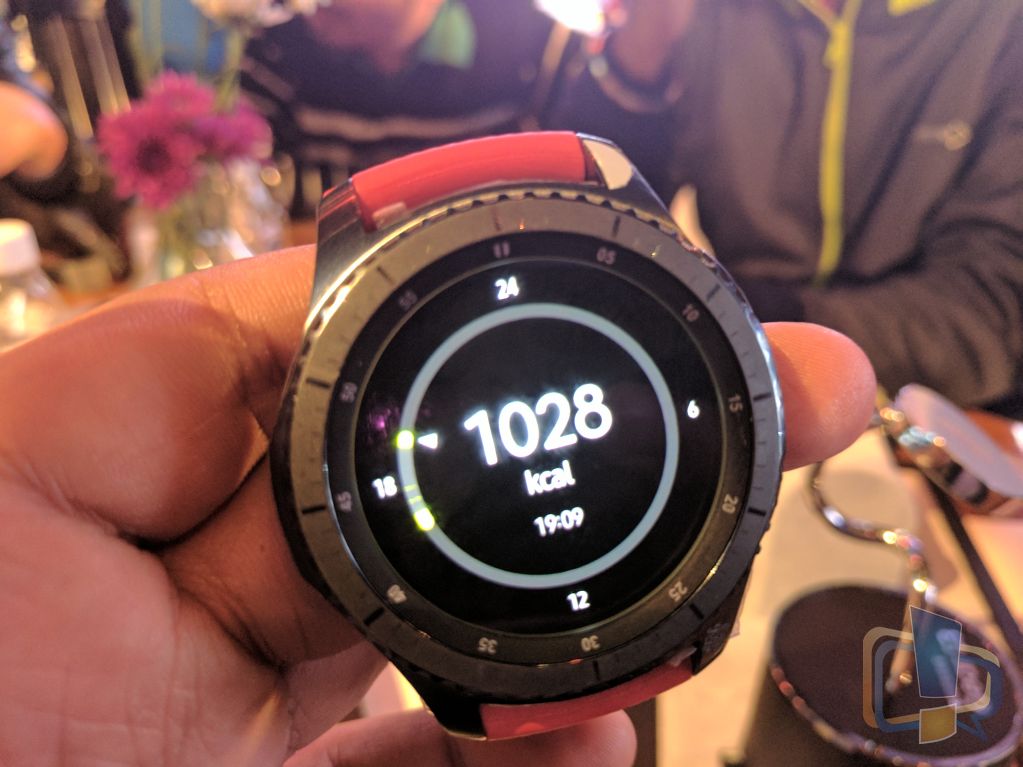 The Gear S3 was designed with consumers' safety in mind. In case of an emergency, users can activate the SOS from the designated button to alert family, friends and emergency professionals about crisis situations, even when their phone isn't in-hand.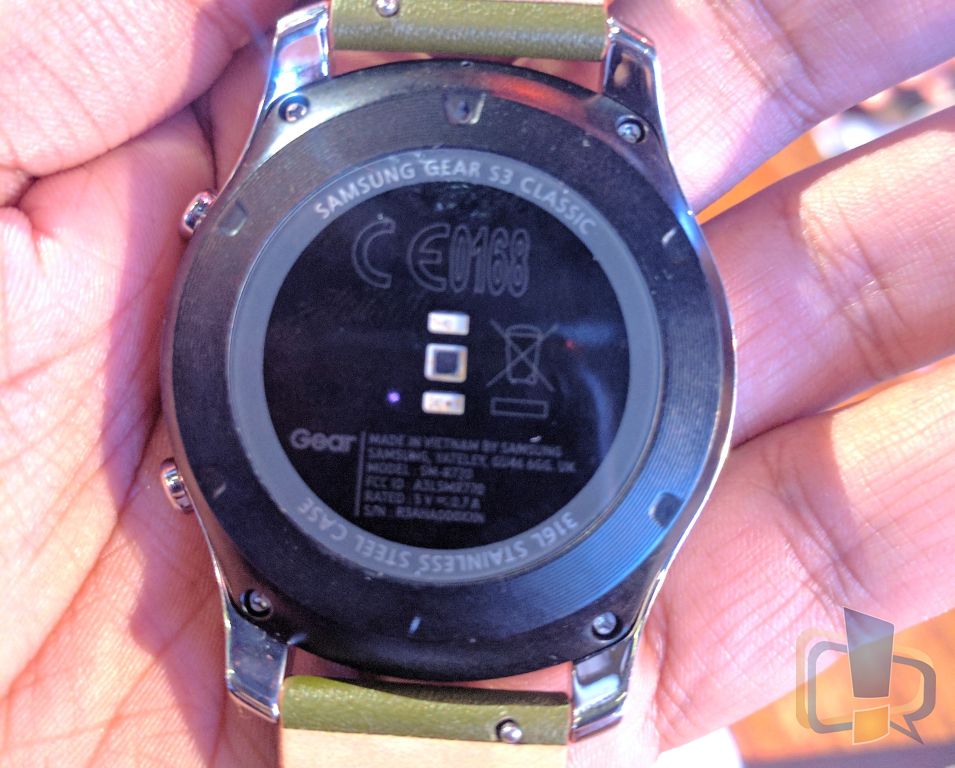 Consumers can access a diverse range of apps, including fitness, music, news, sports and travel apps – all optimized for the Gear S3. With a variety of customizable watch faces available for download, users can personalize the circular UI to fit their lifestyle. Select apps and watch faces are also available for download directly from the Gear S3 without the need to download via a smartphone.
The Samsung Knox Tizen Wearable SDK will be available to third-parties, enabling management capabilities and the development of customized applications for Samsung's wearable ecosystem. With the Samsung Knox security platform, the Gear S3 will enable broader enterprise business opportunities.
Both the Gear S3 classic & frontier will go on sale from 18th of January, 2017 and will be available in all leading Samsung sales channels at a price of Rs. 28,500/-.