TomTom India recently launched TomTom Spark GPS Fitness watch with an integrated music player for the fitness enthusiasts to boost their training. Along with this, it also brought the support for wireless headsets and you can pair any bluetooth headset with it and continue with your fitness regime. With 3GB for internal storage available for music, you can store over 500 songs to the watch and it comes pre-loaded with Running Trax, a 30 minute mix of highly motivating, high energy music, curated by Ministry of Sound. You can also download your favorite playlist from iTunes or Windows Media Player.
TomTom Spark GPS Fitness Watch Features
Workout with Music, Not with your Phone
TomTom Spark allows you to store your playlist on your wrist and listen to it wirelessly during your workout, removing the need for carrying a smartphone. The fitness watch streams music to a wide range of Bluetooth® headphones, and comes preloaded with Running Trax, a tailor-made thirty minute mix of dance anthems from some of the world's best DJs (like David Guetta or DJ Fresh), curated by Ministry of Sound.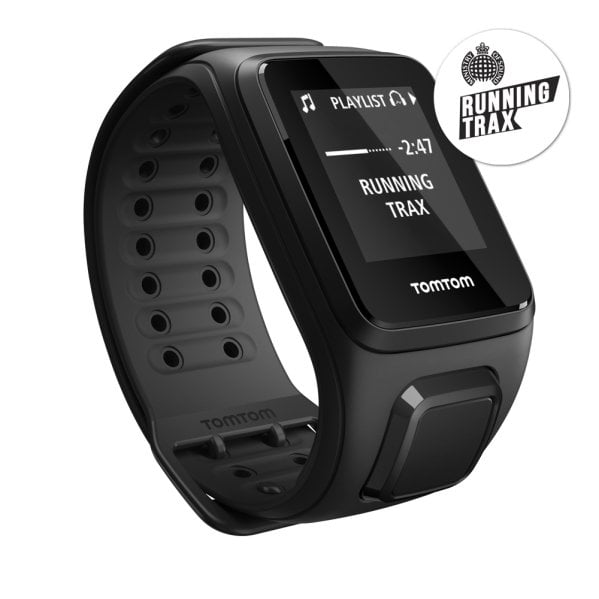 Playlists can also be downloaded from iTunes and Windows Media Player. The watch holds over 500 songs (up to 3GB), plays MP3/AAC and has a Bluetooth® link (A2DP) to headset.
Measure your Heart Rate From Your Wrist
You can say good-bye to sweaty chest bands, as the watch has a built-in heart rate monitor. Heart rate monitoring is the single most accurate way to understand how the human body responds to exercise. Depending on your fitness goals, you can train in five different heart rate zones, to get the results you want faster.
TomTom Spark allows you to select a zone to match your training goal and always know whether to intensify or reduce the effort you put into the exercise. The five intensity zones are:
5. Sprint: All out: mostly used as part of interval training
4. Speed: High tempo: training improving speed and fitness
3. Endure: Moderate to High tempo: improving lung and heart capacity
2. Fat burn: Moderate tempo: great for weight loss
1. Easy: Easy tempo: mostly used for warm-up and cool down
Every Active Minute Counts
A new feature of TomTom Spark is that it allows you to measure your steps, active time, calories spent, distance and sleep, all calculated against a time, distance or calories burnt goal you set.
The TomTom Spark also shows live stats on time, distance, speed, pace and calories burnt, so you always know whether to push it or shift it down a gear to reach your goals. And with the real-time audio feedback, you can stay motivated on your performance.
Track All Your Sports
The TomTom Spark offers eight multi-sport modes covering a range of fitness activities. These modes include outdoor run, outdoor cycle, swim, treadmill, freestyle, stopwatch, as well as the newly introduced indoor cycle and gym.
A New Design for a Better Experience
We've worked hard on the design of the new TomTom Spark. We have redesigned the screen to make it even easier to read and created two different straps sizes to fit any wrist. In doing so, we have made the watch slimmer and up to 37% lighter than previous models, allowing for a perfect strap fit.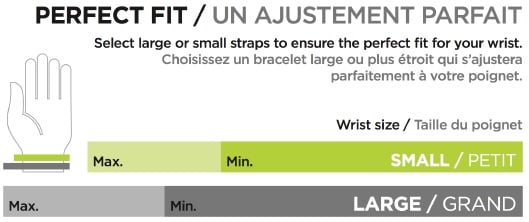 The TomTom Spark will be offered in a wide range of colours and is also available with the TomTom Sports Bluetooth® Headphones.
How to Make Every Move Count
The TomTom Spark allows you to perform a wide range of fitness activities and track your every move. Real-time information such as time, distance, speed, pace and calories burnt can be accessed directly on the watch, while more detailed information is available at a glance on the MySports website and Android and iOS apps.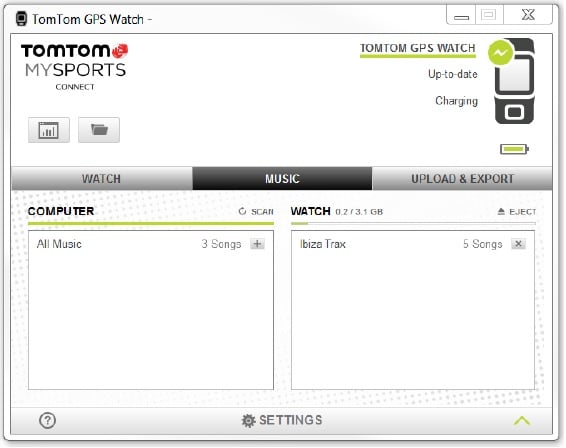 You can upload activities to TomTom MySports to see important information such as your exercise history, full heart rate information and to manage the music installed on the device. The upload can be done either via connecting to a computer with MySports Connect installed or by pairing the TomTom Spark to an iOs or Android phone with the TomTom MySports app installed.
TomTom Spark Features at a Glance
3GB Music Storage
Built-in Heart-Rate Monitor
24/7 Activity Tracking
Automatic Sleep Tracking
Multi-sport Mode
GPS Tracking
Indoor Mode
Smartphone Notifications
Perfect Fit
Customisable Straps
Preloaded Tunes
Audio Feedback
Wireless Syncing
Waterproof to 40m (5 ATM)
Race Mode
Interval Training
TomTom Spark GPS Fitness Watch Price
The TomTom Spark GPS Fitness Watch range will include the following models. All products have multisport capability.
TomTom Spark GPS Fitness Watch – Rs. 13999
TomTom Spark Cardio GPS Fitness Watch – Rs. 17999
TomTom Spark Music GPS Fitness Watch – Rs. 17999
TomTom Spark Cardio + Music GPS Fitness Watch – Rs. 21999
TomTom Spark Music GPS Fitness Watch + Bluetooth Headphones – Rs. 21999
TomTom Spark Cardio + Music GPS Fitness Watch + Bluetooth Headphones – Rs. 25999