An all new addition of luxury television series with world class technology has arrived! Envy to your city, VU televisions launches its latest innovation – the Iconium Series with 4K UHD SMART LED. Making your visual experience truly future ready, the television company introduces a television with 4X high definition and intelligent features. Available in 55' and 65', the Iconium series ranges from INR 63,000 to INR 1, 35,000.
DevitaSaraf, CEO VU Technologies commented, "Our aim is to deliver world class technology combined with luxury to our consumers. Iconium series enhances the viewing experience to a different level with incredible features and a classy look."
Connect with your family and friends with Vu Smart TV over skype and share your thoughts and life moments on Vu TV using MHL or DLNA network that enables your TV to share content from computer, Tablet & smart phone on Wifi or LAN. Use DLNA my-share to sync your screen and experience a truly futuristic visual.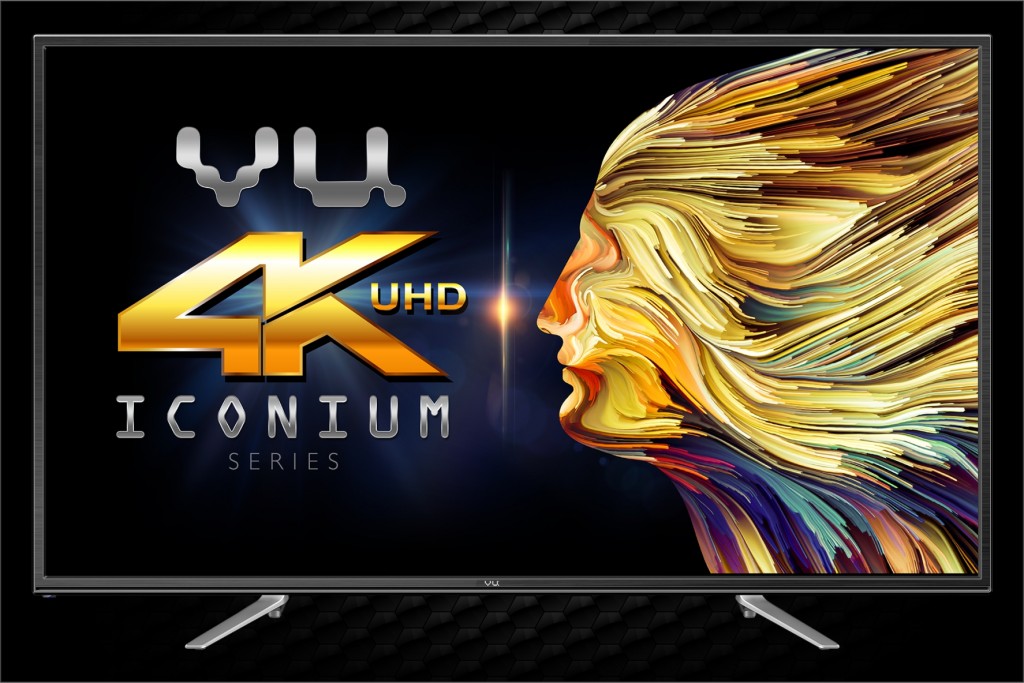 The In-built 4K graphics engine welcomes you to an era of high-performance LED TV. The Graphics powered LED TV delivers breakthrough performance, and incredible graphics for 4K looking for UHD video beyond the real life images. The Vu 4K TV is packed with powerful graphics features including advanced Vudooengine which is designed to let you play intelligently.
The world's most advanced new-generation image quality enhancement technology adjusts and repairs any color deviation while bringing breathtaking, true to life colors and images. Side by side, ultra HD gives you more than 8 million pixels where as a Full HD has only an estimated 2 million pixels – the result on an Iconium Television is picture clarity so real, you might reach out to touch it. Colours pop, and motion is seamless and natural.
The 1:1 pixel mapping processor allows users to connect any gadget to the Vu TV and the TV resolution will automatically match the native resolution of the gadget. This feature increases sharpness and accuracy on video text and images. Get ultra-smooth motion from Vu's interpolating feature. Different levels of motion enhancement can be selected to fit your comfort level.
Vu is the only TV maker giving A+ Grade panels in India. By eliminating ambient light reflection, the A+ grade pure prism panel ensures that the integrity of the picture is always deep and detailed, perfect and pure. Open YouTube, Facebook, Twitter, or browse the web with your remote control.
Four times high definition, more inputs than you'll ever need, and intelligent features makes Iconium TV's an obvious choice for a truly realistic visual experience.