The new range of Acer Televisions was launched with the unveiling of the I-Series televisions powered by the certified Android 11 operating system today in India. The new generation of Acer televisions allows customers to access a rich library of content for endless entertainment options.
It comes with an edge-to-edge display with a frameless design which is a continuation of the almost bezel-less display that Acer televisions are popular for in the market. I-Series also delivers a significant upgrade in picture quality with an enhanced Wide Colour Gamut+ that delivers over a billion colors in display, HDR 10+, Super Brightness, Black Level Augmentation, and 4K Upscaling, and much more.
Interestingly, the I-Series also comes with an in-built Smart Blue Light Reduction technology to reduce the blue light exposure to the viewer's eyes during long periods of content consumption. This makes for a safer and more comfortable viewing.
Key Highlights of Acer Android 11 Smart TVs
The new generation of Acer Televisions – The I-Series, will be available in four sizes. The 32-inch model has a High Definition display resolution, while the 43-inch, the 50-inch, and the 55-inch models have been launched in Ultra High Definition display resolution. All the models come with Dual Band WiFi and 2-way Bluetooth features
It is also equipped with powerful 30-watt speaker systems and supports Dolby Audio in all models
The new range of Acer Televisions will be available on all major e-commerce platforms & offline retail stores from today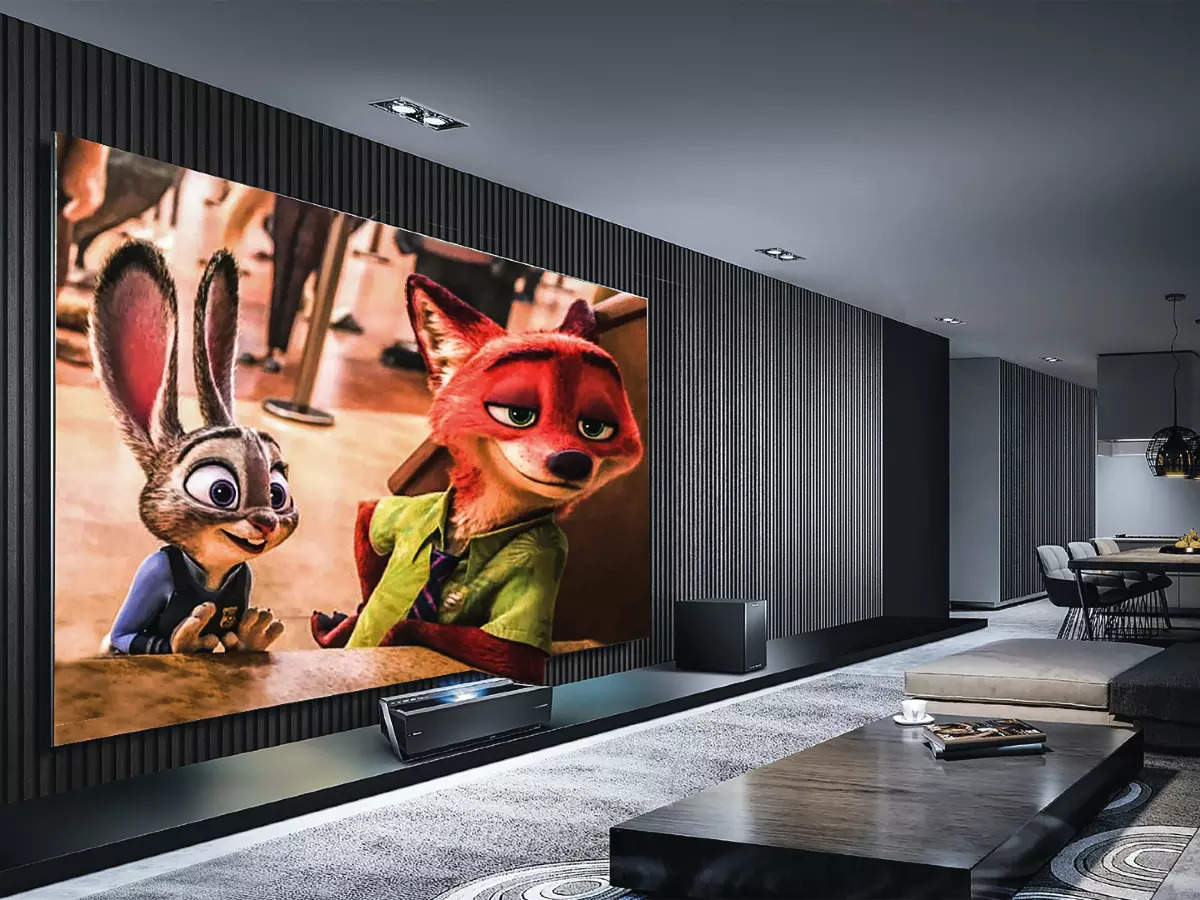 Speaking on the launch, Anand Dubey, CEO, Indkal Technologies Pvt Ltd, said, "Following a phenomenal response on the first generation of Acer televisions in India, we are excited to launch the I-Series. This new launch reinforces our commitment to offering premium quality televisions with advanced technologies and specifications, which are loaded with many segment-leading features."
"We're excited to see the Acer-branded television line grow in India, providing consumers with more choices for premium entertainment," said Jade Zhou, VP, Global Strategic Alliances, Acer Inc. "Our collaboration with Indkal Technologies will continue to bring quality viewing experiences to the Indian market."
Pricing of Acer Android 11 Smart TVs Range
| | | |
| --- | --- | --- |
| Model | Size | Price |
| AR32AR2841HDFL | 32HD | Rs 14,999 |
| AR43AR2851UDFL | 43UHD | Rs 27,999 |
| AR50AR2851UDFL | 50UHD | Rs 32,999 |
| AR55AR2851UDFL | 55UHD | Rs 37,999 |
Detailed Specifications of Acer Android 11 Smart TVs Range
I Series
Feature
 
32HD
43UHD
50UHD
55UHD
 
Model No.
AR32AR2841HDFL
AR43AR2851UDFL
AR50AR2851UDFL
AR55AR2851UDFL
Display
Screen size
32″
43″
50″
55″
Resolution
1366×768
3840×2160
3840×2160
3840×2160
Colours
16.7 Million Colours
1.07 Billion Colours
1.07 Billion Colours
1.07 Billion Colours
HDR Compatibility
HDR10+
HDR10+ with HLG
HDR10+ with HLG
HDR10+ with HLG
Colour Gamut
Wide Colour Gamut
Wide Colour Gamut+
Wide Colour Gamut+
Wide Colour Gamut+
UHD Upscaling
No
Yes
Yes
Yes
Digital Noise Reduction
Yes
Yes
Yes
Yes
Micro Dimming
Yes
Yes
Yes
Yes
Intelligent Frame Stabilization Engine – IFSE
Yes
Yes
Yes
Yes
Dynamic Signal Calibration – DSC
No
Yes
Yes
Yes
 
 
 
 
 
 
Sound
Sound Output
24W
30W
30W
30W
Speaker Type
High Fidelity speakers
High Fidelity speakers
High Fidelity speakers
High Fidelity speakers
Dolby Audio Format
Dolby Audio
Dolby Audio
Dolby Audio
Dolby Audio
Speaker Configuration
12W x 2
15W x 2
15W x 2
15W x 2
 
 
 
 
 
 
Features
Android
Android 11
Android 11
Android 11
Android 11
Blue Light Reduction
Yes
Yes
Yes
Yes
Applications
Netflix, Prime Video, Disney+ Hotstar, Youtube, Google Play, FastCast, Smart Player
Netflix, Prime Video, Disney+ Hotstar, Youtube, Google Play, FastCast, Smart Player
Netflix, Prime Video, Disney+ Hotstar, Youtube, Google Play, FastCast, Smart Player
Netflix, Prime Video, Disney+ Hotstar, Youtube, Google Play, FastCast, Smart Player
Voice Assistant
Yes, Voice enabled smart remote
Yes, Voice enabled smart remote
Yes, Voice enabled smart remote
Yes, Voice enabled smart remote
Casting
Chromecast built-in
Chromecast built-in
Chromecast built-in
Chromecast built-in
 
 
 
 
 
 
 
 
 
 
 
Connectivity
Wifi
Dual Band Wifi 2.4GHz + 5GHz
Dual Band Wifi 2.4GHz + 5GHz
Dual Band Wifi 2.4GHz + 5GHz
Dual Band Wifi 2.4GHz + 5GHz
Bluetooth
2 way Bluetooth
2 way Bluetooth
2 way Bluetooth
2 way Bluetooth
HDMI
2
3
3
3
USB
2
2
2
2
AV Input
1
1
1
1
 
 
 
 
 
 
Power Supply
Power supply
100 – 240Vac, 50Hz / 60Hz
100 – 240Vac,  50Hz / 60Hz
100 – 240Vac,  50Hz / 60Hz
100 – 240Vac,  50Hz / 60Hz
Voltage
55W
100W
120W
145W
Hardware
CPU
Cortex-A55 x4- 64 Bit,1.3GHz
Cortex-A55 x4- 64 Bit,1.3GHz
Cortex-A55 x4- 64 Bit,1.3GHz
Cortex-A55 x4- 64 Bit,1.3GHz
GPU
Mali G31 MP2,Open GL ES3.2
Mali G31 MP2,Open GL ES3.2
Mali G31 MP2,Open GL ES3.2
Mali G31 MP2,Open GL ES3.2
RAM & Storage
1.5GB+8GB
2GB+16GB
2GB+16GB
2GB+16GB