HMD Global-backed Nokia has been expanding quite a bit into accessories, and recently, I got a package from them containing the Nokia Go Earbuds+. These entry-level TWS buds from Nokia seem to be positioned around those who want to grab a pair of affordable buds with a not-so-flashy look. These buds are priced at ₹1999, making them one of the most affordable buds available from a brand like Nokia when countless brands are introducing TWS buds. So, let's dive in as I review the Nokia Go Earbuds+ after using them for a month or so.
Nokia Go Earbuds+ Review
Design & Look
Nokia Go Earbuds+ look unique in terms of look. They don't try to mimic the exact look of any very distinguishable TWS buds. Instead, the design seems inspired by multiple products with HMD Global's touch. The stem is short, and a touch-sensitive panel controls music playback and calls. The body of the buds is glossy, which contrasts with the case, as the case has a slightly matte finish.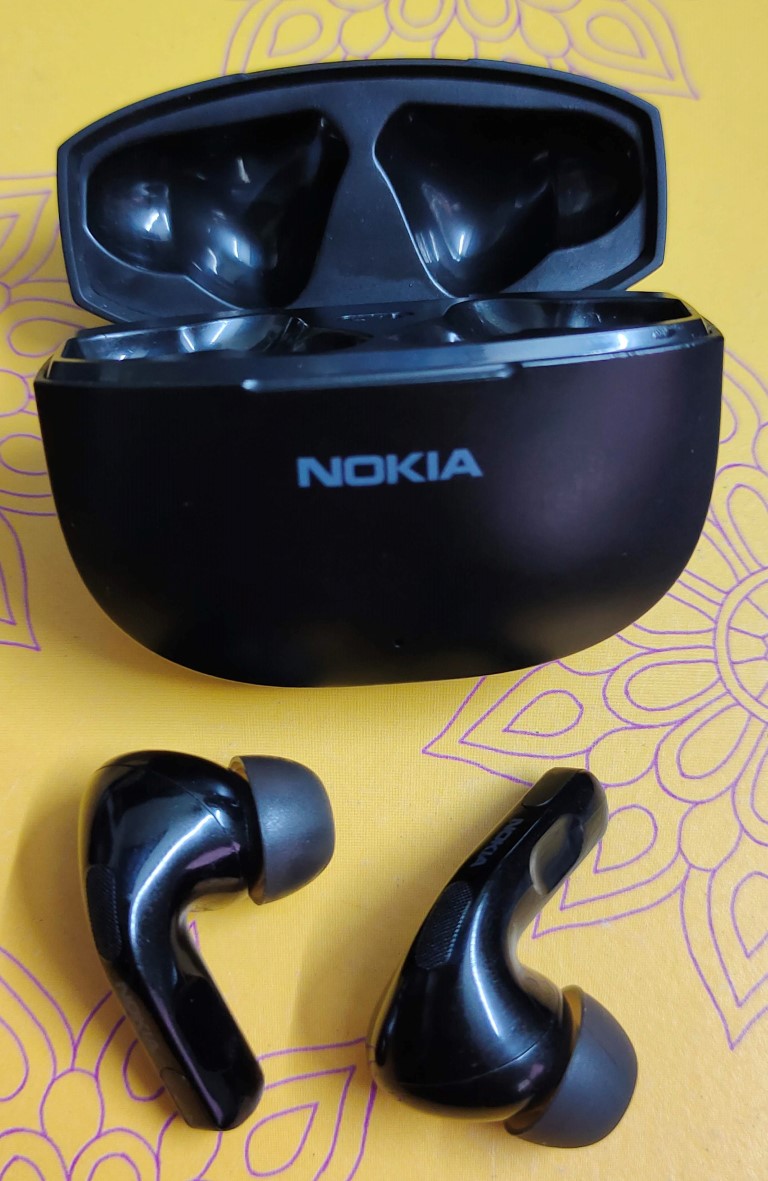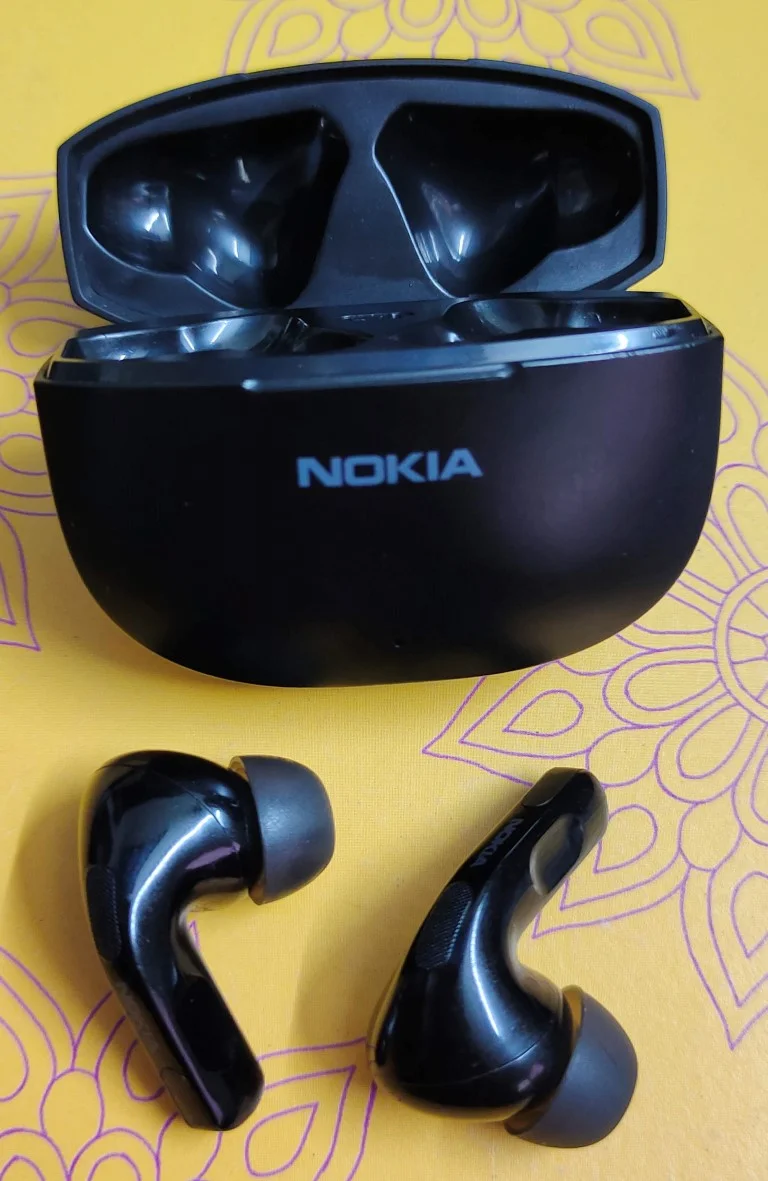 The earbuds are lightweight and don't feel heavy in the ear. The fit is also quite good. I tried wearing these while going out, even while jogging, and I never had an issue with fit. Also, as these are IPX4 certified, they are perfect for outdoor activities like exercise.
Connectivity
As mentioned earlier, the Nokia Go Earbuds+ comes with Bluetooth 5.0, offering seamless connectivity across devices. Pairing these buds with any device takes only a few seconds, and there are no issues while switching from one device to another. The range is also quite good.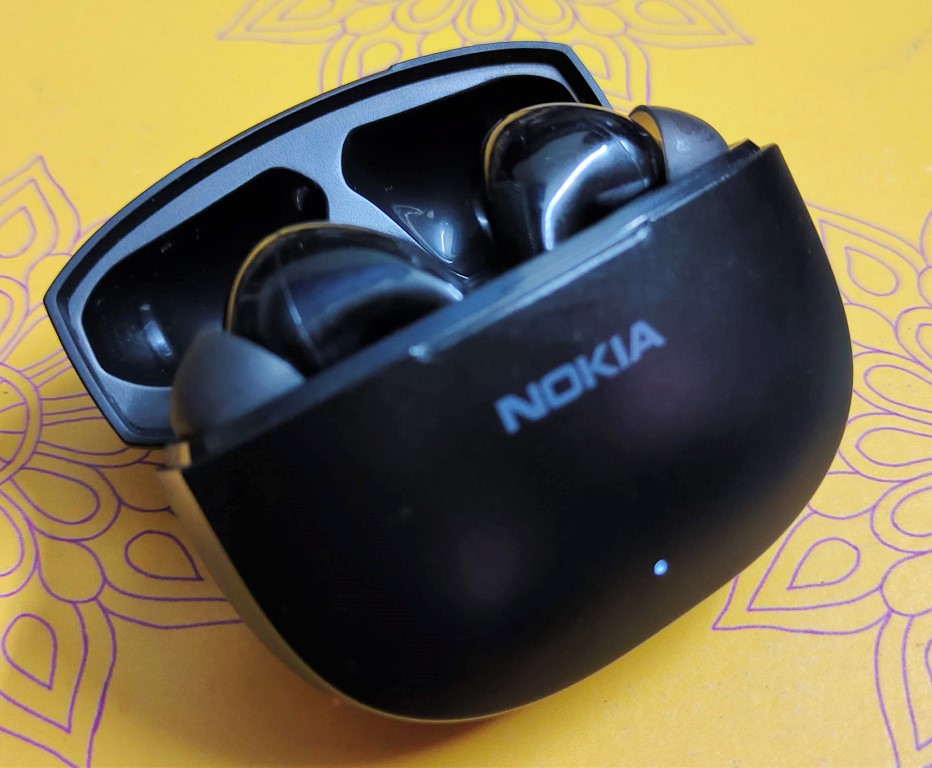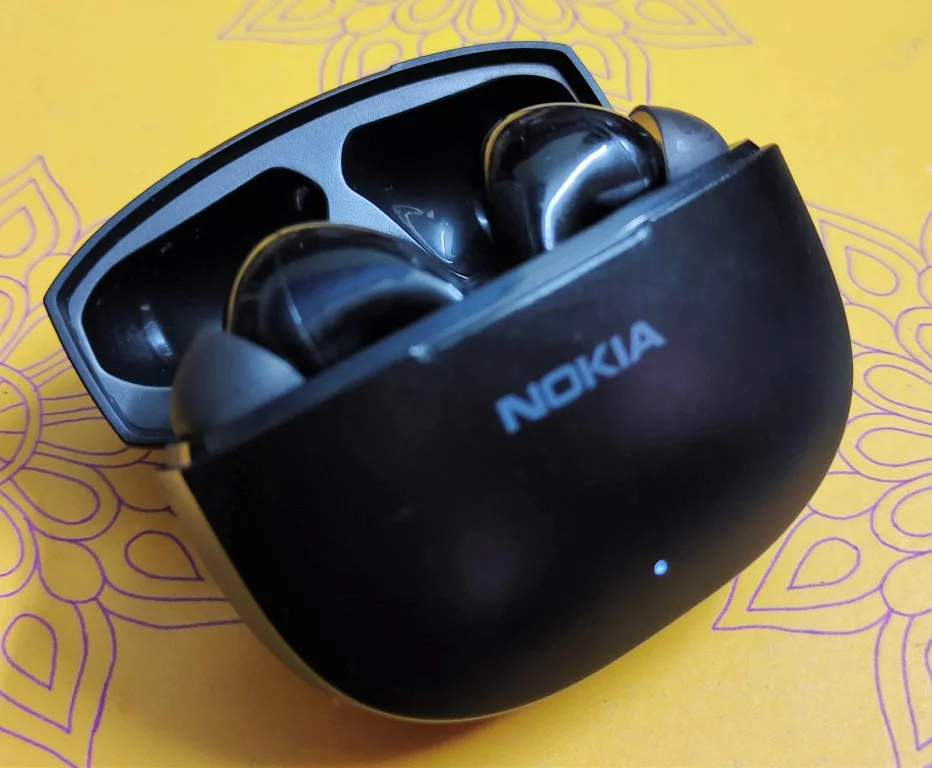 Controls
There is a touch-sensitive area on one side of the leg of the Nokia Go Earbuds+. Touching and holding the touch-sensitive area for 3 or 5 seconds, turn the buds off or on. Various other gestures control the music playback, Google Assistant, etc., which work pretty well. However, it will take some time for anyone to learn the gestures, and initially, while switching tracks, I have turned the volume down quite a few times.
Specifications
The Nokia Go Earbuds+ comes with Bluetooth 5.0 connectivity. They are rated to provide up to six and a half hours of music playback and about 20 more hours from a case. The case can be charged using the USB-C cable supplied in the box. Detailed specifications are as follows:
| | |
| --- | --- |
| Play Time | 26 hours |
| Bluetooth | 5.0 |
| Compatibility | Any Bluetooth device |
| Features | 13mm drivers | Touch control | Use both or one bud during calls | IPX4 |
| USB connection | USB Type-C |
| Charging case battery capacity | 300 mAh |
| Charging case height (H x L x W) | 25 mm x 85mm 48mm |
| Charging case weight | 40 g |
| Earbuds weight | 4 g |
| Earphone earbud (H x L x W) | 24mm x 32mm x 25mm |
Audio quality
This is the most crucial aspect of any audio product. The Nokia Go Earbuds+ are equipped with huge 13-mm drivers. As promised by HMD Global, the bass is solid on these buds, despite carrying an affordable price tag. Unlike many other affordable or cheap earbuds, on these, the bass is heavy but not muffled at all. The mids are pretty good, and the vocals are clear enough. At this price, I don't think I have experienced something like this with other TWS buds, except maybe a neckband that performed as nicely as these buds. However, that neckband costs a few hundred rupees extra.
Apart from music, I used these buds to receive many phone calls; in that scenario, the buds performed exceptionally well. On many occasions, I didn't have to turn the volume up. However, in terms of the mic, I feel the noise reduction is a bit too aggressive. Also, the passive noise cancellation is quite effective since these buds fit very well in the ears.
Battery Life
The Nokia Go Earbuds+ has a 40mAh battery inside, and the case has a 300mAh battery. As mentioned earlier, the case can be charged via USB-C. With a one-hour charge, it delivered more than what HMD Global promises. Though the buds are rated for up to 6 hours of music playback, I could easily cross that limit.
Verdict
HMD Global has priced the Nokia Go Earbuds+ quite aggressively. Though these buds lack high-end features like Active Noise Cancellation and wireless charging, I think that at this price, this is one of those rare products that provide a great value for money. On top of that, the excellent battery life is another reason for which many people who are always on the move may like to go for the Nokia Go Earbuds+.