As the COVID-19 is still at large across the world, education has gone online, emphasizing online classes, educational videos, and tools and resources that can make sure that children and teenagers don't miss education or don't need to risk their health for the sake of education. Today, LG Electronics has announced the launch of Highbrow, a popular ad-free video-on-demand education platform for children on its smart TVs.
The Highbrow app delivers hand-curated engaging educational content for kids. LG users across 145 countries worldwide will now be able to get the Highbrow app from LG Content Store to their smart TVs running webOS 4.0 or higher. The Highbrow app has over 10,000 educational videos which kids can watch to learn a variety of subjects.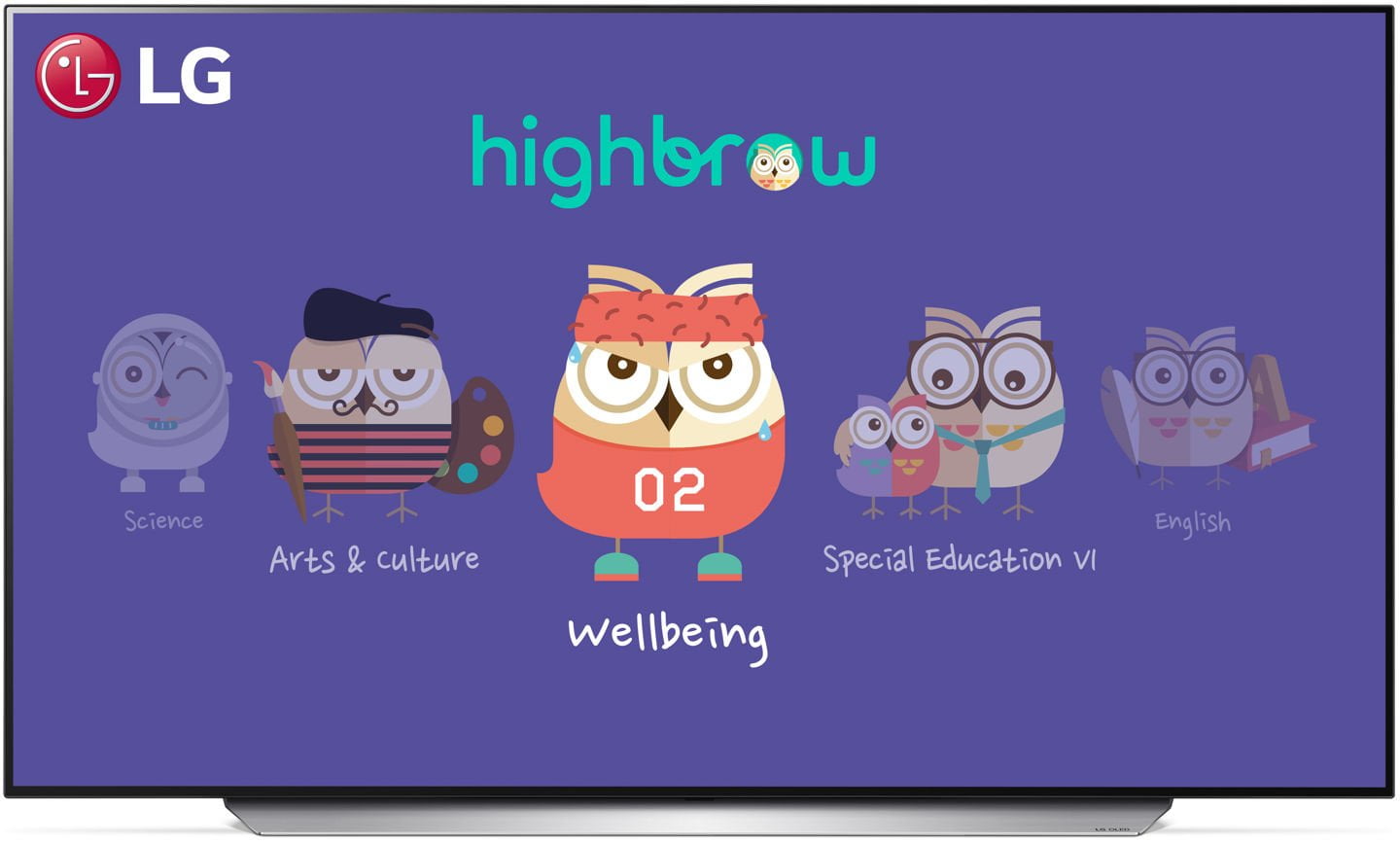 The Highbrow library consists of videos about science, humanities, mathematics, music, art, languages, and more. Highbrow works with over 200 global creators including Pinkfong, best known for its megahit Baby Shark song and video. Hundreds of schools worldwide are already using highbrow, and with this collaboration with LG, the Highbrow is now accessible from any household with an LG smart TV.
With the screen mirroring features of LG TVs, content from compatible smartphones, tablets and PCs can be replicated on the TV screen using LG Magic Tap on Android or Airplay for Apple devices. It also allows compatible smartphones to connect via NFC to LG's Magic Remote on 2021 LG TVs, enabling users to listen to the sounds from TVs using any additional accessories like headphones.
Highbrow's website mentions that 'micro-learning format' ensures that 87% of its students complete their courses. Highbrow also offers a paid plan worth $5 per month, which provides all-access.
This collaboration between Highbrow and LG aims to bring Highbrow to kids in any household with an LG smart TV to facilitate e-learning across 145 nations.