As consumers are inclining towards a healthier lifestyle and are more concerned about hygiene, LG Electronics today expanded the LG Tonefree lineup by introducing its most advanced truly wireless earbuds. Today, LG has launched the all-new HBS-FN7 and HBS-FN6 wireless earbuds in India. These earbuds don't just offer great music and calling experience but also offer an innovative way to make sure that any kind of bacteria can't get inside their ears at all.
Commenting on the launch of these two new wireless earbuds in India, Hak Hyun Kim- Director- Home Entertainment- LG Electronics India said, "Hygiene has become an important parameter for consumers while taking a decision when buying a new product. We are happy to announce our latest launch of the LG Tonefree Wireless Earbuds with the unique UV Nano and Meridian Technology, which will provide the perfect solution for audiophiles looking for unmatched hygiene and quality and the very best that audio technology has to offer." At the same time, Mr.Sanjiv Soni- Business Head- AV division LG Electronics India said, "At LG, we have always strived to bring to the market the best quality products with the most advanced and innovative technology and will stay committed to our aim of keeping our customers happy by keeping their needs and safety at the heart of our innovation. To amplify the communication, we have roped in leading singer & rapper Badshah as brand ambassador for LG Tonefree; this will certainly help in creating joyful engagement with the youth."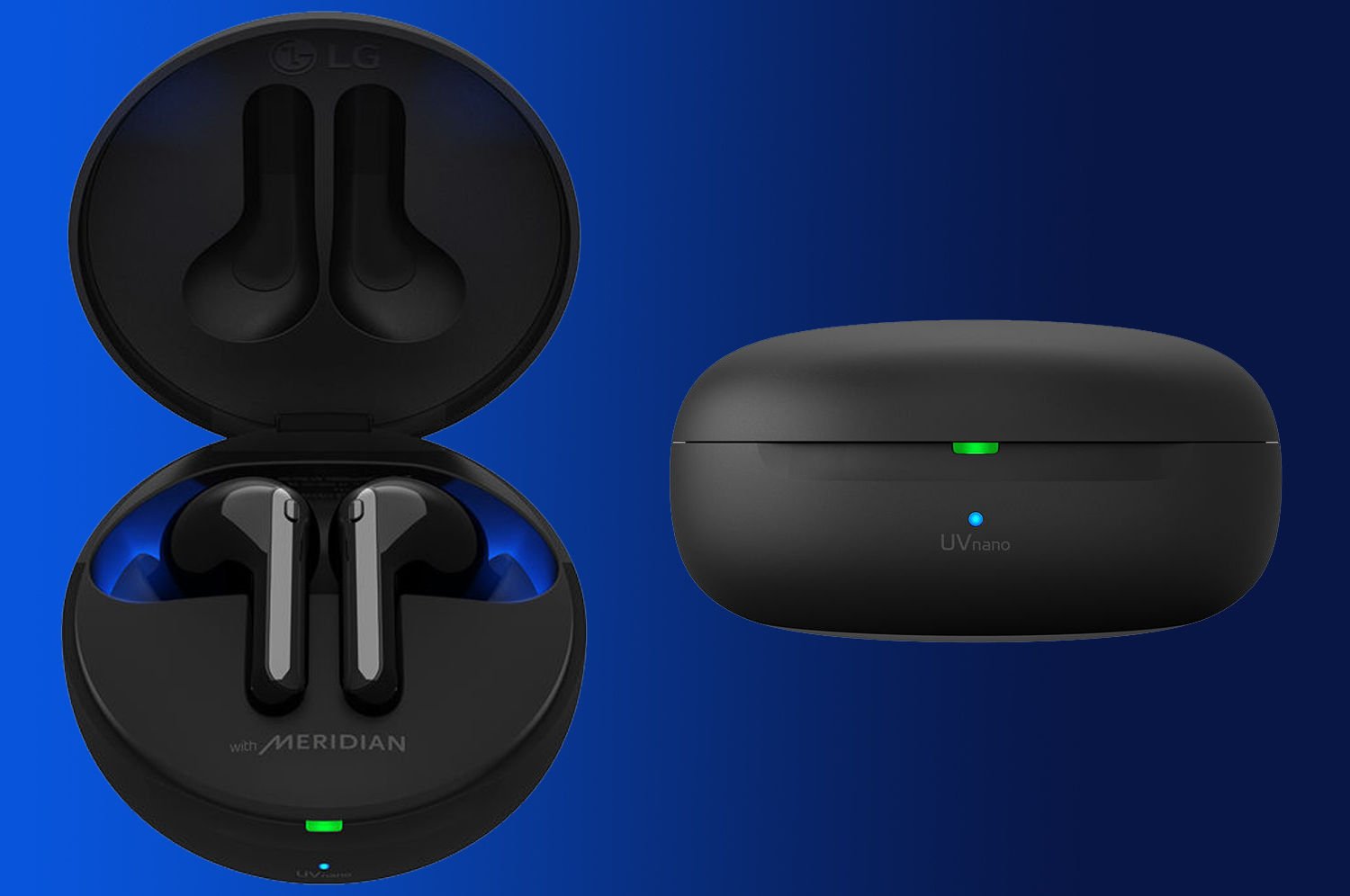 LG HBS-FN7 and HBS-FN6 wireless earbuds are equipped with a unique and innovative UVnano charging cradle with ultraviolet light that sanitizes the earbuds. As per LG, it can eliminate 99.9% of bacteria on the buds' surface while they are being charged. The case comes with LED lighting on the top, using which users can check the charging level and UVnano status.
The new LG Tonefree HBS-FN7 and HBS-FN6 feature technology from Meridian Audio, the renowned British audio technology company. Powered by Digital Signal Processing LG, Tonefree FN7 creates realistic and loud audio output and delivers vocals with pristine clarity while offering a completely immersing audio experience. Accessible through the LG Tonefree App available for both Android and iOS devices, Meridian's EQ sound settings provide an elevated listening experience. These earbuds connect over Bluetooth 5.0, ensuring stability and long-range when paired with any device.
The newly designed LG Tonefree FN7 also delivers fuller, richer bass with high-quality silicone-infused drivers and a dome featuring a stronger metal layer for better resolution of mid-high frequencies. It also offers Active Noise Cancellation (ANC), which is delivered by neutralizing external urban sounds using three microphones in each earbud.
There are two color options for both LG Tonefree FN7 & FN6 – Stylish Black and Modern White. Not just for music, but the new LG Tonefree FN7 & FN6 lets users make crystal clear calls through built-in, high-performance microphones where the upper microphone detects external noise. In contrast, the inner microphone cancels out unwanted noise, and the lower microphone picks up and amplifies vocals even in a crowded space. Both the earbuds are IPX4 water-resistant so that users never need to worry about getting drenched in a drizzle or accidental water splashes.
The LG Tonefree HBS-FN7 comes with 21-hour long battery life with up to 7 hours of playback and an extra 14 hours in the cradle on a single charge, while the LG Tonefree HBS-FN6 comes with 18-hour long battery life with up to 6 hours of playback. Both of these earbuds are said to deliver one hour of playback with just five minutes of fast charging.
While LG Truetone FN7 & FN6 are priced at ₹29,990 and ₹24,990, respectively, there are some great pre-booking offers that consumers can avail of. There is a 70% discount on the FN7 as part of a pre-booking offer. This offer will be valid only for 5th January 2021. Also, there will be additional offers available up to 10th January 2021. Consumers can visit this page to pre-book and know about any of the offers applicable. These wireless earbuds will be available at all retail & leading E-commerce platforms starting next week.