Editor Rating

Rated 4.5 stars

Outstanding
₹24000
---
Reviewed by:

Published on:

Last modified:
---
Blue Star is a well-known name in the field of air conditioning and commercial refrigeration with over decades of expertise in providing expert cooling solutions. Blue Star has also recently launched products like air purifiers, water purifiers & more. This article contains a review of a Blue Star Air Purifier model, which I have used for quite some time now. So, let's find out if the product is worth buying or not.
Blue Star Air Purifier Review (Model – BS-AP450SANW & BS-AP450SANS)
Build and Design
The Blue Star BSAP450SANW air purifier has a sleek & stunning design, and in terms of build, it is very premium and to be honest, it's pretty good compared to many air purifiers out there that have a cheap plastic body.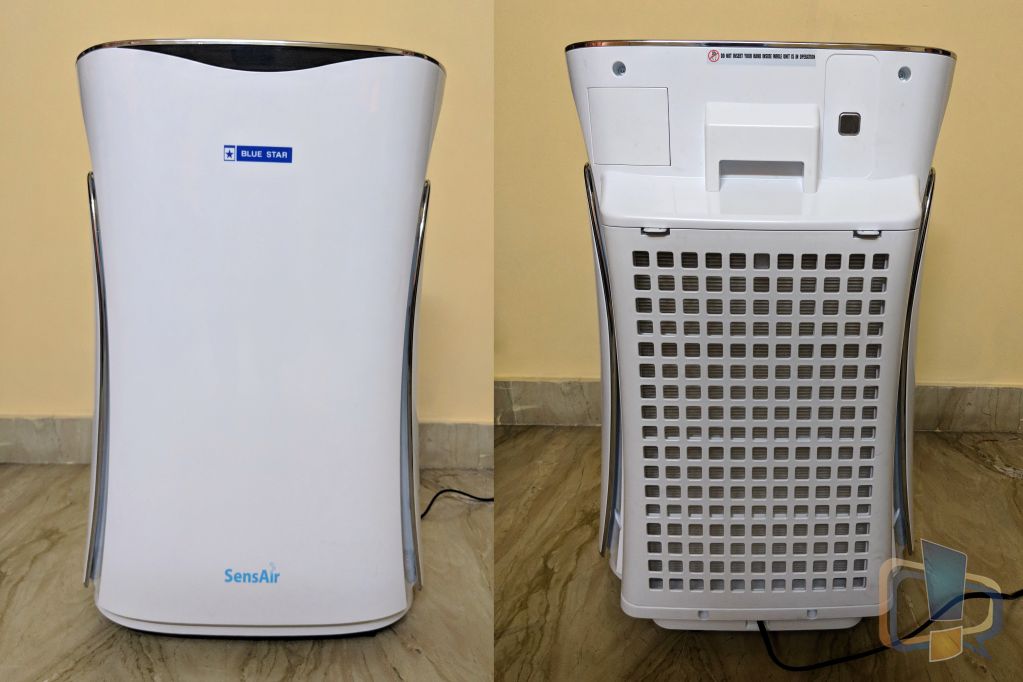 It is compact and weighs 8 kgs (as mentioned on the packaging), but it doesn't feel heavy at all and moving it between different rooms is easy with those wheels added below.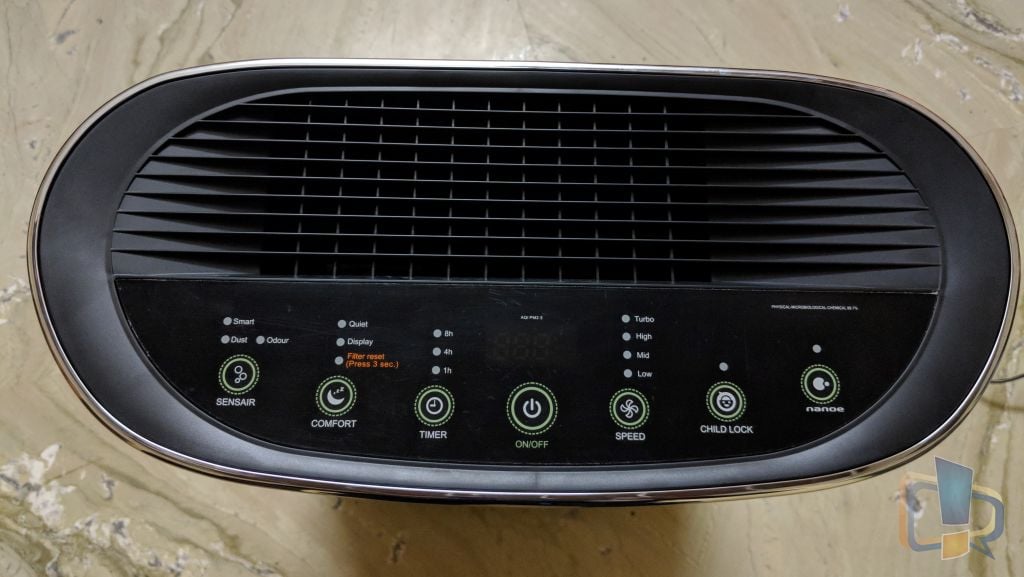 At the top of the purifier, there is a panel which consists of the AQI/PM2.5 level indicator (shows the current level of air quality in your room) and feather touch buttons to manage various functions of the purifier.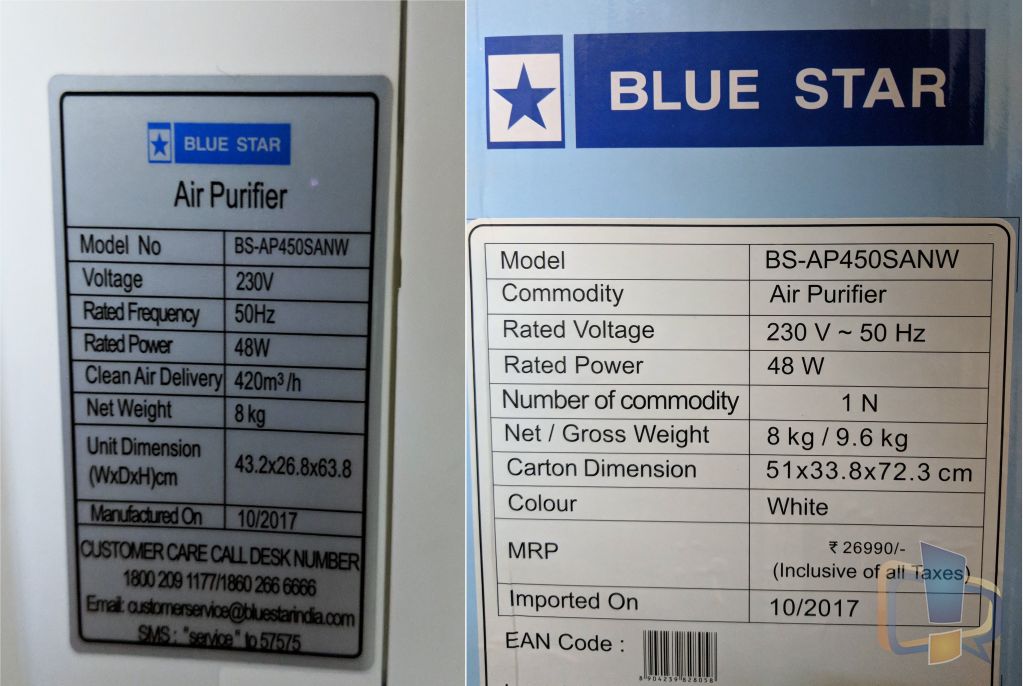 As per the design, the purifier sucks the air from the back and pushes out purified air from the top. There are 4-wheels at the bottom to easily move the air purifier anywhere.
Features
The Blue Star BS-AP450SANW air purifier is rich in features and comes with various features, some of the top features have been mentioned below.
nanoeTM filtration technology: It releases nano-sized water particles with powerful OH radicals that purify the air by inhibiting pollutants like bacteria, molds, and other micro-organisms.


---

SensAir Technology: Blue Star's unique SensAir Technology uses an Auto Sensor to intelligently sense, detect, continuously monitor and indicate the presence of harmful pollutants inside closed environments and adjust purification performance accordingly.SensAir can automatically detect smoke, dust in the surroundings and hence adjust fan speed accordingly to clear the air in the shortest period possible and once cleaned, it just lets the purifier to run at the lowest fan speed for a quiet operation.
---
Very Silent that you'll hardly notice that it is running. I've seen many air purifiers, but no other unit has been so quiet before.


---

4-stage filtration process:

High-Density pre-filter for large as well as solid particles like fur, hair, and dust.

Blue Star Pre-filter fixed on the back lid

True HEPA Filter enhanced with EF technology for absorbing smoke, dust, allergens, pollen up to PM 2.5 levels.

True Hepa Filter

Silver Nano Carbon Filter absorbs formaldehyde, total volatile organic compounds, and odor.

Active Carbon Filter

nanoeTM Technology consists of nano-sized electrostatic atomised water particles that purify the air by inhibiting pollutants and micro-organisms such as bacteria and mold.
---
Clean air delivery at the rate of 420m3/h
Suitable for a 650 sqft room
Odour sensor monitors and displays real-time purification level in terms of LED colors
Filter Change Alarm
PM2.5 Digital Air Quality Indicator
Sleep mode
On/Off Timer with 3 Options (1hr, 4hr & 8hr)
Child lock
If you'll check out other Blue Star Air purifier models i.e. BS-AP250RAP & BS-AP90RAP, you don't even need to change any filter for lifetime in both these models, as these models have a highly efficient dust collector which uses charged electrostatic filters to collect dust, smoke, and fine particles, up to PM 2.5 inside a closed room environment.
Performance
The Blue Star BSAP450SANW air purifier is very silent while it's working to keep the air fresh and free from bacteria, molds, and odor. even when the fan speed is at its highest level, it will hardly wake anyone up. We totally recommend leaving the purifier on smart mode, as it automatically detects the air quality and adjusts mode accordingly for cleaning out dust or odor or both. Although you can manually adjust settings to clean the dust or odor in your room if someone is smoking in the room or you had the door opened of the room for a longer period.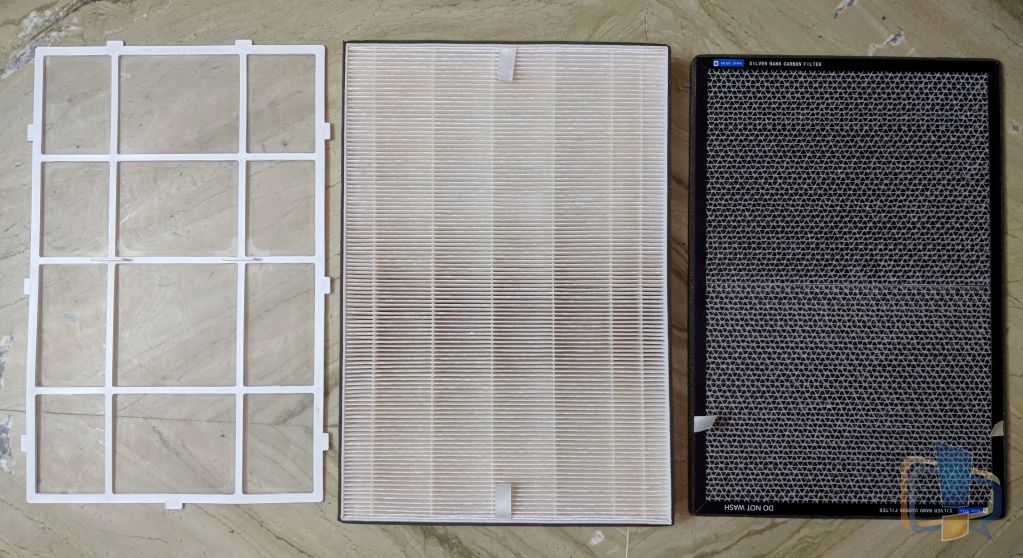 The high-density filter and True HEPA filter efficiently filter out hair, fur, smoke, dust while the Silver Nano Carbon filter is used to pull out the volatile organic compounds.

The SensAir technology is something that can immediately be seen working if you turn it on in a room, that is closed for many days. It automatically senses the odor or smell and purifies the air within a short span of time.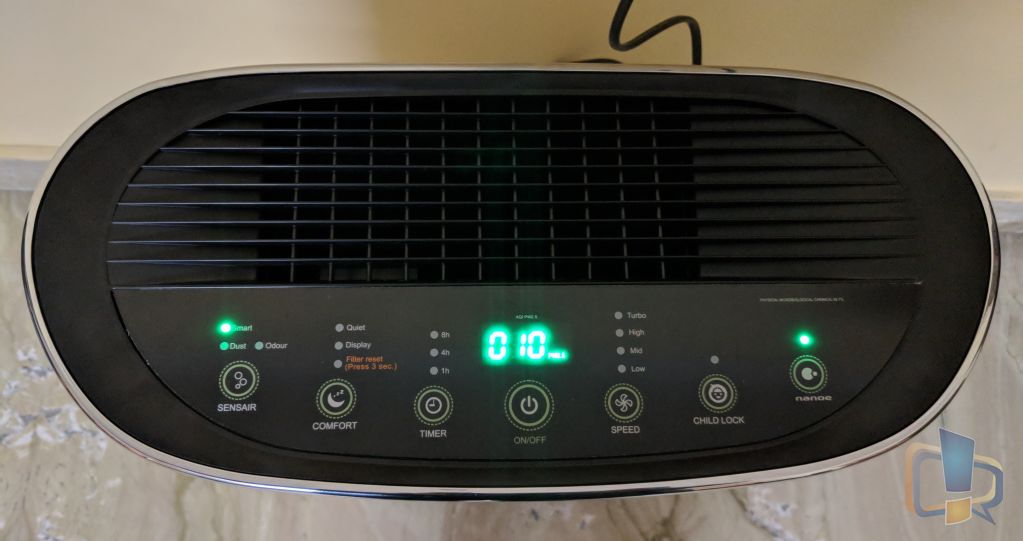 The purification level that this air purifier can achieve was surprising. I've seen many purifiers that are not able to achieve an air quality index below 25 PPM, but this purifier easily achieved 10 PPM within a short period of running and maintained the air quality at that level almost all the time.
Power consumption
As mentioned earlier, the Blue Star BSAP450SANW air purifier is rated at 48 Watt so it won't hurt you when the question of electricity bill arises. It uses way lesser amount of power that you'll hardly notice its presence in your electricity bills, so you're good to go!
Comparison of All Blue Star Air Purifier Models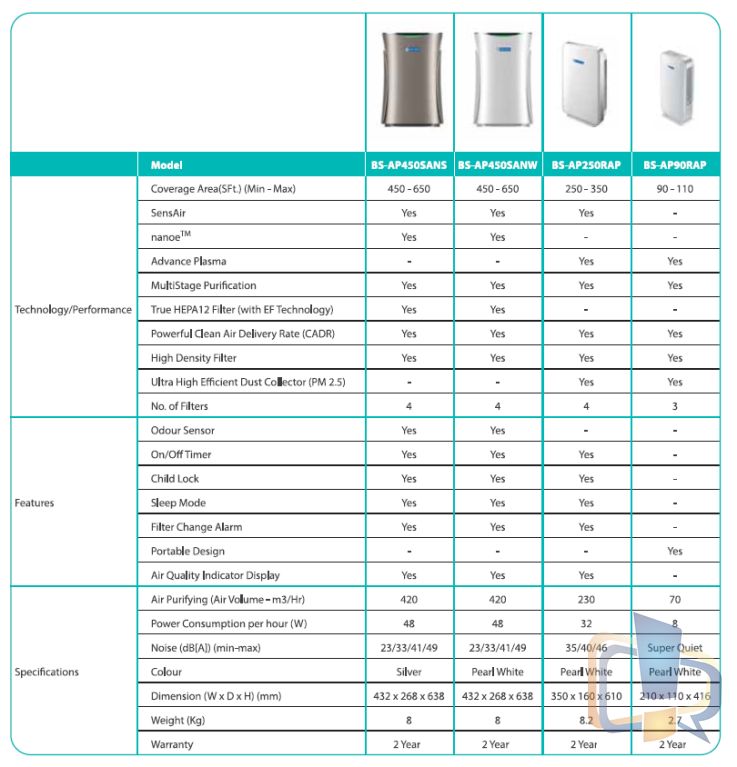 Final Verdict
Blue Star BSAP450SANW air purifier is one of the latest models in the market and it comes from a brand that has been well known for cooling for decades. The product gets its job done nicely, helps in keeping the air indoors fresh, removes all the bad odor, harmful particles, volatile compounds, and dust, so I guess if you are looking for a new air purifier the Blue Star BSAP450SANW air purifier should be the perfect choice.