HP Inc. today unveiled world's smallest All-in-One inkjet printers, the ideal choice for the always-connected consumers. Aligning with the printing needs of India's digitally active audiences, the HP DeskJet Ink Advantage 3700 All-in-One printers combine robust print, scan and copy capabilities and offer easy printing from Facebook, Instagram and more. Scoring high on compactness and aesthetics, the printers are designed to match the lifestyle needs of the millennials, students and parents. The printers are half the size of other inkjet all-in-one printers in its class, with robust print, scan and copy capabilities all for a Maximum Retail Price of INR 7176/-.
HP Deskjet Ink Advantage 3700 All-in-One World's Smallest Printer
Recently named one of TIME Magazine's 50 Most Influential Gadgets of All Time, the redesigned HP DeskJet Ink Advantage 3700 All-in-One printers offer easy printing from a smartphone or tablet. The new printers don't just optimise space; they energise space with a variety of vivid and lively hues that include electric blue, sea grass green and cardinal red making the printers a perfect lifestyle fit.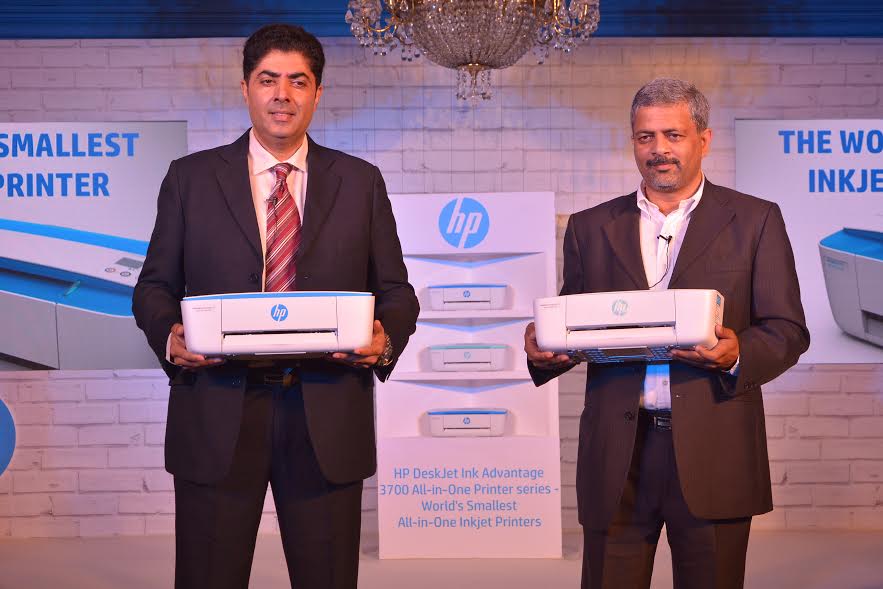 Bringing in a fresh design to fit today's modern homes, the printers feature a white base that easily blends with any home décor, with a celebration of colours ranging from cool neutrals that exude a calming, soothing effect to a bright red that is fun and playful. The scroll feed scanner is designed like a fin and lights up when a document is fed through for scanning or copying.
"HP is aiming to be the trendsetter in style and technology by introducing innovative and trendy products. Today's launch has unfurled a new chapter about amazing engineering experiences that we offer to our customers," said Rajiv Srivastava, Managing Director, HP Inc. India. "HP's new DeskJet Ink Advantage printers is yet another innovation which is an answer to the evolving customer needs."

"The needs of today's consumers are fast evolving, they crave for tiny, wireless devices that fit into their lifestyle and enable them to stay connected, social and productive wherever they may be.," said Parikshet Singh Tomar, Director, Printing Systems, HP Inc. India. "HP's new DeskJet Ink Advantage printers are designed inside out to turn the traditional consumer printing experience on its head with its innovative, fun design and intuitive mobile connectivity from virtually any device or social network. The new All-in-One printers are the perfect answer for the printing, scanning and copying needs of the digital natives of the country."
The HP DeskJet Ink Advantage 3700 All-in-One printers are also an apt fit to meet the educational and creative home printing needs of students and offers convenience, connectivity, cost efficiency and easy set-up in a compact form factor. It also helps parents avoid any late night trips to the copy shops for any late minute printing needs.
Phone to Print Seamlessly
Setting up and printing directly from a mobile device has never been easier with the HP All-in-One Remote mobile application. The free app provides users with key features including printing, copying and scanning wirelessly from most smartphones and tablets including Apple™, Android™ and Windows® devices. Using Wi-Fi Direct, consumers can immediately begin printing from their mobile devices and access their printer without a network.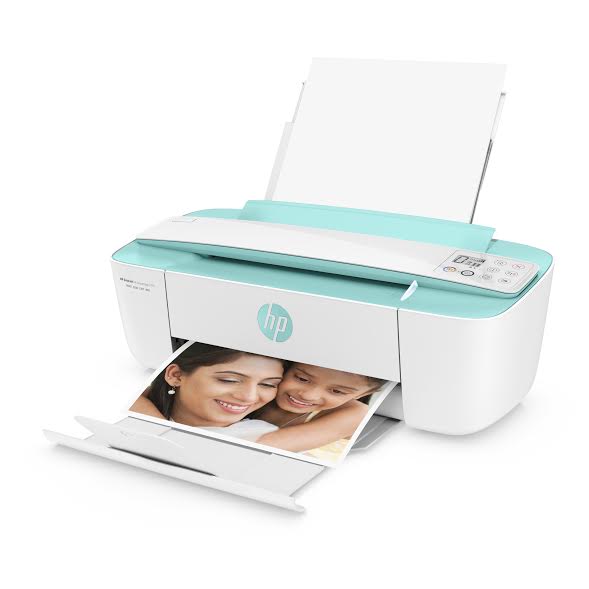 Social media optimised, easy printing options for digital savvy consumers
The always connected consumer; active on social media properties can print, share and design custom photos from Facebook, Instagram and Flickr or directly from a phone's camera roll with the free HP Social Media Snapshots application supported by the printer. The new, colourful HP DeskJet Ink Advantage 3700 All-in-One printers will be available in the market from September 26, 2016, onwards.