Two months ago, Google had announced that its Neighbourly app has been made available in five cities where the service is rolling out and also, that the app will roll out in other cities as well. Today, the national rollout of the Neighbourly app has been announced. The app lets people find local information from their neighbours and already the app has crossed 1.5 million downloads and half a people out there in the waitlist to experience the app and look for answers. Starting with Bangalore and Delhi, Google is now rolling out the app nationwide which topped the waitlist.
Google has said in a press release that more and more cities will be added to the Neighbourly app soon and as per the statement, Chennai, Hyderabad, Pune, Kolkata, Chandigarh, Lucknow, Indore are the next few cities to be added. Also, if it is not available for any certain city, users still can bring Neighbourly to their city faster by joining the waitlist. Commenting on the national rollout of the Neighbourly app, Ben Fohner, Senior Product Manager, on Google's Next Billion Users team said, "We're committed to bringing the Internet alive for everyone in India, make it more useful for a billion Indians who speak in local Indian languages. We want to fill the hyper-local information gap that exists today and that's why we launched Neighbourly earlier this year. In our research, we've found that most of life happens within a 1km radius of where you live. We've also found that when finding local information, people prefer to ask or discuss with another person. Neighbourly makes it easy to seek advice and recommendations from neighbours who know the area and have similar tastes. That's why we built Neighbourly, that's why people use it, and that's why we're so excited to make it available to everybody across India."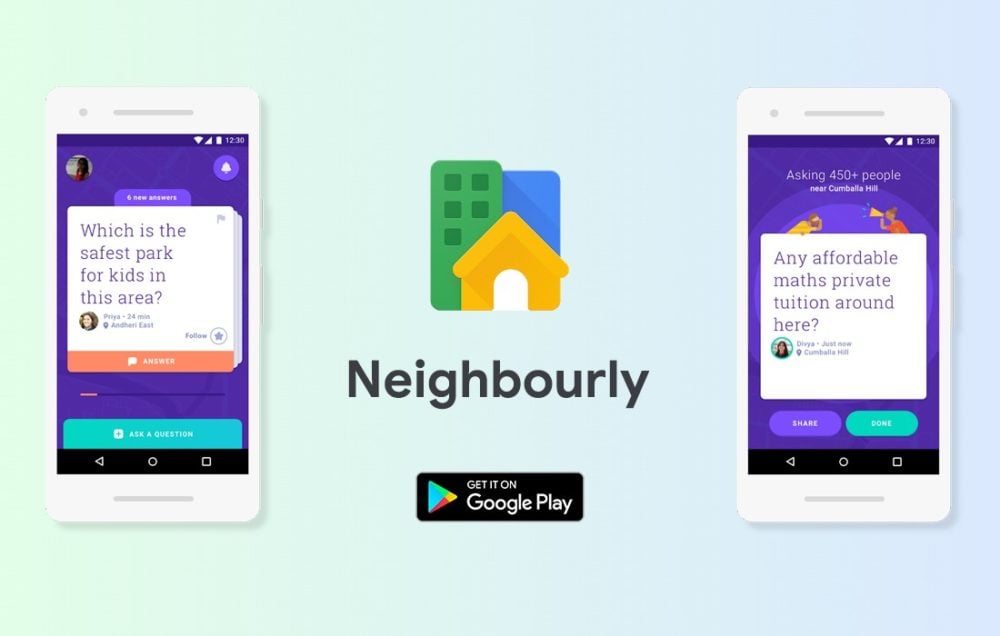 Based on the feedback from users, during the initial rollout of the app in cities like Mumbai, Jaipur, Ahmedabad, Mysore, Vizag, Kochi, and Coimbatore, some changes were made to the app and new features were also added. Now, users can get automatic suggestions to join the nearest neighbourhood and can also switch between multiple neighbourhoods. The app also learns from the users and it gets personalized as the users keep on using it. The users who provide the most valuable and helpful answers can earn the Top Neighbour status. Top Neighbours help pick the best questions in your neighbourhood and also identify the ones that don't meet the 'Neighbourly Promise'.