Two years ago, Google Assistant rolled out to a few phones and soon, it started rolling out to millions of Android devices. Since then, it has been an integral part of the Android ecosystem on every kind of devices. Today, Google has announced that it has been observed that nearly half of all interactions with the Google Assistant include both voice and touch. So, today, Google Assistant got a new makeover on Android phones which will make it easier to get things done using either voice or touch or with the combination of both. This is how the new Google Assistant looks like.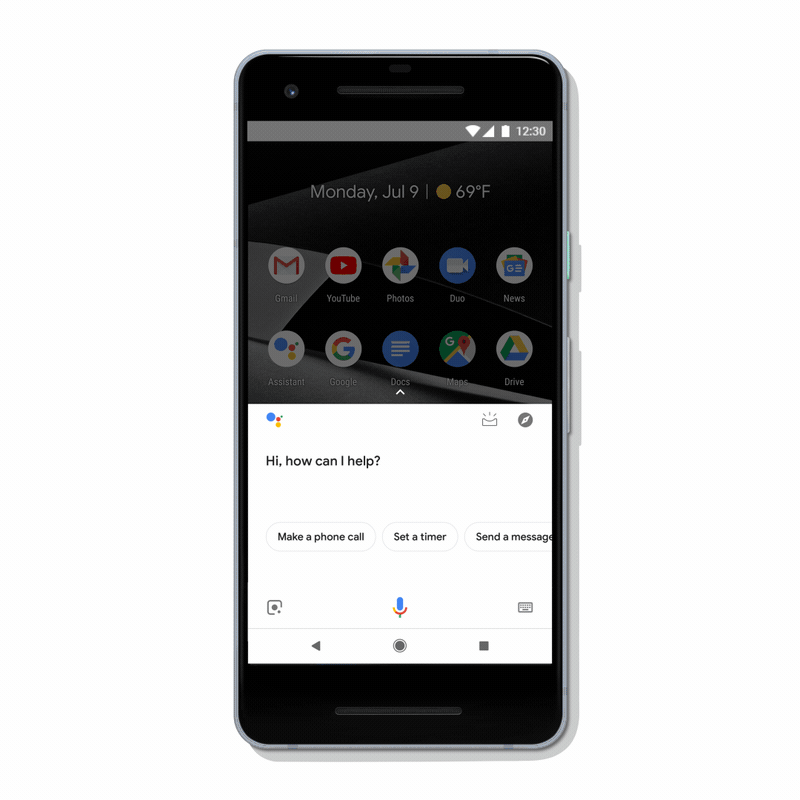 The new design combines the best of text and talks on your phone providing the relevant information right when you need it. With voice, you can ask anything to Google Assistant and then you can also interact with images, sliders and buttons to get the help you need in a fraction of the time.
The new makeover brings bigger visuals that are easy to glance at quickly. While the new controls and sliders make it easier to manage smart home devices. The dials can be used to adjust lights to the right brightness, or the sliders to control the volume of smart speaker. With the new interactive messaging interface makes it easier to edit messages and format the text before sending them.
Also, now on Android phones, it is now easier to access an overview of your day. When a user opens up the Google Assistant and swipes up, it will provide curated information on the screen based on the time of day and your recent interactions with the Assistant. Google has also made it easier for developers and brands to take full advantage of the phone like Starbucks now has thumbnails to select from recommended items on their menus, Food Network has larger images of their recipes, and FitStar uses GIFs to give you a preview of your workout.
Google mentions this makeover as 'a new era of mobile assistance'. Users can download the Google Assistant app on iOS, or open the Assistant on their Android phones with a long press of the home button or by adding the Assistant app to the home screen.