Bringing the best of Google to Indian entrepreneurs, Google has today announced a partnership between Google For Entrepreneurs and 91springboard at the opening of the Google for Entrepreneurs lounge at 91springboard's flagship hub, located in New Delhi.
Commenting on this partnership, Michael Kim, APAC Partnerships Manager for Google for Entrepreneurs said, "We're absolutely thrilled for Google for Entrepreneurs to partner with 91springboard to empower the next generation of female founders in India. 91springboard has been a pillar of the Indian startup community, and together with Google for Entrepreneurs, we'll work towards providing these founders the best of Google resources to increase the number of female-led startups for generations to come."  Whereas Pranay Gupta, co-founder of 91springboard added, "At 91springboard, it is our privilege to partner with Google for Entrepreneurs to make a meaningful impact. Together, we are committed to enabling women's entrepreneurship and strengthening entrepreneurship throughout all of India, not just the big cities. We intend to make serious strides in this regard over the next couple of years, and we look forward to rolling out our programs in Tier II cities soon."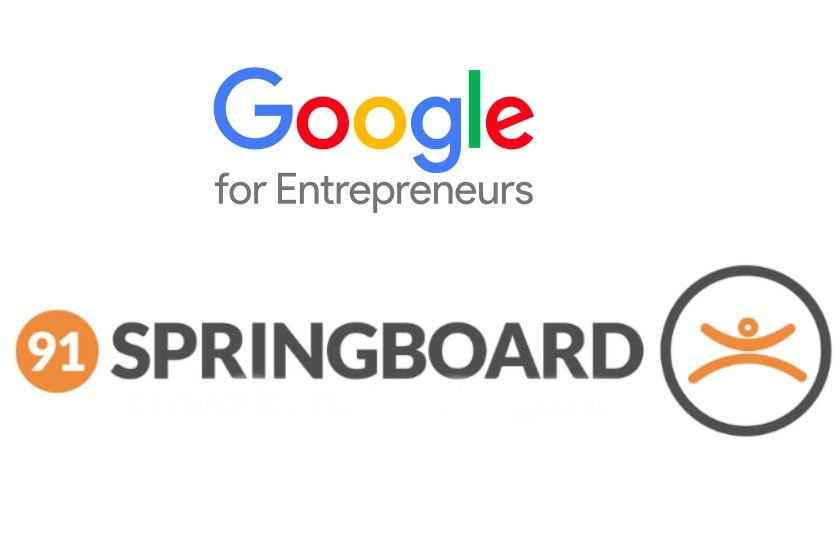 91springboard is a community that is built upon the connection among over 8,000 entrepreneurs across India. The Google Lounge is a collaborate space for community members, developers, and creatives and it is sponsored by Google for Entrepreneurs, which provides financial support and offers Google's resources. To help India's next generation of innovative female entrepreneurs a training program will be conducted each month led by 91springboard in Tier II cities. These training will focus on improving leadership skills, running design sprints, fostering tech-focused discussions, and will include 1:1 mentorship for female entrepreneurs.
With this partnership, 91springboard will now join Google for Entrepreneurs' partner network, along with 50 partners and includes six Campuses. 91springboard members will also have access to the Google for Entrepreneurs Passport program, which will offer the benefit of working from more than 35 Google partner spaces around the world; there will be a few other benefits like access to Google's first-ever Demo Day Asia, as well as the chance to gain new skills through programs focused on empowering women entrepreneurs and other innovations in technology.
As members of the Google for Entrepreneurs network, 91springboard members, and the greater India startup community will have access to new resources including training and mentorship opportunities and access to Google programs and products.